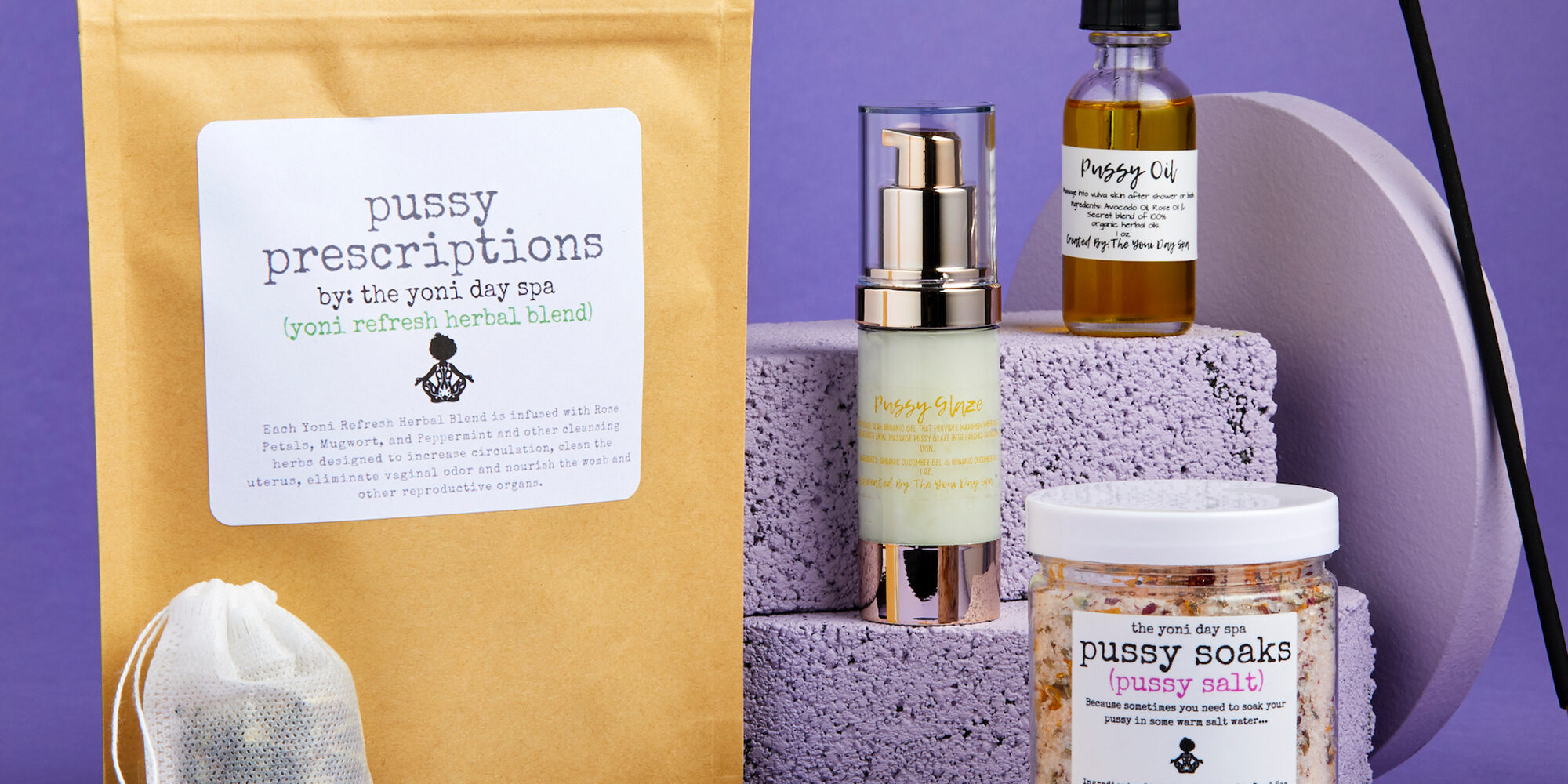 These Entrepreneurs Are Encouraging Black Women To Take Command Of Their Sexual Health
Yoga teacher turned entrepreneur
Ashley Asatu, founder of The Yoni Day Spa, is constantly reminded why she was compelled to create her wellness company to cater to Black women underserved and frequently mistreated by traditional medical practices. 
"One of my main reasons for starting The Yoni Day Spa was to help save Black uteruses," she says, sharing some of her clients have been convinced to undergo full hysterectomies before the age of 35. One was 21 when her uterus was removed. "Black women are saying how they're not listened to at the doctor's office, they're not respected. They end up with horrendous consequences for the Black race, which could end up with a woman being infertile. She can't ever have a baby. I feel like that is a form of genocide." 
The American healthcare system has continually failed Black women. Pregnancy and childbirth are far more perilous for Black women than they are for white women in the United States. Between 2007 and 2016, the pregnancy-related mortality rate for Black women was over five times that of their white counterparts. The issue isn't restricted to pregnancy-related mortality. Black women are nearly four times more likely than white women to receive hysterectomies, often during their prime childbearing years, 18 to 40, despite less invasive treatments options being available. The irreversible procedure is regularly performed due to complications resulting from uterine fibroids, which Black women are four times more likely than white women to suffer from between the ages of 18 and 30.
Facing a system that doesn't work for them, Black women are increasingly launching wellness businesses to take their and their community's sexual health into their own hands. They're offering services like yoni steaming, also known as vaginal or v-steaming, using blends of herbs like mugwort, dandelion and peppermint to generate a therapeutic steam, and developing targeted intimate care products to address a myriad of reproductive health issues such as uterine fibroids, irregular and painful periods, infertility and infections. 
"Gynecological issues like fibroids, PCOS and chronic vaginal infections tend to strike Black women at a higher percentage," says Nakea Murray, founder of Vtox Intimate Health & Wellness, which offers vaginal steam treatments and clean intimate care products. "Over 80% of black women will have recurring gynecological or reproductive problems in their lifetime. Those numbers are skyrocketing. I felt there was a need for women to learn more about nature-based feminine care."
Vtox has vaginal steaming services by appointment at Vsuite, its steaming studio in Cynwyd, Pa. Customers can purchase a Clean Coochie Crew membership, a three-month pass that includes three 30-minute personalized Vsteam sessions as well as $10 in "Coochie Cash" each visit to put toward Vtox products. The products are intimate care items for vaginas and penises. Available on Vtox's website, among them are at-home steaming kits, pH balancing foam and bar cleansers, treatment serums and natural period care products.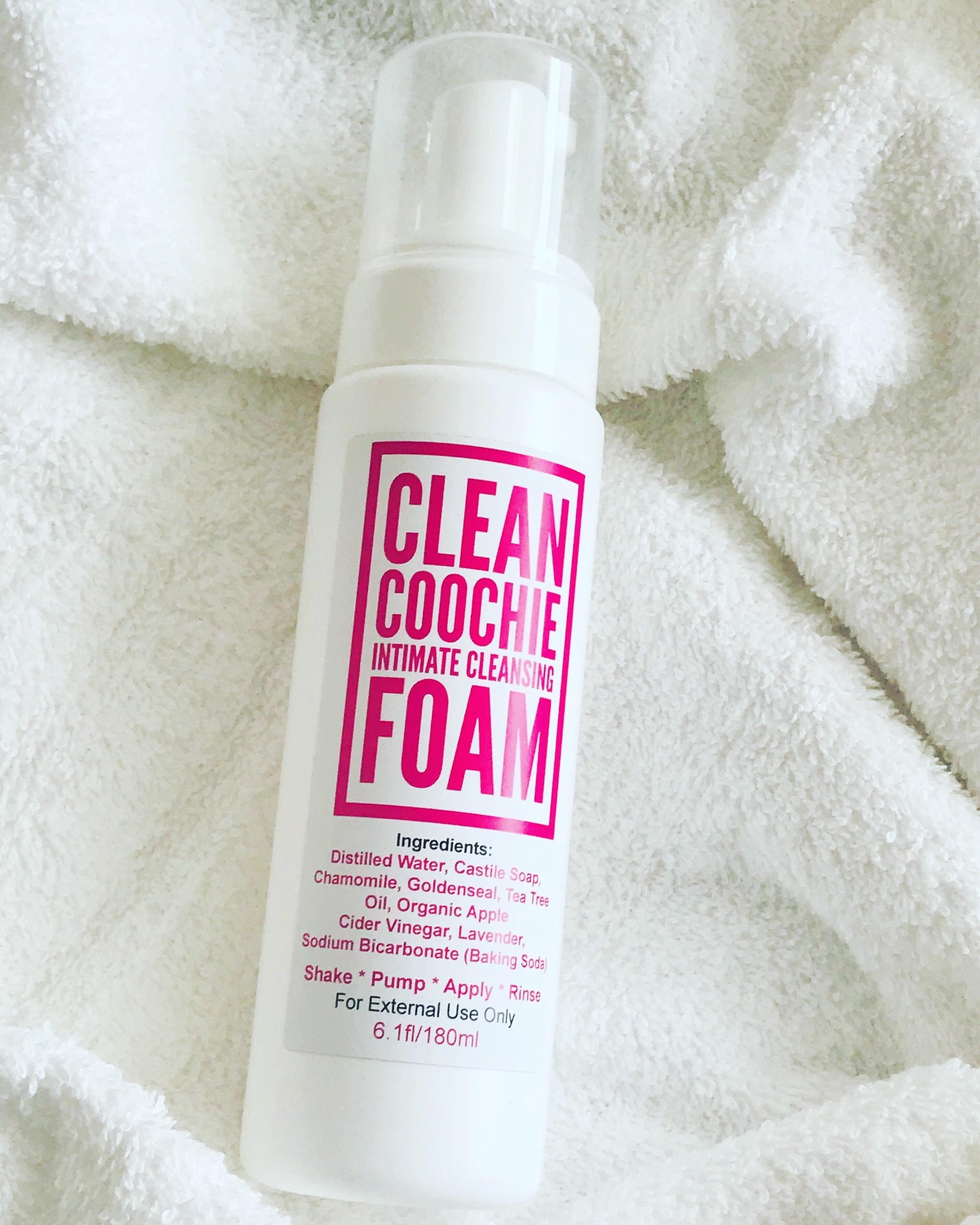 Asatu provides yoni steaming and womb massage along with professional bikini area facials at her regular Pretty Pussy Pop-ups, which she hosts with medical esthetician Marquita Cook. Similar to Vtox, The Yoni Day Spa has expanded from a service-only business to offer a broad collection of intimate and personal care products. The company's Pussy Oils are its bestsellers. Each of the five blends—original, winter, spring, summer and fall—contains a mixture of oils like blue lotus, neroli, cucumber and avocado chosen to hydrate the vulva and pubic area, and remedy ingrown hairs, irritation and fungal infections.
"A lot of women aren't treating their vulva as they treat the rest of the skin on their body," says Asatu. "Women will normally have four or five different serums [and a] sunscreen, but it's like, how are you treating your pussy?" Many clients of The Yoni Day Spa's clients come in with ingrown hairs and clogged pores in their intimate areas that can be caused by severely dehydrated skin, according to Asatu. She says the self-care ritual of applying oil rectifies the dryness and connects women to their vulvas, a relationship she believes is important for sexual wellness.
"Putting on the oil feels luxurious. Women start paying attention to their pussies more," says Asatu. "They're looking at it in the mirror,  they're tasting their vaginal discharge, which I totally recommend people doing. If you won't taste your own discharge, who will? Even if no one is seeing your pussy, it still needs to be moisturized and hydrated."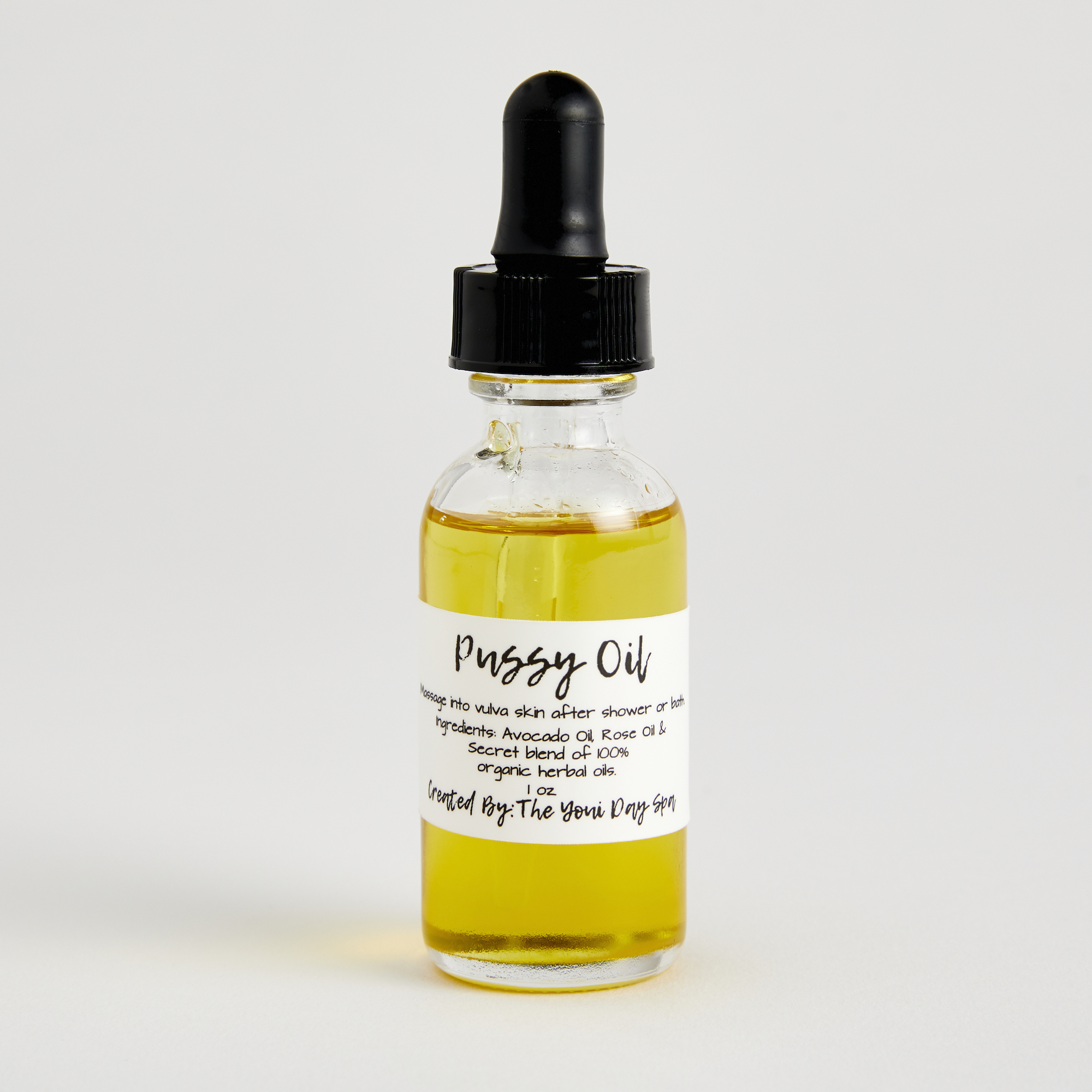 V-steaming has been regularly lambasted in the press. In 2015, actress and wellness entrepreneur Gwenyth Paltrow made waves when her shopping-cum-content website Goop published a review of Tikkun, a holistic spa in Santa Monica, Calif., extolling the benefits of Tikkun's Mugwort V-Steam treatment. It read, "The real golden ticket here is the Mugworth V-Steam: You sit on what is essentially a mini throne, and a combination of infrared and mugwort steam treats you to an energetic release. If you're in LA, you just might have to try it…"
The public response from the medical community was quick and harsh. OB-GYN and Goop detractor Jen Gunter wrote on her website, "Steam is probably not good for your vagina. Herbal steam is no better and quite possibly worse." A torrent of articles, blog posts and think pieces joined Gunter in deriding Paltrow and quoting other medical professionals who called v-steaming harmful and pseudoscientific, and implored women not to steam their vaginas.
Goop didn't discover vaginal steaming, though. It has a centuries-long history in African, Central American and Asian cultures. Tikkun founder Niki Han Schwarz's Korean heritage informed her decision to have vaginal steaming available at her spa. Skepticism by the Western medical establishment about vaginal steaming today is in part the result of a lack of research delivering clinical proof of the benefits of the modality and other ancient healing modalities. With the dearth of clinical proof, caution, of course, is the wiser course, but it doesn't confirm vaginal steaming is worthless or deleterious. 
Janet Williams, an OB-GYN and co-founder of sexual wellness e-commerce site Intimate Wellness Shop, isn't as skeptical as many of her medical colleagues. Despite the paucity of studies validating vaginal steaming, she says, "Is there a value in it? Possibly." She continues, "I'm open, from a personal standpoint, to the idea of these alternative medicine being viable options for care for ourselves. As doctors, at least here in the U.S., we're coming from a different vantage point. Is there value in something that is culturally different than what most people are accustomed to? Sure. Is there potential harm for alternative medicines and therapies? Absolutely. But is there a potential harm in Western medicine? Yes. There are pluses and minuses to each side." 
Vtox and The Yoni Day Spa have collected countless customer testimonials on the efficacy of treatments like womb massage and v-steaming to aid in sexual wellness cases where Western medical treatments have fallen short. "Whether the medical community approves of the treatments doesn't matter. Those are medical professionals that would much rather push pills than to look at nature-based options," says Murray. "You've got to go to a doctor in order to get a diagnosis, but how you treat it is subjective. Steaming is a natural alternative to prescription medication, to surgeries. Right now, the world is so stuck on pushing pills."
Yoni care entrepreneurs don't generally want women to reject medical advice. Most recommend switching to better-for-you, plant-based intimate care products and steaming as a supplement to, not replacement of, Western medical care. "We see that women's bodies change over time or they get relief from feminine grievances through vaginal steaming," says Nethania Abraham, founder of Sovereignty Beauty.
A molecular biologist, Abraham launched her Brooklyn-based skincare and wellness company in 2015 after seeing firsthand in the lab that cancer-causing or endocrine-disrupting ingredients are placed in personal care. To avoid them, she turned to sustainably-sourced organic ingredients and became interested in yoni steaming for its capabilities to support reproductive health. She got certified in the practice. As a scientist and holistic practitioner, Abraham's goal is to work in conjunction with Western medicine. "I would never say stop going to your GYN," she says. "I still need you to go to your GYN because there's certain things that I cannot perform as a holistic practitioner."
One matter that Abraham, Asatu and Murray depart vociferously from Western medicine involves the prevalence of young women being put on birth control. Abraham says, "86% of feminine issues, our GYN says, I'm going to put you on birth control. When you think about it, you don't really get to the root of the problem. If you have somebody that's dealing with fibroids or PCOS, birth control [could] fix it, but it's actually not getting down to the root of the problem. That's where steaming comes in."
For these entrepreneurs, better sexual and reproductive health is paramount, but they also assert yoni care can assist women with deeper, spiritual healing. Asatu says that employing "pussy pampering protocols" has helped her and her clients heal emotionally and physically. She elaborates, "I had a broken pussy for years. I didn't have my first orgasm until I turned 32, and I already had two kids and was married to a cheater. Now, I'm 36, and my pussy is completely different. Most of that came from me taking my power back with my pussy health, learning about what works for me, what doesn't work for me and being completely empowered with my sexuality."
The pandemic has impacted the fledgling wellness businesses positively and negatively. Prior to COVID-19, Asatu would see 30 to 50 women a month, 80% for in-person appointments and 20% virtually for what she calls "cuntsoultations" or one-on-one meetings discussing clients' concerns and goals. Now, she sees about 20 clients a month with approximately 30% coming in person and the other 70% virtual. Murray would service 90 to 120 women per month before the pandemic forced her to close her service location for four months.
"We reopened in July with increased awareness from the Black business boost during the civil unrest. Also, COVID made people want to take better care of themselves overall with natural remedies, so that boosted business," says Murray. "[Even though] we've had to restructure our spa to adhere to social distancing, our clientele has increased close to 40% and our website has grown significantly as well with our product line. The entire category has begun to gain popularity."
Asatu has enjoyed steady online sales and echoes Murray's report of more interest in self-care. "I have definitely seen a spike in the pursuit of holistic pussy wellness tools and education over the past year," she says. "I also see an increase in younger women between the 19 and 25 reaching out to me because they want to prioritize their pussy's wellness and beauty needs. They are no longer accepting painful periods."
Intel from digital intelligence firm Spate bears out Asatu and Murray's assertion of increased interest in yoni care. Spate has found significant Google search growth for at-home vaginal/yoni steam kits, with a 191.2% increase since last year. There are 52,600 searches on average monthly for vaginal steaming in the U.S. and home kits are searched for 5,200 times per month on average. "So, it's still quite niche," says Spate founder Yarden Horowitz.  
Williams contends the recent cultural shifts and increased awareness have empowered Black women to demand better care. "Every solution to a problem comes first by realizing that there's a problem," she says. "I think this year has been very good for that. Even as a Black woman, there's things that I didn't realize that I was feeling that there's finally a name to. I'm like, 'Oh yeah, I am experiencing that myself.' These businesses popping up, it's a way that women are saying to themselves, 'I matter, I'm valuable, I'm beautiful. I deserve to feel good about myself. I deserve to have sexual wellness. I deserve to have good healthcare.' We're starting to see the value in ourselves, and we're realizing that we're not getting it externally, so we're trying to figure out how to do it for ourselves."
KEY TAKEAWAYS
In the United States, reproductive health outcomes for Black women are worse than those of their white counterparts across several metrics.
Black women entrepreneurs have turned to vaginal steaming and other yoni care rituals based on centuries-old holistic health practices to support reproductive and sexual health.
Companies offer both in-person services and products that can be used at home to address a variety of sexual health issues like polycystic ovary syndrome (PCOS), heavy or painful periods, infertility, chronic infections and more.
Western medical doctors claim there is no scientific evidence that holistic health practices like yoni steaming and warn against the possible harm that can come from them such as burns.