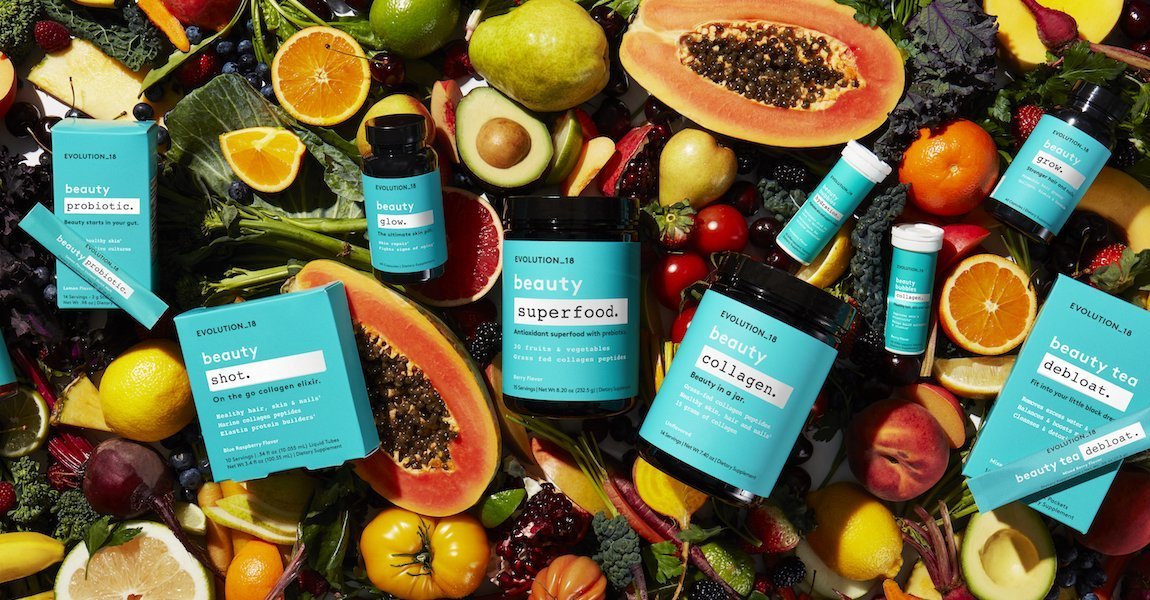 Is The Wellness Segment Finally Shedding Its Elitism?
The wellness industry is based upon the principle that taking care of yourself should be priority number one. Judging by the products from most of the brands in it, though, it's more important that certain people take care of themselves than others.
With prices for vitamins promising to aid with mood, menopause, melasma and metabolism sometimes topping $200, affordability and accessibility haven't been a driving force behind the surging growth of the $4.2 trillion global category. If the average American bought a year's supply Dr. Barbara Sturm's $95 Sleep Food supplements, for instance, they'd be forking over an amount that's greater than their monthly rent. Of course, the capsules sold on Net-a-porter aren't intended for the average American.
But an interest in health isn't isolated to the rich, and the demand for wellness products at reasonable prices is climbing. Brands are finally responding to that demand by putting out wellness products not just tailored to the very few. Whether it's the launch of Bobbi Brown's Evolution_18 at Walmart, Sculpt's entrance into Target, the explosion of Olly, now moving under Unilever's umbrella, or the spread of relatively cheap gyms like Chuze Fitness and EōS Fitness, examples are piling up of companies bursting through the demographic barriers that have hemmed in health and wellness.
"In the past, someone working full-time on a budget was completely ignored and not marketed to," says Walter Faulstroh, co-founder of beauty supplement brand Hum Nutrition. "However, this is changing. Health concerns such as obesity are on the rise, and there is a general shift in attitude towards wellness as a 'necessity' rather than a 'nice to have.'"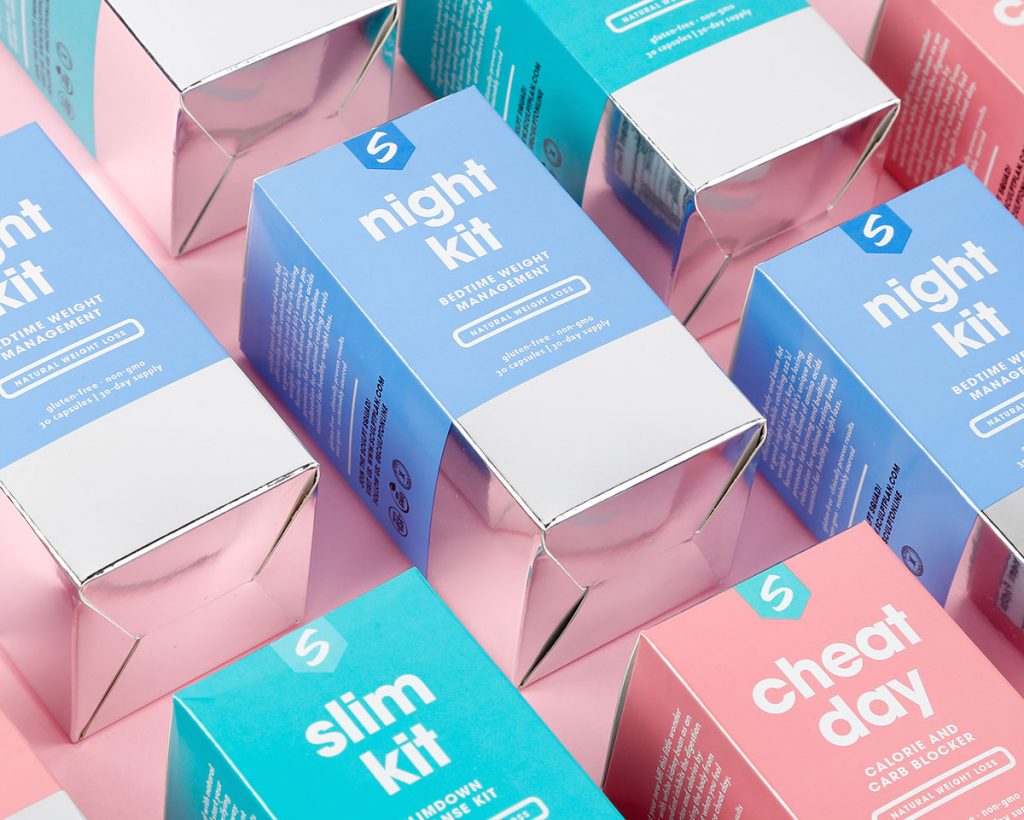 Monica Arnaudo, senior vice president of merchandising for Ulta Beauty, adds, "There seems to be a general misconception that wellness has to be expensive, which is simply not the case. As more and more people strive to define their own definition of wellness, we can expect to see more variety within the space to meet those needs."
Sensing a potentially massive opportunity, a rising guard of wellness indie brands is already rolling out budget-friendly products capitalizing on the concept of beauty from the inside out. Brown is currently in the spotlight thanks to her deal with Walmart to showcase Evolution_18's beauty supplements, which include everything from gummies and probiotics to debloating tea and hyaluronic acid effervescent tablets priced from $9.99 and $19.99.
"When Walmart asked me if I would be open to creating something special for their customer, I didn't hesitate," says Brown. Jody Pinson, vice president of beauty at Walmart, says, "Customers are demanding high-quality products, especially when it comes to health and beauty. We believe inner beauty is very important."
"There seems to be a general misconception that wellness has to be expensive, which is simply not the case. As more and more people strive to define their own definition of wellness, we can expect to see more variety within the space to meet those needs."
To price Evolution_18 right for Walmart, Brown had to tweak products initially designed for a steeper end of the market. "The originals line is really packed with different formulas to do more than one thing," she says. "These are much more direct and simple, but with the same amazing ingredients." The simple formulations plus the scale of Walmart's purchases meant Evolution_18 products could come in under $20 at the retailer.
The mass retailer believed in the partnership so much, says Brown, that it presented Evolution_18 with a unique merchandising proposal. "It was Walmart's brainchild to not just put these products on the shelf with vitamin B and protein shakes [in the pharmacy section], but to launch as a beauty endcap," she shares. "I never would have thought of it. You're shopping for your mascara or your lipgloss and, 'Oh, what's this?'" The consumers' early response has been enthusiastic. According to Brown, after two weeks on shelves, Walmart reordered Evolution_18 twice.
Walmart isn't the only large retailer pursuing health-conscious beauty customers. Ulta has unveiled dedicated wellness sections in 350 of its stores nationwide. There sections contain 80-plus products from eight brands priced between $7 and $50 encompassing Fur's pubic haircare range and a selection of Pursoma's luxe bath soaks made specially for Ulta.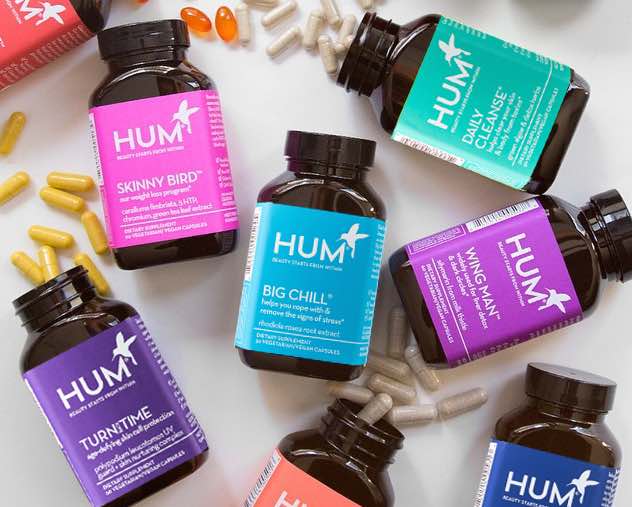 "We wanted our wellness assortment to be approachable and a space that would appeal to everyone, those who are just starting out and wellness pros alike," says Arnaudo. She elaborates, "Wellness and self-care are common practice within the beauty space and are equally as important to beauty enthusiasts. Our guests want to feel just as good as they look, so our intention is to offer products to help them achieve that goal."
The current wellness expansion is merely the tip of the non-Goopy iceberg, according to Shannon Curtin, founder of retail consultancy The Beauty Boutique Group, and indie brands are in the perfect position to ride the segment's democratization. "It's a huge open market, and it's only going to grow more," she says. "This is a great opportunity for brands to think about what position and niche they can serve and just crush it. There's enough of a business here that they can grow quickly and continue to further research, and be the experts in this space."
As the business of wellness escalates, it's the job of brands old and new to communicate the importance of wellness in people's daily lives no matter the size of their bank account. Curtin says, "Education and information is more available, and products are more accessible for people to help be proactive in their healthcare. The beauty industry continues to say, 'How can we be thought leaders in the space for people to have a more holistic, healthy life?'"
Key Takeaways
The global growing wellness industry is valued at $4.2 trillion.

The wellness segment has a reputation for being elitist due to luxury products that are too expensive for the majority of consumers.

As more consumers become interested in taking care of their health, stocking affordable, accessible wellness products is a high priority for retailers such as Walmart, Target and Ulta Beauty.

The demand for affordable wellness merchandise isn't expected to decline, and indie brands are suited to democratizing wellness by catering to different consumer niches with approachable products.