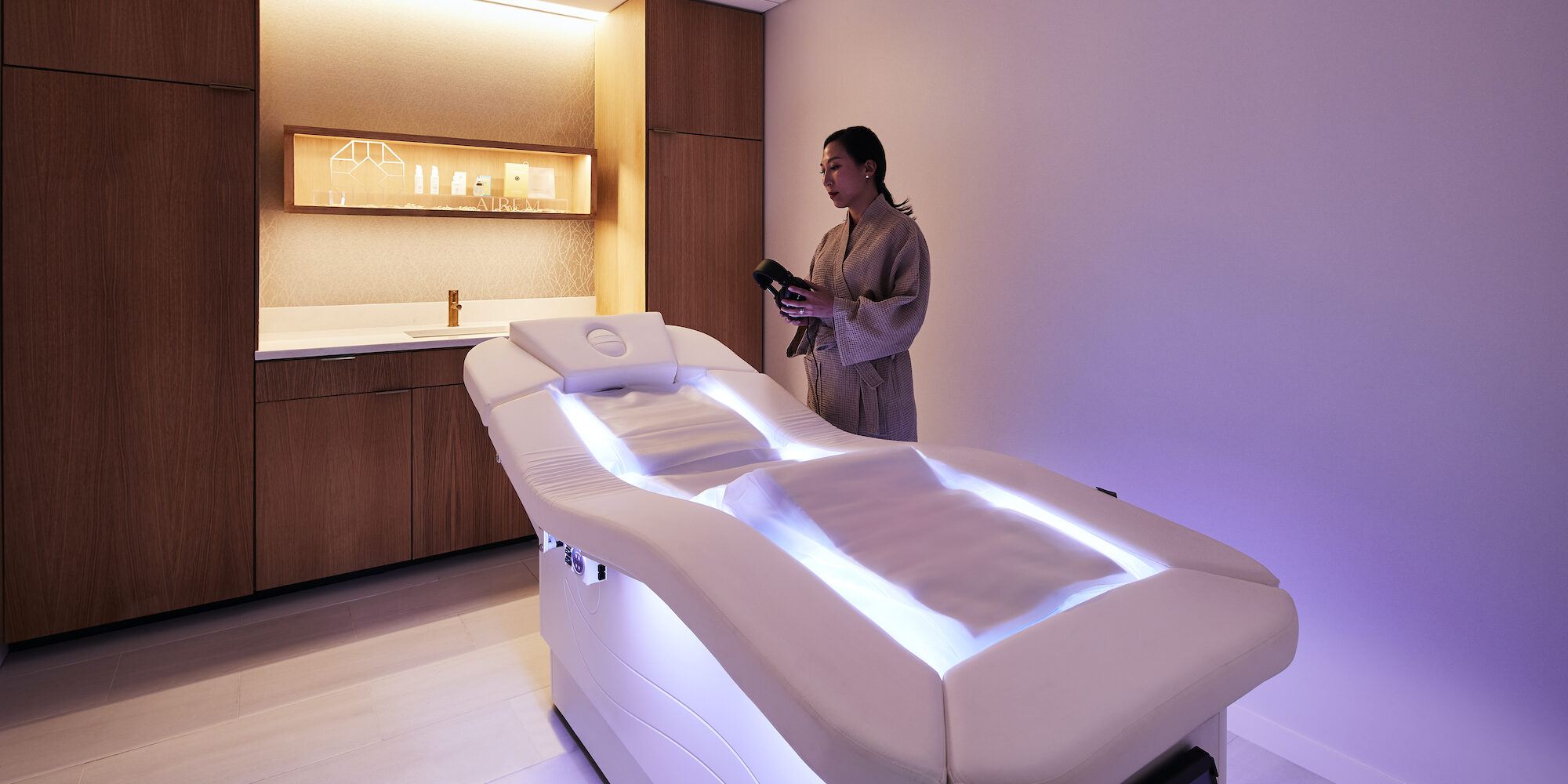 Wellness Trends To Watch In 2023
In 2023, nearly three years after consumers' relationship with their health was radically transformed by the pandemic, the idea of wellness is as wide-reaching as ever. Its amoebic spread means there are dollars to be made in seemingly unending avenues of wellness, from the air we breathe to the stubborn zits we try not to squeeze.
Globally, the wellness industry is valued at $4.4 trillion and forecast to reach $7 trillion by 2025, according to
Global Wellness Institute
. The United States alone accounts for $1.2 trillion, and the country can be certainly counted on to foster innovation that will continue to build the wellness business.
Here are four exciting developments we'll be watching this year. 
Post-treatment Treatments
Treatment centers have begun incorporating add-on treatments designed to help clients' minds and bodies unwind post-procedure. Beauty Independent first reported on post-treatment treatments in 2021, covering health center-cum-dental destination Rejuvenation Health's post-dental work lymphatic drainage via Flowspresso, a padded full-body suit delivering a three-in-one sensory treatment of compression, infrared heat and deep-pressure therapy. Rejuvenation Health founder Gerry Curatola says the Flowpresso treatment puts patients into a relaxed state of healing after which their swelling and pain is diminished. 
At aesthetic treatment center Airem Modern Beauty Rituals in Syosset, N.Y., founder Eunice Park, a facial plastic and reconstructive surgeon, has a surgical suite where she performs procedures like face lifts and chin augmentation along with med-spa rooms where face, body and scalp treatments such as injectables, platelet-rich plasma (PRP), lasers and more are performed. Post-procedure, clients can enjoy an hour of downtime on the Harmoni spa table and an immersive sound and harmonic resonance therapy.
Airem also offers The Gwallee Renewal as a standalone treatment, where clients can enjoy the meditative modalities of the Harmoni table combined with time under a HydraDome, which provides oxygen and LED light therapy along with an upper body, hand massage, hand treatment and hydrating face mask. Post-treatments treatments can be a win-win for service providers and consumers, offering the former a profitable upsell and the latter a restorative spell that may boost the results of the primary procedure.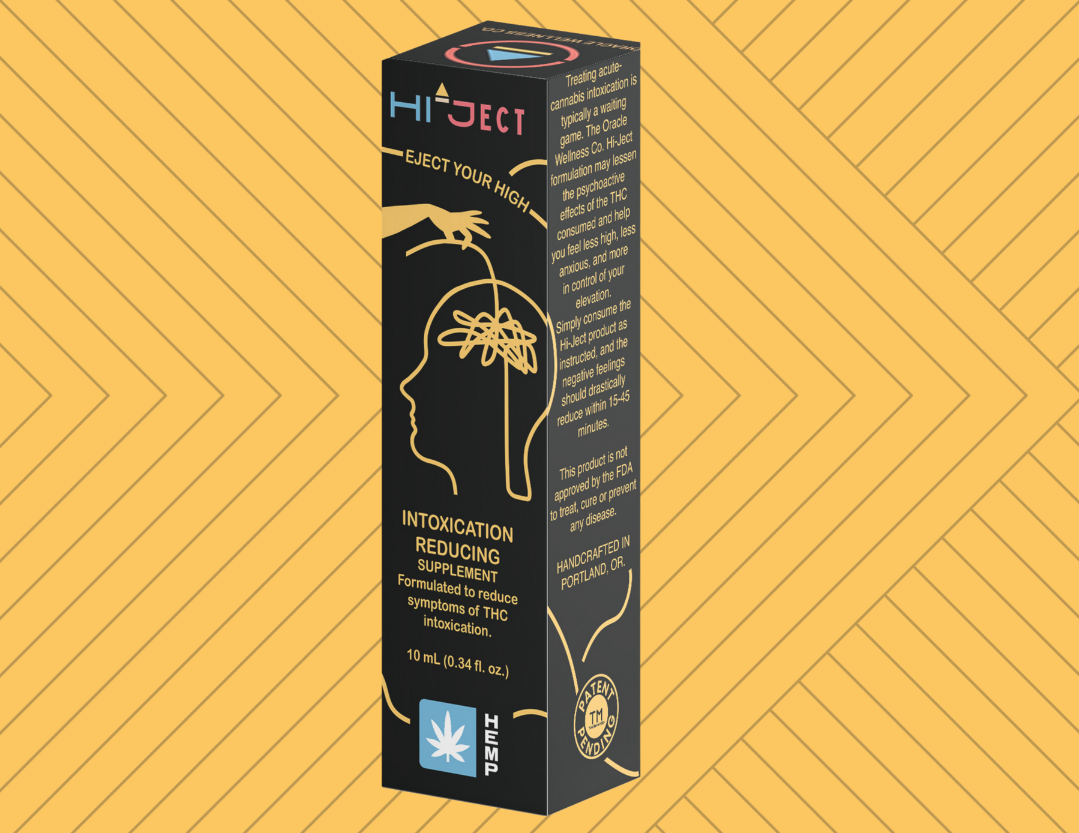 Harm Reduction 
The term "harm reduction" refers to practices, programs and public health policies aiming to minimize the negative health, social and legal impacts associated with drug use. An example of harm reduction tactics is clubs and club goers keeping Narcan nasal spray on hand to be administered when there's a suspected opioid overdose or Fentanyl test strips to help detect the presence of fentanyl in different types of drugs.
Now, harm reduction is being rebranded from corny to cool as companies and organizations create products that are as aesthetically pleasing as they are effective, allowing them to be integrated into party scenes across the globe. Nonprofit End Overdose provides overdose prevention education and branded kits with Fentanyl test strips, Narcan, CPR face shields, stickers and tank tops. Nightlife reporter Michelle Lhooq has written in her Substack, as well as for publications like The Guardian about this evolution. New York City-based underground fashion and culture book Dirty Magazine has centered safe drug use and harm reduction in its ethos.
Last year, Oracle Wellness Co. founder and Megon Dee released Hi-Ject to be the "EpiPen or Narcan of cannabis." She says she considers the sublingual spray a "cannabis safety essential" based on her personal experience. In the process of developing a new cannabis-infused edible made with a powerful THC distillate, Dee was high for two days with no way to come down. "It left me in a state of distress longer than what I had intended," she shares. "That level of potency in a small edible was nothing like I had ever experienced."
Dee's experience isn't unusual. Throughout her career in cannabis, she's heard stories of people having negative experiences being "too high" from cannabis. "Hi-Ject was needed a long time ago," she says, elaborating, "There is now a growing number of reported accidental cannabis consumption ER visits by adults, children and pets as more states legalize cannabis. I asked myself, 'Where's the progressive thinking about cannabis safety?'"
Hi-Ject uses a nanoparticle formulation of cannabidiol, terpenoids and coconut oil-derived MCT oil. Dosage is based on body weight. The sublingual spray is designed to dampen the psychoactive effects induced by Delta 9 THC consumption to reduce a person's high and anxiety within 15 to 45 minutes.
"Wellness and harm reduction products and conversations are a necessity as we move into a better understanding of plant medicine," says Dee. "Too much of some medicinal plants unknowingly can put you into a medical emergency like kidney failure or other fatalities. Ultimately, preventative measures put in place allows us to have security over our individual health choices."
New Ways To Pay 
The modern wellness movement has been criticized for catering to wealthy white women strikingly similar to leading proselytizer Gwenth Paltrow. Expanding the ways people can pay for products and services can increase the accessibility of wellness.
In November, MysteryVibe became the first sexual wellness brand to enable consumers to buy its vibrators, which are U.S. Food and Drug Administration-registered health devices, with funds from their flexible spending or health savings accounts. Previous advancements like the issuance of FSA/HSA debit cards and the enlargement of allowable purchases with FSA/HSA funds to over-the-counter items have eased health and wellness purchases.
On the business-to-business side, new innovations are emerging. In December, Tickle Life launched TickleCharge, a payment gateway solution for businesses considered high-risk by processors, such as sex toy makers.
Ness further enhances wellness spending options. Flush with $15.5 million in seed funding, it launched in May as a rewards program enabling users to earn rewards for healthy behaviors. The next phase of Ness's business is to launch a credit card that will grant users 6X reward points on wellness spending like fitness classes, doctor visits and Sweetgreen salads. Ultimately, Ness plans to offer comprehensive health insurance as a core benefit of its credit card.
"We think the promise of Ness is pretty universal—giving people the inspiration, guidance and rewards they need to help them ultimately accomplish their wellness goals," says Ness CEO and co-founder Derek Flanzraich, a serial entrepreneur whose last venture, Greatist, was acquired by Healthline.
Since May, Flanzraich reports that Ness users' spending habits have shown how getting rewarded for healthy actions drives change. As an example, he details that Ness saw a 12% to 25% increase in wellness spending after consumers were on its rewards app for three months. "Pretty meaningful impact for just a few points," says Flanzraich.
Ness users are spending on fitness, nutrition and mental health as well Botox and other skincare treatments at a relatively young age, products with seed oils and powders as a replacement for multivitamins. "The biggest thing is how committed our target customer is to investing in their health and wellness even despite the shifting economy," says Flanzraich. "We believe the No. 1 lifestyle identity in the country isn't travel anymore, it's wellness. That's being tested right now."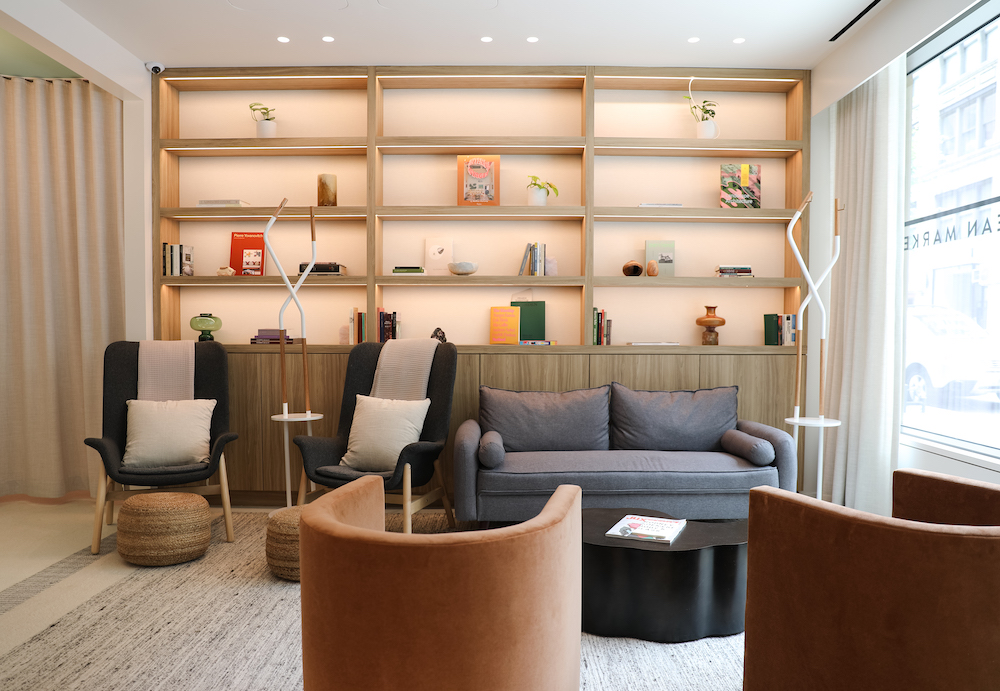 Wellness Centers As The New Community Centers
Remedy Place burst on the wellness scene in 2019, billing itself as the "first wellness social club" and offering chiropractic services, IV drips, cupping and what its become most known for, mass contrast therapy, which involves sitting in a sauna followed by an ice bath. It currently has two stylish and sprawling locations, one in Los Angeles and another in Manhattan.
Late last year, the enterprise, recently valued at $60 million, trademarked the phrase "social wellness club" to differentiate it from other wellness outfits. The trademarked phrase could be viewed as a PR stunt, but it's a prescient one. Competitors are popping up to deliver members pain management and detoxification protocols in tandem with an opportunity to mingle with like-minded people at a time when widespread loneliness has become a health crisis. 
In October, 5,000-square-foot wellness destination Sage + Sound opened on Manhattan's Upper East Side. Co-founders Lacey Tisch and Lauren Zucker want to "foster a community for people that are consciously looking to improve the quality of their lives" through a variety of beauty, health, wellness and self-care offerings. At Sage + Sound's The Study, clients can participate in meditation, sound bath and breathwork group workshops, and attend an expert speaker series. Other entrants into the space include the ultra-luxe Lindenhaus, a member-only wellness country club coming soon to New York, Toronto's Othership and Unbounded Well and Los Angeles's Pause Studio. Diem, previously known as Fit Mkt, is slated to open in Washington, D.C. and bills itself as a "social club for fitness and wellness enthusiasts." 
Clean Market expanded its New York City footprint in June with Noho Wellness Lab, a 2,300-square-foot store and treatment center with wellness services and a retail selection. Founder Lily Kunin believes services like IV drips are a means to foster connections between people with a liquid that's not inebriating. She predicts a "mindful drinking philosophy" that picked up in 2022 will continue in 2023. 
Kunin has detected "an uptick in people seeking out alternative ways to connect socially with each other, whether it's booking a sauna together or a happy hour IV drip instead of going to a bar. One of the reasons we incorporated IV drip lounges into each of our locations is that they serve that community aspect, and we've only seen that grow in the years since we have been open."