What Gen Z Consumers Really Think About Celebrity Beauty Brands
The pursuit of and reverence for fame are behaviors bridging generations. Even gen Z, for all its rejection of norms, has fallen under the spell of celebrity. The cohort, which is starting to hit the quarter-century mark, has become core consumers for many celebrity brands that have charged into the beauty industry in recent years, including Rihanna's Fenty Beauty, Millie Bobby Brown's Florence by Mills, Lady Gaga's Haus Laboratories, Kylie Jenner's Kylie Cosmetics and Addison Rae's Item Beauty.
Hana Ben-Shabat, founder of market research firm Gen Z Planet and author of the book "Gen Z 360," suggests gen Z's interest in celebrity beauty brands is wrapped up in its interest in beauty. In a survey of 500 gen Z women, Gen Z Planet discovered 66% use skincare products daily and 32% use makeup daily. Ben-Shabat mentions gen Z consumers are experimentation buffs, and 60% report that they purchase a different brand every time they buy beauty products.
Contemporary celebrity beauty brands' appeal to gen Z consumers goes beyond big names. Their values appeal to gen Z consumers, too. "Diversity is natural for them and is nonnegotiable when it comes to the brands they choose," says Ben-Shabat. "When Rihanna launched Fenty with foundation in 40 shades, she not only allowed every consumer to find her best-matching shade, but she also made a statement and showed willingness to take a stance on a key issue in our society that resonates with gen Z."
Below, 10 gen Z women share their thoughts on celebrity beauty brands. They make it clear Fenty Beauty looms large in the universe of celebrity beauty brands and that they're open to trying more celebrity beauty brands, particularly if they've drawn good reviews.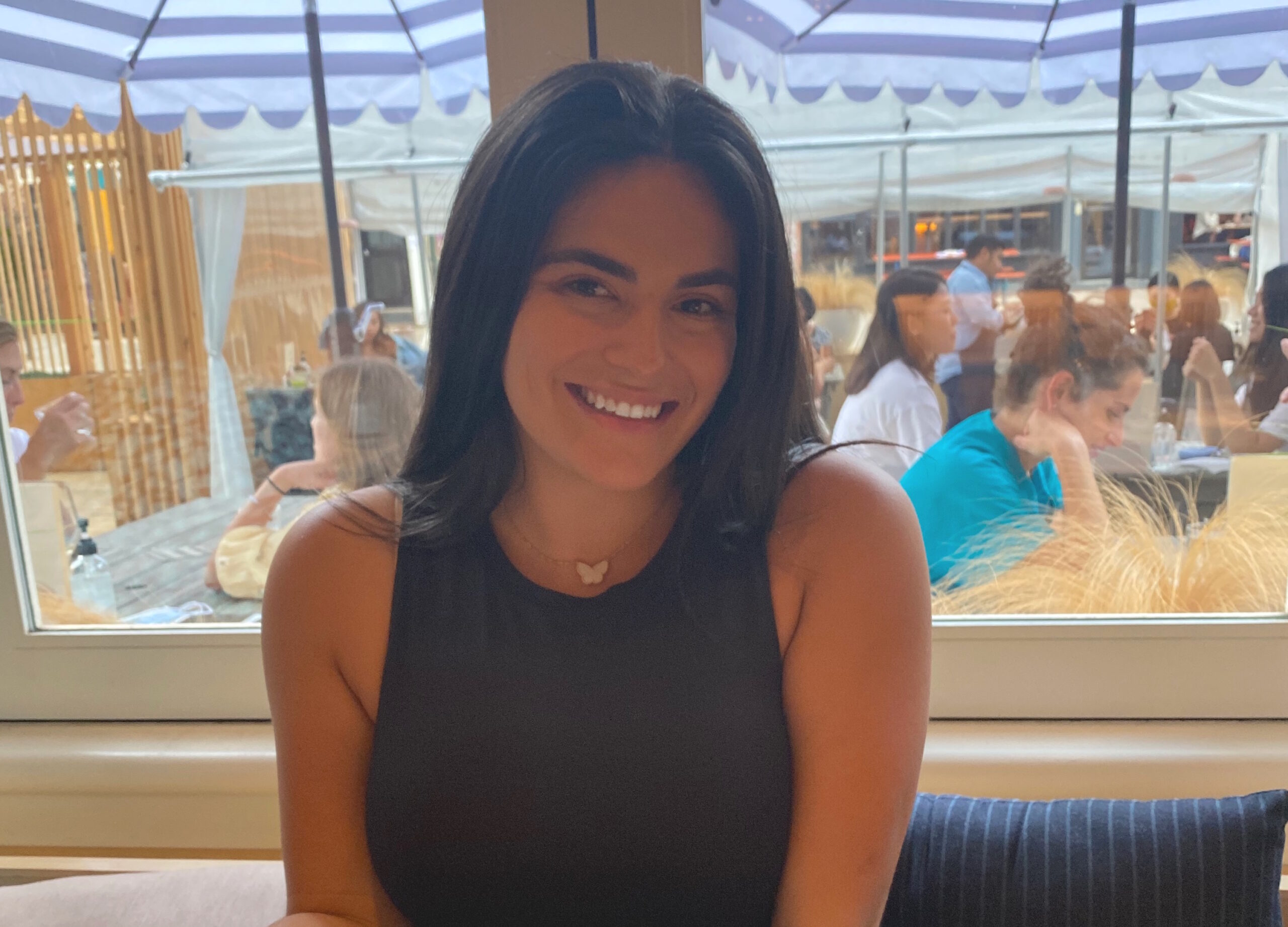 Sophie Dalinka
Age: 23
Occupation: Assistant Media Buyer
I am intrigued by celebrity brands as a whole. For as long as I can remember, I have always loved beauty and used makeup as a way to feel my best. The only thing that makes me skeptical is the fact that, with celebrity brands, I always question whether or not the products are actually worth the hype or if I am just purchasing to feel like Kylie Jenner or Kim Kardashian.
The one celebrity beauty brand I love is Fenty Beauty. I use their bronzer, highlighter and lip gloss on a daily basis. One of my best friends recommended the line to me after I kept complimenting how flawless her makeup looked. I decided to try the products for myself and truly believe that they actually work!
Not only are the products great quality, Fenty is also extremely inclusive with their shade ranges, which makes me like the brand even more. In general, I do love to watch beauty YouTubers review brands and products before purchasing.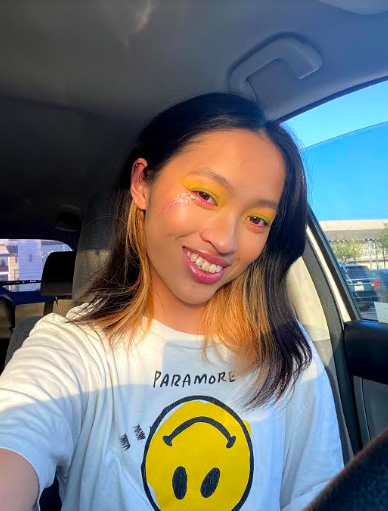 Anna May
Age: 21
Occupation: Student
I use a fair amount of Fenty, Rare Beauty, Flower Beauty, Honest Beauty and Good Dye Young. Sometimes, it's the celebrity's name that draws me in, but, mostly, it's the way the beauty retailers push the names, the overall aesthetics, and the good reviews that bring me to try these brands.
Ultimately, like any cosmetics, some didn't work for me while others have become a part of my daily makeup routine. It might have been the name that got me to splurge on it, but, as long as these celebs stay unproblematic and the quality of the products don't diminish, I'll continue to use them.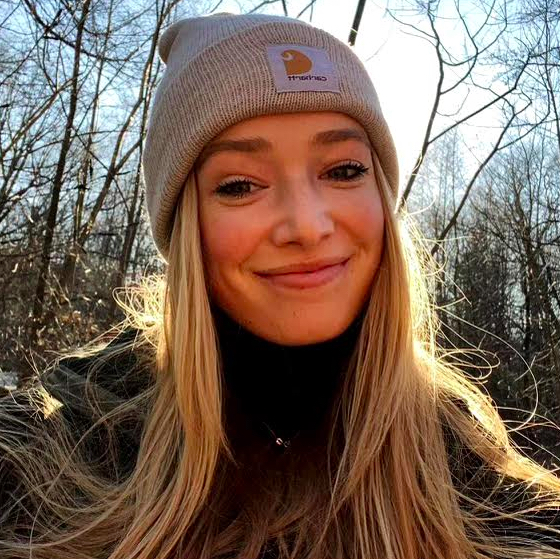 Elisabeth Knot
Age: 19
Occupation: Student
When I think of celebrity beauty brands, I automatically think of KKW Beauty, Fenty Beauty and Kylie Cosmetics. And, even though my friends and I wouldn't go out and faithfully buy these brands, we would wait for their drops and patiently wait for beauty influencers to review their products.
If one of my friends got their hands on one of these celeb beauty brands, it was a big deal. My friends and I would all try it out, and most likely we would like it because Jeffree Star gave it a good review in one of his videos, not because of our beauty knowledge.
Ameerah Brown
Age: 17
Occupation: Student
I think the biggest appeal of celebrity brands is the fact that you can use the same products as your favorite celebrities. Personally, I like several celebrity brands. However, my most used would be Rihanna's Fenty. Admittedly, I was persuaded to buy her products through YouTube and Instagram influencers after seeing their reviews. Mainly, I like her products because of the actual look and quality of the products themselves. Rihanna's products work well with my skin, and her inclusivity appeals to me.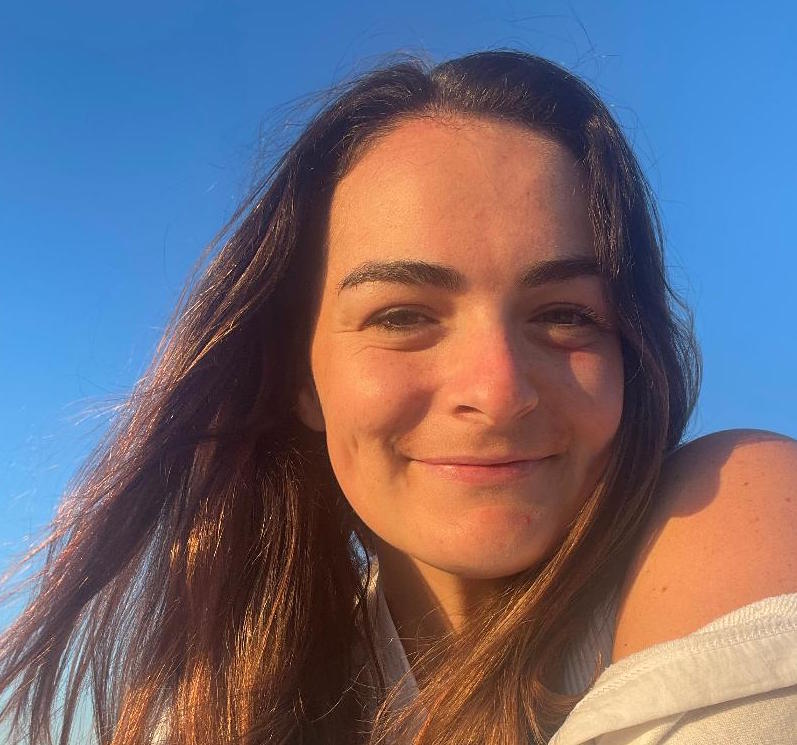 Kathryn Shea
Age: 24
Occupation: Social Media Marketing Specialist
As someone who just got into makeup and beauty in the last few years, it is overwhelming to know which brands are worth the money. Up until about five years ago, I was strictly a drugstore beauty person. I tend to still lean that way for the most part honestly.
My first official "upscale" beauty product I purchased was a Kylie Cosmetics eyeshadow palette. This was an interesting choice for me considering I am not particularly a huge fan, but I had heard great things about the products, so I decided to give it a try. This was around the time I got into YouTube videos as well, so I think there may be a correlation there.
Then, in the last year or so, I wanted to try out a new product and got the Fenty highlighter and a Josie Maran Argan Oil in my FabFitFun box. I ended up buying both because it was a well-known name and, aside from being a celebrity brand, I actually really liked them.
There are also other brands that I have wanted to try—Honest Beauty and J.Lo's skincare line—because who doesn't want to have skin like J.Lo, but just haven't purchased yet. I think a big deterrent for buying beauty products is cost and, for the celebrity brands I see, I feel like the pricing is more reasonable than other high-end brands.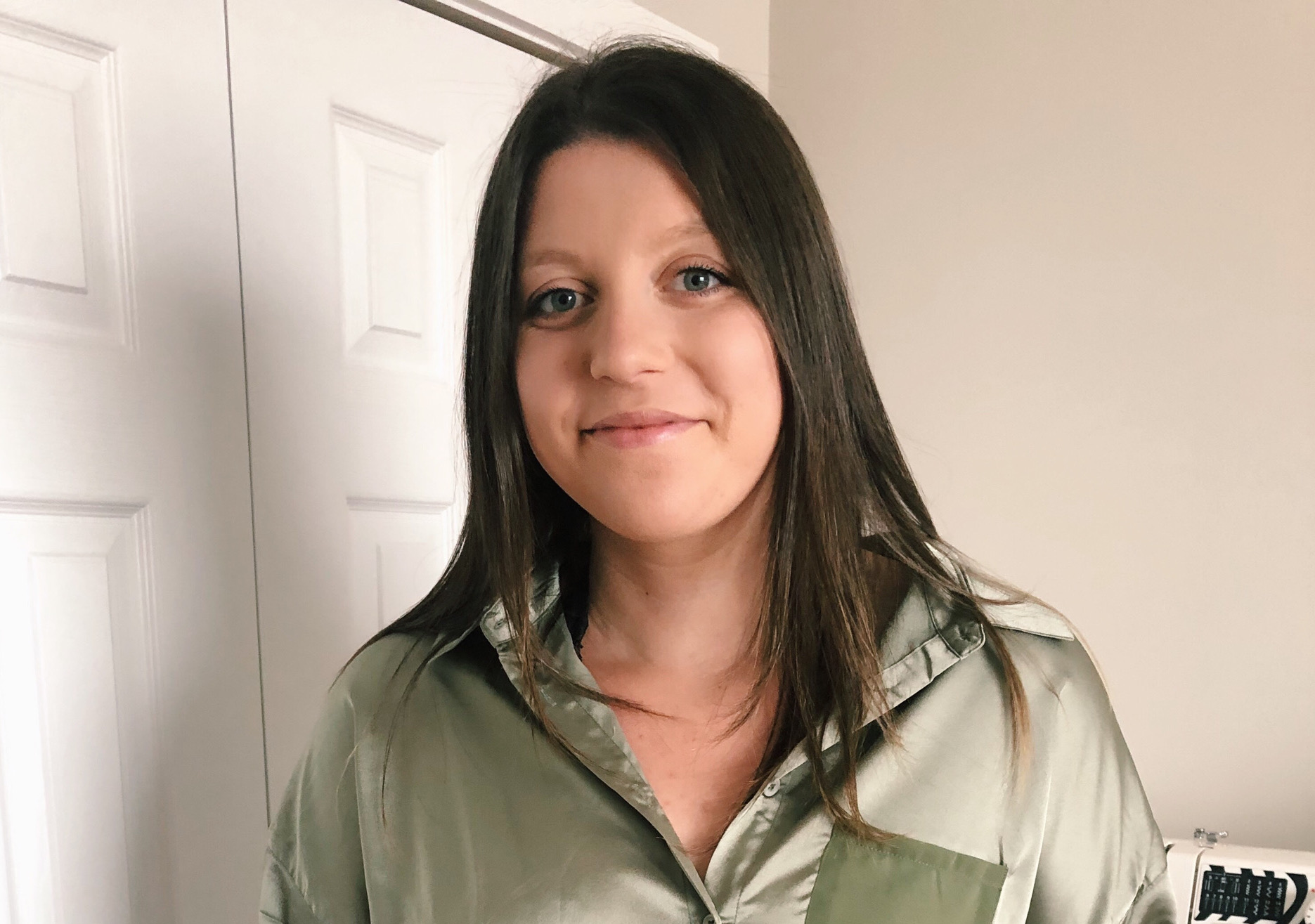 Amanda Gershon
Age: 24
Occupation: Advertising Specialist
My love for beauty and pop culture began at a young age. I remember, as a young girl, I would see beautiful celebrities on television or in magazines, and I wanted to look just like them. As I grew up, I continued to see this effortless beauty on social media, including Instagram and YouTube, and I tried to do my makeup in a way that looked just like them.
By the time celebrities started bringing out their own beauty brands, I was instantly attached and knew I had to try them. The idea that a celebrity I thought was beautiful was wearing this makeup that they created proved to me that, if I wore the same makeup, I could look as beautiful as them.
The downside to many celebrities coming out with their own beauty brands is that they aren't necessarily professionals in this field and many aren't aware of the correct formula to put into the products.
The first two celebrity brands I tried were Kylie Cosmetics—I had originally heard about the product from Kylie Jenner's social media—and KKW Beauty. I really like them as they are well-thought-out and work well. I haven't tried Rare Beauty yet, but have been wanting to for a while.
I look at celebrity beauty brands as if they are any beauty brand, and I try to focus on the quality of the products and reviews. I only recommend a product if I have tried it and really like it. Although I do think that most of the products work, I believe many of these celebrities don't actually create their own formulas.
Atéya N Allen
Age: 23
Occupation: Journalist
When it comes to beauty, the industry and media have done a superb job at convincing us why each product is better than the last. Personally, I strongly dislike the way we worship celebrities. Each time a new celeb beauty brand is introduced into the market, the celebrity will promote their products as if they've been using them for years, and it's a part of their daily regimen. I especially notice this with skincare. Are we supposed to believe their $20 to $25 toner gave them pore-less skin? Are we supposed to ignore the fact that they spend thousands of dollars on facials, Botox and other higher quality beauty brands? I think not.
When a celebrity comes out with new products, I don't feel the need to get my hands on them just because of who it is. Plus, I like to wait until solid reviews come out so I can make an informed decision. However, I contradict myself when it comes to Rihanna. She is someone I've loved for as long as I can remember. I didn't jump at her Fenty makeup line because my focus at the time was more skincare, but, when she introduced her Fenty Skin collection, I absolutely jumped at it.
I've always had inconsistent skin, and it only worsened during the pandemic. I broke out with cystic acne all over my face. It was really painful and scarring, becoming a really insecure period of my life to the point that I was almost thankful we had to wear masks and couldn't go out in public.
When Fenty Skin was announced last year, I completely convinced myself this line would save my skin. The reviews were incredible and, knowing that Rhianna suffered from acne in the past, I felt confident it would work. I bought the face wash, Fat Water serum/toner and the daily moisturizer with SPF.
Even though I believe looks can be deceiving when it comes to the results and quality most beauty brands promise their consumers, I can honestly say I did notice a change in my skin after using Fenty Skin. However, I have to also honestly ask myself: Was it the products or was it my consistency of the routine? In the past, I tended to give up on products too quickly and not give them time to make a noticeable impact on my skin. With that being said, I still love Fenty Skin.
But would I recommend these brands? I recommend you do your research on the products. I think it's important to be informed on anything you're interested in before making your purchase and, more importantly, your personal skin type before cashing out on the name.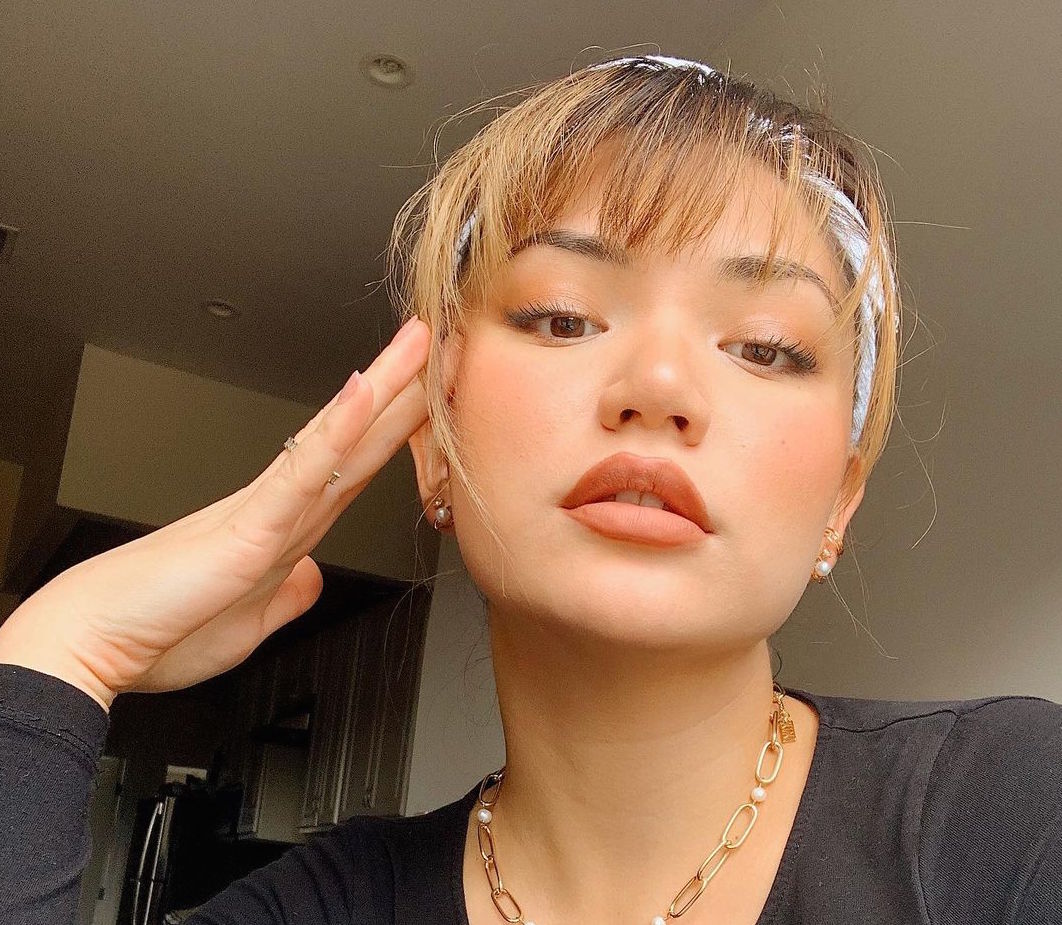 Cinthia Andrade
Age: 24
Occupation: Social Media Strategist
As a fan of many celebrities, I am excited about any new project they work on. Whether that is a new film, a new album or a new line of products I can get my hands on. They usually have fun packaging that gives me childlike excitement! However, I don't love that they tend to be lower quality than other brands.
I had a sample of Rare Beauty cheek tint come in a Sephora order and, because of the great quality, I've been buying it ever since. Now, I'm willing to spend money to try other products from her brand.
I also love Selena Gomez products because they feel natural without being cakey. However, I didn't love the foundation—a bit greasy for me—but the concealer and cheek tint will be bought again.
With that being said, I think beauty and makeup is fun, but I wouldn't use skincare products from a celebrity. I just have this idea in my head that celebrity brands won't be as high quality as some other brands I trust, which is why I always look at reviews. If a product has less than 4/5 stars, I won't buy it!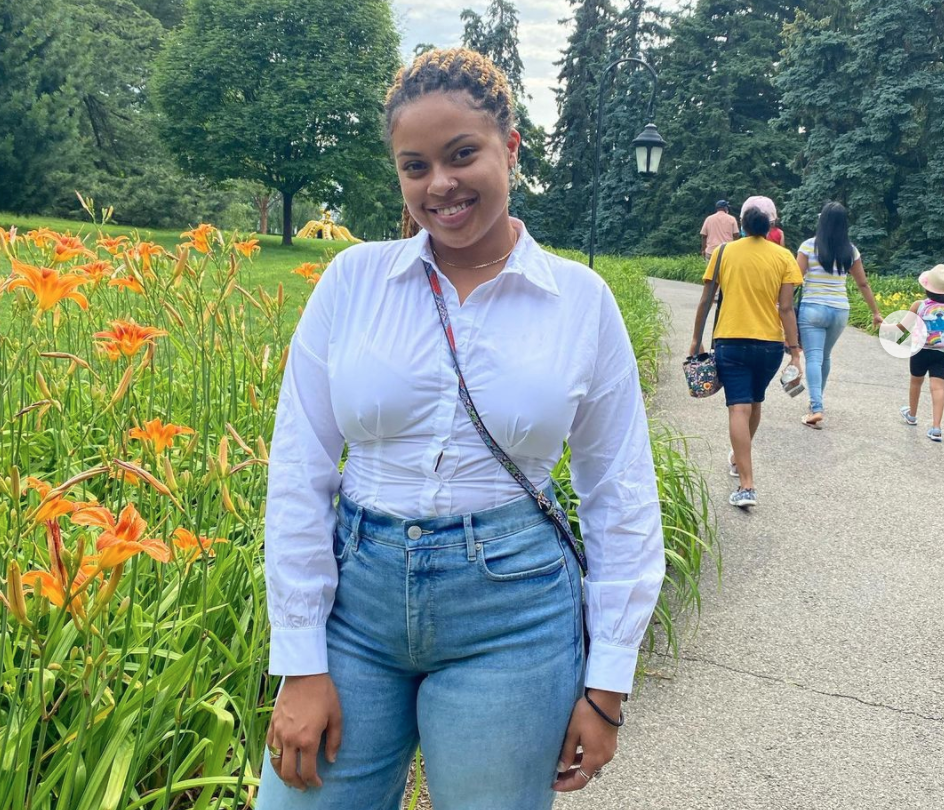 Olivia Baskett-Regan
Age: 24
Occupation: Marketing Coordinator
I've never been one to go with a fad. I've always heard the hype about the Glossiers and Bobbi Browns of the world, but never the inspiration to take a deeper look. This is until I did a college report on the difference of ColourPop versus Kylie Cosmetics and was shocked by the results.
ColourPop, a brand I regularly use from seeing an ad on Instagram, is an everyday girl-priced brand, whereas Kylie is for the more high-brow everyday shopper. Though a significant price difference, during my report, I found they use the exact same ingredients!
This shifted my perspective on the truth and research needed within the beauty industry. I now use The Ordinary, Summer Fridays and a few others. All to say, I now research and get inspired by the different brands of the world, their mission, and if they actually practice what they preach versus following celebrity-owned brands.
Jordan Nicole Murray
Age: 19
Occupation: Fashion Blogger

I think celebrity brands will appeal to consumers because, when you idolize someone, you are interested in every part of what they do, which includes the brands they promote and use. This often is their own line of cosmetics, accessories or clothing. Hopefully, you are only purchasing from brands where you are actually interested in the products they create and the quality. Many celebrity or influencer brands steal from small creators and pass off the work as their own. This is the only time that I have a real problem with celebrity brands.
I personally love Fenty Beauty by Rihanna because she is a celebrity I follow. The products are actually incredible. I have purchased her eyeshadow palettes, lip gloss and mascara. I use these products on a daily basis and have repurchased them many times. Although I purchased the product as a Rihanna fan, I definitely read reviews to make sure that the purchase was worth my money and actually delivered good results.