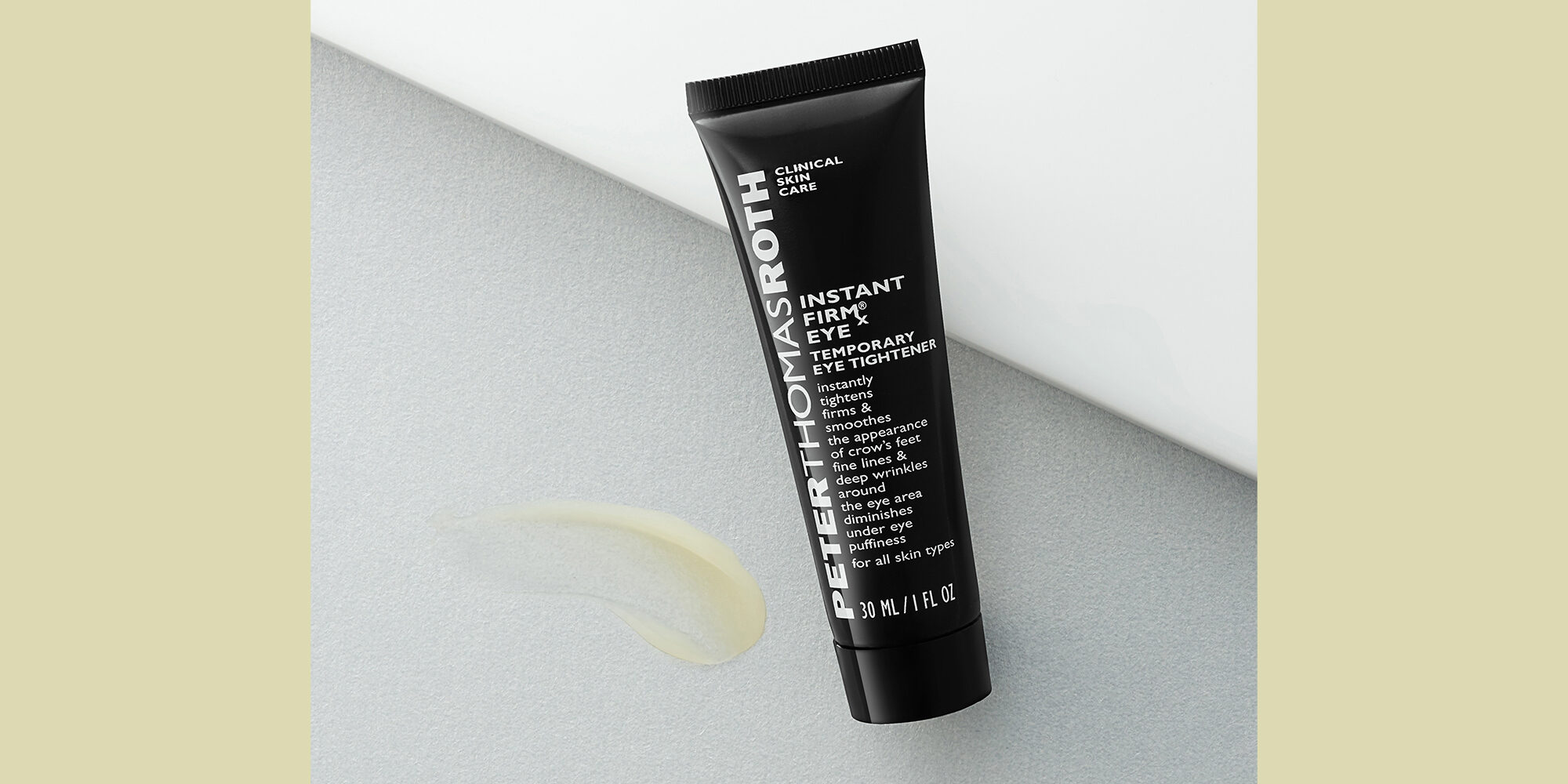 What Happened When Peter Thomas Roth's Eye Product Went Viral On TikTok
"I just wanted to share this secret with you," says a newbie 54-year-old TikTokker going by the handle @trinidad1967 in a video posted six days ago showing dramatic smoothing effects that occurred in less than three minutes from dabbing skincare brand Peter Thomas Roth's Instant FirmX Temporary Eye Tightener on her deep under-eye circles.
The secret is definitely out. As of Monday afternoon, the video, only Trinidad Sandoval's or @trinidad1967's fifth since starting 10 days ago on TikTok, had racked up almost 23 million views and caused consumers to purchase six months' worth of Instant FirmX Temporary Eye Tightener inventory Peter Thomas Roth had on hand. The brand ramped up production over the weekend in response to soaring demand.
Following the viral video, Instant FirmX Temporary Eye Tightener, which entered Peter Thomas Roth's assortment of 100-plus products around a decade ago, promptly sold out on the brand's website last Thursday morning. "By the end of the morning, it was sold out of every one of our retailers' dot-coms and what we hear is that it sold out at brick-and-mortar, too," says Roth, who launched his namesake company in 1993. "Between Ulta, Sephora, QVC, Macy's, Nordstrom, it's gone."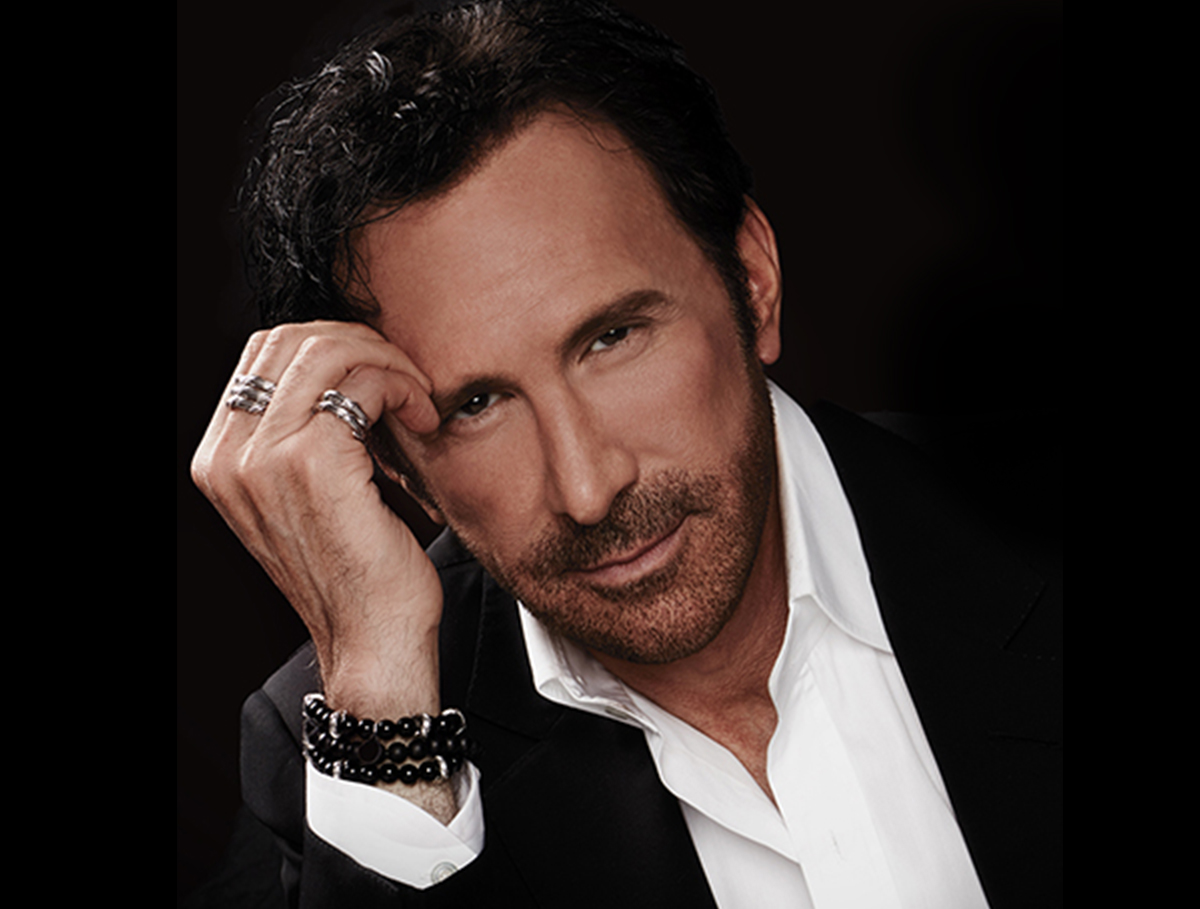 Peter Thomas Roth handles its manufacturing in-house and was able to churn out Instant FirmX Temporary Eye Tightener merchandise to reload its site, although it anticipates the units available on its site could be completely wiped out by Wednesday, and ship products to retailers for them to be able to restock Instant FirmX Temporary Eye Tightener by the end of this week or next week. Roth divulges his brand is working on a larger size of the product. Instant FirmX Temporary Eye Tightener is currently priced at $38 for a 1-oz. size.
Peter Thomas Roth has previously experienced virality resulting from its presence on QVC, "Today" and "The Dr. Oz Show." Still, Roth describes his brand's last few days as "wild." "We ran out of shipping boxes because we weren't prepared," he says. "We ran out of paper for the invoices and, then, when we got more paper, we ran out of ink." Sales of Peter Thomas Roth's non-Instant FirmX Temporary Eye Tightener products have received a boost from the attention to the eye product as well.
The brand set up an official TikTok account last year, but hasn't been highly active on the platform and uploaded 20 posts to date. Roth says Peter Thomas Roth's 12-person marketing team has been slammed, and TikTok ended up not being at the top of its packed to-do list. The viral video by @trinidad1967 demonstrates TikTok fame can happen suddenly and often isn't directed by a brand. Covered by the publication Glossy, Clinique's decades-old Black Honey lipstick has similarly achieved unplanned TikTok renown.
"I can't believe how many people have seen it," says Roth of @trinidad1967's video. "I didn't realize TikTok was so powerful. Almost every one of my friends has seen it. I don't know anyone who I've spoken to who hasn't seen it."
"I can't believe how many people have seen it. I didn't realize TikTok was so powerful."
Roth believes the virility of @trinidad1967's post is due to her compelling story and proper product application along with the speedy, visible impact of Instant FirmX Temporary Eye Tightener. In the video, she says, "Sometimes I cry when I look at myself in the morning…after weight loss surgery, that was one of the things that happened was that I started to get these really bad [under-eye circles]." Roth says, "She is really the star of this. She made it happen. We have so many before-and-afters of people doing this, but she really got the attention of everybody."
Roth continues, "I have spoken to her many times and her sister-in-law after the fact. I had never met her before. This was not a paid endorsement. We hadn't sent her product before. She bought it at Sephora. She actually told me she had one little tube, and she used it for special occasions. If she didn't use it, she wore glasses. It was very special for her since it's expensive." He details Instant FirmX Temporary Eye Tightener has to be applied thinly on clean, dry skin. "It's just like doing makeup," he says. "It's an art, and she had it nailed."
Sodium silicate is the key ingredient in Instant FirmX Temporary Eye Tightener that provides a fast lift. It's not uncommon in beauty products. The digital dupe finder SkinSkool has collected a list of 17 dupes for Instant FirmX Temporary Eye Tightener with the ingredient, including Goldfaden MD's Liquid Face Lift and Monat's 30 Second Miracle Instant Perfector.
Susan Yara, beauty influencer, founder of Mixed Makeup and co-founder of skincare brand Naturium, has drawn nearly 243,300 views for an Instagram post diving into ingredient, which she compares to an "astringent" and "spackle." She says, "If you use too much, it won't look good and also, if you add anything that has water in it, it completely goes away."
Dermatologist Gary Goldenfaden, founder of skincare brand Goldfaden MD, says sodium silicate is "a rapid physical skin tightener that works by absorbing water and pulling particles together to tighten the appearance of the skin, thereby lessening the appearance of fine lines and wrinkles. While found in many tightening products, this ingredient has no long-term benefits by itself and is only effective until washed off." Goldenfaden MD's Liquid Face Lift has the natural mineral for an immediate effect with hyaluronic acid and acetyl-hexapeptide 3 for lasting effects.
Roth doesn't think the viral video will spark tons of Instant FirmX Temporary Eye Tightener copycats. "It's very, very, very hard to make. You have to be very sophisticated," he explains. Even if the viral moment for Instant FirmX Temporary Eye Tightener calms down, as it undoubtedly will, Roth is confident the product's popularity will endure. "It's not like a rabbit. This is like our turtle," he says. "it's tried and true."
This article was updated on Sept. 1.