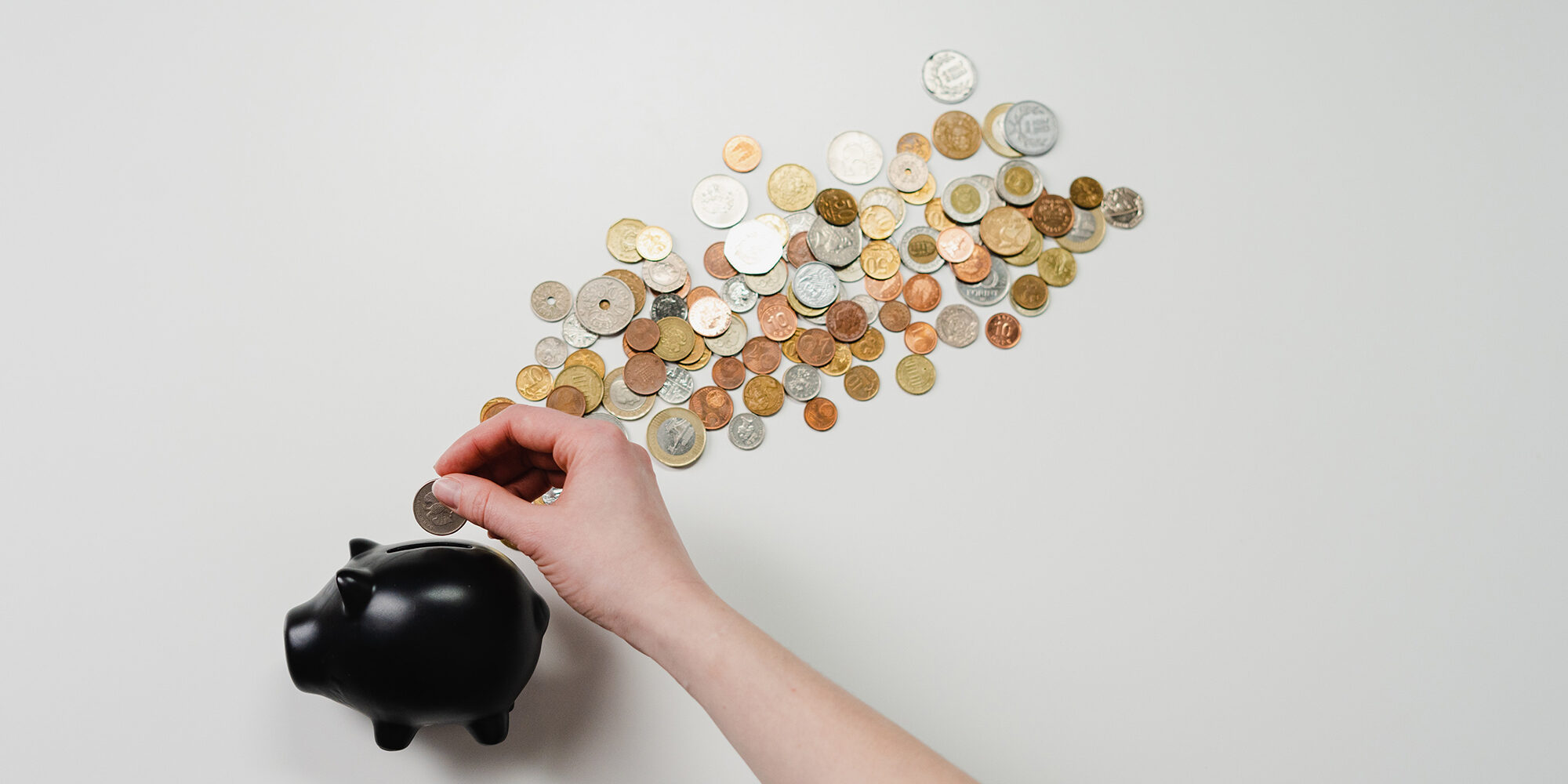 What It Was Like For The Founders Of Selfmade, Mad Rabbit And Cake To Raise Early-Stage Funding
Securing funding can be difficult for brands at any time, but beauty and wellness entrepreneurs that have accomplished it largely agree that the first few dollars are often the most challenging. In the most recent episode of Beauty Independent's In Conversation webinar series last Wednesday, founders from three budding brands—Selfmade, Mad Rabbit and Cake—laid out their paths to pinning down early-stage funding and shared the lessons they learned along the way. Here are their stories, from launching their companies to pitching investors to paying themselves salaries.
1. Mad Rabbit 
The Brand: College buddies Oliver Zak and Selom Agbitor created tattoo aftercare product brand Mad Rabbit's first product in a kitchen crockpot. The brand launched in 2019 with that first product, a tattoo balm made with seven natural ingredients. Now, Mad Rabbit has extended its range of skincare for people with tattoos. "We were out there to solve a problem. There really wasn't any healthy way to take care of your tattoo," said Zak. "There's a lot of [synthetic] chemicals in existing products." In addition, he said, "No companies [in the tattoo aftercare niche] were doing a great job of branding themselves online."
The Pitch: As they prepared to approach investors, Zak and Agbitor used the acne market as a benchmark for the size of the market for Mad Rabbit's tattoo aftercare products. The strategy, Zak reasoned, "Gave it some weight and helped [investors] understand the total market size." He said, "Surprisingly, 42% of U.S. adults—and growing—are tattooed. So, the market's actually a lot bigger than people may initially think."
The Funding Process: While operating Mad Rabbit as a single-product brand for a year and a half, Zak and Agbitor funneled profits back into the business. In November 2020, the duo raised $250,000 through friends and family. Soon after that, Zak and Agbitor landed on the television program "Shark Tank" and received a $500,000 convertible note from Mark Cuban. "We used that momentum and that PR to really go to market with VC shops, and we just raised our $2 million seed round," said Zak.
Speaking to fellow founders, Zak said investors who reject a proposition "kind of owe you an explanation as to why they passed." He advised, "Just ask for feedback, ask for ways to improve. Was it just not a fit for the fund? Does it not fit their investment thesis or is there a hole in your pitch? And a lot of times, when you've asked for that, they will give you that information and more."
The Salary: Both Agbitor and Zak had full-time jobs outside of Mad Rabbit as they established the brand. "Mad Rabbit was a seven-figure side hustle," said Agbitor. He ended up joining the company full-time in October 2020. Zak came on full-time in January 2021. The two began paying themselves salaries from the brand's proceeds once they came on board full-time.
"Side hustle was definitely the key to a lot of the early success," said Zak. "Every dollar you're taking out, in theory you should be getting 4X that if you're putting it into your business. It just didn't make a lot of sense for us to pay ourselves early on." He enthused, "We were definitely excited to receive that first payday." He mentioned the co-founders' salaries are competitive, but air on the conservative side.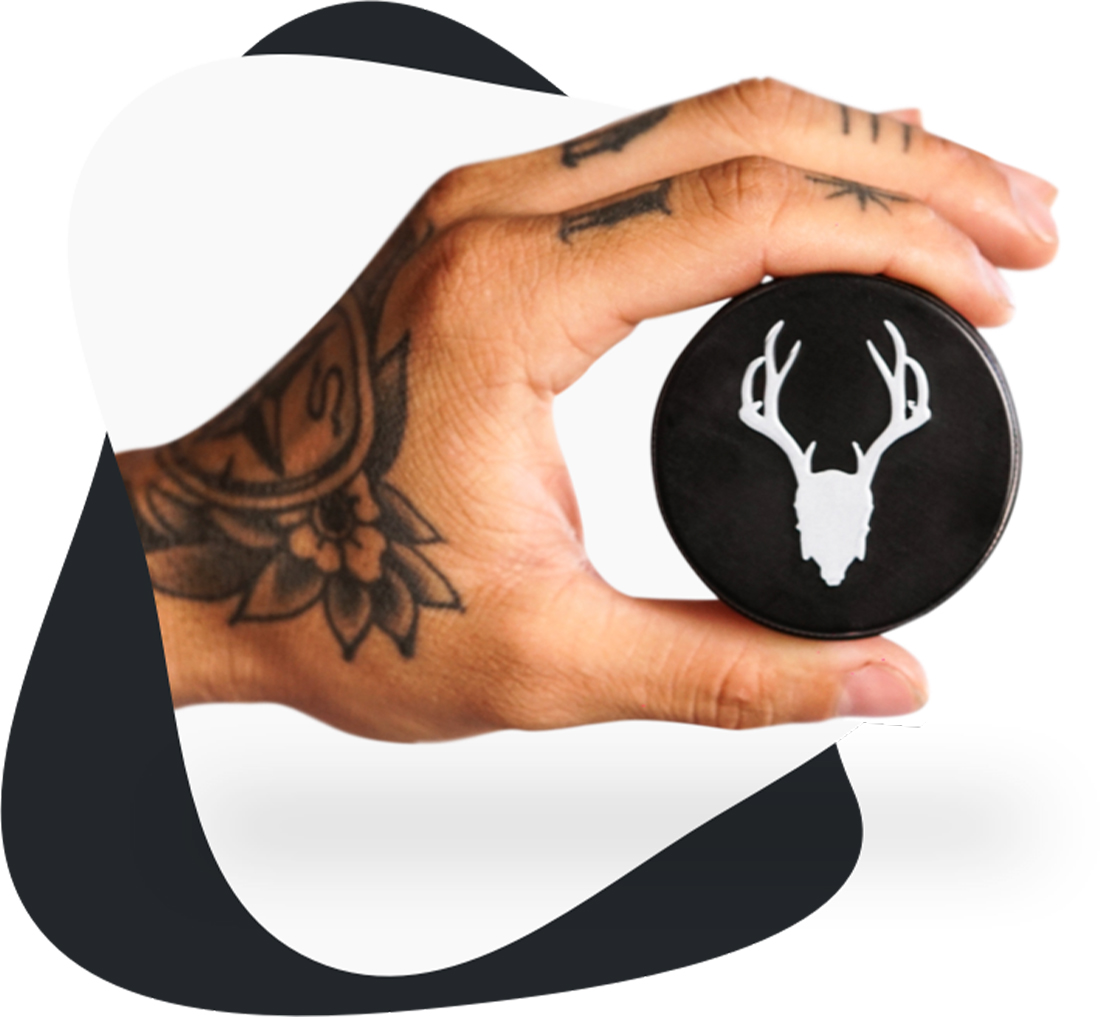 2. Selfmade
The Brand: After working in the White House for Michelle Obama, Selfmade co-founder Stephanie Lee obtained a fellowship at Estée Lauder and started her rotation at the company in its venture arm. Next, she worked in product development for MAC Cosmetics. "It was an incredible, incredible journey—and exactly where I actually had a mental heath crisis," said Lee. "And as a woman of color with no tools, resources or community around my mental health, it was interesting to be working in the beauty industry, where a lot of it is very transactional, and so I said, 'Screw this, I'm going to go take a sabbatical.'"
After traveling the world for a year and discussing mental health and self-worth with women globally, Lee returned to the United States in 2019 to launch Selfmade. Lee said the brand "is about the politics of beauty, where it meets our mental health. Everything about product is so psychological and behavioral." She continued the brand sets out to create "products that address how your mental health affects your skin." For instance, Lee pointed out Selfmade's Secure Attachment Comfort Serum contains ingredients clinically proven to lower the stress hormone within skin cells. The brand also sells a scalp scrub and intimacy serum.
The Pitch: "We launched with one product, even though we had three products," said Lee. "The idea of putting mental health and personal care products together to white, older, male investors is completely beyond them. Talking about, first of all, mental health, I've had an investor say, 'I don't have mental health problems.' And, then, also talking about gen Z goes completely beyond them. So, we had to show people what it looks like because of the concept. And, so, by being able to do one product at a time, it's incredibly painful, but it has been necessary in terms of a educating not just our investor, but our consumer."
The Funding Process: Selfmade raised a pre-seed round of just over $1 million, and began pursuing friends and family funding days before the pandemic hit in 2020. "That proved to be, obviously, incredibly challenging," said Alexa Hampton, Lee's co-founder at Selfmade "We've raised just north of $1 million in rolling closes on a note, and we've done what we can with what what we have in any point. In some ways, it's really forced us to be more strategic and be very clear about why we're spending money where we're spending it." The brand expects to proceed to a formal seed round with venture capitalists by the end of the year.
If a potential investor passes on a proposal, Hampton urged founders to ask what else that investor could offer. "Sometimes, it's an intro and, sometimes, it's a pass-along and sometimes it's, 'Well, I can't invest that, but I can do $10,000.' And, at this stage in the business, you take it," she said. "So, there's flexibility there."
The Salary: The co-founders are not paying themselves yet, but plan to eventually. Hampton said, "When VC's are ready to write that first institutional check, they want to make sure the founders are all in and a big way of doing that is figuring out the compensation piece." She specified that founders in the nascent stages of emerging brands typically give themselves a salary in the low six figures, and it's common for co-founders at a startup to not to be the highest-paid employees. That's the case at Mad Rabbit, which is beginning to onboard staffers. Hampton emphasized, "That's how you attract talent, and that's another thing VC's are interested in. The attraction of high talent is so important at this stage of businesses."
3. Cake
The Brand: Co-founder Mitch Orkis, who has a background in advertising and branding, was on a New York City rooftop when he entered into a conversation that would change his career trajectory. "People have this gay guru perception, like, oh, you're gay, you must know what do in the bedroom. I don't know why," he said. "But every couple [at this party] shared intimate details about their sex life, their lack of sex life, and what they wanted to try and do next, and I thought, 'Why are people opening up and telling me these things?' And that really never stopped."
Some time later, the married Orkis was having drinks with a younger straight and single co-worker named Hunter Morris. "What we found was that, no matter how differently we get down in the bedroom, neither one of us thought there was a band out there for us," said Orkis. "There was either Trojan Man or there were really good products in sex shops that you had to have your hat pulled down and a few beers in you to navigate through."
Orkis said Cake's objective is to offer "really good, high-quality products [with] high-quality ingredients designed for very specific experiences. So, if you want to try butt stuff in the bedroom, here you go! Welcome to the world of Cake Tush Cush!"
The Pitch: If Cake can command even 1% of the market share of entrenched companies such as Church & Dwight-owned Trojan and Reckitt Benckiser-owned K-Y, Okris said, "Those numbers add up quickly." Okris and Morris outlined the dynamics of the sexual health and wellness market, which is projected to grow to $23 billion in the next few years, for potential investors. "Every aisle in every retail store has been reinvented by DTC," said Orkis. "The sex aisle hasn't. And, when you show [potential investors] a picture of what the sex aisle looks like today, they instantly get it. And then we say, 'Do you know who has sex?' And they say, 'Everybody.'"
The Funding Process: Before Orkis joined the brand, Cake raised $185,000 through a friends and family round led by Hunter. After Orkis came on board, the pair raised $1.25 million over the course of eight months and didn't pay themselves during that time. Cake recently raised $4 million in a round led by Lerer Hippeau.
The Salary: "VCs want you 100% in," said Orkis. "Founders tend to be hustlers, so I knew I could make money other ways. They don't want you to do that. So, when we got the $1.25 million in, we paid ourselves $90,000 because we were told to do that." He added, "Like other people on this [panel], we're saving money to pay other people higher salaries to lure them in."
To watch a replay of the funding webinar and others, visit Beauty Independent's In Conversation webinar library