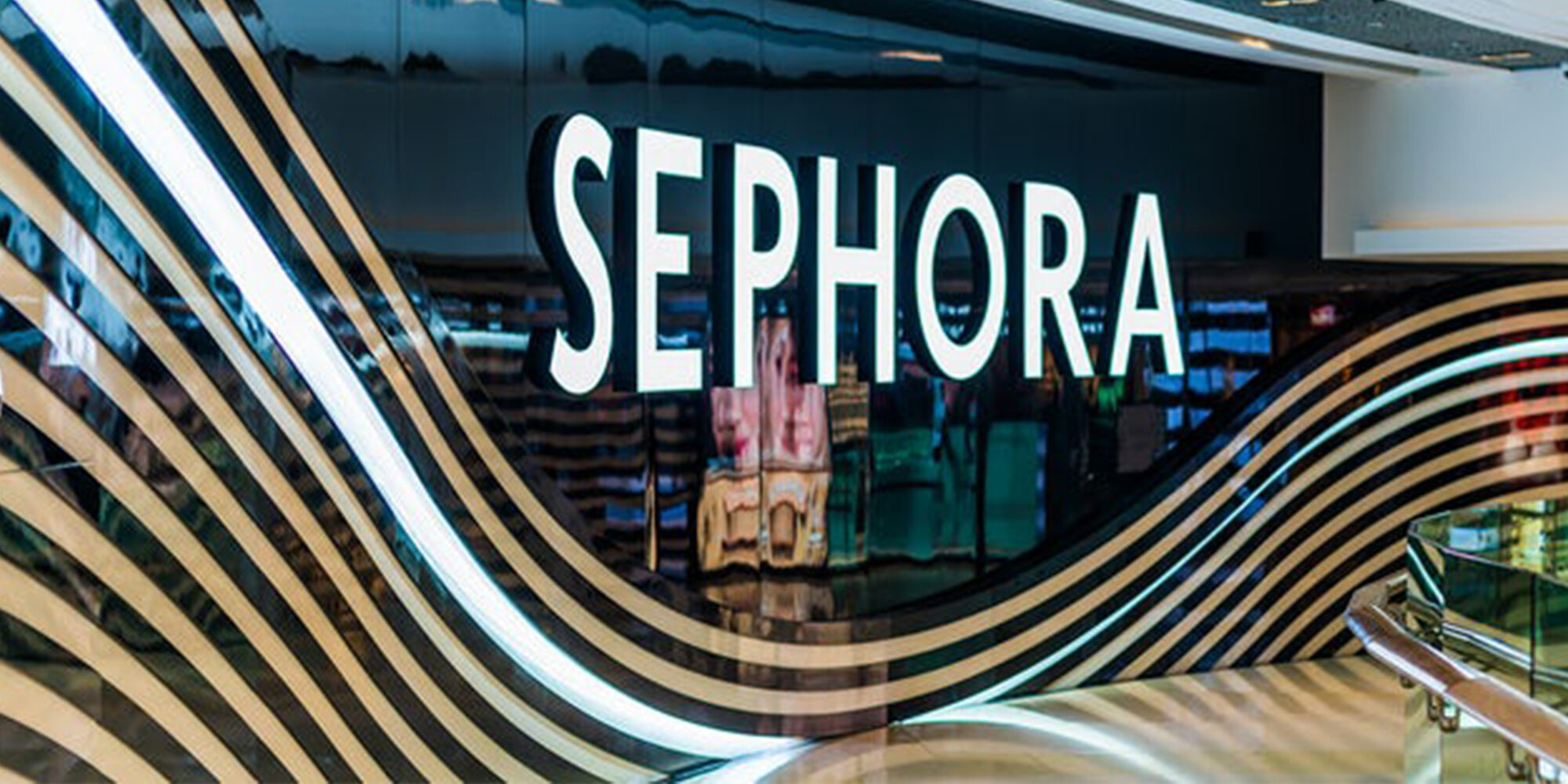 What's Behind The Great Beauty Retail Shakeup
A massive retail reshuffling is restructuring the beauty industry as new alliances form through acquisitions and strategic partnerships.
Retail deals have taken a variety of shapes. With digital poised to capture a larger and larger share of consumer dollars, online retailers are bolstering their e-commerce businesses while brick-and-mortar retailers are trying to fortify their comparatively small e-commerce presences. Strong retailers are gunning to expand their reach as weaker retailers are pursuing survival tactics.
Last year, British department store Debenhams closed, and fashion holding company Arcadia Group, formerly parent company of Topshop, Dorothy Perkins, Miss Selfridge, Burton, Wallis, Evans and more, collapsed. Consequently, Arcadia's properties were carved up and acquired by fashion retail players. Asos, for example, picked up Topshop. Boohoo, a fast-fashion retailer in the United Kingdom, scooped up Debenhams, Dorothy Perkins, Burton and Wallis. City Chic Collective swept up Evans.
Under very different circumstances, Sephora has cozied up to Kohl's following the souring of its relationship with J.C. Penney, where it had in-store installations. About 80 Sephora shop-in-shops have opened at Kohl's locations, and a total of 400 are slated to open by the end of the year. Sephora's beauty specialty retail rival Ulta Beauty has rolled out in-store shops to about 100 Target locations.
Sephora has also inked a deal with German e-commerce marketplace Zalando—and that's not all. The chain bought British e-tailer Feelunique, too. Not to be outdone, aggressive acquirer The Hut Group, the amoebic British owner of Lookfantastic, Glossybox and Perricone MD, purchased premium e-tailer Cult Beauty. The Hut Group has made roughly 30 acquisitions in a dozen years, went public and revealed plans to spin off its beauty business.
Beauty Independent's In Conversation webinar last Wednesday turned to Allison Collins, senior beauty editor at publication Women's Wear Daily, Luc-Henry Rousselle, managing director at boutique investment bank William Hood & Co., and Joël Palix, founder of advisory Palix Unlimited and former CEO of Feelunique, to make sense of the flurry of retail partnerships and acquisitions. Below, we highlight four key points from their conversation.
1. The ATTRACTION OF THE United Kingdom
The U.K., the seventh-largest cosmetics market in the world, has been a hub of recent M&A activity. "You have a unique market here," said Palix. In addition to having stores that only sell fragrances, not common elsewhere, the U.K. has been home to leading names in e-commerce, including Cult Beauty, Feelunique, and Beauty Bay. "This diversity is what is amazing about the UK, but diversity means very strong competition," said Palix. "From [Marks & Spencer] to all the department stores to Space NK, everyone is fighting for the same consumer, and the consumer is very educated, so it's tough. It's a very interesting market, but it's a tough one."
The retailers and e-tailers in the U.K. are operating in a market in which fresh merchandise moves the needle, according to Palix. "Consumers [in the UK] are very keen to discover new brands," he said. "The selection of Cult Beauty was made on this concept. So, it's not only value-driven. It's also a very sophisticated market."
It's too soon to gauge whether the U.K. acquisitions will pan out favorably. However, Collins figured Sephora's purchase of Feelunique is "a good way for Sephora to get into the U.K." As for The Hut Group's acquisition of Cult Beauty, she said, "Cult seemed like a very prestige acquisition to them, almost like buying some clout. Cult always had a lot of respect as a retailer. They did a really good job curating their assortment. They were very good with generating sales, having a good reputation, all of that. I think for the Hut Group, it elevates them a little bit by owning something like that."
Against the backdrop of Sephora previously entering and retreating from the U.K., she explained the acquisitions stem from "a combination of the need for online [sales], but also the need to branch into new markets via acquisition because sometimes, like we saw, it doesn't always work to just pop in and open your own stores."
2. The Real Estate COMPONENT 
Sephora's store portfolio has been heavily concentrated in malls, many of which have been hit hard by customers fleeing for shopping destinations outside of malls and buying online. In that context, Sephora's entrance into Kohl's can be viewed as an important real estate move.
"Sephora watched Ulta grow in off-mall locations and malls deteriorate continually in the U.S. market. So, I do think that it gives [Sephora] a really interesting real estate moment that puts them more directly in competition with Ulta because Ulta has off-mall locations in many plazas that have Kohl's in them," said Collins. "So, that's putting them even more head-to-head as competitors than they had been before."
In the early goings for Sephora at Kohl's, reports of foot traffic gains have been a welcome sign for both parties. Collins said, "It seems like the Sephora locations have been able to bring in more shoppers, which I think is good for [Kohl's]."
For Ulta, Target multiplies its chances for customer exposure. "It's just getting Ulta in front of even more consumers," reasoned Collins. "It allows Ulta and the brands that it put into those locations to get access to even more of the consumers they kind of already were in front of, but more directly in front of those people."
3. The Valuations
"Historically, e-commerce marketplaces have not traded the same way brands have, and they typically want credit in line with their profitability and more reasonable multiples of that," said Rousselle. "It's really hard to tell from the outside what drives the valuation of these businesses."
He surmised The Hut Group's acquisition of Cult Beauty at a multiple of 2X sales could be aimed at driving growth for its business as well as gaining access to brands and customers that it didn't previously have access to. Cult Beauty stocks some 300 brands, and it's assortment has little overlap with Lookfantastic.
Sephora acquired Feelunique for a multiple of approximately 1.3X sales. "The way Sephora is organized is very much by region. You have Sephora U.S., Sephora Europe, Sephora Asia, and what Sephora really was interested in is the U.K. business of Feelunique, the U.K. customer base," said Palix. "They probably didn't think that the international business of Feelunique would have a strong potential once Sephora manages Feelunique because of the organization that I described. So, the valuation very much was based on the U.K. sales affiliate."
Rouselle added, "When you see how brands, as a contrast, are often sold at higher multiples, it's often because they have the opportunity to scale much more from where they are at the point of sale. So, you kind of see higher multiples that can be justified by a buyer because there's a real potential to 10X the scale of the business you're acquiring, which is not always the case for some of the retail platforms."
4. The Forecast
Going forward, Rouselle prognosticated, "What we'll see is more of these independent platforms that are going to be more specialized, more curated. In beauty, there's still that opportunity to build great platforms that can go toe-to-toe with Amazon, which is still working on bettering its beauty experience."
He continued, "And, then, we're also seeing that there's new indie specialty channels that are emerging, especially on the natural side where some chains that have emerged—the Credos, the Detox Markets of the world—that are really building something special that's really in line with consumer trends. And I think those are ones to watch, and we'll see if they can build omnichannel models with very significant commerce."
Feature image photo credit: Shutterstock
To watch a replay of the webinar diving into beauty retail deals, visit Beauty Independent's premium In Conversation webinar library.