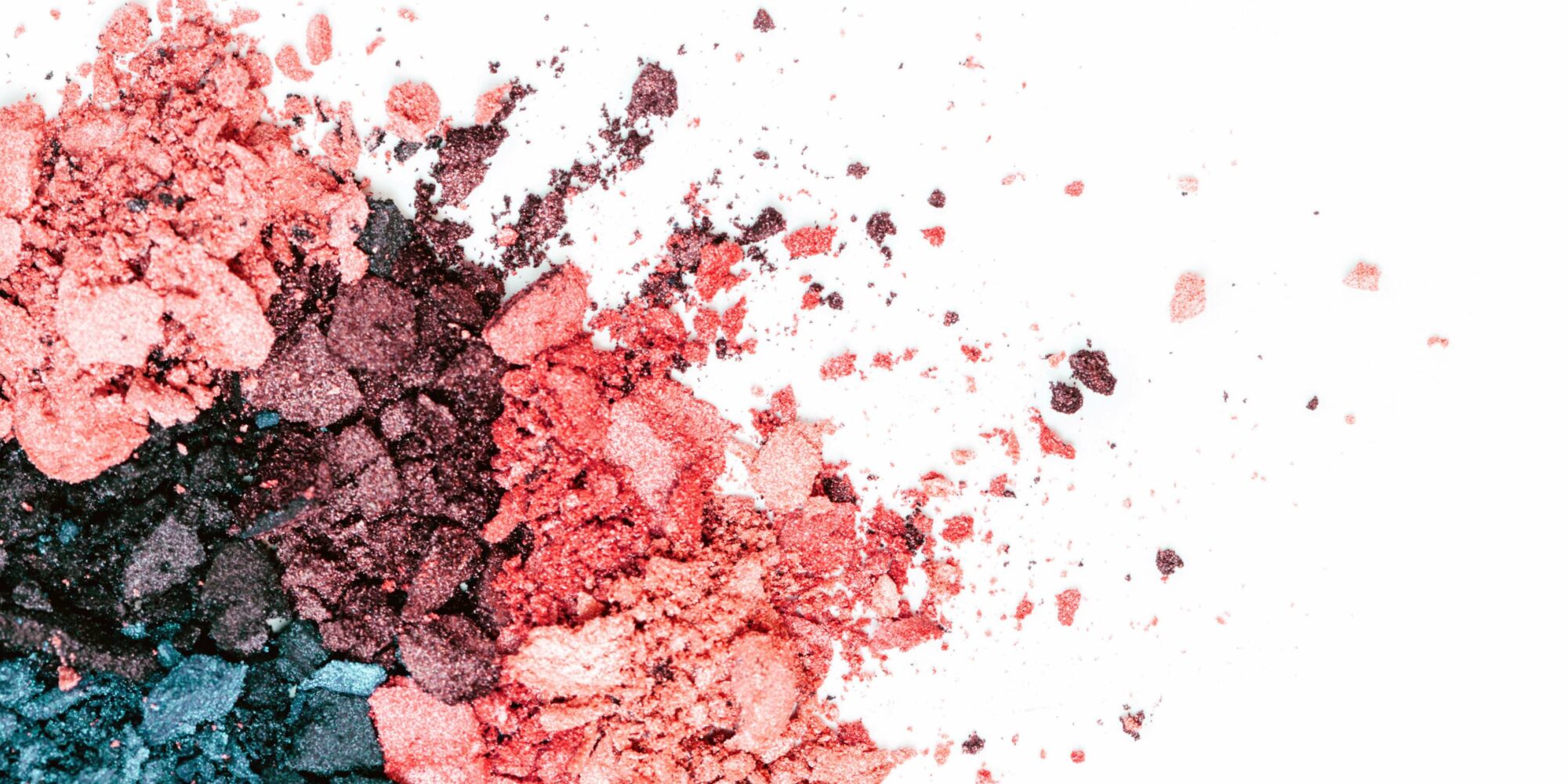 What's It Going To Take To Turn Around The Makeup Category?
The numbers are staggering.
Prestige color cosmetics sales plummeted 31% to $1.4 billion in the third quarter of 2020, according to The NPD Group. With the exception of nail products, which were aided by the closing of salons and consumer hesitancy to patronize them when they opened, all makeup categories faltered.
The picture isn't much prettier in mass. Even with the leg up the channel has had because retailers within it haven't been forced to shutter due to COVID-19, Nielsen data reveals makeup sales in big-box chains, grocers and drugstores fell 14% in the 52-week period ended Oct. 17.
"The needle has yet to move in a positive direction for makeup," says Larissa Jensen, VP and beauty industry advisor at NPD. She shares consumers have scaled back on makeup product usage by 70% in 2020. Makeup, Jensen continues, is responsible for the beauty industry's greatest loss during the year and is poised to hold back overall performance in the fourth quarter.
The confluence of working from home, the ascendance of the skin-first no makeup makeup looks and masks covering lips is weighing down the cosmetics category. Dollar sales of lip makeup declined faster than dollar sales of other makeup products this year through September, says Jensen. Compared to lip and face, eye makeup has seen the softest sales declines and gained market share. Sales of a new category of products that can be applied under masks such as setting sprays grew by an average of 9% month-over-month, per Jensen.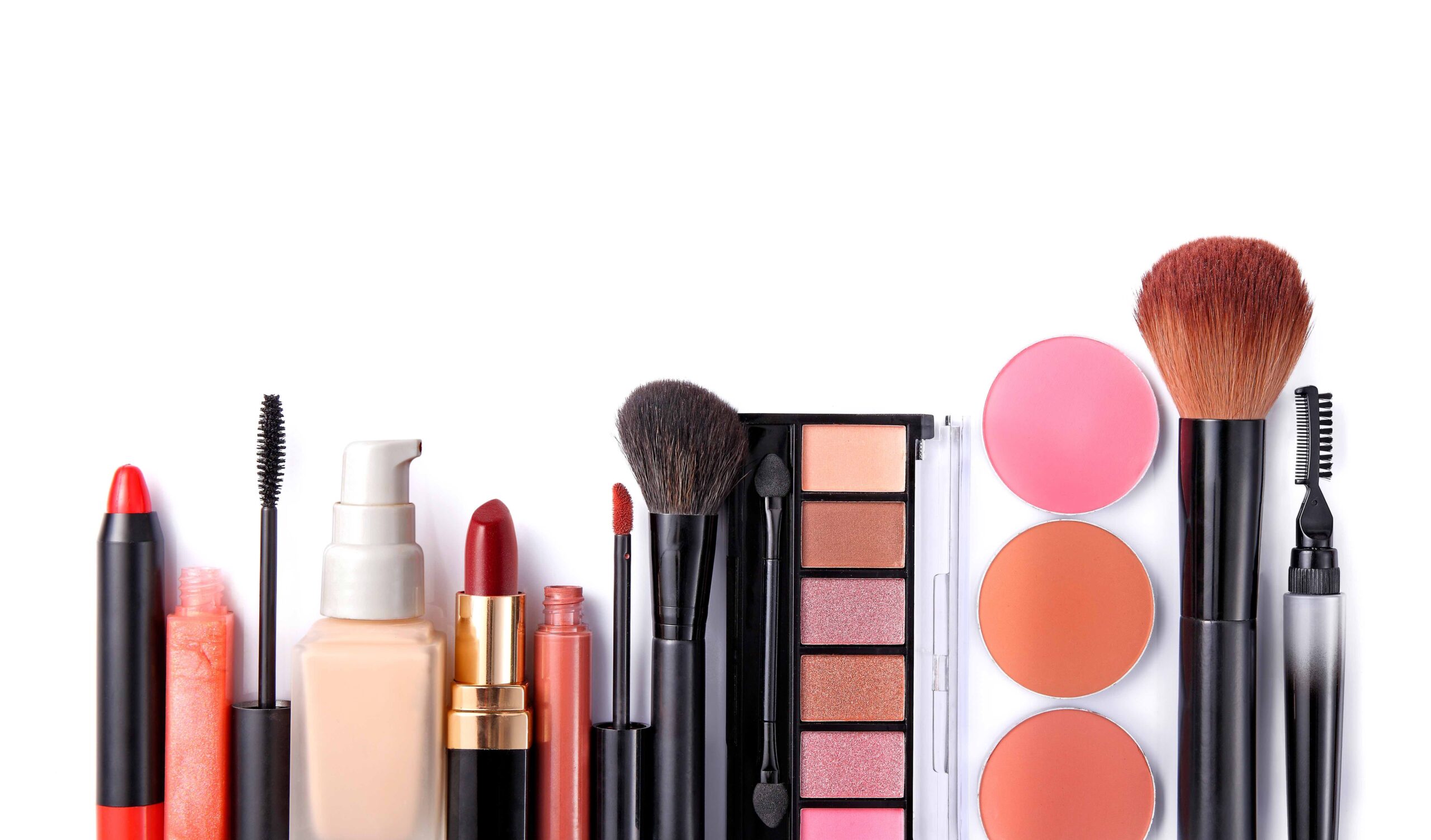 The makeup segment has also been bit by more consumers buying beauty products online. It's traditionally been underpenetrated in e-commerce, and online cosmetics sales have nowhere near made up for the deterioration of cosmetics sales at physical stores. The influx of founder-led brands, lines tailored to gen Z and sustainable launches hasn't perked up sales either. So, what will it take to turn around the cosmetics business?
Experts concede it will be monumental challenge that's going to require innovation presently lacking and a push to engage younger shoppers who a key piece of the drag on makeup sales.
Vaccines, of course, would be a strong motivator to get people back to offices and gatherings where they sport makeup. With several in the works, there's promise Americans will begin to be vaccinated next year. When life returns "as we knew it," Karen Young, CEO of The Young Group, says there will be pent-up demand. She warns, though, that "women may want to dress up and wear makeup if/when we come out of this, but I think that is a long way off."
A resumption of an existence resembling what occurred pre-pandemic may not restore a surging makeup sector. Before COVID-19, makeup sales were slipping and, as the pandemic has lingered, people have grown accustomed to barer faces. Young says, "We have now trained consumers less makeup is just fine."
Beauty industry history, however, could be on the side of a makeup redux. "Makeup has always waxed and waned in unpredictable cycles," says Young. "The pendulum will eventually swing back with innovation in formula or packaging or application."
"We have now trained consumers less makeup is just fine."
Joann Marks, CEO of CosPro Marketing, has already seen a glimpse of a rebound. "When things eased up after the initial COVID-19 wave, and Ulta and Sephora reopened, there were long lines of shoppers eager to return to normal," she says. "The so-called lipstick factor is holding true in the case of the pandemic, although it might be better to call it the mascara factor because, while lip sales are currently down, mascara sales are booming likely because of masking. We've also seen great increases in nail, skin and haircare, anything DIY."
NPD's Jensen subscribes to the idea of a cyclic revival. According to an NPD survey, the majority of consumers report they will return to their regular makeup routines once coronavirus subsides. Jensen says, "We believe makeup should return within the next several years, probably 2022, although the pandemic may have put a wrench in that trajectory."
Jensen has a revival playbook in mind involving makeup brands that appeal to emotions and emphasize safety. Products that reflect values and social missions are resonating. "Not all brands can be vegan, but all can be clean," says Jensen, adding, "How can we make makeup part of her self-care? Brands and retailers who speak to this consumer need will reap the benefits. Let's not wait for normal to arrive."
Jessica Goldberg, co-CEO of Rebel Gail Communications, thinks the future of makeup hinges the psychological advantages of looking good. "The color cosmetics industry needs to adapt to show the consumer there is still a reason to wear cosmetics. It goes back to the age-old theory that, if we look better, we feel better. That need to feel and look our best doesn't go away," she says. "The beauty industry always knew that most consumers buy beauty for themselves not too look good for others. It makes them feel good. If the beauty industry can tap into the personal need, it should be able to sustain anything—recession or, yes, even a pandemic."
But slapping a new marketing message on tired products won't necessarily enliven them. Stephanie Wissink, equities analyst at Jefferies, asserts makeup innovation is essential to resuscitate the segment. "Products need to be democratic, not just for one group like beauty enthusiasts; accessible by being distributed broadly across tiers and channels; and usable and not so technical the average consumer can't execute them," she says. "That combination will spark scale and demand."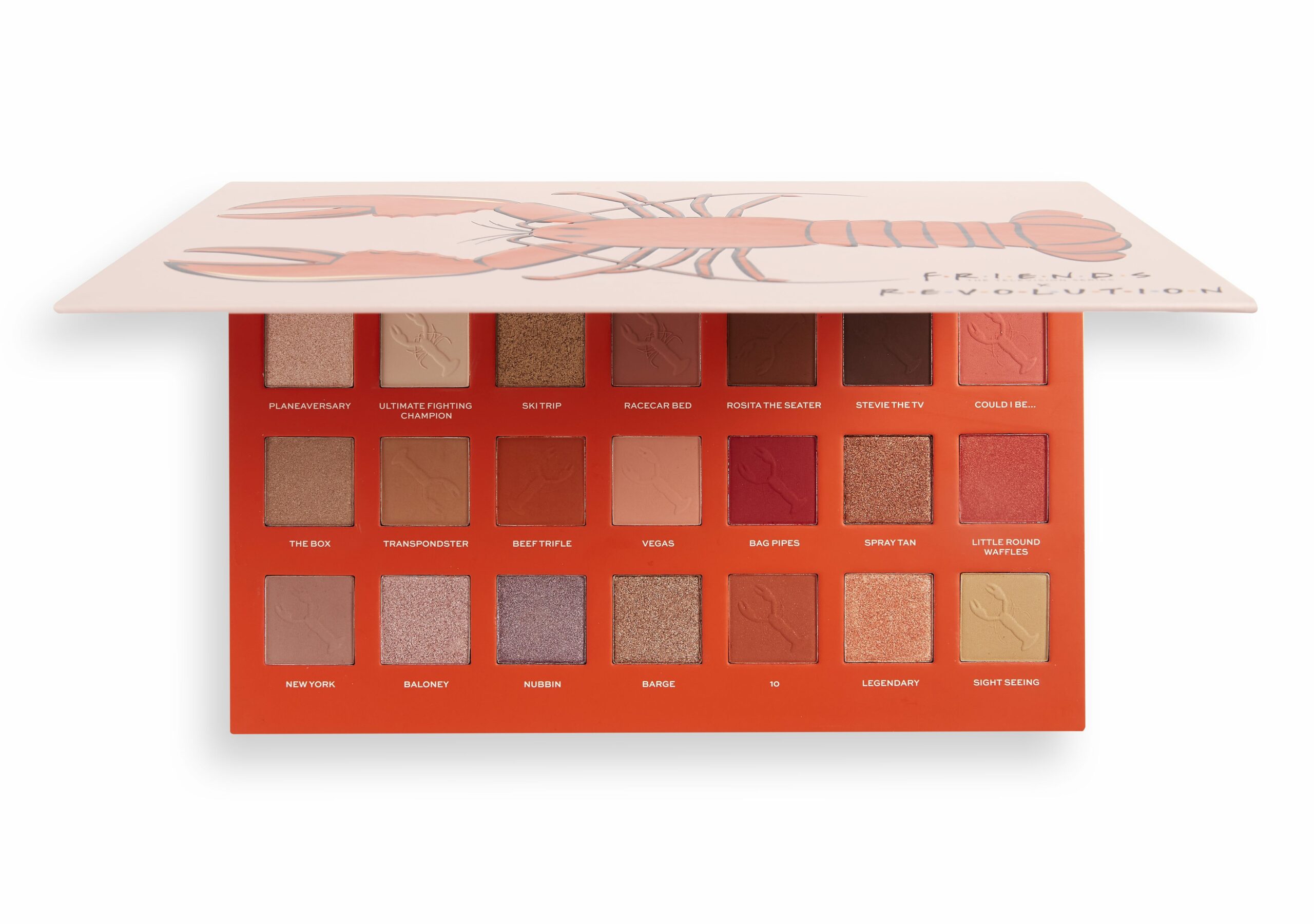 Wissink points out that highlighting and contouring techniques fueled makeup's last expansion. She says, "Those were not new to the industry, but they became accessible and usable in a way the mass market could use them without a lot of trepidation." At this juncture, Wissink wonders whether consumers' makeup bags are well-stocked, especially with eyeshadow palettes, and they aren't excited to buy more products. She says, "She is still using eye products, but her back stock is pretty strong."
Shoppers might be interested in buying products that aren't available yet. "Can we really create the hybrid between skincare and color…products that really are good for skin and have some color, correction, etc.?" asks Young. And, then, there's the mask dilemma. "Can R&D really come up with a comfortable long wearing lip color that doesn't rub off on a mask. Could a topical lip color provide our ingestible daily vitamins or mineral dose? That is what it is going to take," proposes Young.
The consumer is telling makeup brands what to do, submits Elizabeth Corrigan, founder and CEO of The Complete Package and Prestige Testing. "A makeup revival will require brands to realize that the idea of skincare taking precedence means brands need to focus on the shift in consumer focus and behavior," she says. "Right now, it is all about glow and functional beauty. It is not about covering, it is treating." Corrigan is betting on crossover products like mascaras and brow gels with hair growth benefits and foundations and primers with functional cosmeceutical ingredients being winners.
Victor Azrak, COO of AS Beauty, owner of Laura Geller and Julep, says his company is producing products that meet emerging needs. The Laura Geller range, for example, has been reformulated and rebranded to emphasize skin protection and non-transferable ingredients to accommodate pandemic mask wear. "We are emphasizing protective and soothing skin care ingredients in the formulas to combat maskne irritation, and they also have anti-pollution-bacteria benefits," he explains. In January, Laura Geller is introducing Smart Pout, a transfer-resistant lipstick designed not to mess masks and to hydrate dry, chapped lips.
Shawn Haynes, CEO for the Americas at Revolution Beauty, a company that's bucked the downward sales trend in color cosmetics by posting double-digit sales increases, has a two-pronged approach. Like many, he finds the merging of skincare and cosmetics compelling. He's witnessed a movement toward incorporating skin ingredients like vitamin C and niacinamide in color cosmetics. "Even no makeup looks require makeup," says Haynes. "We've seen that by people really embracing our glass and glow products."
"We believe makeup should return within the next several years, probably 2022, although the pandemic may have put a wrench in that trajectory."
Skincare is serious, but Haynes mentions fun is important, too, to make cosmetics tempting to consumers. Revolution's recent "Friends" collaboration sold out of four weeks' worth of inventory in two hours. A "Friends 2.0" is in the works with clever names such as "He's Her Lobster Shadow Palette."
Ian Ginsberg, president of C.O. Bigelow, says a possible makeup recovery is in the hands of gen z consumers, the cohort that's been spoiling cosmetics sales. "Younger consumers have a desire to be TikTok or Instagram stars," he says. "While we [older] consumers have more time now to devote to skincare, kids 15 to 19 are fascinated with showing off for friends on social media. They are doing crazy and bold colors like orange or purple eyeshadow." He suggests vivid pigments, and gender-fluid and edgy brands could wake the industry up.
Jeffrey Ten, CEO and managing director of Global Brand Development, says makeup's rally may be driven by distribution. He advises brands to tap alternative points of distribution. "With the current safe distancing in pace and other concerns, I think the traffic in retail will not go back to previous COVID levels for at least one year," predicts Ten. "I think, as some salons are opening, this could be one place to sell makeup through makeup artists that come up with great looks that can go with a mask."
Ten doesn't expect the shift to e-commerce to reverse anytime soon. "That is most problematic for prestige and less for mass," he says. "Mass has a plentitude of outlets." Ulta Beauty's forthcoming 100-plus in-store shops at Target represent the kind of experimentation prestige retailers are embarking on as they confront the difficulties facing beauty retail.
At mass, Goldberg notes there isn't the staff expertise available at Sephora or Ulta. She recommends mass stores create experiences via artificial intelligence, contests and games to draw people to their makeup selections. To offer a safe environment, she recommends beefed up safety protocols from temperature scanners upon entry to personalized makeup stations protected by bubbles akin to what restaurants with vigilant pandemic protocols have installed.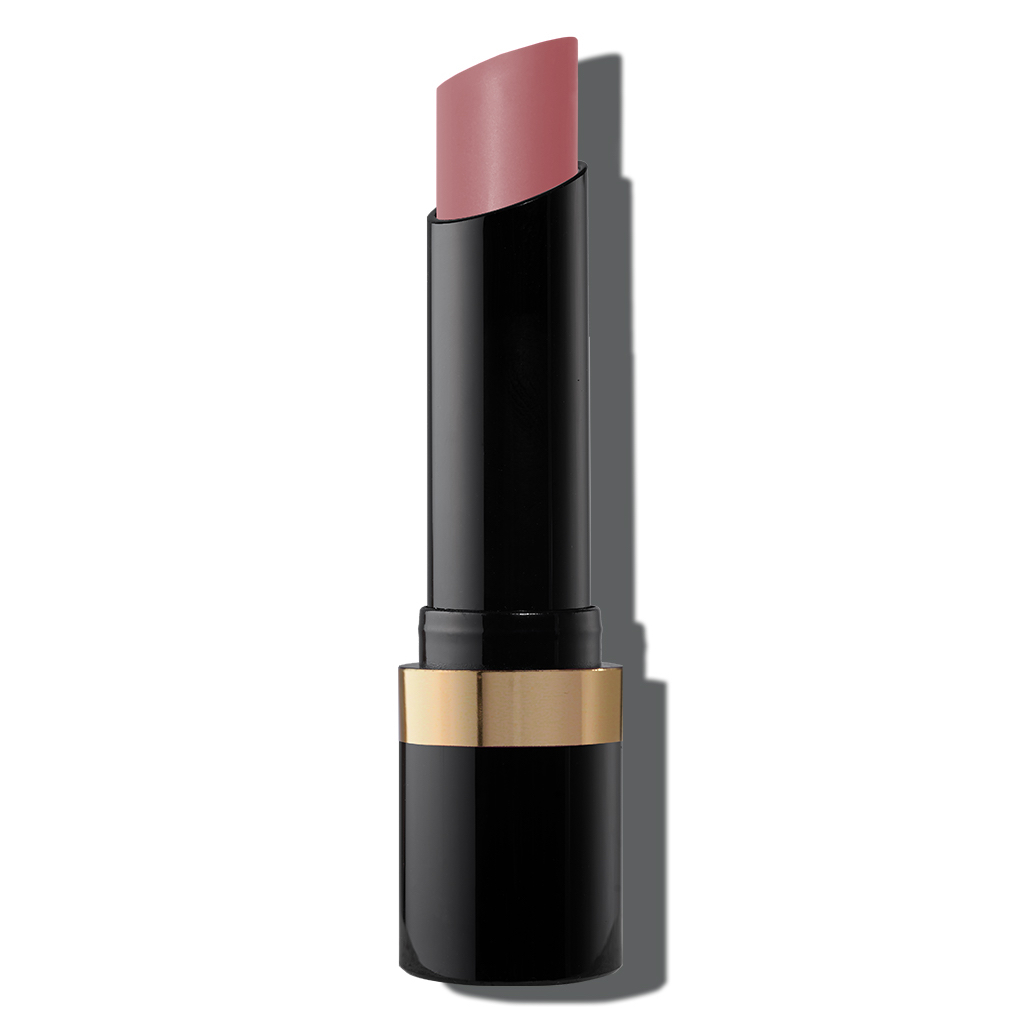 Mass retailers are attempting to make buying beauty merchandise easier and safer. Walgreens, for example, has announced its stores are starting to offer a buy online, pickup in store program with orders ready in 30 minutes. Beauty products are included in the program, according to Lauren Brindley, group VP of beauty and personal care at Walgreens.
Opportunities for indie brands abound in mass settings, says Wendy Liebmann, founder of WSL Strategic Retail. She expounds, "We found in our research out of necessity [if their brand was out of stock] or a desire to try something new, people were trying indie brands." The real answer to makeup's comeback could be consumers' desire to turn to optimism after a dismal period. Liebmann says, "There could come the moment when we emotionally hit a wall and say, 'That's it, I need to move on and feel more decent about myself.'"
KEY TAKEAWAYS
The makeup industry is pinning much of its hope for the future on coronavirus vaccinations that will make people feel comfortable going to parties and workplaces.
The makeup segment wasn't surging prior to the pandemic, which has accelerated trends toward skincare and no makeup makeup looks that were around before it.
Makeup sales have been collapsing in both the mass and prestige sectors.
Industry experts assert that makeup brands should tap into emotional and purpose-driven messaging to resonate with younger shoppers that have been flocking to skincare and wellness brands with self-care at their cores.
Innovation is believed to be critical to spark a possible makeup rebound. Products that bridge cosmetics and skincare, and exude fun could help.
Makeup is going to have to win in thriving distribution channels, including online and the mass market, to have a chance of revival.