A Whiff Of What's Happened And To Come In The Fragrance Category
Gucci's The Alchemist's Garden A Chant for the Nymph, Tom Ford's Black Orchid Parfum and Arquiste's Misfit were among the winners of this year's The Fragrance Foundation awards held virtually on June 10. The notes in the honorees' fragrances included ylang ylang, vanilla and bergamot.
The event and the winners could look very different next year—and not just because they could be in person. The notes that may cop honors next year, beauty insiders prophesize, are those that evoke calm like lavender and chamomile. Ingredients generating feelings of safety and mood boosters like tea, lemon and aloe vera could proliferate, and cleaner formulations are expected to dominate.
"The larger trends of sustainability and naturals continue to gain even more momentum due to the push from many angles—retailers, consumers, NGOs," says Usha Vijay, VP of global marketing and communication for consumer fragrance at fragrance ingredient producer Symrise. "Another interesting phenomenon has been the increase in pet adoption by families during the COVID crisis. Picking products with scents that are non-irritating and non-alienating to pets has gained momentum."
Vijay predicts an upswing in artificial intelligence shaping fragrance development and gender-neutral products. Additionally, she's in agreement with fellow perfume pundits that e-commerce will persist as a force in fragrances. A category once thought to be impossible to sell online posted monumental digital sales growth. A beauty e-commerce analysis by insights platform 1010data found that online fragrance sales leapt 45% from 2019 to 2020. That was one of a myriad of changes in the fragrance business over the past year.
The first months of quarantine were incredibly challenging for the fragrance industry. "The pandemic hit us hard," says Jerry Vittoria, chair of The Fragrance Foundation and president of Fine Fragrances Worldwide at fragrance ingredient supplier Firmenich. Later in the pandemic, a shift occurred, and fragrance purchases started to climb. A recent survey by Firmenich discovered 60% of consumers have a greater appreciation for fragrance today than they did at the beginning of quarantines.
"Fragrances played a powerful role in supporting us with all the positive emotions we needed," says Vittoria. "Romance and seduction are well and good, but there are so many more emotions we can activate to capture a far wider number of consumers." He forecasts the "feel-good" factor of fragrances will remain a strong driver.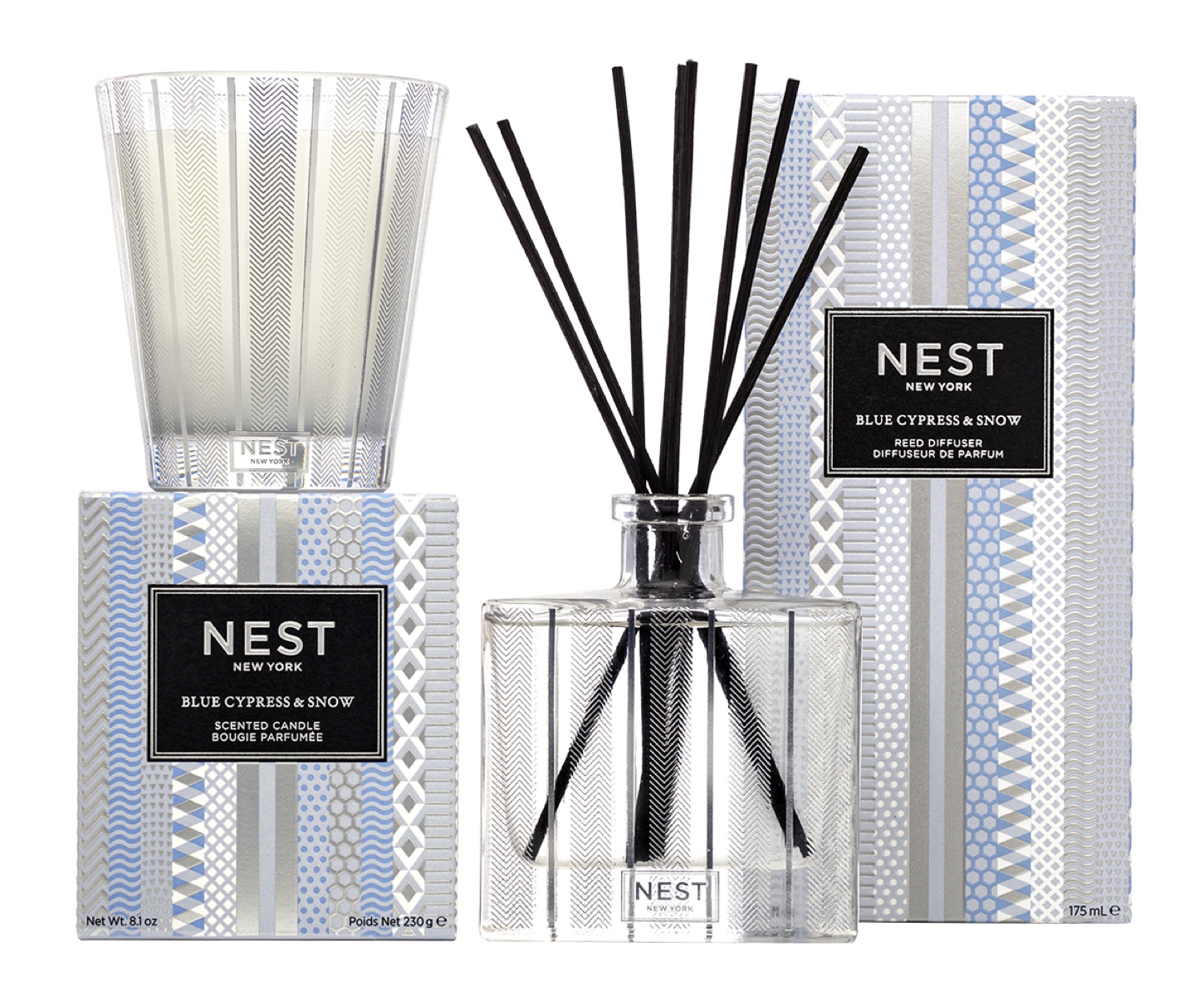 With people sheltering at home, conventional wisdom suggested fragrance sales would dissipate. "We were in a panic moment," recalls Rosie Jane Johnston, founder of clean fragrance brand By Rosie Jane. "No one was going anywhere. Why would they wear fragrance in a traditional manner?"
People may not have worn fragrances in traditional manners, but they did wear them. The scent category, according to market research firm The NPD Group, was less impacted than almost every other beauty segment last year. Sales within it were down 8% compared to skincare's and makeup's 11% and 34% dives, respectively. By Rosie Jane's sales shot up 150% last year.
And fragrance sales have been accelerating. In the first quarter of 2021, prestige fragrance sales rose 45% to $953 million. Numbers from data analytics specialist IRI for mass-market fragrances are lofty relative to recent years. For the 12 weeks ended April 18, sales of women's fragrances were up 9.5% in drugstores, the biggest jump in five years. Men's fragrances perked up 8.4%.
"The larger trends of sustainability and naturals continue to gain even more momentum."
"The fragrance category will continue to be a bright spot in the beauty industry and will only grow as retail opens up," prognosticates Linda G. Levy, president of The Fragrance Foundation. She figures the openings of retailers, spas, salons and more won't diminish the idea of a "home sanctuary" characterized by candles and perfumes as vehicles for self-care rituals along with diffusers, essential oils and bath products.
The candle, bath and body care brand NEOM Organics kicked off a campaign called Little Moments of Wellbeing last year in reaction to the poor state of people's physical and mental amid the pandemic. NEOM shares a statistic that from a Harvard Business Review study that 85% of Americans reveal their well-being declined in the past year. Founder Nicola Elliott says the brand connected with consumers through simple activities like lighting a candle or applying body cream.
Sonia Summers, founder and CEO of beauty retail salesforce company Beauty Barrage, observes essential oils picked up steam. "They play a huge part of making us feel less stressed and soothed," she says, pointing out that essential oils' antimicrobial properties have been an added benefit. Although antibacterial properties have been on consumers' minds, they aren't gravitating to antiseptic scents. "I don't think there is necessarily a desire for clinical smelling fragrances, but consumers want a product they know is fighting bacteria while not stripping or damaging skin," says Elliott.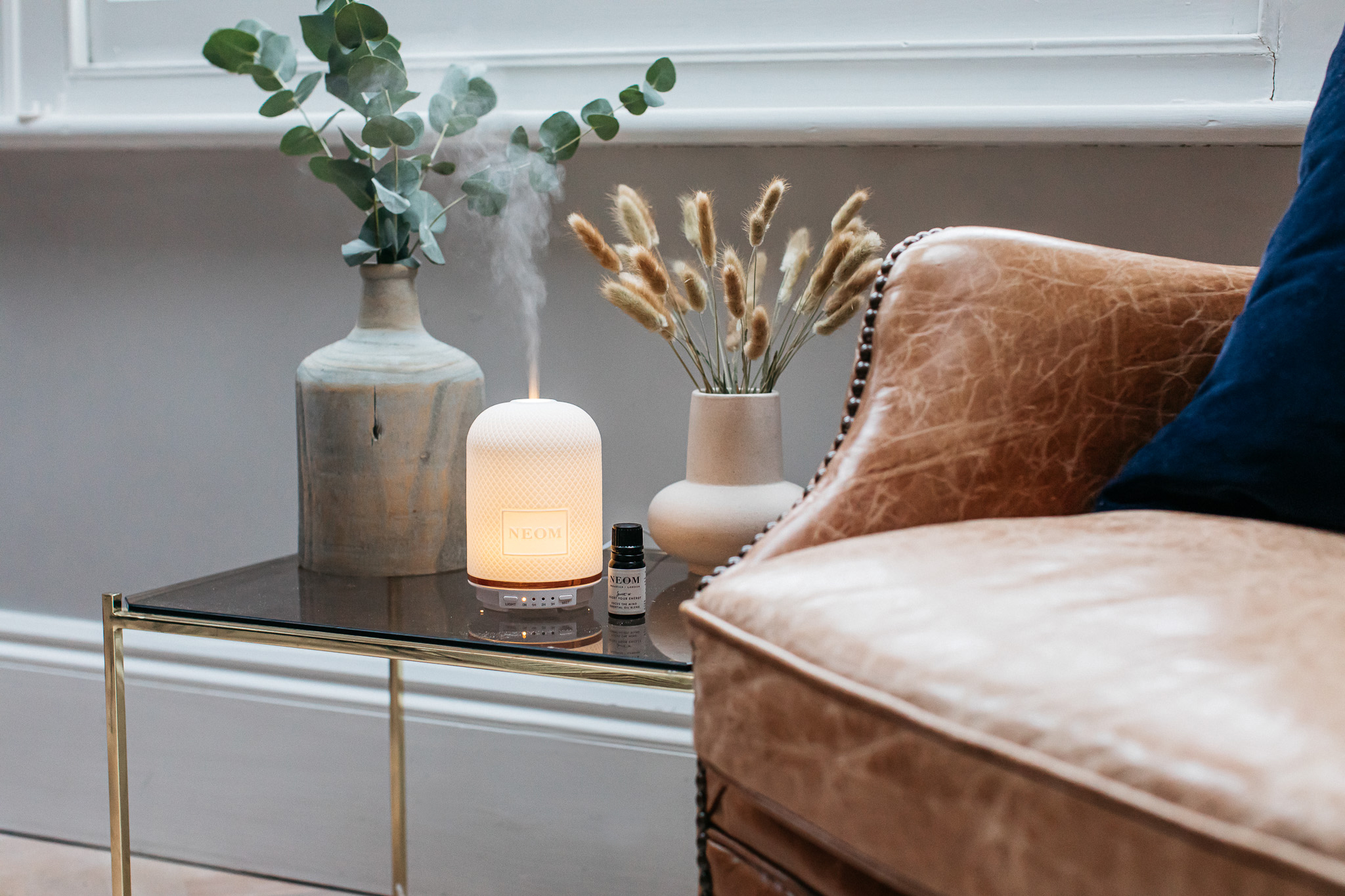 Clinical smells may be pushing the envelope too far, but Lola Karimova Tillyaeva, founder of The Harmonist, a fragrance brand inspired by the principles of Feng Shui, says consumers were open to trying new products in the midst of the pandemic. "With so little being spent on travel, commuting, work attire, etc., people were housebound and craving anything that would lighten the emotional burden and enhance their personal space," she reasons.
A survey by subscription service Scentbird provided to CEW validates Tillyaeva's assertion. It found close to 50% of pandemic-era consumers were fragrance experimenters. Scentbird CEO and co-founder Mariya Nurislamova told CEW that consumers flocked to "fresh" and "clean-smelling" scents that wear "closer to skin" and don't occupy entire rooms. Along with clean-smelling scents,  Johnston says, "Clean is now mainstream." In general, concurrent with the Scentbird survey, she says, "People are moving to lighter scents, too, not like the old-school fragrances that you sprayed and smelled for days."
Brands have been experimenting as well. They're testing various methods of getting fragrances into consumers' hands. Levy highlights Jo Malone's partnership with Uber Eats for Mother's Day candle purchases, and a tie-in with Postmates and the Drake-fronted candle company Better World Fragrance House. She says, "We will continue to see a surge in digital and on-demand beauty and fragrance services delivered same day as well as new and unique partnerships and experiences."
"The fragrance category will continue to be a bright spot in the beauty industry."
The unique experience of COVID-19 caused some people to cherish smell in a way they hadn't previously. A survey published in the Journal of Internal Medicine found that olfactory dysfunction was reported in nearly 86% of mild coronavirus cases. Yankee Candle, subject of ribbing from late-night television show host Jimmy Kimmel for customers complaining its candles lacked fragrance, saw negative reviews spike as COVID-19 spiked.
Firmenich's Vittoria was among those with COVID-19 who temporarily suffered from ansomia. "How terrible were those days when we lost our sense of smell?" he says. A technique called smell training involving sniffing at least four odors twice a day for an extended period has spread due to the pandemic's effect on smell. To that end, The Fragrance Foundation reestablished a relationship with the Monell Center of Smell, a research center devoted to smell and taste. Pamela Dalton, a psychologist at Monell, says taking 15 minutes a day to focus on smell is helping people regain their olfactive functions.
Aiding those who've lost their sense of smell has morphed into a sizable business. Ruth Sutcliffe, a former fragrance developer and founder of The Scent Guru Group, says exercises she had been using in workshops for dementia and disabilities with smell to recall memories has assisted coronavirus victims. After helping a friend suffering from ansomia as a result of the virus, fragrance expert Sue Phillips' phone started ringing off the hook with requests from others. Fragrance ingredient company International Flavors & Fragrances worked on a self-administered smell test with notes from sough-after perfumes, shampoos, candles and laundry detergents. The test was part of clinical coronavirus research.
Whether consumers lost their sense of smell or not, the pandemic altered the fragrances they bought. Classics had a pandemic rebound perhaps to transport people to happier times, says Levy. Throwback favorites with names like Jean Nate, Vanderbilt, Sunflowers and Jovan White Musk appeared on IRI's top-selling list.
Familiar celebrity names were also welcomed into people's homes. "Ariana Grande and other talent-driven celebrities with major social media following have been a major success during pandemic. Boy Smells' candle collaboration with Kacey Musgraves was a big success. Lionel Richie launched a home collection and Kim Kardashian and Kylie added new candles to their collections, just to name a few," says Levy. She mentions gen Z and millennial consumers were especially attracted to star-endorsed scents.
Curious to identify popular perfumes and their ingredients, the British digital marketplace OnBuy.com researched online fragrance encyclopedia Fragrantica to determine bestsellers. It broke down each scent to uncover women prefer powdery scents, and men prefer woody and sweet notes. Powdery scents, per OnBuy.com, have been associated with mood lifting. Citrus, a note the industry is watching, currently appears in half of the most popular female perfumes, placing it as the sixth favorite note overall.
"Now, it is all about fighting disease, comfort and safety—fresh and function. As we get close to people again, it could move to something else," says Mehdi Lisi, VP of global fine fragrance, creation, development and innovation at Firmenich. His anticipates escalated personalization and complex formulas.
Donagh Quigley, founder of The Handmade Soap Company, believes people will upgrade their fragrance merchandise. "This pandemic will pass. Life might be slightly different, but people will still want their homes to smell beautiful," he says. "If anything, people might be more conscious of the quality of the scented products they choose."
The NPD Group's Larissa Jensen, VP and beauty industry advisor, has perhaps the best news for the fragrance category, particularly as launches that were put on hold last year filter into the market. She says, "Sales will be out of control in the second quarter of this year."
KEY TAKEAWAYS
Compared to other beauty categories, the fragrance category performed well last year—and beauty insiders expect it to stay strong.
Fragrance notes that evoke calm like lavender and chamomile; ingredients generating feelings of safety and mood enhancers like tea, lemon and aloe vera could proliferate; and cleaner formulations are expected to dominate going forward.
During the pandemic, classic fragrances, celebrity perfumes and clean-smelling scents gained traction.
A category once thought to be impossible to sell online posted monumental digital sales growth.
Consumers experimented with their fragrance purchases as they shifted to online shopping, and brands experimented with ways to reach them. Better World Fragrance House partnered with Postmates, and Jo Malone linked with Uber Eats.
Fragrance prognosticators envision scent personalization and formula complexity escalating going forward. Consumers could upgrade their fragrance choices as well.