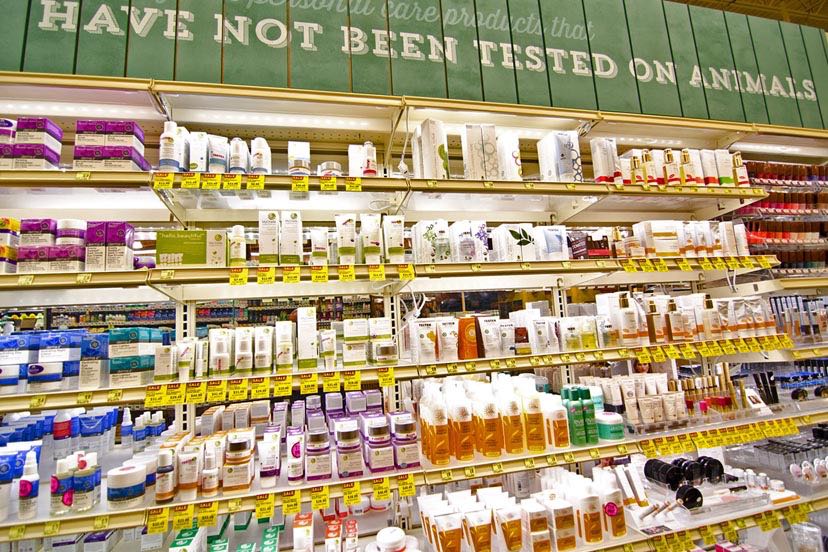 Whole Foods Changes And Stays The Same For Beauty Brands
Small, local vendors stay on Whole Foods' shelves.
Whole Body's Alyssa Vescio has a message for indie beauty entrepreneurs: Whole Foods isn't vacating its commitment to emerging brands.
After the Target veteran joined the natural grocer in June as global executive coordinator, Whole Body, Amazon acquired Whole Foods, and it moved to a centralized purchasing model. The shifts have generated concerns among beauty brand founders that the company won't be as open to stocking small vendors as it has been in the past, but Vescio seeks to allay those concerns by vowing the local component of Whole Foods' beauty assortment isn't disappearing.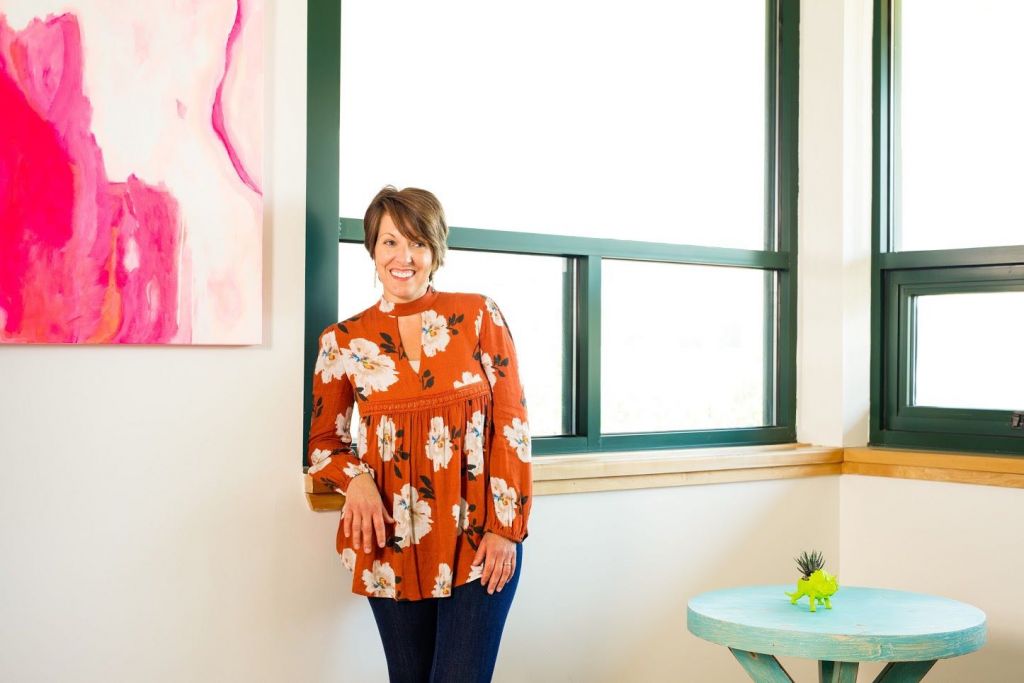 "We are active participants in the communities we do business in, and that means carving out meaningful space in our stores to support local brands, and growing them from local brands to potentially regional and global brands," she says. "If you are a small brand on a local level, you could start today by coming into one of our stores or connecting with our regional team. The entry points haven't changed, and we have folks focused on local brands. The opportunity to have dedicated people connecting with those brands actually gets better. Those people aren't focused on the Tom's [of Maine] of the world, which my team is focused on."
While mainstream adoption of organic food has chipped away at Whole Foods' dominant position in the segment, green beauty remains a strong differentiator for the company in the grocery industry, where the spread of natural personal care hasn't been as extensive. Still, Whole Body has to contend with natural beauty infiltrating retailers such as Target and Sephora, and the ascent of clean beauty boutiques the likes of Follain, Credo, The Detox Market, Aillea and CAP Beauty that are cultivating beauty shoppers prone to purchasing groceries at Whole Foods.
Vescio suggests Whole Body will remain compelling to natural beauty customers despite increased competition by upholding its guiding principles, including the Premium Body Care Standard rendering 400-plus ingredients unacceptable. "Whole Foods is a grocery store by its nature, but it's also a lifestyle for most of our customers," she says. "They come to Whole Foods because they connect with our mission, and they want to make choices based on their values. We have an opportunity to make sure our customers are aware of our incredible breadth of assortment, and that we have done the work to carry the safest products available."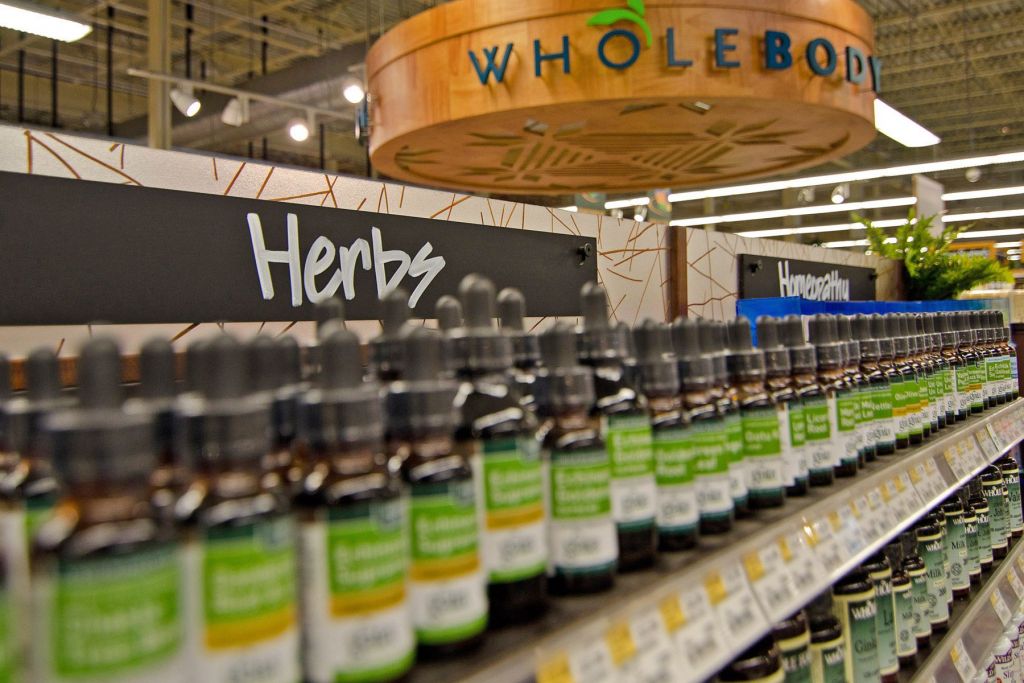 Whole Body has been attempting to reach Whole Foods shoppers outside the Whole Body departments. Vescio notes it's planting personal care products in checkout lanes and impulse areas, and partnering with brands on trial sizes that can be sprinkled into highly-trafficked areas. In addition, it's pairing items with other pertinent merchandise – Vescio mentions coupling protein powders with smoothies – to give those items exposure to customers who might be interested in them. "People are thinking about wellness and beauty holistically," she says. "How can we make that connection really clear?"
Within Whole Body, Vescio points to aromatherapy, bulk bath and body care, and color cosmetics as budding categories. Whole Foods recently launched its own line of essential oils that she describes as being successful out of the gate. On the color cosmetics end of the beauty business, Vescio singles out Antonym Cosmetics and Au Naturale Cosmetics as moving the needle for makeup customers at Whole Foods. When it comes to bulk bath and body care, customers are intrigued by cutting their soaps and bath bombs.
"The bulk category has been incredible for us. It's a place where we can have a lot of fun and connect at the local level," says Vescio. "You will see locally relevant brands in that bulk body care space."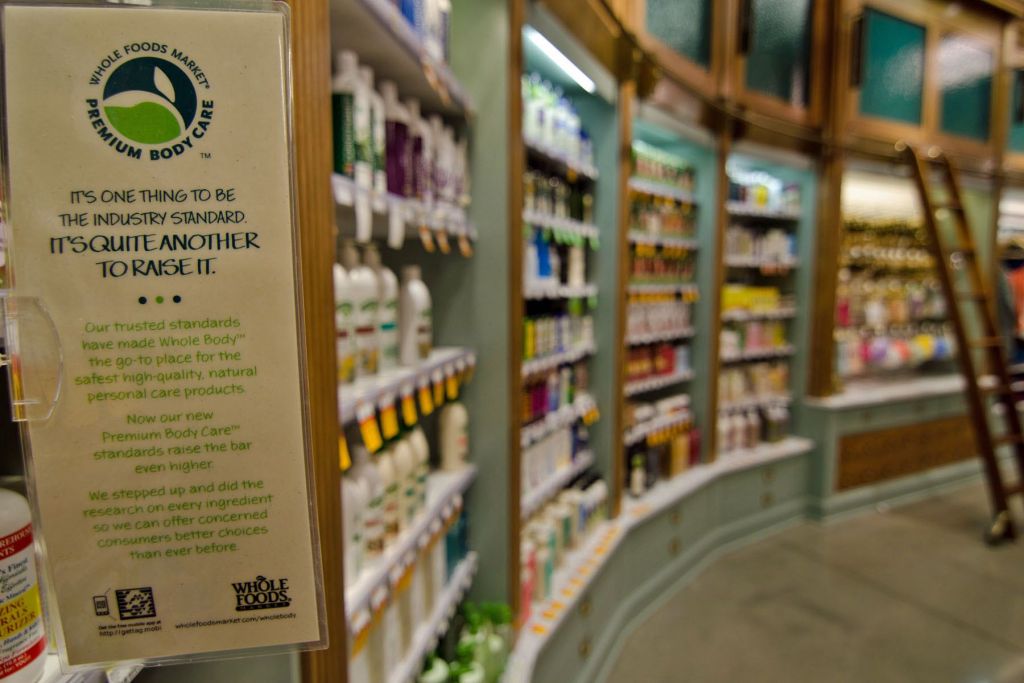 Since Amazon's purchase of Whole Foods, speculation has mounted about the future of pricing at the natural grocer. While some prices dropped as much as 43% on Amazon's first day as parent company of Whole Foods, subsequent reports found that prices haven't declined substantially. At Whole Body, Vescio emphasizes it's important for the merchandise mix to feature a range of prices. "We know that customers in general are looking for the right value proposition. How they define that is a personal choice, but we want to make sure the value we deliver to customers is spot on," she says.
Whether it's offering value or bringing in small brands, Vescio asserts Whole Body can win by buttressing the model that made it a leading natural beauty resource. "We are strong today at making sure our experience stands out, educating our team members, having a value proposition that's right and carrying exciting things that you can only find at Whole Foods," she says. "We are continuing to stand tall behind our strengths in the marketplace."