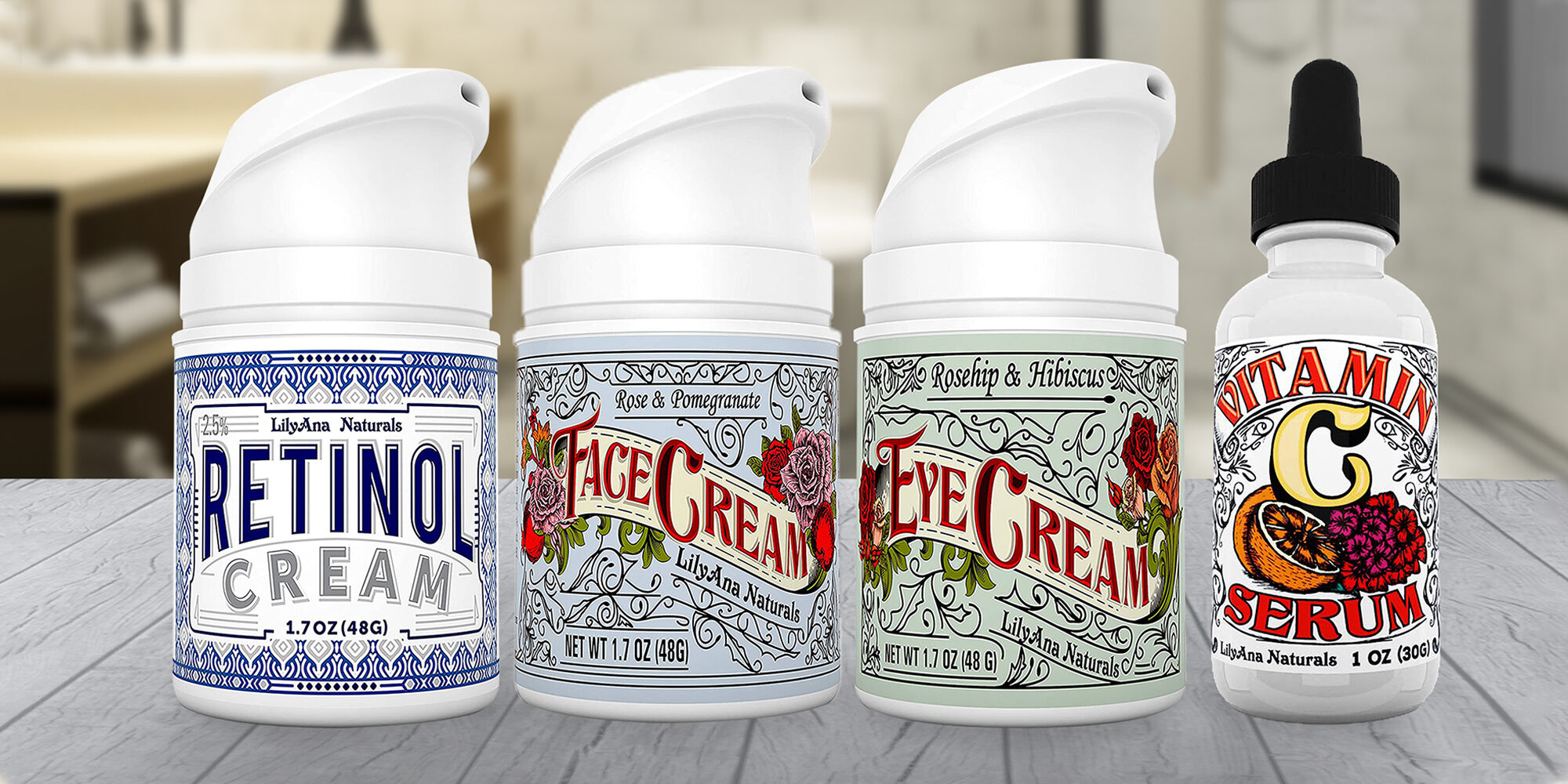 Why Amazon Is The Next Big Breeding Ground For Beauty M&A
On Wednesday, Unybrands, an outfit billing itself as a serial acquirer of Fulfillment By Amazon, e-commerce and direct-to-consumer stores, announced a $25 million round of funding involving investors the likes of Airbnb co-founder Nathan Blecharczyk, Public Goods backer Day One Ventures and WeWork co-founder Adam Neumann's family office 166 2nd Financial Services.
The money Unybrands raised is paltry compared to its rivals in the feverish field of Amazon FBA rollup operations. The week before Unybrands publicized its round, Branded revealed it had amassed $150 million from firms including Target Global, Declaration Partners and Tiger Global. Since its start last year, Branded divulges it's assembled a stable of 20 brands generating $150 million in gross revenues. Among other Amazon acquisition engines that have raised hefty sums are SellerX ($118 million in total funding), Heyday ($175 million), Perch ($134 million) and Boosted Commerce ($87 million).
Thrasio is the heavyweight in the Amazon brand aggregator bout. Established in 2018 by entrepreneurs Carlos Cashman and Josh Silberstein, it's pulled in a whopping $1.6 billion. The company that proclaims it's the fastest ever to achieve profitable unicorn status has spent around $400 million buying online businesses and propelled in excess of $500 million in sales last year. It was doubling revenues roughly every 73 days. This year, Thrasio secured $750 million at a valuation speculated to be between $3 billion and $4 billion.
Although the garages of their executives may be filled with new Teslas, in a hypercompetitive environment chasing Amazon brands that aren't usually venture capital-backed buttoned-up types, aggregators sometimes exhibit the bluster of used-car salesmen. They're aggressively soliciting Amazon sellers with pledges to dole out cash swiftly. Branded promises to deliver businesses a customized valuation in two days, finish due diligence within two to four weeks and, then, speedily hasten an exit and profit-share arrangement in as little as two days. "Joining Branded is a close to pain-free as possible in the Amazon world," its website vows.
Behind the dealership-style assertiveness is increasingly people with pedigrees typical of the upper echelons of finance companies. Unybrands co-founder and CEO Ulrich Kratz was previously a managing director at Goldman Sachs and Barclays Investment Bank. Branded's leadership team has former executives from SoftBank, Goldman Sachs, Lazada, Amazon and Alibaba. Leaders of the Amazon brand flotillas have ambitious goals, and they'll undoubtedly be purchasing scores of beauty and personal care businesses to help realize them.
"We want to be a multibillion-dollar company," Pierre Poignant, CEO and co-founder of Branded, recently told Bloomberg, which estimates 40 aggregators have launched in the last several years. At Thrasio, Ken Kubec, VP of acquisitions, says, "What we are focused on building is the next-generation CPG company. The old-line CPG companies—the Procter & Gambles and Unilevers of the world— their competitive advantages were vertical manufacturing and distribution, getting prime shelf space in brick-and-mortar stores and running big advertising campaigns. In the digital landscape, advantages come with supply chain flexibility and, because the search bar is the new shelf, it's about optimizing search results and being where eyeballs are."
The Amazon FBA aggregators aren't beauty-specific, but there's plenty of activity specifically in the Amazon beauty realm. Pharmapacks, one of the largest marketplace sellers in North America, has been cutting checks for hundreds of thousands of dollars each to nab equity stakes in emerging beauty and wellness brands it views as having Amazon potential. It has the capital to bankroll quite a number. In September last year, Pharmapacks revealed it had garnered $40 million in bridge round financing. The bridge round followed $150 million of growth financing it disclosed in July. Crunchbase pegs the overall funds it's raised at $472.5 million. Pharmapacks' revenues exceeded $250 million in 2019.
While the nature of the transactions ranges, examples of brands Pharmapacks has invested in are pregnancy care supplement brand Premama, tattoo aftercare brand Stories & Ink, natural and organic skincare brand Farmstead Apothecary, hair accessories brand Pulleez and wipes brand Recess. For the brands, Pharmapacks' Amazon prowess is a key draw. With the assistance of the company, Premama founder and CEO Dan Aziz says, "We won't have any agency fees. They have a full creative team that handles the design for our Amazon store. They do sampling programs at no cost to us, and they have a relationship team to handle customer inquiries. They invested in a lot of resources and cash in us in exchange for equity."

Jackie Stauffer, founder of Recess, is betting the major brands of tomorrow are appearing on Amazon today. She compares the platform, where about half of Internet users in the United States begin online searches, to Instagram and Facebook a few years ago. "When we were trying to raise money before we launched, the conversation around Amazon was not really that accepted in the VC community. There was a lot of push for Facebook ads. I was like, 'I've been in marketing for 13 years, and I'm already seeing it break.' I was like, 'This is going to fall apart,'" says Stauffer. She held marketing positions at Equinox, Food52 and Estée Lauder prior to introducing Recess in 2018. Stauffer continues, "Why are we going to pay 3X to get a customer on Instagram when we can get the same customer on Amazon for a third of the price? Profit is what makes the business."
In the proliferating arena of incubators, Gloss Ventures, a nascent company that's teamed up with influencer Sarah Cheung on the brand Sacheu Beauty, is distinguishing its approach by leveraging Amazon in its brands' distribution mix. Gloss Ventures co-founder William McMacken, who is co-founder of Active Wow and CEO of Vitamin Bounty, two brands that have excelled on Amazon, says, "I built an eight-figure brand directly on Amazon with little-to-no retail exposure and DTC exposure. We see it as a huge opportunity, and other incubators are not doing that."
RDM Partners, an acquirer of micro-cap e-commerce businesses, scooped up LilyAna Naturals, a skincare brand synonymous with retinol and vitamin C on Amazon, last year. Also last year, Fortress Brand, a specialist in handling the Amazon presences of beauty brands the likes of Indie Lee, Grown Alchemist, RMS Beauty, Algenist, Biossance and Beekman 1802, partnered with private equity firm Trivest. This year, an affiliate of Monogram Capital Partners, a private equity firm backing consumer and retail brands, acquired InstaNatural, a skincare brand that's sold millions of serums via Amazon.
E-commerce data house Marketplace Pulse approximates that around $1 billion in fresh capital was committed to acquiring Amazon brands last year. In the first quarter this year, Bloomberg determines $1.4 billion in debt and funding has been obtained by Amazon brand aggregators. The aggregators have lots of places to unload their capital. In the past year, per Marketplace Pulse's tally, 190,000 new sellers joined Amazon's marketplace in the U.S. There are 2.2 million active sellers on Amazon globally.
"What we are focused on building is the next-generation CPG company."
"The marketplace is not saturated because new sellers are finding opportunities to grow," writes Marketplace Pulse founder Juozas "Joe" Kaziukėnas in an analysis of marketplace dynamics in 2020, a year in which Amazon marketplace brands sold $300 billion worth of goods. In 2019, Marketplace Pulse research finds more than 15,000 sellers in the U.S. surpassed $1 million in sales.
There's a budding universe of companies willing to lend a hand to sellers at various stages. As journalist Michael Waters chronicles in Modern Retail, companies such as AccrueMe are popping up to inject wannabe sellers with setup funds for profit shares of 5% to 25%. Once a seller wants to exit, the broker pool hoping facilitate that exit has enlarged. Founded in 2012, Empire Flippers was early to the Amazon game, but brokers like The FBA Broker and Quiet Light Brokerage have jumped in. Mark Daoust, founder of Quiet Light Brokerage, informed Bloomberg that the firm closed 70 transactions at a combined value of $110 million in 2020, up 40% from 2019. This year, it anticipates 100-plus transactions.
With money pouring in, e-commerce brand buyers have definitely changed. When Coran Woodmass started The FBA Broker five years ago, he says, "There was very much a certain type of buyer just looking at e-commerce. What we are seeing now particularly in the beauty space is buyers and investors that have traditional DTC or retail brands looking to Amazon as a legitimate sales channel."
Greg Elfrink, direct of marketing for Empire Flippers, describes the Amazon M&A market as a "great seller's market." In an email, he says, "You have many first-time investors buying a digital asset (online business) specifically because it is Amazon FBA, and they may never had bought one if they didn't have that Amazon trust factor. In addition to first-time investors, you have serious players raising in some cases hundreds of millions of dollars to acquire small 'mom and pop' FBA businesses." Bloomberg's Spencer Soper conjures up Wall Street and Silicon Valley titans forking over billions for jock itch remedies and tea kettles.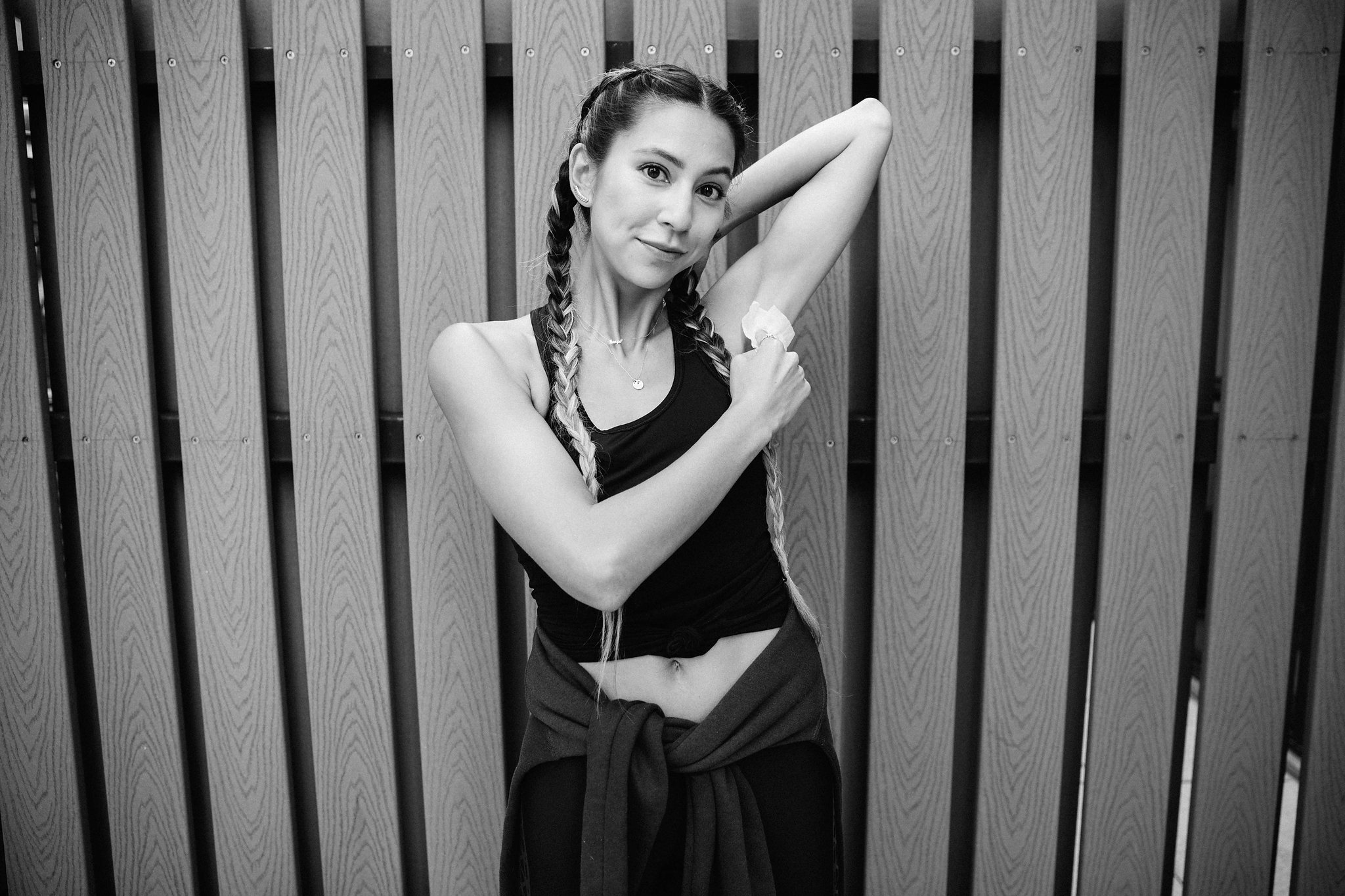 Kubec says entrepreneurs are inclined to sell their Amazon businesses once they conclude they've taken them as far as they can go with their available funds. Giving a hypothetical, he elaborates, "If you have a business doing $1 million to $2 million or $3 million in revenue and $200,000 or $250,000 in EBITDA and, if you are growing, your average cost of goods could be 20%. So, you are selling through $200,000 worth of inventory annually. If you want to grow 100%, which is very feasible in the Amazon ecosystem, and you are forecasting $2 million after doing $1 million a year, you need to come up with $400,000 in inventory."
As beauty retailers' historic trepidation about brands sold on Amazon ebbs, Amazon beauty brands' attractiveness to investors mounts. "Amazon is proof of concept, and they can distribute outside of Amazon," says Woodmass. "International distribution can be big with these brands. That is still in its infancy, though. The thing I love about Amazon brands is that you can get cash flow quickly, and they can live outside of Amazon." He adds that the beauty category's gross margins of 60% to 80% are appealing to brand buyers. Gross margins in non-beauty categories generally are between 25% and 40%.
In the U.S., the e-tail prospects beyond Amazon remain small compared to the enormous e-commerce platform. To illustrate, Target's e-commerce sales for the first nine months of 2020 were nearly $10.4 billion. Gauging by last year's sales, Amazon can make that much in a little over a week. However, beauty brands bred on Amazon are attempting to entice non-Amazon customers. LilyAna Naturals premiered online at Walmart in the fourth quarter of last year.
McMacken believes traditional retailers have woken up to the power of Amazon brands. He explains a massive retailer like Walmart doesn't shift its store merchandise regularly. It's derisking its merchandise choices if it opts for a brand that has rave reviews on Amazon. "A buyer at a retail store doesn't want to pick a brand that falls flat," says McMacken. "[Good reviews are] a clear signal to any retail buyer that a product is going to be successful."
"The marketplace is not saturated because new sellers are finding opportunities to grow."
Elfrink throws cold water on the notion that Amazon beauty brands are especially hot commodities in Amazon investor circles. "The end niche doesn't really matter as much as people think it does," he says. "So, you can have an Amazon FBA business say in the home security niche or apparel niche and be getting similar kind of valuations as those in the personal care and beauty categories. Niche selection does matter when doing product research, but, as far as a buyer is concerned, they're often more interested in what the business is currently taking home rather than the actual niche it is operating in. After all, they're looking for a leveraged investment they can own."
Thrasio tends to buy home, sports, auto, health and pet brands, but Kubec emphasizes it's really "category agnostic." "We are looking at attractive everyday stable demand," he says. "The beauty of Amazon is the social proof, and it takes the decision process out of the buyers' hands and makes it for them via the reviews. What we really focus on is 'R' cubed: reviews, rating and ranking." He expounds, "Does your review quantity put you in the top five to 10 within your respective category? Do you have a high product quality rating in the star system of Amazon? We look for brands that have 4.5 stars and above."
Elfrink shares the average sales multiple for an Amazon FBA business is 26X. The multiple is calculated on a monthly basis rather than the annual basis typical of beauty M&A not related to Amazon. On an annual basis, Soper reports aggregators are paying three to four times a seller's annual profit. "A beauty brand making say $10,000 average net profit over a 12-month period could sell for around $260,000," details Elfrink, adding the caveat, "If you have a quality Amazon FBA business, then your multiple ranges really can sit closer to 35 to 43X." Empire Flippers sold 273 businesses in 2019 at an average price of nearly $185,000, up from 198 businesses in 2017 at an average price of almost $91,200.
In a Medium post last year, Jake Barnett, ex-head of business development at Boosted Commerce, an aggregator with the beauty and personal care brands Purethentic Natural, Bloom Krans and Simplified Skin in its collection, spells out three deal structures for FBA business exits: cash, seller financing and earnout. With an earnout, he details, "The buyer agrees to share some percentage of future revenues or profits with the seller." Amid the uncertainty of the pandemic in 2020, Woodmass says, "We saw a lot of offers that were taking the most minimum amount of cash possible. A typical deal might be 70% to 90% cash at close, and some deals we were seeing during COVID were 20% to 30% cash at close. That was during the March-April period."
Matthew Beer, founder and CEO of Fortress Brand, says the idea of single-event risk persists as the largest hurdle for investors assessing Amazon-dependent businesses. "Amazon could turn you off tomorrow," he says. "I don't see that fear as much anymore because there's a lot more transparency from Amazon."
Still, Joseph Zigelboum, founder of Brooklyn Botany, a skincare, body care and haircare brand on Amazon that was acquired by Lev Brands, points out investing in brands restricted to Amazon remains limited to investors with a fairly high tolerance for risk. He says, "When it comes to valuation, brands can easily be evaluated at 3X more for the mere fact that they have their own website and sell on some other platforms as well."
Nestled in the portfolios of aggregators, Amazon brands commonly guided in the past by amateurs are refined by professionals that have experts dutifully caretaking different elements of the Amazon brands' architecture. Post-acquisition, Kubec says Thrasio grows brands' annualized profits by almost 175%. "We optimize every facet of the business," he states. As of last year, Thrasio had 350 employees working on its brands. In the Modern Retail article, concern is expressed that the optimization performed by aggregators is leading to Amazon seller sameness. "They're all just copying each other in this SEO circle jerk," blasts Kiri Masters, founder of Amazon seller agency Bobsled Marketing, in the piece. Apparently, the "blanding" critique that trailed venture capital money flooding into DTC brands is extending to Amazon brands as the money heads in their direction.
Certainly, the aggregators are interested in looking polished for the public markets. Last year, Anker, a Chinese electronics brand founded in 2011 by ex-Google engineer Steven Yang, went public on the Shenzhen Stock Exchange in a first for an Amazon-native property and doubled in value on its debut to $8 billion. The IPO bolsters aggregators' optimism that their acquisitions will pay off handsomely.
Meanwhile, what they do could get more expensive. With the race for Amazon brands heating up, Marketplace Pulse predicts the multiples paid for FBA sellers will swell and that aggregators will burrow into niches. And the capital hoards rushing to Amazon could push up advertising prices. Last year, they stayed steady at the average cost per click of 85 cents, according to Marketplace Pulse.
Kubec says, "I think competition will continue to rise, but the players that have the scale, the capital and the know-how to spend on advertising as bids starts to rise over time, just like they have done in every market that has taken share of wallet, are the ones that are going to win over time."
KEY TAKEAWAYS
Last year, $1 billion of fresh capital was committed to acquiring Amazon brands, according to Marketplace Pulse. In the first quarter of this year, Bloomberg estimates Amazon brand aggregators have amassed $1.4 billion in debt and funding.
Over the last few years, Bloomberg figures around 40 Amazon brand aggregators have launched. Among those that have raised hefty sums of money include Thrasio, Boosted Commerce, SellerX, Heyday and Perch.
Amazon brand aggregators aren't the only players in Amazon brand M&A. Pharmapacks, one of the largest marketplace sellers in North America, has been investing in beauty and wellness brands, including Recess, Pulleez, Farmstead Apothecary, Stories & Ink and Premama.
Greg Elfrink, direct of marketing for Empire Flippers, says the average sales multiple for an Amazon FBA business is 26X. The multiple is calculated on a monthly basis rather than the annual basis typical of beauty M&A not related to Amazon. On an annual basis, Bloomberg reports aggregators are paying three to four times a seller's annual profit.
The attractiveness of Amazon brands to investors mounts when they have a presence outside of Amazon. Increasingly, brands bred on Amazon are attempting to spread their wings beyond the giant e-tailer.
Last year, Chinese electronics player Anker became the first Amazon-native brand to go public. Its IPO provides a model for future exits of Amazon brand aggregators and others in the Amazon brand M&A environment.
Amazon watchers predict the fierce competition for Amazon brand acquisitions will cause multiples to rise.