Why Atlanta Is Emerging As A Hotbed For Beauty Entrepreneurs
New York native Alicia Scott wanted to move to a city that would give her a fair shot at entrepreneurship as a Black woman with hopes of breaking into the beauty industry. As with many things in the digital age, Scott's hunt for a new home and business hub kicked off with a Google search. One of the top results named Atlanta as the No. 1 city for Black women looking to start businesses.
Within three months of the online search about eight years ago, Scott left her Manhattan fashion public relations job behind and headed down south. While working in human resources to maintain a stable income, Scott began developing the brand that would eventually become Range Beauty fueled by her desire for a diverse selection of foundation shades that wouldn't irritate her eczema and acne-prone skin.
Now available at Target, the 4-year-old Range Beauty is among several large and small beauty companies in the Atlanta area such as Astral Brands, Shedavi, Walker & Co., Clove + Hallow, Larkly, Glosshood, London Grant Co., AveSeena, Non Gender Specific, Skin Glass, Anisa International, The Glamatory, Koils by Nature, Apple Rose Beauty, The Doux and Spraise that are shaking up the beauty scene well beyond the ATL. The beauty boom comes as Georgia is at the epicenter of national politics. In January this year, the state's voters sent Raphael Warnock and Jon Ossoff to the United States Senate, tipping the balance in the legislative body to Democrats. A few months later, Georgia passed a law to restrict voting access, a feat for Republicans that they're attempting to replicate in state after state.
Georgia's mounting electoral power is due, at least in part, to an increase in its Black population. Writing in Quartz, Dan Kopf points out that, from 1990 to 2019, it almost doubled from 1.8 million to 3.5 million. At 2.2 million, the Black population in Atlanta is the second-biggest in the U.S., trailing New York City, home to 3.8 million Black residents in 2019. In Kopf's piece, Brookings Institution fellow Andre Perry explains Atlanta's relatively low cost of living, deep African-American roots and healthy job market have been huge draws. In 2018, demographers cited in an Atlantic article described Atlanta as at the heart of the "reverse Great Migration."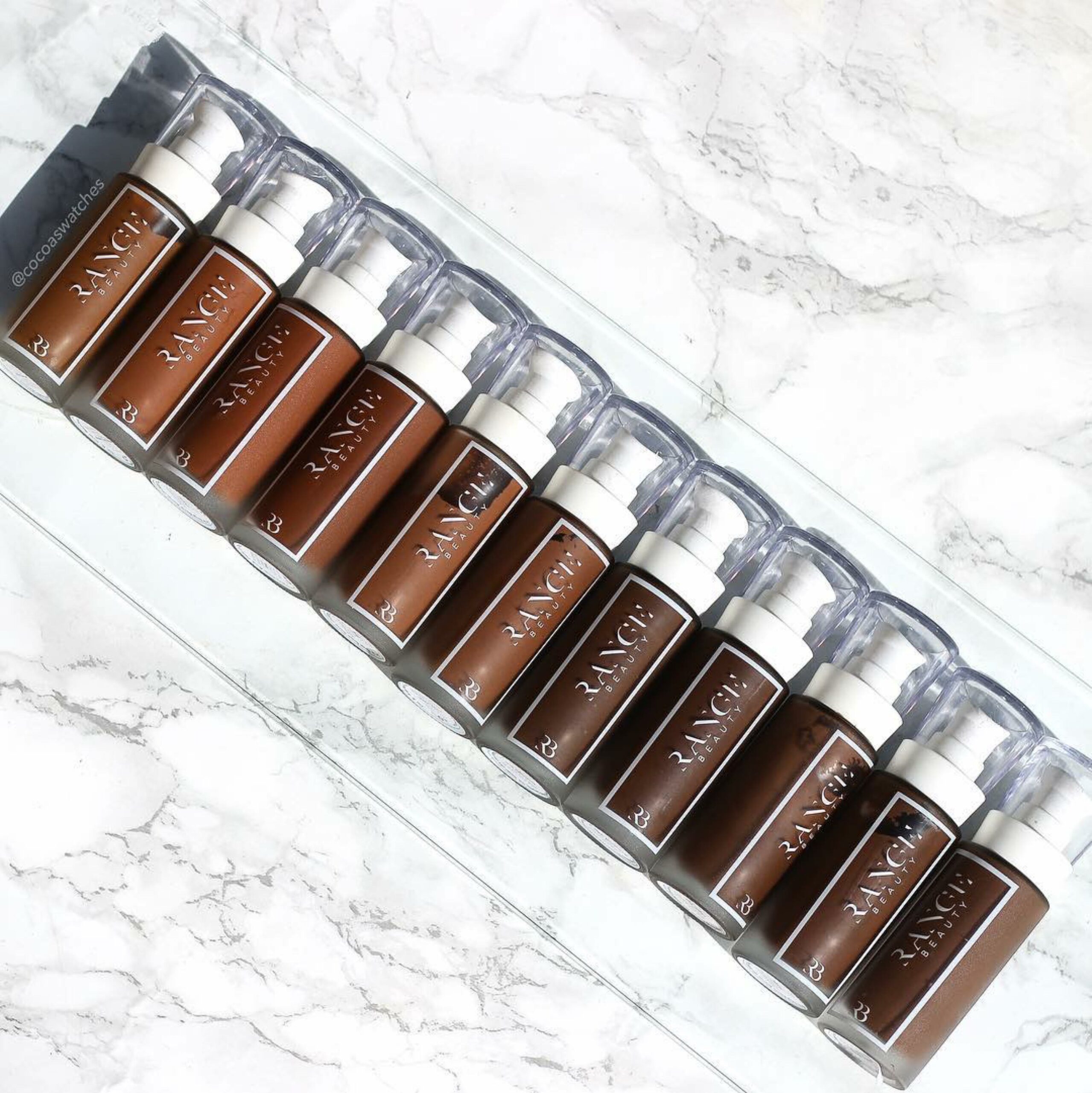 Within the past five years, startups have launched from local apartments and established companies have relocated to Atlanta, often with the goal of tapping into the diversity and thriving business environment in the city. Beauty brand founders in Atlanta believe that, despite beauty manufacturing and supply still being situated primarily on the West Coast and in the Northeast, the city is primed to become a major player within the beauty industry as it has become in technology, film, television and other sectors.
Tristan Walker, founder and CEO of the grooming brand Bevel and its parent company Walker & Co., which was acquired by Procter & Gamble in 2018, decamped from Silicon Valley to Atlanta three years ago. "I wanted to move my company closer to our consumers, our community," Walker tells Beauty Independent via email. "I feel a sense of growth in every industry here. I feel that in technology, our industry [health and beauty], media and entertainment…Atlanta is flanked by about 17 Fortune 500 companies, so in a lot of ways [it] reminds me of a more diverse 2008 Silicon Valley. It is an incredible time to be here."
Like a mini Silicon Valley, Atlanta's been a breeding ground for funders chasing the next big idea—and has yielded several unicorns or companies surpassing the $1 billion valuation mark, including Rubicon, SalesLoft, Greenlight, Bakkt and Calendly. According to company data firm Crunchbase, venture capital pouring into Atlanta businesses reached an all-time high in 2020 of almost $2 billion involved in 188 deals. By comparison, financial database company PitchBook pegs the Bay Area's 2020 venture capital haul at $61.5 billion, but identifies Atlanta as a hotspot luring VC funding outside of the Bay Area.
"I feel a sense of growth in every industry here."
Scott is amongst the group to attract investors. Subsequent to Range Beauty crossing a six-figure sales total last year, the brand secured $200,000 from Fearless Fund earlier this year. Headquartered in Atlanta and guided by Arian Simone, Fearless Fund pronounces its mission is "to address the gap that exists in venture capital funding for WOC-led businesses and to finally push the needle on the abysmal statistics that drive the current narrative for WOC-led businesses today."
Analysis by the organization DigitalUndivided's Project Diane initiative has revealed that Black and Latinx women founders receive less than 1% of venture capital investment—and their share of venture capital investment has been diminishing. It finds that the top three states for companies by Latinx and Black women founders are New York, California and Georgia. The 2020 ProjectDiane report reads, "Atlanta and other cities around the country are emerging hubs for Black and Latinx women entrepreneurs."
The investment from Fearless Fund was an important milestone for Range Beauty. Scott says, "To have it given to me from a group of Black women who believe in me and what I'm doing, [who] have watched my journey from the beginning and, finally, were like, 'You're in a good spot, and we want to help you be in a better spot,' I would say that's been my best achievement so far."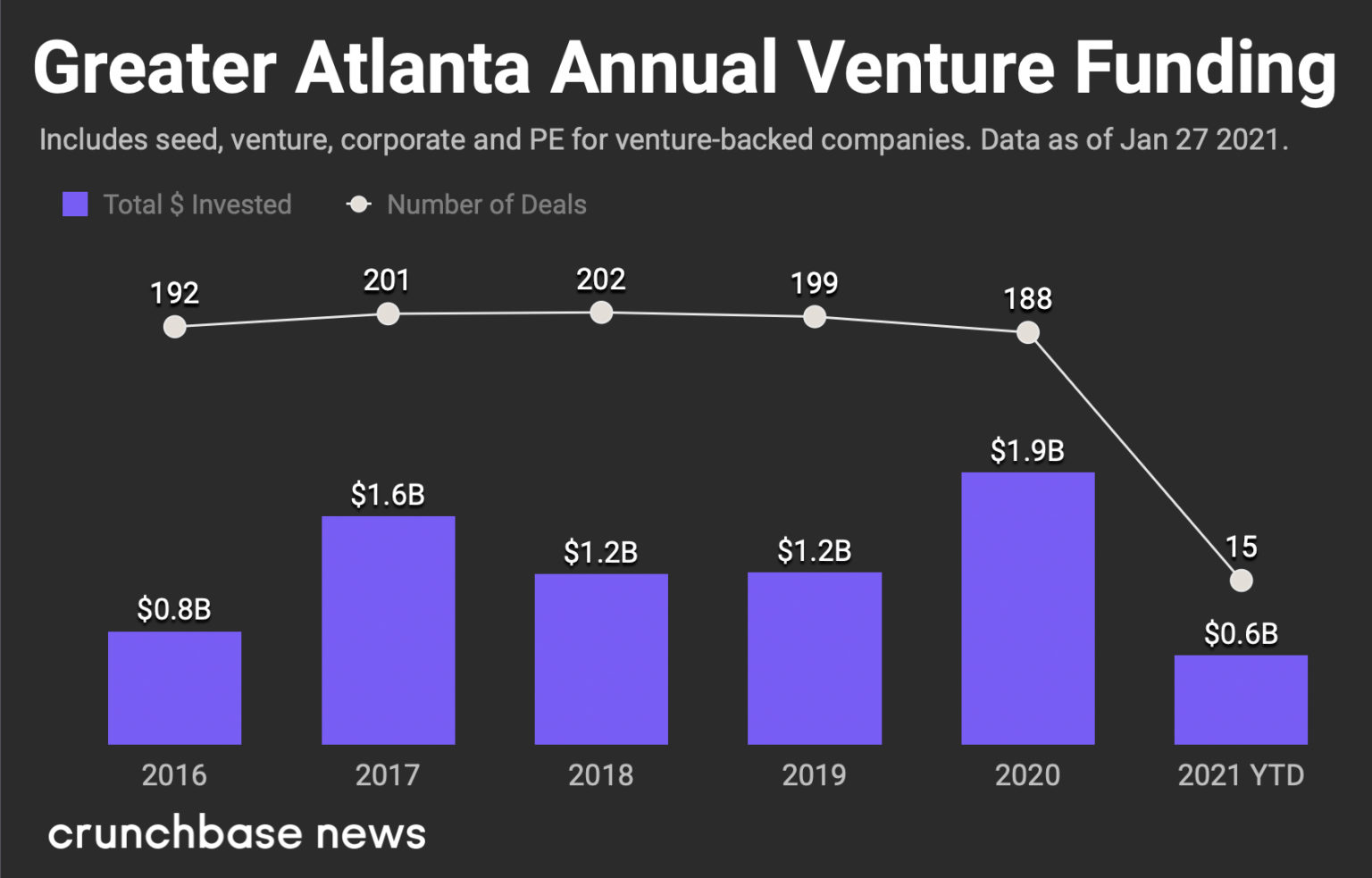 Scott also credits the camaraderie of the founder community in Atlanta as a significant contributor to Range Beauty's success. "The community here is not comparable to what it is in New York. Not even trying to be cheesy, but it's a sisterhood of founders," she says. "It's just been so uplifting. I know that everything I have is because I made the choice to move here."
Scott is not the only person to relocate from New York to Atlanta with dreams of building an inclusive beauty brand. When Sienna Brown decided to launch her company Glosshood with its signature product the Holyyy Gloss Balm Hybrid in 2019, she quit her celebrity event planning position in New York and returned to the south. She produced music videos to earn money as she worked to perfect Glosshood.
"I was just like, 'I want to do this for myself,' so everything I have needs to go into it," she says. Holyyy Gloss Balm Hybrid sold out in 10 days upon its official debut in 2020 and has caught the attention of The Cut, actress Karrueche Tran and celebrity aesthetician Shani Darden. The product was recently picked up by Thirteen Lune, an e-commerce platform carrying beauty brands helmed by Black and brown entrepreneurs.
"Atlanta and other cities around the country are emerging hubs for Black and Latinx women entrepreneurs."
Tiffany Staten, founder of London Grant Co., a body care brand that entered Nordstrom with its Body Soufflé, Body Custard, Sheer Glow and Body Polish in February, wasn't planning to launch a beauty company when she and her husband moved to Atlanta from North Carolina in 2011. She was unaware of the network of founders in the beauty and adjacent industries in the city before she moved, but, like Scott, she's been impressed by the community of diverse founders who were selling everything from beauty products to fragrances and home goods. However, she hasn't been as impressed by the funding opportunities and tax benefits for small businesses in Atlanta.
"I just don't think that that's here," says Staten. "You have a lot of Black business owners wanting to start companies here in Atlanta, but I don't know that there's the access to funding and the banking infrastructure that's needed to support that from a state perspective." Staten has been constantly applying for grants, and she's won $20,000 from Shea Moisture and Brown Girl Jane, and $10,000 from Informa.
The lack of sizable beauty manufacturers has been an issue, too. "I personally don't know of a lot of beauty manufacturing centers here in Atlanta," says Staten. "That adds an extra cost and an extra step into production. The ones that we've tried to work with [in Atlanta] just don't really scale the way we need them to."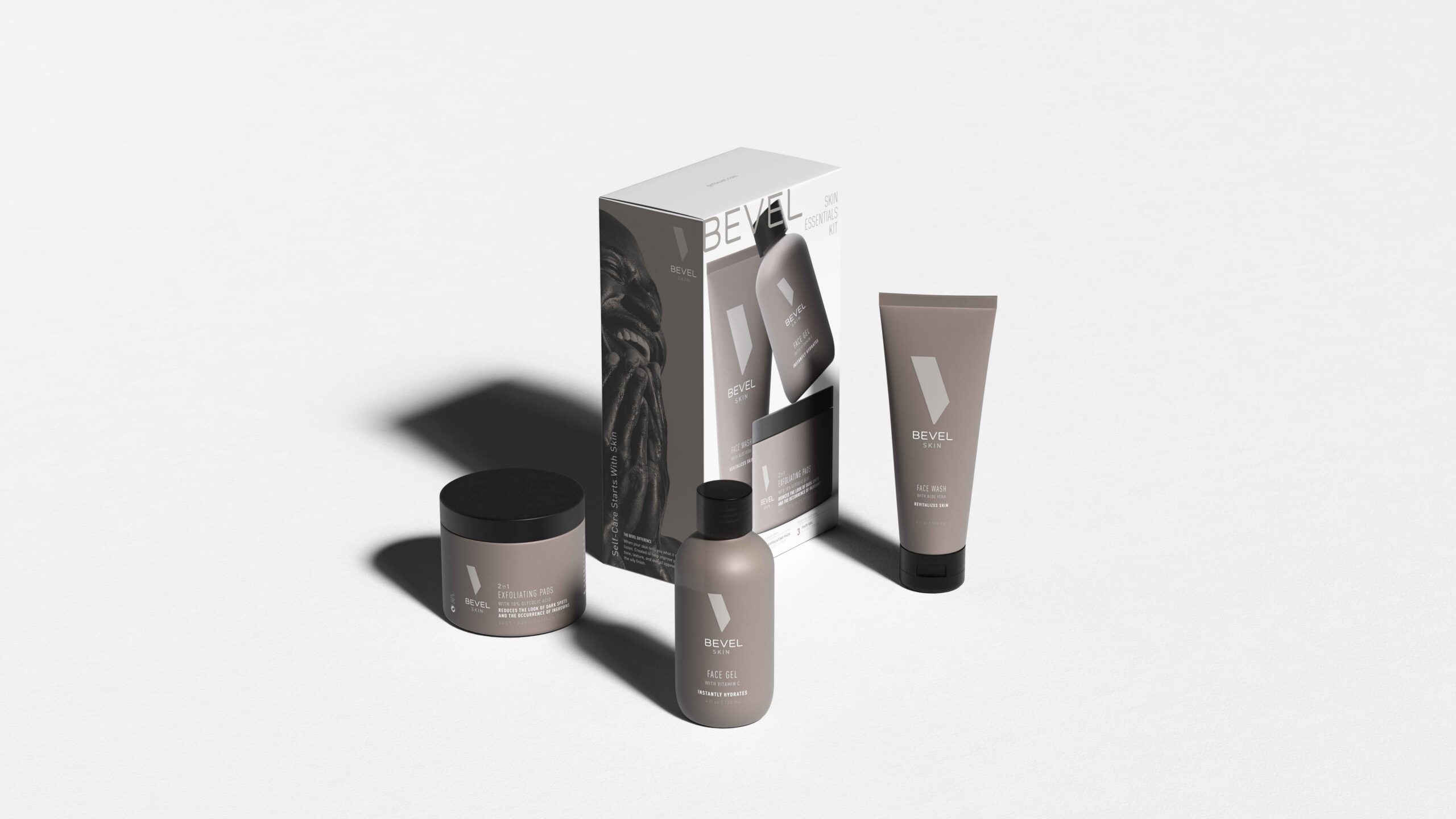 Sarah Biggers-Stewart, founder of the clean makeup brands Clove + Hallow and Clover by Clove + Hallow, agrees, noting the suburbs around Atlanta could be affordable for manufacturers seeking to gain clients from the city's burgeoning beauty complex. She adds that Atlanta could use more sales, retail and design agencies as well. In a way, though, the dearth of available resources ensured Biggers-Stewart's business wasn't confined to a particular box. "I kind of had blinders on," she says. "There wasn't a scene here locally to pay attention to or to muddy my vision with."
A graduate of Georgia Tech, Biggers-Stewart turned down a job with a software company to become a freelance makeup artist upon graduation. As she set out to pursue her dream, she confronted a health scare—she suffered from memory loss, vertigo, panic attacks and depression—that inspired her to release a line of clean makeup. "Close to 70% of my clientele were women of color, specifically women who had deeper skin," she says. "That played a huge role in the products I rolled out."
Similar to Biggers-Stewart, makeup artist Noor grew up in Atlanta after arriving in the city from Pakistan as a child. Frustrated by the unattainable beauty images she saw online, she launched the face oil Skin Glass in 2018, and it has since consistently sold out thanks to the credibility and wide-ranging network she's cultivated both online and in-person throughout her years as a makeup artist. She appreciates Atlanta for what it offers her business, and what it offers her when she takes a break from toiling on it. This, along with the growing business economy, is what inspires her, and other women of color founders, to remain in the city. Noor says, "I feel like, for my business, I don't really need to be in New York or LA."
KEY TAKEAWAYS
Atlanta's beauty scene is brimming with companies big and small, including Range Beauty, Astral Brands, Shedavi, Walker & Co., Clove + Hallow, Larkly, Glosshood, London Grant Co., Skin Glass and Spraise.
The Black population in Atlanta is second in size only to New York City's Black population in the United States. Between 1990 and 2019, the Black population of Georgia nearly doubled. The state and, in particular, Atlanta have been at the epicenter of what's been described as the "reverse Great Migration."
The relatively low cost of living, vibrant African-American community and available jobs are major draws for Atlanta.
Tristan Walker, founder and CEO of Walker & Co. Brands, parent company of grooming brand Bevel, relocated his business and family from Silicon Valley to Atlanta to be closer to his consumers and community.
Last year, venture capital pouring into Atlanta hit an all-time high, according to Crunchbase, which estimated it at nearly $2 billion involved in 188 deals.
Beauty entrepreneurs in Atlanta appreciate the city's large, close-knit network of brand founders.
Still, beauty entrepreneurs wish there were more funding opportunities, tax benefits for small businesses, beauty manufacturers, and retail, design and sales agencies available in the city.