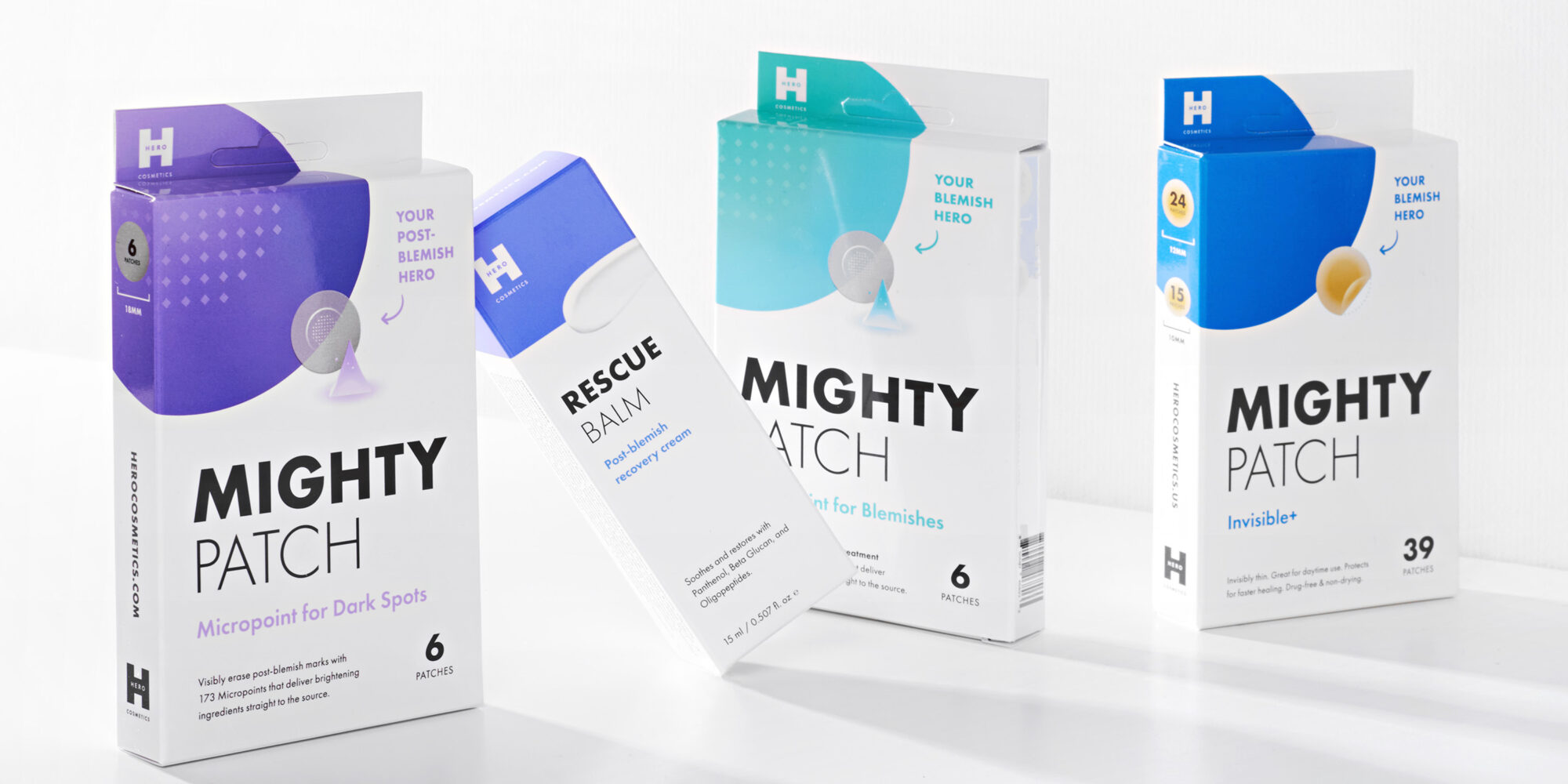 Why Indie Beauty Brands Are Hopping On Amazon Earlier And Earlier
"Will Amazon be the next Sephora?" asks Ju Rhyu, co-founder and CEO of Hero Cosmetics, which launched its Mighty Patch acne stickers on Amazon with the brand's 2017 debut.
On the face of it, the question seems almost ridiculous. Sephora is a brick-and-mortar prestige beauty magnet where discovery, emotion and curation play big roles. Amazon is a convenient online portal where price, speed and breadth are of the essence. But dig deeper and the comparison between Sephora and Amazon makes sense.
In the late 1990s, Sephora had trouble attracting legacy beauty companies like Estée Lauder, and its open-sell format was viewed as harmful for branding and customer service. Today, Amazon has trouble attracting legacy beauty companies like Estée Lauder, and its search-driven format is viewed as harmful for branding and customer service. After starting with emerging brands, Sephora gained enough power to lure legacy beauty companies that formerly rejected it. Amazon may not have yet convinced Lauder that it's worthwhile, but it's convincing indie beauty brands that in past years would have avoided it to sign on.
"A lot of times the brands that have embraced neglected or lower priority channels earlier on were the ones that really had great outcomes," says Rhyu. "For a while, brands didn't want to sell on Amazon, but now indie brands are selling there, and it will become a great platform for indie beauty brands who could have great outcomes. That's a thesis that some people have. Whether it's right or wrong, time will tell. I hope we are on the right side of that."
For indie beauty brands, the distribution path today increasingly involves entering the Amazon universe upon launch or shortly thereafter. The prompt Amazon strategy holds true for brands not born and bred to be on Amazon, but for brands born and bred for direct-to-consumer distribution and those with traditional retail aspirations. As Beauty Independent's two recent surveys of 300 founders and executives revealed, beauty brands are going on offense when it comes to Amazon to expand their businesses rather than merely hopping on it to ward off bad actors undercutting prices and peddling counterfeits.
"I think this will be the strategy moving forward for most beauty companies who put out innovative products. It's ideal to grow a brand online so people become familiar with the product and, then, when it takes off, to obtain shelf space in retail," says Christopher Ho, a dermatologist and co-creator of Summer Ready, a new sunscreen brand that began on Amazon along with its own website. "When the product is in retail, it won't be just sitting on the shelf."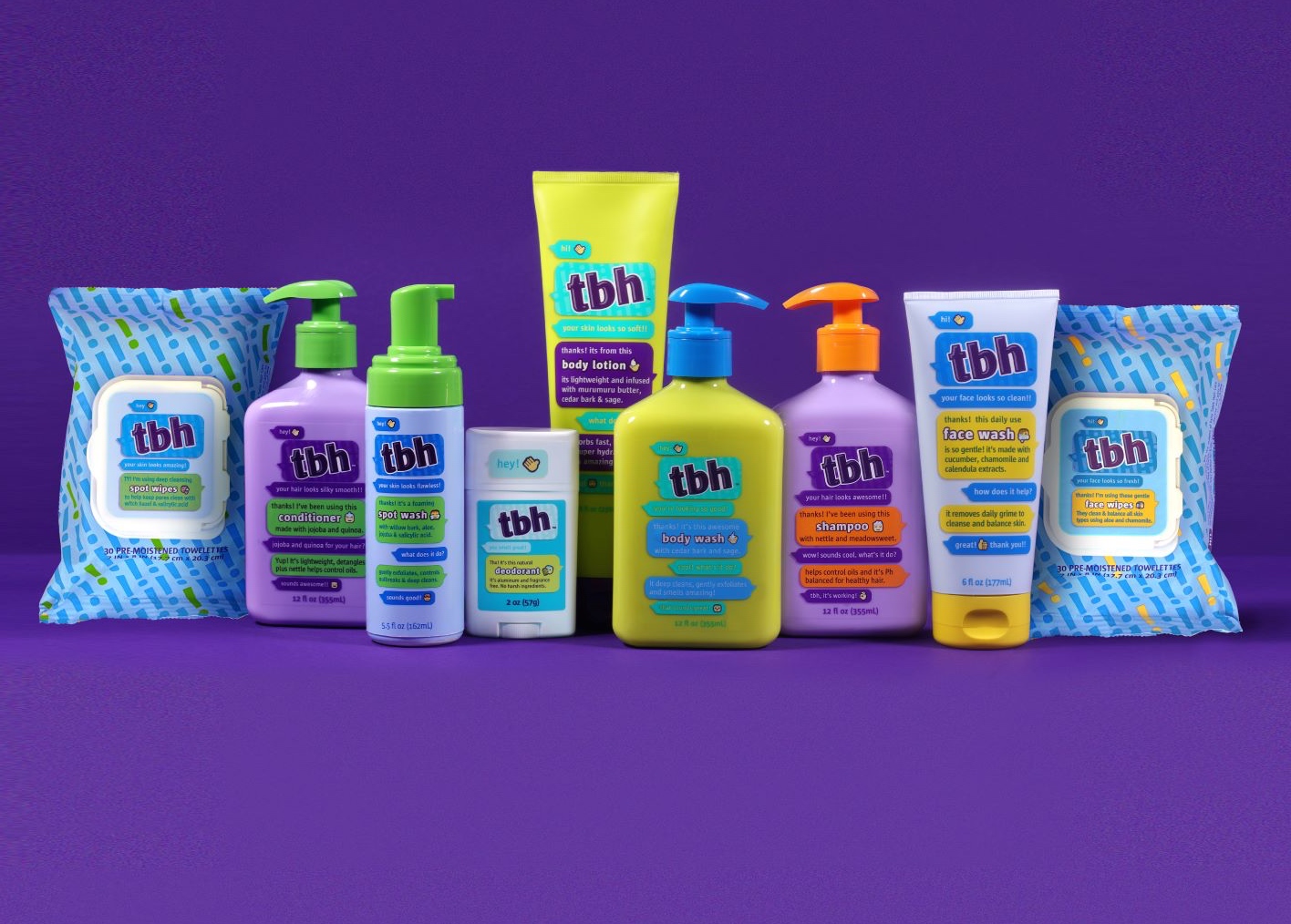 For nascent brands without enormous budgets, the cost structure of Amazon is easier to swing. Hero Cosmetics premiered on Amazon initially because it was bootstrapped and didn't have the money to put its Mighty Patch acne stickers in a large retail partner that might not pan out. "It was the perfect place to test out product-market fit because we weren't sure," says Rhyu.
Of course, Amazon advertising expenses are rising—Liran Hirshkorn, CEO and founder of Amazon advertising agency Incremental Digital, posted on LinkedIn that his clients have noticed the cost per click for Amazon ads climbing this year from 74 cents in January to $1.08 at the end of May—and conglomerates have been pouring money into Amazon, which will undoubtedly further boost advertising costs.
Nevertheless, Amazon endures as a cost-effective distribution choice for beauty brands in comparison to conventional wholesaling to retail chains. Although Summer Ready consulted with a broker about entering beauty specialty retail chains, it determined the margins mandated by the retailers would have prevented it from generating a profit.
"With retail, margins in beauty can be 50%, so we may have had to increase our pricing. With Amazon, we have better margins," says Ho, adding, "Retail is a better option once the brand has been built online and people are familiar with it. Amazon also takes care of the shipping. We can track our marketing spend. We have much more control. People are also spending more time on Amazon than going to retail."
Over 20 years ago, Risa Barash erected Fairy Tales Hair Care in salons and at stores, but went the Amazon and branded site route when she debuted TBH Kids in 2019. The tween haircare, skincare and body care brand is projected to hit a seven-figure sales total this year. It registered triple-digit growth amid the pandemic.
Barash explains TBH Kids could capitalize on Fairy Tales' existing Amazon customers by launching on Amazon early. On top of that advantage, she says, "We would get great feedback ASAP from customers on the line and understand SKU rankings quicker as well. Amazon helps accelerate learning with SEO advertising and not being tied to a planogram allows you to pivot quickly and effectively. Not being in retail allows the brand to be more in the driver's seat. Another factor is inventory. We didn't have to manufacture for a chain store, so the smaller quantities felt safer."
"It was the perfect place to test out product-market fit."
TBH Kids premiered before the pandemic, but the global health crisis definitely altered the consideration set for beauty brands. It cemented Amazon as a shopping staple, particularly in the United States, but elsewhere, too. According to Digital Commerce 360, Amazon accounted for about a third of e-commerce sales in the U.S. last year. Its revenues reached $386 billion, up 38% from 2019. Amazon trails only Walmart in the U.S. in terms of retail heft, but it's predicted to beat Walmart by 2025. The same year, it's expected to become the biggest retailer in the United Kingdom, besting Tesco.
"What we see has changed a lot is that many people that shopped on Amazon pre-COVID mostly did so only for certain kinds of products like household items for example, but would not have shopped for other needs like beauty or fashion," says David Klar, CEO at Trendsformers, parent company of clean skincare brand Azure and Fortify+, a germ-fighting skincare brand that launched last year on Amazon, and at retailers such as Target, Walmart, Walgreens and Whole Foods. "Now, many of those people buy anything or everything on Amazon—or at least more than they would have previously."
For brands with a DTC orientation, owning the relationship with customers has been a central tenant and that ownership isn't possible via Amazon. However, even DTC brands are leaping onto Amazon sooner. Michael Dubin, who famously introduced Dollar Shave Club a decade ago in DTC prior to selling it to Unilever in 2016, suggests the reason is that a DTC approach isn't the competitive advantage it once was. Speaking at the magazine Inc.'s Real Talk streaming event, he said, "My advice that I give now, to anybody who's starting out, is that you absolutely have to think about an omnichannel strategy from day one."
Beauty consumers have no problems buying products in several channels. Research from digital media and marketing agency Stella Rising finds 86% of beauty consumers shop in more than one channel. "When you have an omnichannel strategy, you are meeting her where she is," says Rina Yashayeva, VP of marketplace strategy at Stella Rising.
For DTC brands with a digital-savvy team in place, Joanne Yoon, VP of marketplace strategy at retail agency Fortress Brand, believes it can be wise to incorporate Amazon in the initial distribution mix, but she doesn't think it's the right course for every DTC brand. "If you're a brand that's doing $10,000 a month on DTC, I personally wouldn't waste my time on Amazon," she says. "I would figure out why I was making $10,000 a month on my DTC site."
Laura Meyer, founder and CEO of Amazon advertising agency Envision Horizons, sees DTC brands giving their sites 90 days of distribution exclusivity before moving to Amazon. For a move to Amazon, she stresses they should have satisfactory products and sufficient inventory of them. "My advice is to only sell the product when all the bugs are worked out. A brand only gets one first impression on Amazon and it's best to make it a great one," says Meyer, noting, "Running out of inventory on Amazon kills momentum and, sometimes, it is hard to get that momentum back."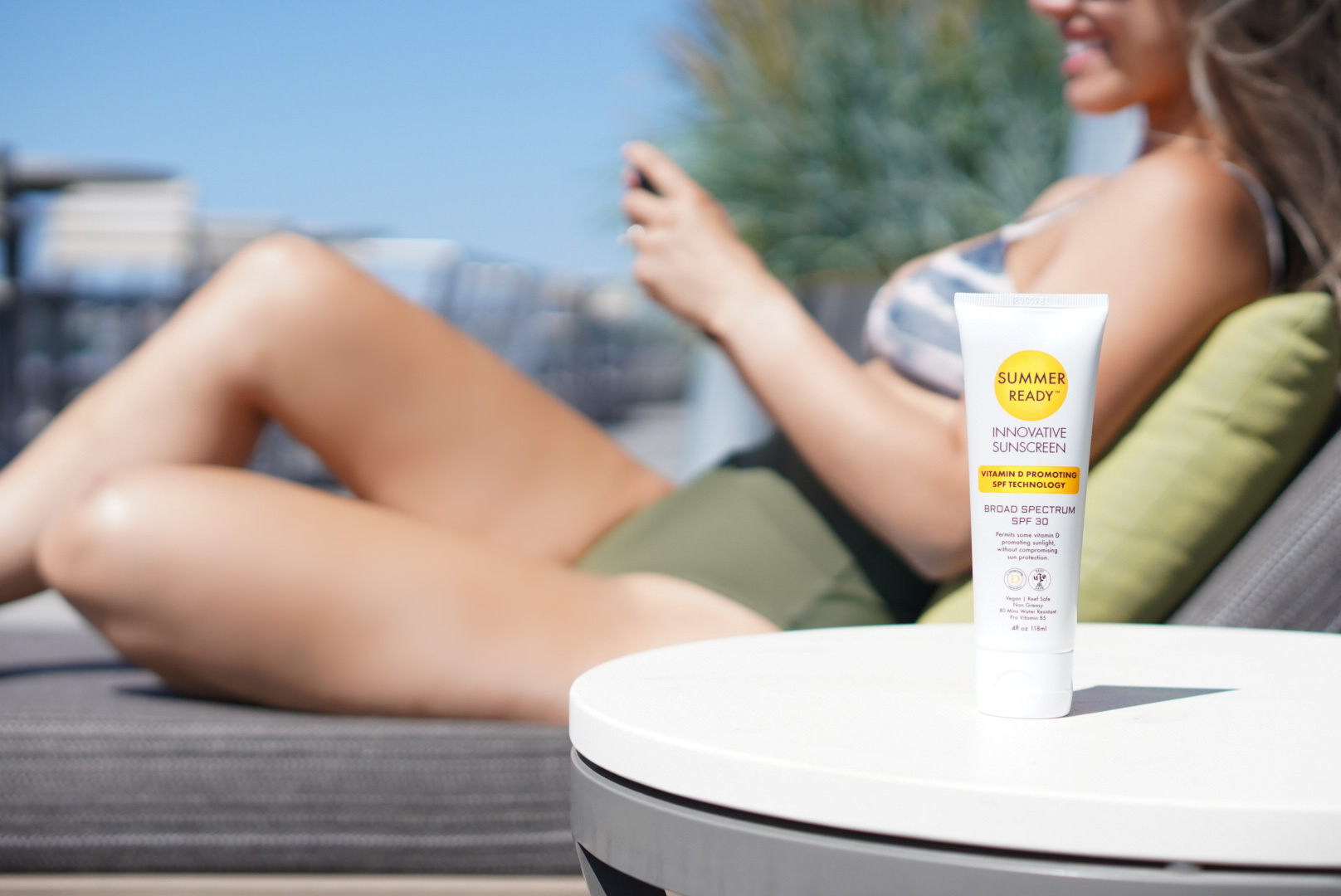 If a brand is paying to raise awareness, Meyer recommends it be on Amazon. "I have conversations with PR companies all the time that, when they are doing press, the first place people are going to look isn't DTC, Ulta or other retailers, they are going to look at Amazon," she says. PR should be harnessed as a tool to prod Amazon sales, comments Meyer. She says, "Having brand awareness and PR that is happening even outside of the Amazon ecosystem is important to having success on Amazon."
Steven Himmel, a partner at Vanterra Capital, backer of Jupiter, Cleancult, Quip and Daily Harvest, points out there are substantial risks to a DTC brand from heading to Amazon too early. "It has the potential to put a brand in a position where they become too reliant on the platform," he says. "When a brand's revenue is derived mostly from Amazon, they typically trade a discount to traditional DTC brands—i.e., Shopify—making it a safer bet to use Amazon later down the line as part of a channel expansion strategy."
Whether a brand is DTC or not, Yoon emphasizes an Amazon presence changes the internal organizational structure, and brands should have the capacity to execute the organizational changes if they want to be serious about Amazon. She mentions L'Oréal's consumer products division has created an Amazon hub dedicated to guiding brands in the division on the platform.
"We are seeing that more and more," says Yoon. "It's a dedicated group that just focuses on Amazon. They are almost like an Amazon account manager, and they manage the relationship with Amazon primarily through a 1P basis. Someone has to be that brand manager managing the brand content. For a smaller brand, they may or may not have that luxury. They might add on that role as a channel manager under someone managing multiple channels, but they need to make sure their creative team is carving out time to do the content."
L'Oréal, of course, has a ton of leverage with the retailers its brands are in, but, for indie beauty brands without that leverage, conceivable negative reactions from retailers to Amazon distribution have been a motivator for staying off the e-tailer. Fears of negative reactions from retailers are ebbing.
"Amazon will establish itself as the No. 1 destination for premium beauty brands, even surpassing Sephora."
"Retailers do care about it and mention it. I don't think they worry, though, as much as they used to," says Klar. "They seem to have accepted it as an inevitable part of doing business and have recognized the benefits to them in knowing being able to clearly see the value of a new product before deciding to proceed or on an ongoing basis."
Rhyu acknowledges being scared about receiving blowback from retail buyers for Hero Cosmetics' Amazon business. "The reality was I got none," she says. "I think they actually liked that the product had proven itself on Amazon because it showed them there was inherent demand and a product-market fit, so they used it as a data point that it would succeed at their retailer." Hero Cosmetics is available at Target, CVS, Anthropologie, Goop, Liberty London, Neiman Marcus, Urban Outfitters, The Detox Market and Von Maur, to name a few retailers and e-tailers.
The fears about retailers rebuking Amazon distribution are diminishing as key retailers diminish in stature. "Prestige retail has suffered a lot recently before the pandemic, but more so since, with high-end retailers like Neiman Marcus declaring bankruptcy, and people putting more emphasis on value," says Klar. "That combined with online shopping's explosive growth since COVID makes Amazon more essential to brands than ever."
For mass and masstige beauty brands in particular, the strategy of embarking on Amazon rapidly is becoming practically universal. Meyer says any brand charging $20 or less for its products should pursue Amazon early. She elaborates, "If you have something really new and unique, and you are ahead of the trend, I also advise going on Amazon first because what you want to avoid is going into Sephora and getting a six-month or one-year retail exclusivity deal, and there are going to be copycats on Amazon that are going to ride the coattails of the education and awareness you are building."
Prestige beauty brands can wait longer, but Meyer doesn't argue they should steer clear of Amazon indefinitely. She says, "If you are selling a $150 serum, starting on Amazon with that serum is very tough, but, if you start to build loyalty and traction with Neiman Marcus and Saks as well as specific beauty retailers, then Amazon would make sense a few years after your launch." Yoon concurs, saying, "If you are a higher price point, it is more difficult to convert customers on Amazon, no matter what."
Amazon's Premium Beauty destination that's gated, meaning Amazon invites brands to it and removes third-party sellers of brands within it, is drawing high-end brands. It attempts to have prestige aesthetics, and Premium Beauty brands are in the company of brands that aren't likely to denigrate their image. However, Meyer maintains brands with less than $50 million to $100 million in revenues shouldn't participate in Premium Beauty because of the fees associated with it. The net margin for brands relying on Amazon 3P or Seller Central is 60% to 70%. In addition to regular 3P fees, brands have to allot 15% for Premium Beauty.
Yashayeva highlights plenty of signals that a shift is occurring in prestige beauty in favor of Amazon. Brands such as Caudalie, Murad, Living Proof and Anastasia Beverly Hills with distribution at Sephora, a retailer that's historically been antithetical to Amazon, have joined the e-commerce behemoth. Yashayeva predicts Amazon's prestige beauty sales will overtake Sephora's in the near future. Statista pegged Sephora's 2019 sales in the United States at nearly $6 billion. Amazon's beauty, health and personal care sales climbed 45% last year to hit $25 billion. "Amazon will establish itself as the No. 1 destination for premium beauty brands, even surpassing Sephora," says Yashayeva.
Until Amazon surpasses Sephora, prestige beauty brands with Sephora in their sights remain concerned about it. The downsides of jumping on Amazon early for every other beauty brand are dwindling. "I don't see any downsides actually. It's helped us build a profitable brand from the very beginning, and a lot of people look to us for our Amazon expertise," says Rhyu, concluding, "For a while, a lot of people poo-pooed Amazon as not the place where real brands are built. It was seen as a low-quality channel, but the perception is changing for a lot of people in the industry, and I think they see Amazon as a really legitimate and strong retailer."
KEY TAKEAWAYS
Indie beauty brands' distribution strategies today increasingly involve entering the Amazon universe upon launch or shortly thereafter.
If there was a question before, the pandemic has cemented Amazon as a critical shopping destination for all consumer goods categories, including beauty, which has historically had a lower online penetration than other categories.
For nascent brands without enormous budgets, the cost structure of Amazon is easier to swing.
Amazon also offers a platform for beauty brands to test products without the severe consequence of being booted from a major retailer.
Brands developed to focus on direct-to-consumer distribution are moving to Amazon earlier, but Laura Meyer, founder and CEO of Envision Horizons, says she typically sees them staying put on their own websites for 90 days prior to heading to Amazon.
A risk of going to Amazon too early is becoming reliant on it. Amazon can shut down a listing any time.
Most brands and e-commerce experts consider the risk of entering Amazon early to be low for mass and masstige beauty brands. The risk of delaying Amazon distribution is much higher as bad actors can take advantage of a brand's absence. Meyer says any beauty brand charging $20 or less for its products should promptly hop on Amazon.
Prestige brands have more risk because expensive beauty products aren't as big movers on Amazon, their brand image is incredibly important, and prestige retailers are more likely to be worried about brands' Amazon presences.
Retailers' reluctance to bring in beauty brands selling on Amazon has been fading. Many retailers view success on Amazon as an advantage for a brand launching on their shelves.
Joanne Yoon, VP of marketplace strategy at Fortress Brand, emphasizes an Amazon presence changes the internal organizational structure, and brands should have the capacity to execute the organizational changes if they want to be serious about Amazon.
Even in the prestige beauty realm, brands are embracing Amazon distribution more and more—and Rina Yashayeva, VP of marketplace strategy at Stella Rising, thinks the trend will continue as Amazon's prestige beauty business mounts. She says, "Amazon will establish itself as the No. 1 destination for premium beauty brands, even surpassing Sephora."