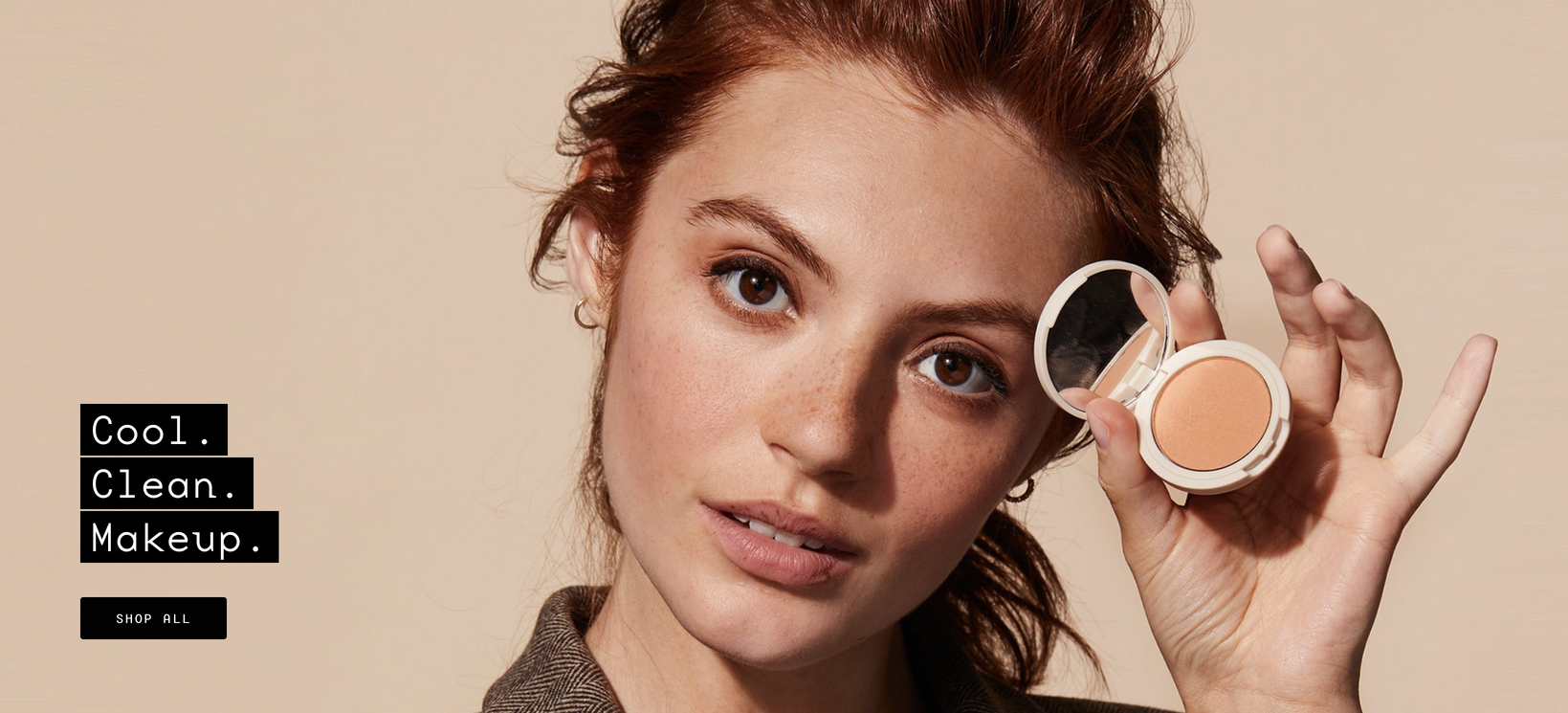 Why Jones Road Beauty CMO Cody Plofker Isn't Convinced Livestream Shopping Will Take Off In The US
The dynamics of the last few years have seemed tailor-made to ignite a livestream shopping groundswell in the United States. Already successful in Asia, the domestic market had been tipped in the livestreaming direction by social commerce experiences on the likes of Amazon, YouTube, Facebook, Instagram and Snapchat. TikTok's grip on members of gen Z, which spends hours and hours engrossed in content that exposes them to viral brands, also appeared to lurch Americans in its direction, not to mention the pandemic that acclimatized consumers of all generations to depending on their phone and computer screens for purchases.
Blending e-commerce and edutainment with real-time chats and product demonstrations, livestreaming has made some splashes in the U.S.  Startups like Newness and Flip launched to much hype, and slightly older platforms Supergreat and Livescale have experienced accelerated growth. Investors have been flocking to livestream shopping, steadfast in their belief that it represents a new era in digital retail. Flip just received an injection of $60 million, bringing its total funding haul to $100 million. Supergreat has raised $29 million to date in three rounds, and Buywith scored $9.5 million.
But critics of livestreaming have plenty of fodder. TikTok has shelved its livestreaming plans, and gen Z consumers are surprisingly old school in their shopping habits. Count Cody Plofker, CMO of Jones Road Beauty and son of its legendary founder Bobbi Brown, among the skeptics—and it's not as if he's a digital naysayer generally. Since joining Jones Road, which started in 2020, last year, he's stewarded the brand to TikTok success, leading to its profits in January and February this year tripling the profits the brand generated for the whole of last year.
Beauty Independent recently spoke with Plofker about his dubious take on livestreaming's U.S. future, the conversation that jumpstarted Jones Road's TikTok journey, and why he believes YouTube Shorts is the next platform to watch.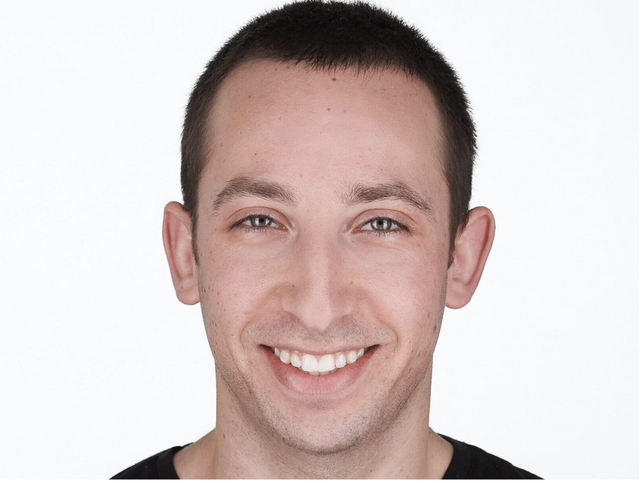 Why do you think livestream shopping won't live up to expectations in the U.S.? 
It's fighting how media is going. I'm constantly looking at trends, particularly from traditional television and streaming. Now, even TikTok is competing with traditional television. There's such competition for consumer behavior. It's not only about who has the best content, but also the most easily digestible content.
If all our media consumption is going from live to on demand, I don't see why brands think shopping behavior would not follow that same pattern. Livestreaming just seems counter to that, like it's fighting an uphill battle. Everyone's counter argument for it is that it's huge in China, but I think there are some subtle or perhaps not so subtle cultural differences that change how media is consumed in other countries.
Can you speak to those differences? 
I'm not the most familiar with the media landscape in China, but it seems like there's less optionality. It seems like there are some very big media sensations there, but perhaps not as many as here. Anybody can gather attention here on social media and be an influencer or a content creator or a media personality. There's just so much more demand for attention here. Because of that and considering how limited everyone's time is, plus how great algorithms are becoming, people don't have to go out of their way to seek out good content.
People who want to watch a live event on TV can save it and watch it when they want to on YouTube or on YouTube TV or on Netflix. Rarely do they watch something live on TV at a precise moment. Now on TikTok, you don't even have to take a second to think about who you're watching. You just go on there and you're automatically seeing your favorite content creators right in front of you. People want what they want, and they want it when they want it. They don't necessarily want it on a brand's schedule.
What purpose do you think livestreaming serves? What does it do well? 
I see some value in it from a customer loyalty or retention perspective, particularly if a brand is looking to nurture and cultivate its owned audiences. That could be customers from your email or SMS lists or your loyalty program, but I don't see it as a great distribution opportunity, nor a great top-of-funnel or customer acquisition tool.
Attention is the biggest commodity these days. You can't demand it, you have to earn it. Look at Clubhouse, which boomed during the pandemic. There's no hook on Clubhouse. There's nothing that's going to quickly capture your attention because you're joining the middle of somebody's conversation. It's not like on TikTok where there's an amazing hook and somebody's immediately catching your attention. It's really difficult to reach new people because you only have a split second to get them to stop scrolling, especially if they don't know who you are or what you're about.
It's a similar challenge for live shopping, where people can join at any moment versus something that's pre-recorded and can be viewed on demand. It only seems to be engaging for people who are already familiar with a brand and want to build a deeper connection with it. If you think of some celebrity- or founder-led brands, whether that's Rare Beauty or Kylie Cosmetics or Jones Road, there's definitely value in using Lives to award your most loyal customers with some kind of limited access.
But live shopping doesn't build assets that can help build or scale your brand. You're not creating campaigns that can continue to produce results for you over time. Let's say you come up with a great ad campaign. You shoot content that then can be repurposed on multiple platforms. That allows you to be a lot more efficient versus being dependent on producing lives every week to try and generate sales.
What's Jones Road's experience with live content? 
One of our launch strategies was around Instagram Lives. We would launch a new product and go live afterward on Instagram. It made sense then because we came to market during the pandemic. It definitely did more than nothing, but I think it wasn't the best use of our time.
Bobbi only has so many hours of the day, and it was more of a one and done. I would rather use that time now shooting and creating content that could be repurposed for YouTube or TikTok. I would imagine there's some stuff out there that we shot six months ago that is still getting impressions and views today.
We're now actively thinking about how we can better retain our customers by giving them more exclusive access to Bobbi. Perhaps through live masterclass-type events. So, we're partly pulling back on lives so that we can keep them more exclusive.
Besides TikTok, what are your preferred top-of-funnel tactics? 
Post iOS updates, those are the most challenging to nail down. How are brands going to acquire customers and keep doing so profitably? I don't know if anyone has the answer, but I think to me it's about content. It's media. I think every direct-to-consumer company has to consider themselves a media company and understand how to create content and earn distribution. It can't be just about selling products. It has to be about building audiences, telling stories and educating people outside of the products. That's what a lot of our focus is on as a brand.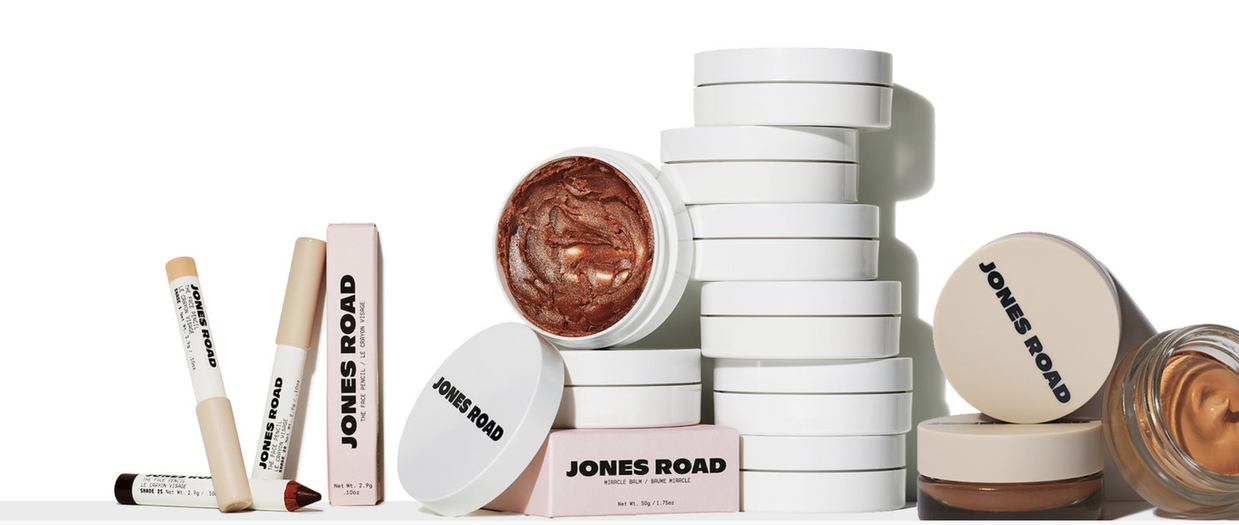 TikTok wasn't part of Jones Road's early strategy, right? 
Definitely not. TikTok was still very much just kids dancing when we launched. I definitely had thoughts that we were missing the boat a little bit and needed to get on there. That was probably a rare opinion at the time, though. I think a lot of people thought it was just for younger consumers.
We were fortunate enough to meet with Gary Vaynerchuk, who is a friend of Bobbi's, and he gave us about 20 minutes of his time. He told us that we needed to be on TikTok. We've all seen platforms kind of come and go and have their heyday. But he reasoned that the next 18 months from whenever we met were likely going to be TikTok's glory days. According to him, somebody could build a $100 million brand just on TikTok alone.
So, after speaking to him, we dropped what we were doing and just launched on it that day. That was crazy because we literally did it on my phone! We were considering doing some higher production value stuff that would've been more of an investment, but we fortunately found TikTok where the lo-fi stuff performs so well. It's pretty ridiculous how many people you can reach with good content that has very little, if any, production quality on there.
In a way, it seems like TikTok is a response to Instagram. Instagram has become so polished and often seems inauthentic. I think people of all ages, but particularly a lot of gen Z, are really craving the realness and authenticity of TikTok. Because of its success, we're seeing that a little bit more on Instagram these days with Reels, which is kind of refreshing.
Instagram is prioritizing Reels over posts in feeds or Stories. 
Instagram has essentially come out and said, "We're no longer a photo-sharing app. We're TikTok, essentially." They're definitely prioritizing Reels, and they're prioritizing a lot more of content engine and an algorithm like TikTok uses. YouTube Shorts is also something I'm watching closely. I think that's going to be really big as well.
Why do you think so? 
A lot of YouTubers have gone to TikTok because of all the attention over there and the fact that it's easier to get reach and views. The monetization on YouTube is better than TikTok, although right now I don't believe it is the same on Shorts as it is on typical YouTube.
I've heard some rumors that betas and alphas of YouTube Shorts ads are going to be available soon. That's very interesting because that opens another advertising channel for brands. TikTok ads have been huge for us, and I think vertical short form ads are a lot easier to do than typical YouTube ads.
But I also think, for creators, there's going to be a lot more AdSense revenue, so they're going to be more incentivized to create for Shorts versus TikTok. It's exciting, but it's also the wild, wild west, and there's a war for attention right now out there. The one thing that's clear to me is that vertical short form video is the present and the future. That's what I would bet on if I was a brand instead of live shopping, for instance.
Do you feel long-form content, particularly on platforms like YouTube, still has its place? 
There's always going to be a place for long-form or highly produced content. I don't think people have short attention spans, they have short consideration spans. You have to hook them quickly. That being said, long-form content allows you to build such a deeper relationship on a platform like YouTube.
For brands, I think there's probably more value in an audience that's committed to spending more time with you versus one that just dips in and out. There's also strong distribution built in on YouTube. It's the world's second largest search engine. TikTok is trying to become one of the top search engines, too, but I definitely think people should still be watching YouTube very closely and Shorts as well.
Does Jones Road have plans to expand on YouTube? 
Not quite yet. I am very excited about it, but I'm also trying to be mindful of our team's bandwidth and what we can take on at this time. But in the next six months, it'll become a top priority for us. I think Shorts can be huge for beauty.
We chose to prioritize TikTok over YouTube because of the production cost and quality. It's just so much easier to create for TikTok, but, as we grow and we look to other channels to reach more people, YouTube will become a new priority.
If YouTube Shorts becomes the next big thing, what will that mean for TikTok? 
Well, the FCC recently asked Google and Apple to remove TikTok from the app store. I don't think it'll happen, but there's certainly a non-zero chance that we won't be able to use TikTok in the future. Vertical short-form video is definitely king right now, and if it's not on TikTok, it'll be on Instagram or YouTube.
It seems like Instagram and Meta are innovating far less these days than the other platforms, so I can see YouTube pulling ahead. They've figured out video, they've figured out how to monetize creators and make great content. Brands and creators should be looking to create content on all of these platforms though, especially since it's pretty easy to distribute everywhere now.