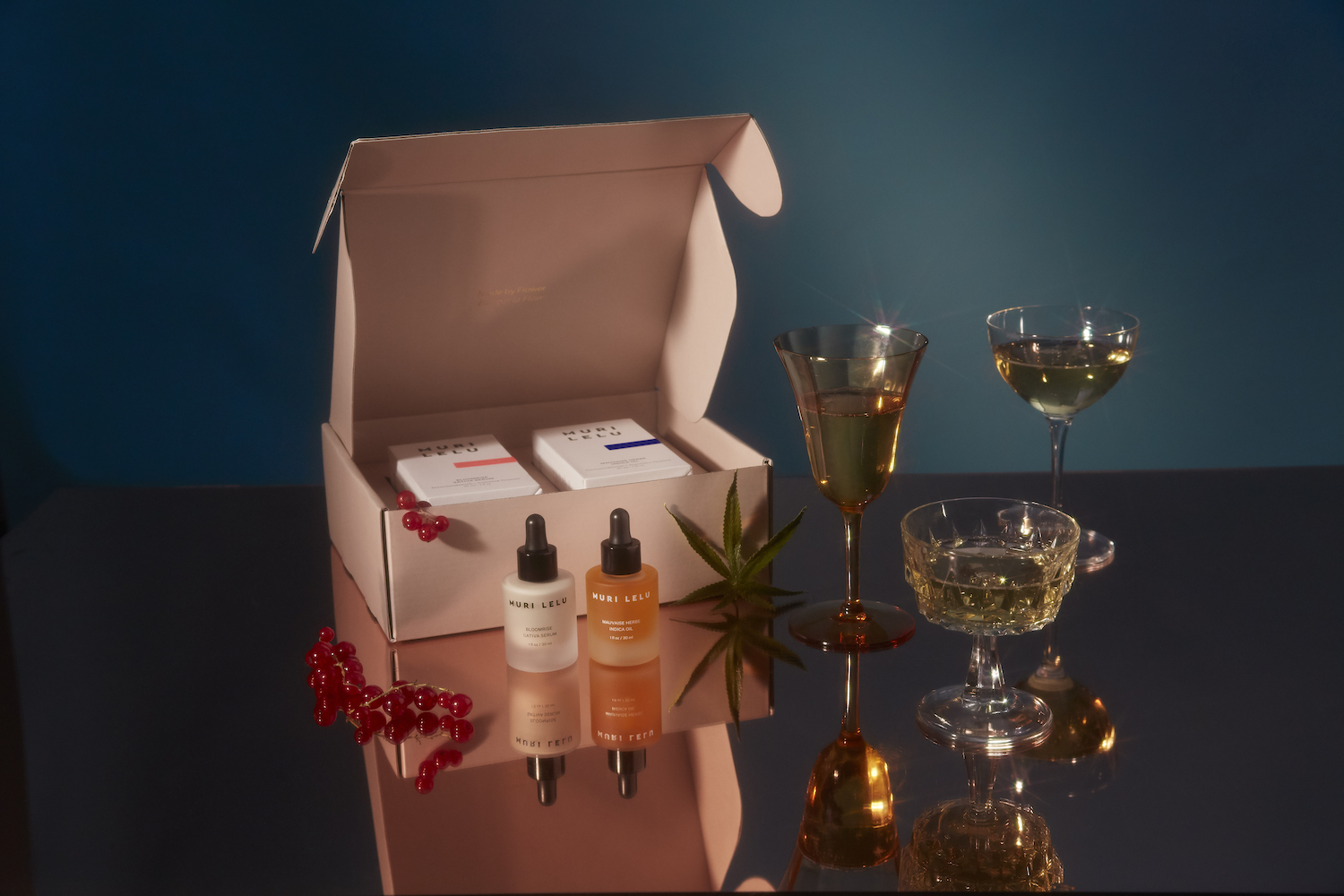 Why Muri Lelu Centers Its Story On The Cannabis Plant
When Muri Lelu launched cannabis skincare products last year, the brand's co-founders were shrouded in mystery, choosing to be anonymous and operating under pseudonyms.
The decision was partly pragmatic. The three women had full-time jobs as a lawyer, Hollywood producer and branding specialist working for companies that didn't know and may not have liked that they were pursuing a passion project on the side. The decision was also partly strategic.
"We do everything with a little bit of a subversive bent, and we wanted to challenge what we felt like was this blueprint that everyone was telling us, 'You need to have a founder story,'" says co-founder Gilah Elul, the branding specialist and former VP of creative strategy at advertising agency Métier Creative. "Yes, we're sort of interesting, but the most interesting thing about us is that we've created this really beautiful brand around this really beautiful plant. We felt that that story was so complex and so interesting, and we didn't want to get in the way of that. Why not let that story shine first and be what the consumers understand first about the brand?"
The co-founders' views have changed slightly since Muri Lelu's launch, which was covered in Vogue and veiled in secrecy. Elul has taken on a forward-facing role at the brand. She joins Sarah Girgis, whose extensive producer credits include "Leavenworth," "Untold Stories of Hip Hop" and "Catfish," and their founder and CEO who prefers to go by Muri. The name Muri is an alter ego for their founder who continues to be a practicing lawyer. "We like this idea that everybody has an alter ego and other side to themselves," says Elul. "Especially as women, we play so many roles, from professional to running a family or any of the other things that we might age in. We like the brand to be a place to stop, take a moment, consider all those sides, maybe discover a new one. We really hope that our products allow our customers time and space to do that in their lives."
Muri Lelu's co-founders grew up in California and were exposed to cannabis at early ages. They were thrilled when CBD began to enter the beauty and wellness space. However, they weren't jazzed about how it was marketed. "It was being spoken about in a way that really divorced the ingredients from the plant and from the culture that we knew and love surrounding the plant," says Elul. "A lot of times the plant was not even physically represented in imagery or anything like that. It was talked about as if CBD was something that did not come from a cannabis plant."
Muri Lelu elects to center the cannabis plant in its story. The brand's lineup has two products with full-spectrum CBD priced at $135 each and designed to be luxurious, effective and simple: Mauvaise Herbe Indica Oil for night use and Bloomrise Sativa Serum for morning use. ("Mauvaise Herbe" is the French word for weed.) The cannabis plant is displayed prominently in Muri Lelu's product images alongside cacti and anemone flowers, and the products have an intentionally distinct weed scent. The brand donates a portion of sales to organizations fighting unjust drug convictions.
"A big part of our mission is really demystifying [cannabis] and bringing back some of the respect and reverence for it as an ingredient that is actually really powerful and can really transform the skin," says Elul. She emphasizes clean formulations are a priority for Muri Lelu. "Cannabis is grown a lot of times in regenerative farming which is amazing, but our skin tends to soak up a lot of what's present in the soil, so we triple test for all pesticides, toxins and heavy metals," explains Elul.
While Muri Lelu's current focus is CBD, the brand is interested in exploring other cannabinoids down the line. THC is a possibility, but it's tricky. "If you're looking to sell THC, often you'll have to produce everything in the same state, which creates a bunch of different supply chain issues. It's complex to manage, especially when we're at the stage that we're at, which is a small brand with just a couple of people working internally," says Elul. "As we grow, we can invest more resources into doing it smartly and thoughtfully."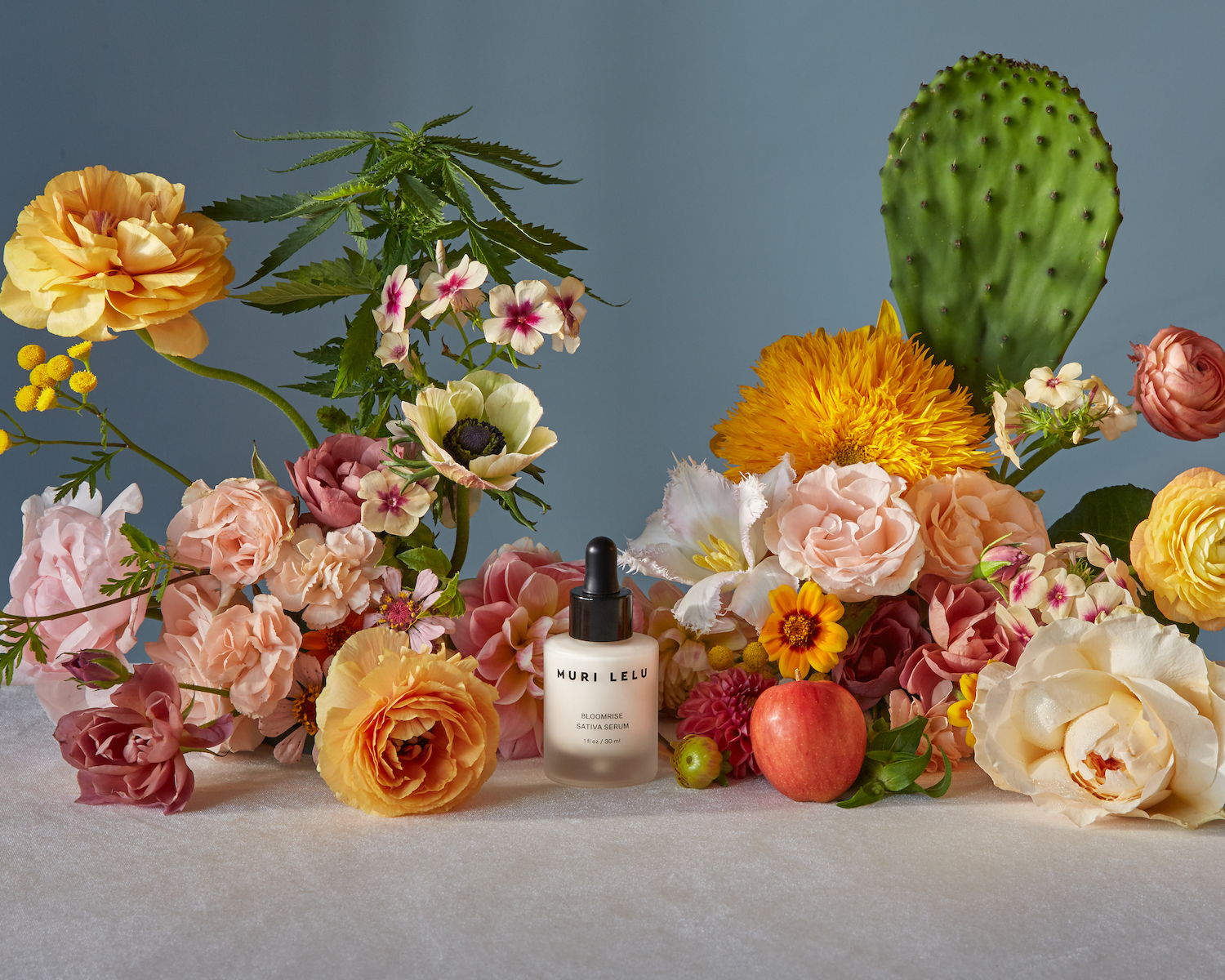 Muri Lelu is participating in The Detox Market's The Launchpad. The program started last year to accelerate the growth of BIPOC-owned clean beauty brands. Muri Lelu has already been growing. Elul shares it's registering double-digit monthly sales increases. It's available at Credo Beauty and Thirteen Lune domestically as well as abroad at Nose and Bazar Bio. Muri Lelu is eager to partner with more American and European retailers—principally small, but select big retailers that make sense for it are on the docket—to expand its reach.
Elul acknowledges she still has plenty to learn about building a brand. "The requirements for creating a new product is sometimes so intimidating and can inhibit innovation," she says. "So, we've been really excited to work with The [Detox Market] team to understand how we can be a little bit more nimble and think a little bit more creatively about producing products while also still maintaining standards around quality around clean and getting things to the same luxury level that we've produced so far."