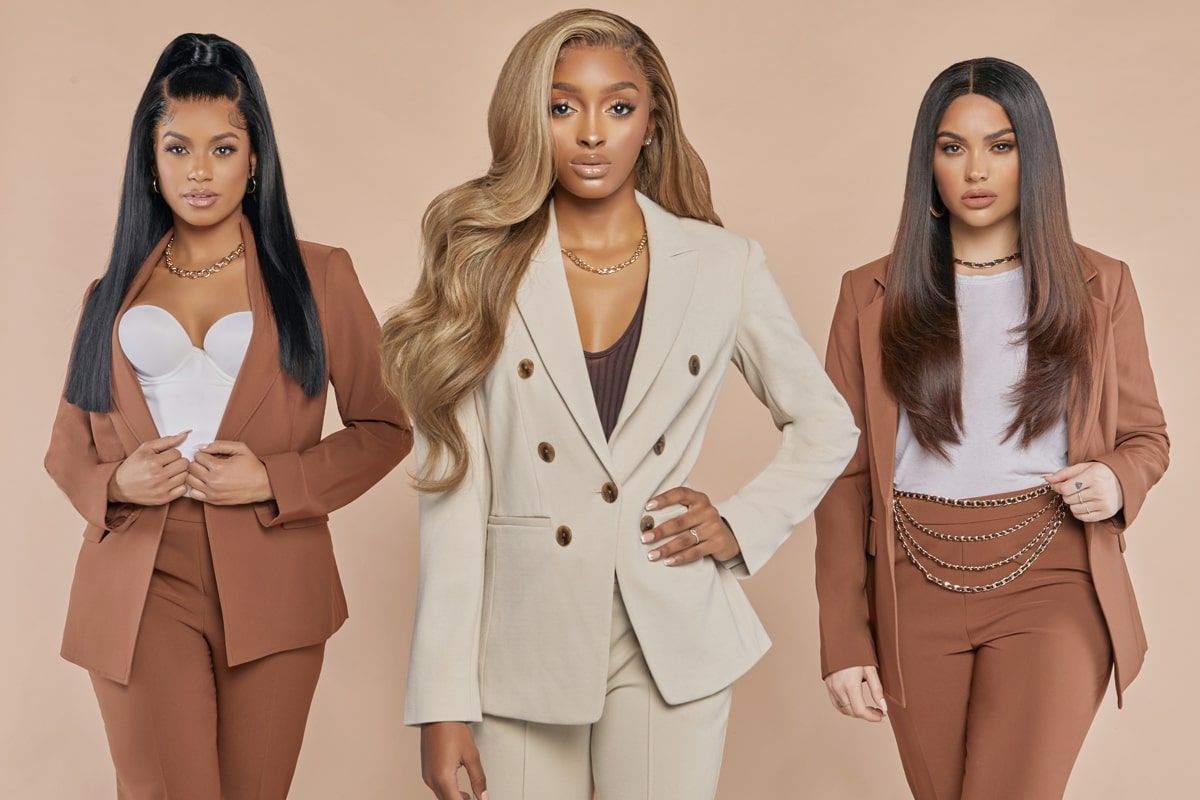 As Funding Flows Into The Wig Category, Marketplace Upgrade Closes $1M Seed Extension Round
Wig and extension marketplace Upgrade has closed a $1 million seed extension following its $1.7 million seed round in May last year.
The new round was led by The Artemis Fund and Mercury Fund, Logitech CEO Bracken P. Darrell and ANIM. They also led the seed round. The seed extension brings Upgrade's total funding to over $3 million. The funds will power website enhancements, including the launch of a subscription model to enable stylists in Upgrade's network the ability to market, sell and distribute custom wigs. 
"Think Etsy, but for wigs," says founder Britney Winters. "The purpose is to help our stylists grow their businesses and get more customers outside of the usual word of mouth and also equip them with the tools and resources to operate more efficiently on the customer side."
Vetted stylists on the platform pay a monthly subscription fee for various tools allowing them to message customers, and offer payment protection, buy-now-pay-later options and one-click shipping. Currently, there are 30 stylists in Upgrade's network, but it's amassed a waitlist of 300 additional hair professionals. Upgrade's platform will roll out financial services to legitimize the stylists' businesses and assist them economically. Micro loans will be introduced by the end of the year, for example.
Winter's upbringing inspired her to create Upgrade's business model. "I grew up in a low-income community, and many of the first entrepreneurs that I saw were hairstylists," she says. "I've always had a lot of respect for stylists because they empower other women to look their best, which can also make them feel good about themselves. Although stylists provide so much value to the community, a lot of them operate with limited funding and resources, which can ultimately affect the customer or experience. After operating our core business over the past few years, we've noticed some commonalities between the stylists' pain points. This idea was birthed out of necessity to help the stylists continue to expand and grow their businesses."
Upgrade's stylist support extends to the physical world. In November, it opened a multi-use flagship location in Winter's hometown of Houston that Winters says is thriving. It provides warehouse capacity for Upgrade and salon suites stylists can rent out to work with their customers. Winters elaborates, "It's a showroom where customers can come in and touch the hair, try on different looks, get a free consultation….We also have a sizable lounge area as well as a wig bar that was designed to promote this sense of community and give women this space to socialize."
Upgrade has partnered with local female entrepreneurs to host pop-up shops and events at its flagship. "It's been a great way for us to stay connected to the community as well as empower other female entrepreneurs who are targeting a similar demographic," says Winters. While it's not her aspiration for Upgrade to have a huge physical retail footprint, it expects to expand to select large select cities such as Los Angeles and New York.
The expansion will take funding. Winters is planning to raise a series A round soon, a process that's become easier of late as funding has poured into the wig and extension category. Beauty Independent recently reported that wig customization company Parfait raised $5 million. Last June, it covered wig brand Waeve's $2 million seed raise.
"There's a lot more awareness about the industry and the pain points," says Winters. "We were one of the first companies to lead the way. With this recent round of funding, I'm really encouraged because it shows that people are now starting to understand that this is a large market, and there's a lot of opportunity here. We're excited to continue to be one of the pioneers that's disrupting the market to make it more convenient and more accessible for the masses."