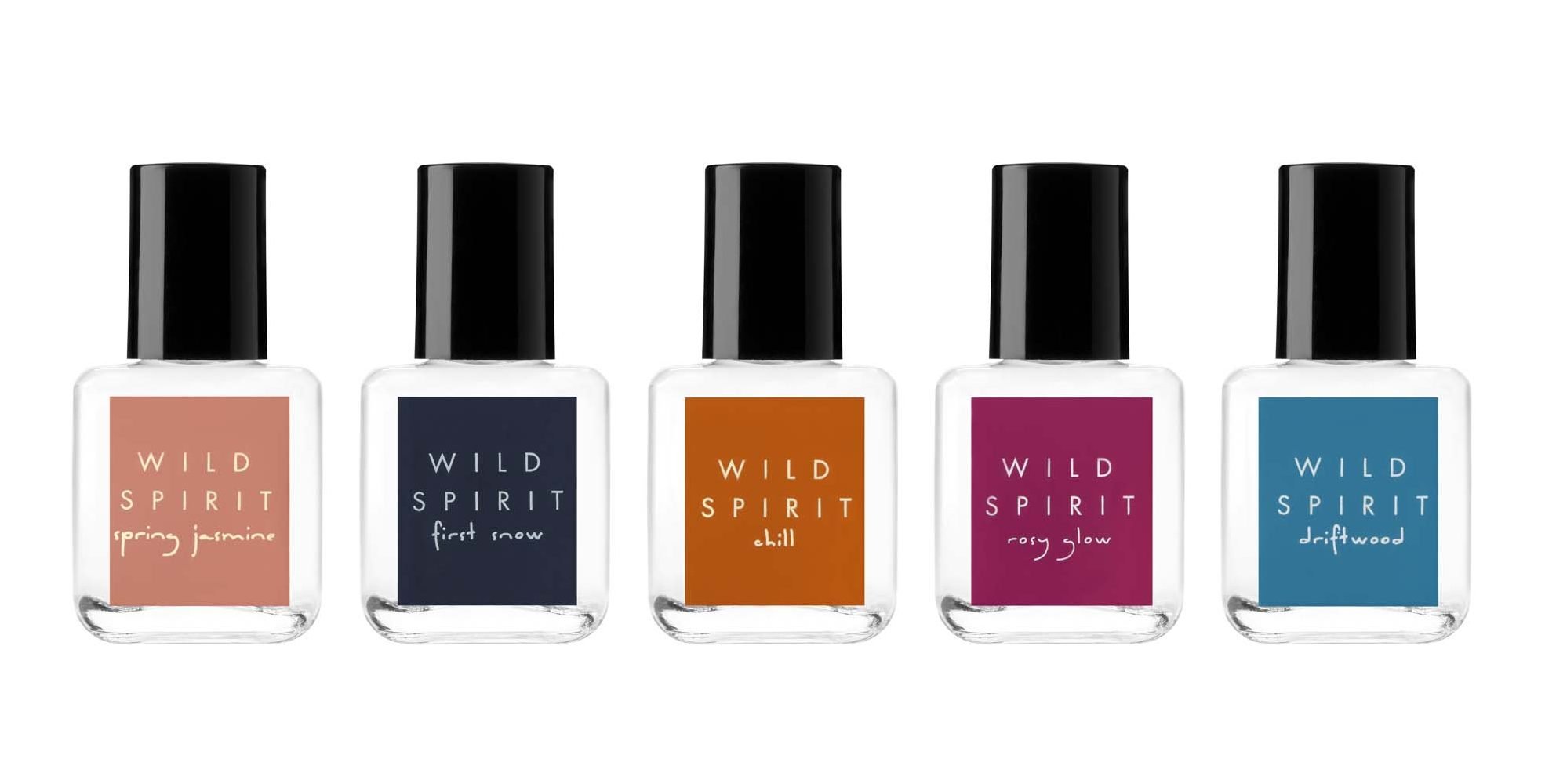 Wild Spirit Is Changing The Way Fragrance Is Done In The Mass Market
Even before she launched her luxury fragrance brand Raw Spirit, Joyce Lanigan had an idea for a mass-market extension of her business that drastically diverged from the conventional perfumes on the shelves of pharmacies and big-box stores across the country.
"I would go into stores like Walmart, CVS and Duane Reade, and I just felt there had been no innovation in fragrance in that sector in decades," she says. "It's been very much based in celebrity fragrances, and everything has a very similar sweet aroma. I felt there was room for innovation and taking the principles we stand for with our niche brand—putting quality fragrance in the bottle, being as environmentally sustainable as possible, and ensuring we're clean, vegan and cruelty-free—to the mass market."
If Lanigan could bring those principles to life with her mass concept Wild Spirit, she might prove mainstream shoppers are ready for something not typical of what they've been accustomed to. But ideation isn't the same as execution and, due to the logistical and capital requirements of entering a big chain, Lanigan didn't believe her company could execute on her idea for a mass brand until 2021 or 2022. Despite her reservations, she drew up a Microsoft PowerPoint presentation outlining Wild Spirit as an interpretation of a premium artisanal scent line for a broad audience on the off chance someone would be interested.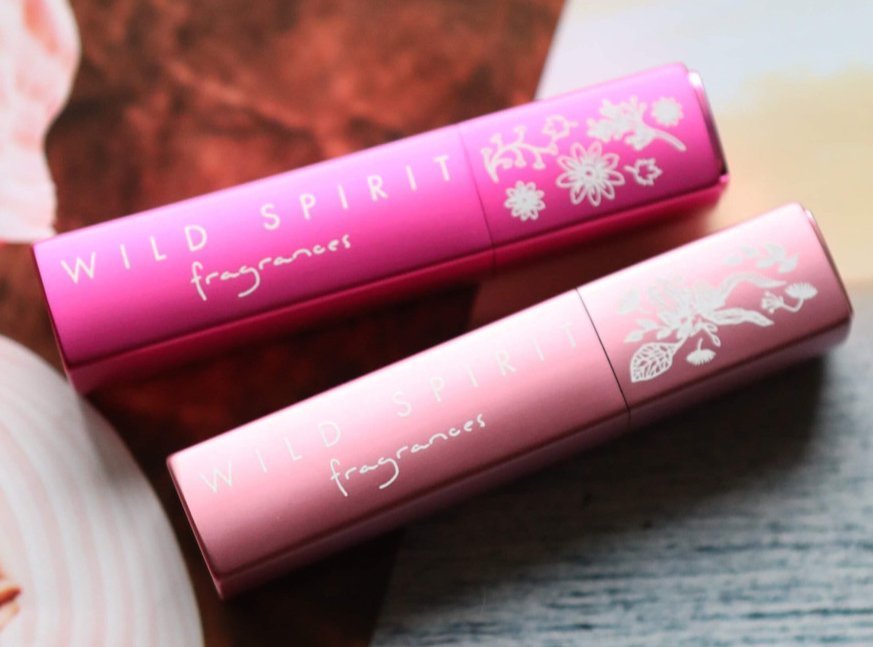 In 2017, someone was interested. Specifically, Laura Buntain, a senior beauty buyer at Walmart, was interested. Lanigan met Buntain at Cosmoprof North America in Las Vegas while she was doling out samples of Raw Spirit's fragrance Mystic Pearl to any passersby she could possibly place them in the hands of. Buntain had flipped her badge, so Lanigan didn't initially know she was from Walmart and, at $85 for a 1-oz. size, Mystic Pearl was far too expensive for the retail giant. Still, the fragrance caused Buntain to stop. With a receptive buyer in front of her, Lanigan showed Buntain the PowerPoint on Wild Spirit drafted in 2014.
"She was intrigued, but I didn't get her card. I just got her name, and I was thinking, 'I am never going to hear from her again,'" recounts Lanigan. Three weeks following Cosmoprof, Lanigan heard from Buntain. She called Lanigan to invite her to Bentonville, Ark., to pitch Walmart in another three weeks. In September 2017 at Walmart's headquarters, an anxious Lanigan ran through her pitch in under an hour. Buntain peppered her with detailed questions about Wild Spirit's positioning and how it could support a Walmart rollout.
Lanigan was fully prepared. She informed Buntain Wild Spirit "would be relying heavily on micro-influencers and looking at a regional strategy rather than focusing on New York and LA. We wanted to go to the heart of where the Walmart consumer was rather than preach from New York or Los Angeles, and that it was really about building grassroots support for the brand. It was marketing 101: building the brand one customer at a time."
"I would go into stores like Walmart, CVS and Duane Reade, and I just felt there had been no innovation in fragrance in that sector in decades."
The pitch won over Buntain, and she told Lanigan she'd be open to including Wild Spirit when the next shelf reset occurred in July 2018. There was a catch, though. Walmart would have to vet product prototypes within 10 days to retain a possible spot for Wild Spirit. Lanigan says, "There were incredibly tight deadlines because of their structured buying process. Laura was saying, 'If you can hit this, we can keep talking, and we moved mountains to make it happen." Russell James, Lanigan's co-founder at Raw Spirit, helped move mountains. He picked archival photos for the prototype packaging to convey the personalities Wild Spirit would capture with its scents.
In October, as she was attending her sister-in-law's wedding, Lanigan received word from Walmart that Wild Spirit had made the cut. The brand would have to ship by May to reach 2,800 supercenters in July. Raw Spirit, by contrast, was then sold in 70 to 100 stores. Although Lanigan previously believed her company should wait a few years to break into the mass market, she realized Walmart offered a rare opportunity. "There are never any guarantees, and I would have been more upset if we didn't try than if we tried and failed," says Lanigan. "I have a high tolerance for risk, and we went for it."
Wild Spirit had a letter of intent from Walmart, but the official purchase order arrived months later in February. Meanwhile, the brand had to scale up and plug into Walmart's systems. Lanigan secured a sales agent and third-party logistics provider with Walmart experience, and obtained a loan for an undisclosed amount from an existing investor to ramp up Wild Spirit's production. Prior to pitching Walmart, she had tapped a manufacturer she was confident could produce Walmart-level quantities.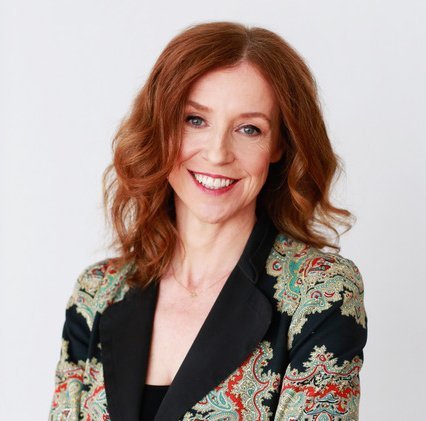 "For anybody considering tackling Walmart, do your homework on the back end. You can have the best product in the world, but, if it's not getting to the shelf on time—one of their key performance indicators is full delivery on time—you will run afoul of them," says Lanigan. "Most beauty brands are so focused on what we are actually creating and the marketing. Sometimes, the logistics end isn't at the forefront of your mind, but, to tackle Walmart, it's equally important."
Meeting Walmart's exacting schedule, Wild Spirit dispatched four individual scents to the supercenters—sultry yet fresh Driftwood, warm vanilla Chill, fresh floral Spring Jasmine and spicy First Snow—and a discovery set. Squarely middle of the road for fragrance pricing at Walmart, the discovery set with four .24-oz. bottles is $14.98, and the individual scents are $14.98 for 1-oz. bottles. Wild Spirit achieved the pricing by developing fragrances that aren't as concentrated and don't have as many expensive ingredients as Raw Spirit, and the mass line sticks to packaging without bells and whistles.
"You have to be sensitive to the retailer you are working with and the drivers for their customers. I didn't see upside to us being the most expensive on the shelf because the Walmart shopper is looking for value. If they have a choice between a $35 or a $25 product and they're shopping impulse items, they're more likely to pick up the item that's aggressively priced," says Lanigan. "They are in there shopping for other things. Beauty is the little icing on the cake that they're treating themselves to after doing their grocery shopping."
"For anybody considering tackling Walmart, do your homework on the back end."
Since its debut last year, Wild Spirit has become a multimillion-dollar brand. Lanigan declined to be specific about its revenue total. Now, the brand is increasing its Walmart store count to 4,000 doors. The retailer is experimenting with a tester bar format in roughly 800 doors allowing customers to experiment with scents as they would in an upscale retail environment. At the doors with the format, Wild Spirit's range has been enlarged to nine SKUs encompassing travel atomizers as well as its original product roster and new juicy floral fragrance Rosy Glow. Wild Spirit invested in scratch-and-sniff stickers on packaging and tester tray units in advance of the fragrance tester bar format to encourage trial. In addition, the brand disperses thousands of samples to hundreds of micro-influencers weekly.
Driftwood, a complex scent in Wild Spirit's selection, is the brand's bestseller. Spicy scent First Snow is also a strong seller, too. The thesis Lanigan sought to prove that niche principles could translate in the mass market has been borne out in Wild Spirit's performance. "That's been one of the biggest surprises. I was hopeful because it was a gut feeling, but it's been proven by the fragrances that are top-selling," she says. "My belief is that the consumer is sophisticated even at the big-box retailer, and they are well aware of the importance of what they put on their skin. So, green and clean is just as important in that market as in niche."
Walmart was certainly a dicey proposition for Lanigan. People advised her introducing Wild Spirit to the mass-market retailer would damage the prestige brand Raw Spirit. She hasn't found that to be the case. The customers for Raw Spirit and Wild Spirit are distinct. Raw Spirit's customers are urban-dwelling fragrance obsessives, and Wild Spirit's customers are less urban and aren't usually reading fragrance blogs by the light of their iPhones. Lanigan says, "We don't do any cross pollination between the brands, but we don't hide the fact that Wild is a sister of Raw. We haven't seen any drop-off in Raw because of Wild."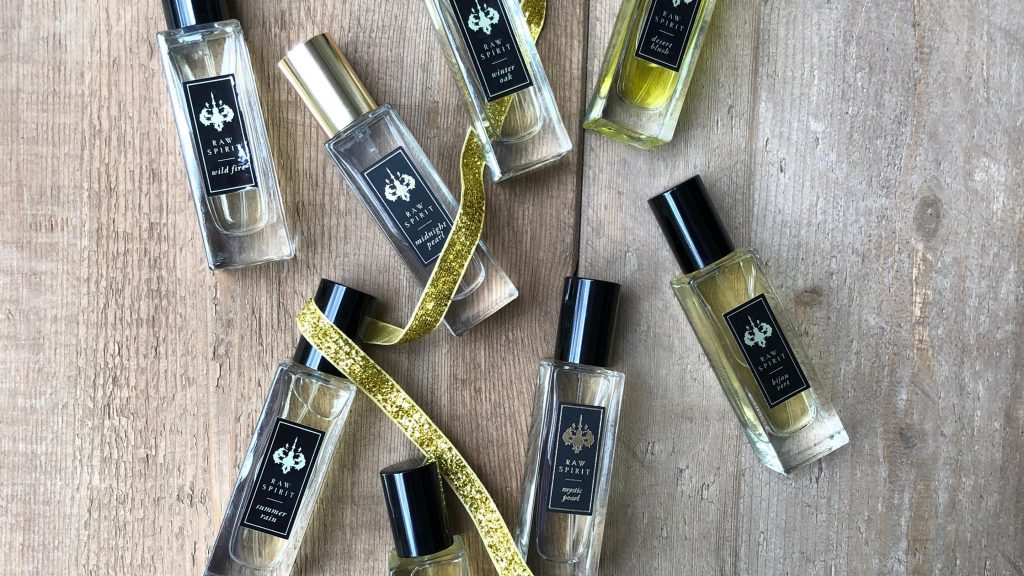 However, with a team of eight people, she admits it's challenging to grow Wild Spirit and Raw Spirit simultaneously. With the caveat of its recent premiere on macys.com, Lanigan has stemmed Wild Spirit's retail distribution. It's in roughly 30 stores currently. "I made the conscious decision to pull Raw Spirit back a little bit so our limited resources weren't being spread too thin. It's predominantly online, and it continues to evolve and do very well," she says. "I've been using the last year to look at our positioning, and we are getting ready to relaunch the brand in 2020 with a collection that will take us in a slightly different direction. I'm hopeful it will give us clear positioning that remains niche and high-end."
As for Wild Spirit, it isn't exclusive to Walmart, and Lanigan envisions it eventually expanding beyond the chain in the mass retail segment. And she foresees a larger push by mass retailers to jump on beauty movements that have shaped their prestige counterparts. "The trends that we are seeing in niche are much more rapidly translating to mass than brands realize, and I think these are megatrends that are not going to go away," says Lanigan. "So, clean, sustainable and cruelty-free, they are going to be the norm. I can guarantee you there will be lots of innovation in the mass market picking up on all of that."