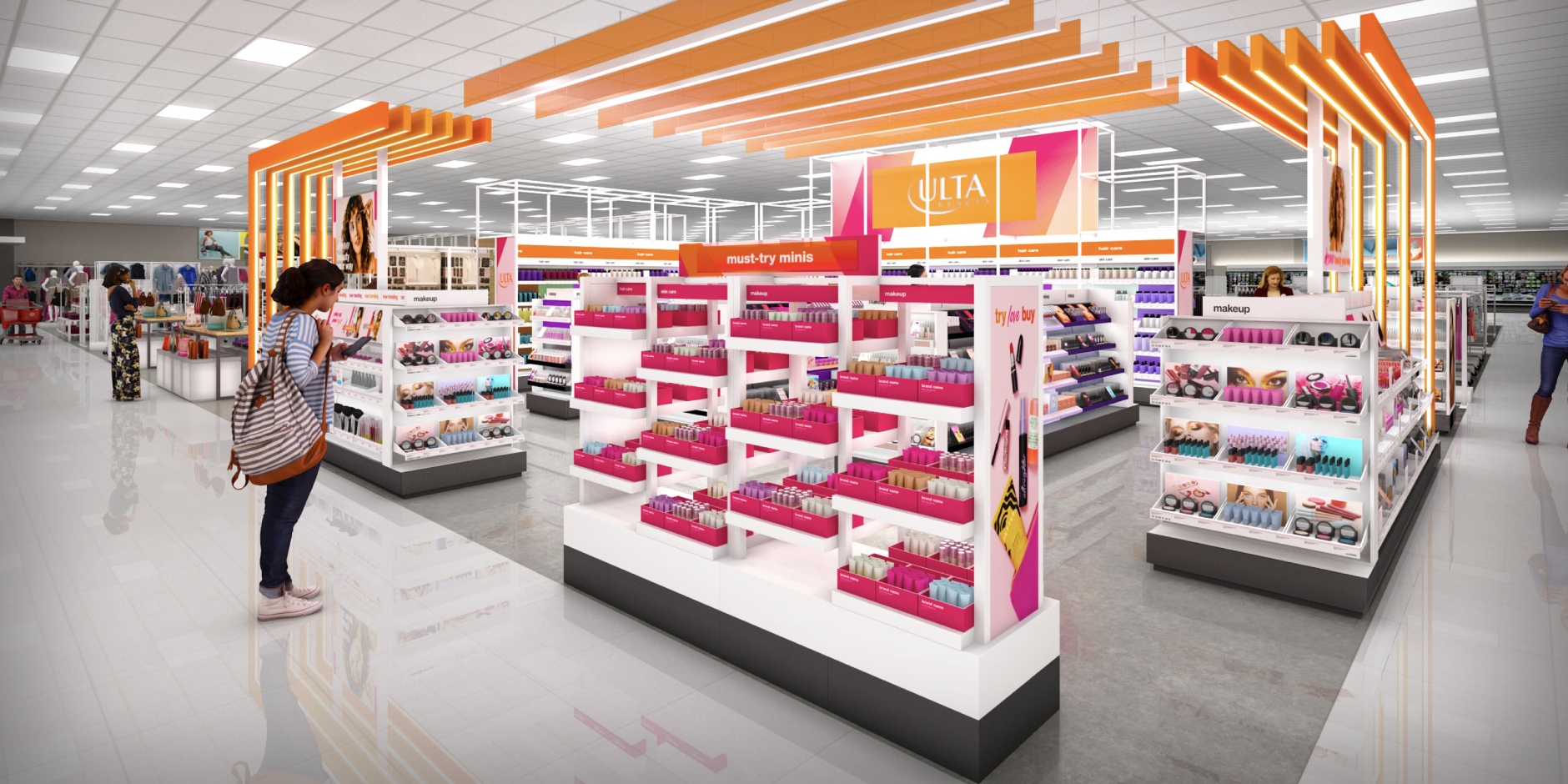 Will Shoppers Pay Luxury Beauty Prices At Big-Box Stores?
Blurred lines may be 2021's biggest beauty retail theme.
Not only are physical retailers pushing into the digital space with acquisitions and partnerships, but traditional boundaries between prestige and mass beauty retail are eroding as alignments between pricier and accessible stores manifest with e-commerce and in-person selections. Of course, the most notable alignments are between Sephora's and Kohl's, and Ulta Beauty's and Target, which Ulta COO Kecia Steelman notes Ulta customers have long patronized with high frequency.
In July, Target began putting in Ulta setups containing 50 brands at 100 stores with the aim of eventually rolling them out to 800 stores in the coming years. A month later, Sephora entered Kohl's with more than 125 brands at installations going into 200 stores with the goal of reaching 850 stores by 2023.
The retail matchups have brought unlikely brand proximities. At Target, shoppers can buy lipsticks for as low as $5.99 from Cover Girl or as much as $25 from MAC. They can buy a $30 charcoal mask from Clinique or a $6.49 version from Bioré. Too Faced's Better Than Sex mascara is $27 at Target, but customers can also scoop up E.l.f.'s Lash It Loud Mascara for $6.
For mass retailers, the success of the experiments will hinge on shoppers' willingness and ability to swing luxury prices in sub-luxury environments. For higher end brands and retailers, it will ride on forays into mass not degrading positioning and sales at premium online and offline destinations.
To get a sense of whether consumers are open to ponying up for prestige beauty products at big-box chains, we asked seven of them from varying walks of life about their buying habits at Target, Kohl's, Sephora and Ulta. What they told us underscores the pull of convenience and recognizable beauty brands as well as an enduring interest in the type of education generally associated with upscale stores and lingering hesitancy around paying lofty prices at places they visit for paper towels and underpants.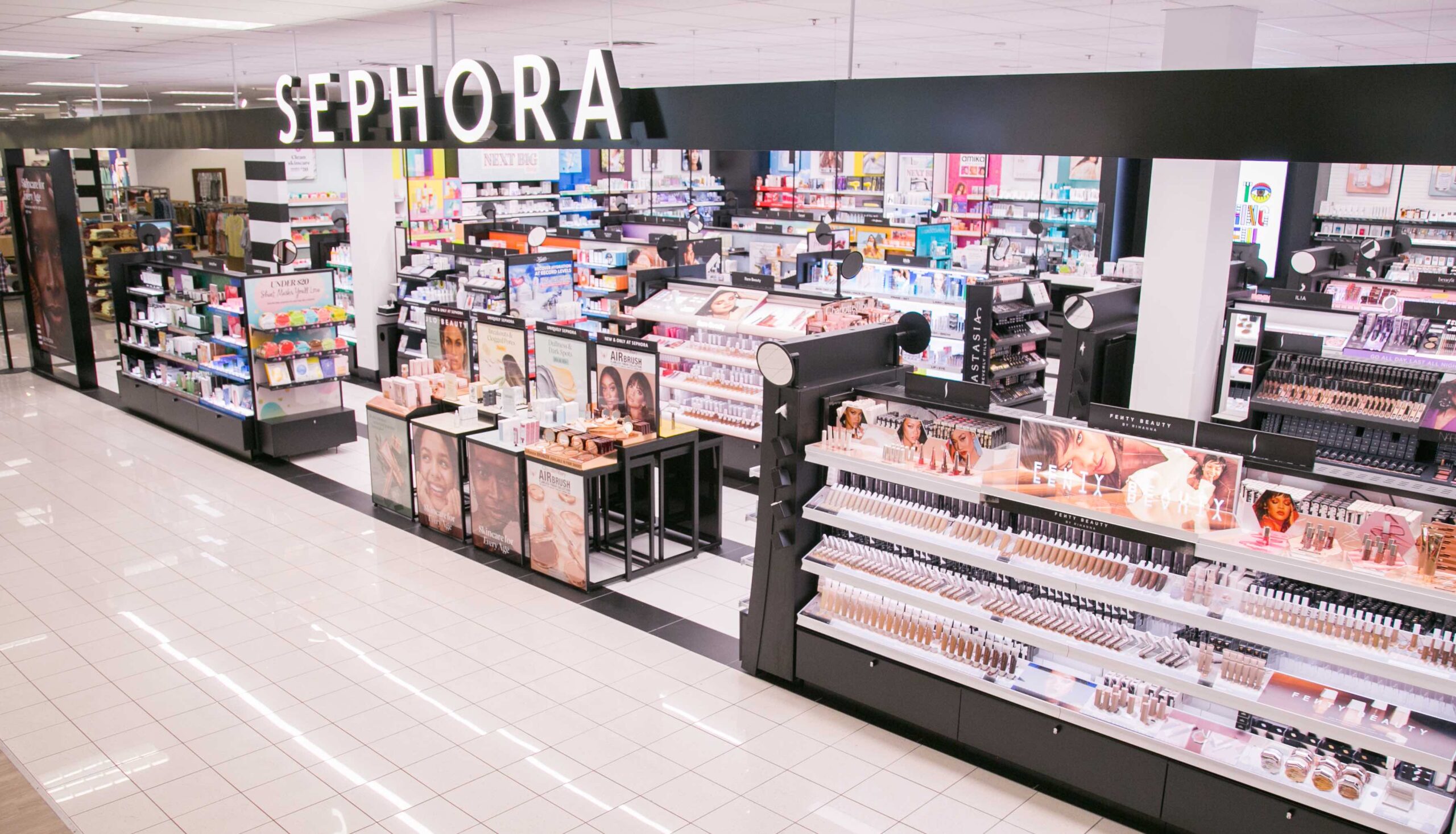 Edwina Walker Wright
Senior Manager, 49
I did trade up as my income increased, I wanted better products. I would be willing to trade up as MAC is known to make excellent beauty products. I've never bought beauty products from Kohl's. I am happy with the mass market access at Target and Kohl's, but I would pay above the regular asking price for luxe products. I don't know if I would necessarily purchase products from one-stop shops like Ulta and Sephora because salespeople play a big role with product demos to influence my buying.
Stephanie Matsuba
Actress and Technology Entrepreneur, 31
I love the beauty selection at Target and have been purchasing skincare products there for years. Personally, I wouldn't want to buy luxe products from Target because it would ruin the experience of purchasing a luxe product. I enjoy the experience of working with makeup artists one-on-one and often find myself leaving with new goodies in the process.
I shop at Ulta and Sephora, but only for fragrance. I often feel a bit overwhelmed in these shops because there are almost too many products. It feels a bit like an outlet mall without the discounts. In an extenuating circumstance, I wouldn't mind all the products being accessible all in one place, but, in order to buy a luxe product at Target, I would need to see a little bit of a "luxe" deduction from the price, ha!
Liza Pascuito
Business Strategist, 35
I would absolutely spend more at Target for a product that I'm familiar with and consider reliable. I am happy with the purpose and price point with Target and Kohl's selection, but, all in all, it only feels satisfactory. I purchase from Sephora all the time. I currently get most of my products at Sephora, but, during the pandemic, I realized I love a last-minute online shopping moment at Target. I love being able to do a drive-up pickup in a couple hours. If I could also get beauty and skincare products on this same trip, I would love consolidating errands!
Sheri Wolfe
Realtor, 55
I don't usually buy beauty products from Target or Kohl's, but have shopped for them at Ulta and Sephora. I don't see myself buying high-end beauty products at Target or Kohl's in the future.  I think both stores have a lower-end image and, if less expensive beauty products are competing with higher-end "designer" ones, I don't predict a wild success in this category.
To be honest, it's just as easy to order my higher end products straight from the companies. I've had no choice but to do that during COVID, and it's a very convenient alternative if I'm rebuying something I already own. Chanel even puts the product in a really pretty package, and I feel like I'm getting a real "gift."
In the pre-COVID days, it was great to be able to sample products directly at the store such as Sephora. It would be difficult to buy high-end beauty products for the first time without being able to sample them at places like Target and Kohl's. I don't see a huge benefit to having these options.
Tigits Shongwe
Audit Manager, 56
​​I prefer to buy my makeup and skincare products directly from Sephora or Ulta. I appreciate their selection of high-end products and experience. On the other hand, I buy all my hair care, body lotion and body wash from Target or Walmart.
As a working mom, I would really enjoy one-stop shopping, this collaboration would make my life easier. I am product loyal, not store loyal. So, if Target or Kohl's or even Walmart start selling Chanel foundation, Nars concealer, Laura Mercier powder, Skinceutical Vitamin C or Elta MD sunscreen, I would absolutely buy them there, especially if they are at a lower price.
Maddy Ocon
Accessories Buyer, 31
I shop at Target, Ulta and Sephora normally. I consider Target my one-stop shop, so I buy anything and everything there. It's a convenience factor. I buy groceries, cleaning supplies, clothes, and that's the appeal of Target for me. When it comes to beauty at Target, I usually buy mass brands and products like Cover Girl mascara because I wouldn't normally buy a super expensive mascara.
I use Ulta and Sephora kind of interchangeably, but I buy luxury beauty products that I am more concerned about quality with like my skincare, cleansers, moisturizers, foundation at those stores. I would be willing to buy prestige beauty from Target— one less trip in my day—but I would probably only buy luxury brands there that I recognized. I don't think I'd be willing to splurge on luxury-priced brands I haven't ever heard of from Target, but I would try a luxury brand I hadn't heard of before in-store at a Sephora or Ulta.
Wendy Daseler
Retired, 64
I shop at Target, Ulta and occasionally Kohl's. At Target, I'll buy groceries, drugstore items and holiday things, but I will occasionally buy makeup like mascara and eyebrow pencils. At Ulta, I'll buy products from brands like Lancome, IT and Benefit, and cologne as well as haircare products. At Kohl's, I'm more apt to buy holiday and kitchen items as well as clothes for my grandchildren.
I would probably buy prestige-priced products from Target or Kohl's if I knew the product or if I had heard something about the product. I would most likely buy things like lipstick or mascara or possibly an everyday tinted moisturizer.