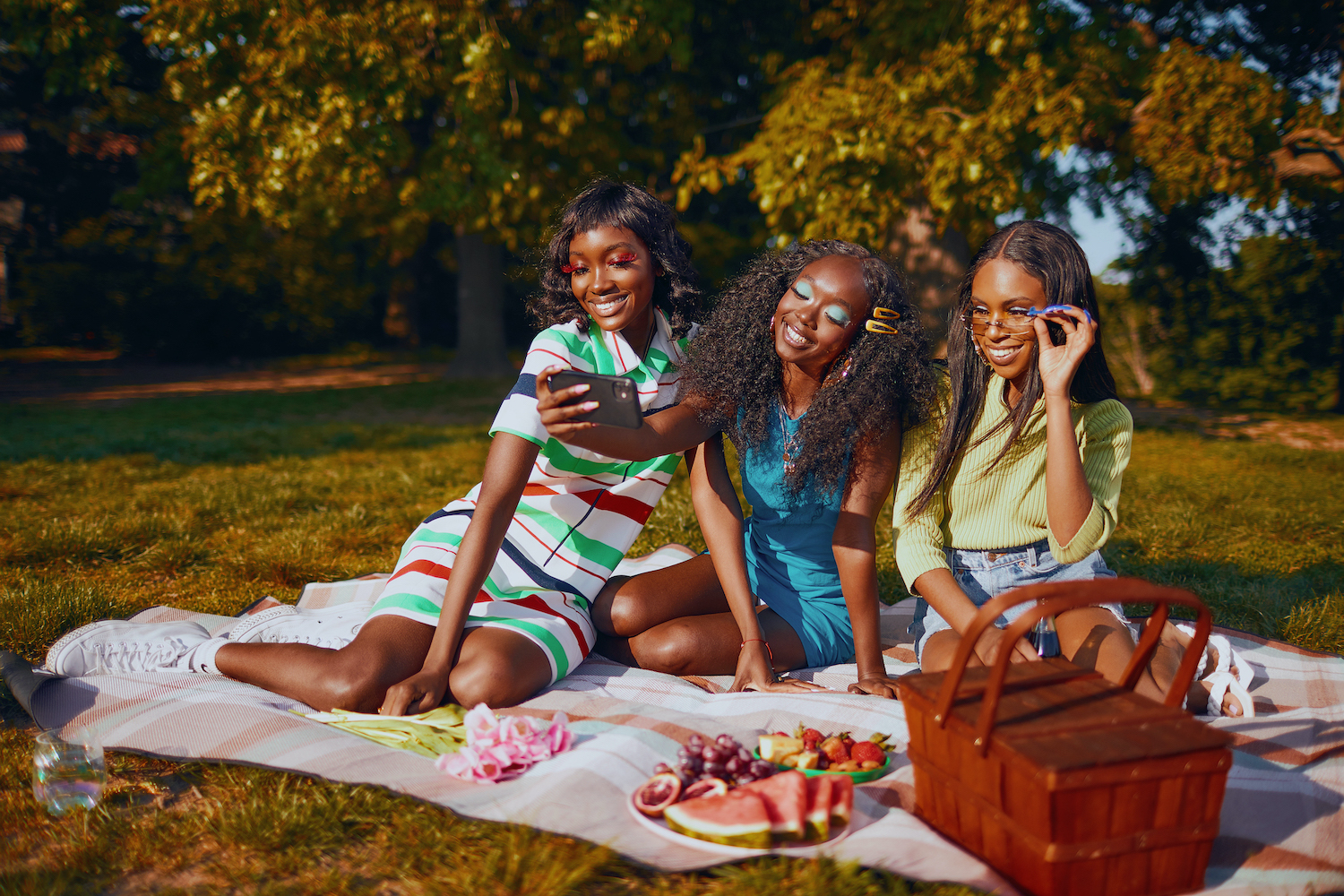 With $2M In Seed Funding, Waeve Wants To Bring Black Women Joy Through Wigs
Mary Imevbore's hair experience while attending Williams College, the liberal arts school located in the tiny Massachusetts town of Williamstown, where Black salons are few and far between, inspired the idea for Waeve. "I didn't have the time and the resources to take care of my hair in the same way that I did when I was living at my parents' house," she says.
Rather than wearing braids or weaves, which Imevbore, who grew up in Connecticut, had gotten professionally done in the past, she turned to wigs at her mom's suggestion and quickly realized there wasn't a wig brand she was particularly drawn to. "It was very shocking to me because it's an expensive product, one that people are spending hundreds of dollars on," she says. Wigs were also gaining popularity online and with celebrities around 2018, when Imevbore graduated with a computer science and political science degree, and direct-to-consumer brands such as Warby Parker and Glossier were taking off.
"There were so many great e-commerce companies for other products out there, and we were also seeing that Black women were the primary customer of wigs, but are continuously underrepresented in the beauty space," she says. "This led me and my co-founders [and Williams College classmates Susana Hawken and Tiiso McGinty] to think, 'OK, we want to create the company that we want to shop from.'"
Waeve launches today and operates via a drop business model releasing four collections of six wigs per year. The first collection called Days of the Week revels in wigs as fun style moments for every day of the week. "We have six wigs named Monday through Saturday, and we've purposely left Sunday open to embrace wearing your hair in any way that feels good for you," explains Imevbore. Waeve is dedicating 2% of sales from each drop to an organization. Black Girls Code is the first organization the brand is supporting.
Imevbore, McGinty and Hawken initially played around with providing customers with the ability to build their own wigs, but decided that the drop model logistically made more sense. "From a business operation standpoint, we know exactly how much inventory we're ordering, and we think that's something that actually makes us more sustainable because it's not like we're going to over order to make sure that we always have stuff. We have a pre-set amount," says Imevbore. "And, then, for the customer side, if we sell out, we've tried to make it cool rather than annoying…We're telling you we have a limited amount from the jump." She adds, "The drop model allows us to switch out the different styles that we're offering without necessarily promising that we're going to keep SKUs and constantly have all of these styles available."
Waeve sells both synthetic and human hair wigs as a way to tap into various customer groups, and the Days of the Week selection is split evenly between the two options. Though human hair tends to be the preferred option for wig wearers now, Imevbore thinks synthetic versions are the future. "We really want to innovate on synthetic and get to a point where synthetic hair wigs are as good quality as human hair wigs," she says. "It's important for us to offer the thing that people want, but to offer synthetic from the beginning as well to kind of slowly get our customer used to wearing it." Waeve's synthetic wigs are more affordable at around $72 compared to human hair wigs that can be priced as high as $398.
The extensive range of prices for wigs frustrated Imevbore as a consumer. At Waeve, the brand's China-based supplier played a role in helping the brand keep prices on the affordable side. "We were able to find suppliers that we really loved that were a couple of layers removed and cut out the middlemen, which is essentially like what you would get on an Ali Express," she says. "We have the prices that they shared with us and, then, we priced our wigs in a way that was sustainable to run our business. We're super happy to be able to offer what we think is really, really high quality for a really amazing price…We're really trying to create the standard for what a good wig price is because it is so disparate."
Each order will be shipped and fulfilled by Waeve from Boston. The brand is focused on direct-to-consumer distribution at the moment, but Imevbore would love for Waeve to have its own stores or branch into retailers in the future. She says, "Currently, you can't buy wigs at Sephora, but what if you could?"
Prior to Waeve, Imevbore, Hawken and McGinty started a series called "Her Hair Stories" featuring interviews with Black women about their hair journeys. Each feature has a similar arc in that almost all of the women subjects arrive at wigs as their go-to protective style. The stories proved helpful during Imevbore's initial fundraising pitches in which she had to explain the problems within the wig industry and reasons consumers wear wigs. Imevbore says, "There were times when my co-founders and I were annoyed by it because we were like, 'Oh, if we were just selling lipstick, we wouldn't have to explain why someone wants lipstick.'"
Piggybacking off of the "Her Hair Stories" concept, the Waeve co-founders created videos of people discussing why they wear wigs and the issues they encounter buying them.  "Once we did that, then we could explain, 'Look, this is a product that people wear because it saves them time, and it saves them money, and it's a way to express themselves," says Imevbore. "It's also a product that is actually very difficult to buy, is growing in demand, one that's expensive, and it's one that people buy recurringly. It's a big market with no market leader, so, like give us your money please."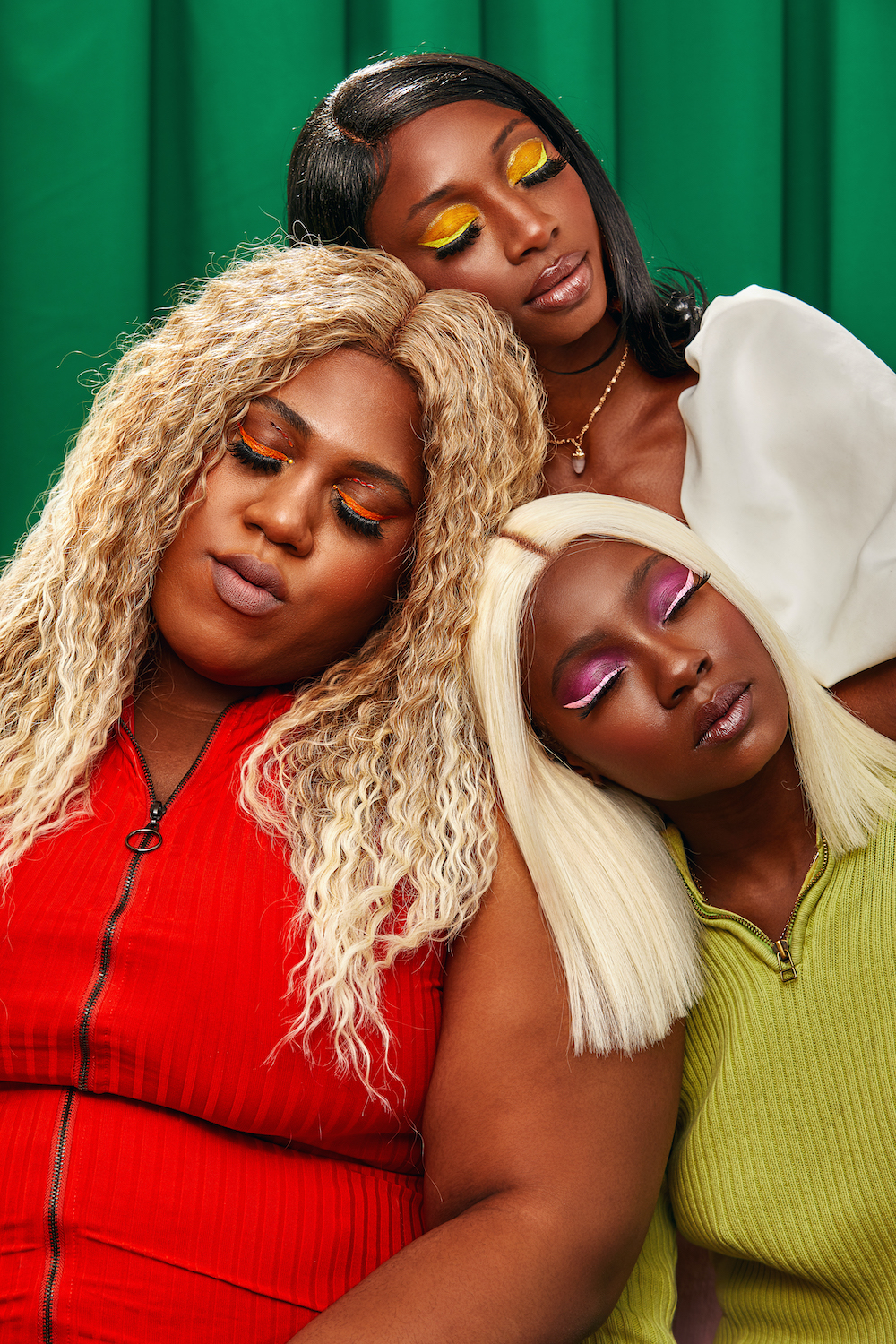 Waeve started out with $15,000 that the founding trio won after competing in Williams College's business competition in 2018. Hawken chipped in another $15,000 from a different pitch competition at MIT, where she's currently a doctoral candidate. On top of the competition money, the plan early on was to raise $300,000 through a family and friends round, but the pandemic hit, and Imevbore was able to participate in a virtual program run by the venture capital firm Pillar VC that supplied instruction on fundraising. Imevbore, Hawken and McGinty decided to set a goal of raising $1 million, but ended up raising double that amount in a round led by Pillar VC with participation from Maveron; Chord Commerce co-founders Henry Davis, former president and COO of Glossier, and Bryan Mahoney, former CTO of Glossier; Ali Weiss, SVP of Marketing at Glossier; and Pillpack co-founders TJ Parker and Elliot Cohen. Imevbore previously worked at Pillpack.
She says, "In some ways, it's actually easier to raise millions of dollars from a VC than it is to try to raise $300,000 from a bunch of friends and family, if you have your story right." Waeve's story is about freedom and agency through wigs. "Wigs have saved me so much time," says Imevbore. "They've allowed me to travel somewhere where I know I'm not going to be able to do my hair myself. They've allowed me to sleep in late in the mornings. They've allowed me to protect my hair. They're so much more than just a beauty item."
She wants to grow Waeve to become "the Nike of wigs," and deliver high-quality styles for a myriad of occasions while celebrating Black women along the way. "Black women are the ones who popularized the product. The way we wear wigs is the way that lots of people are starting to wear them," says Imevbore. "We felt like someone was going to see this gap in this market, and it was important for that to be a company that celebrates the pioneers of the industry." She emphasizes, "Ultimately, our mission is to just bring people joy and to celebrate self-expression, and I hope that we continue to be able to do that as we innovate in wigs."