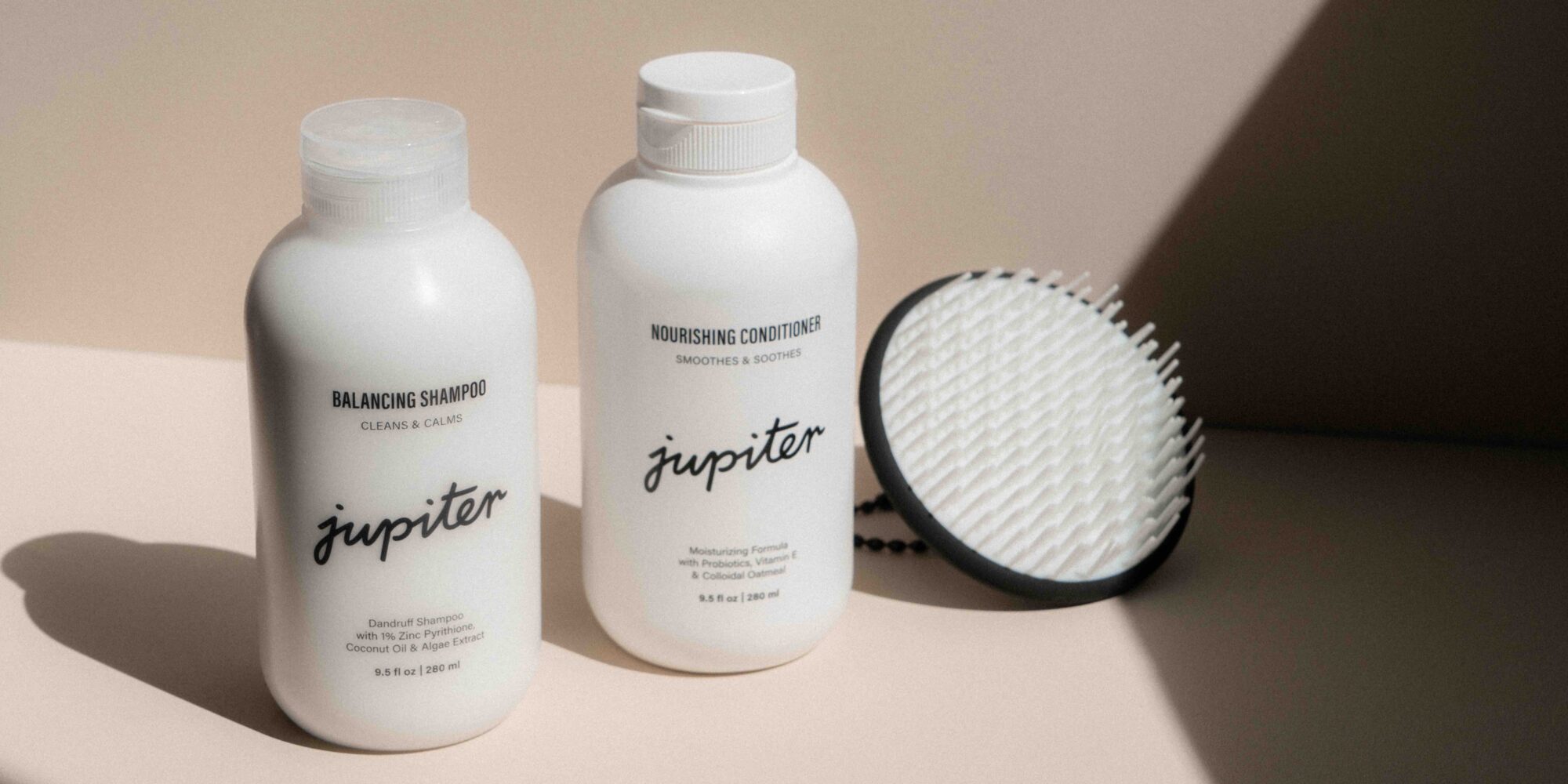 With New Seed Funding, Scalp Health Brand Jupiter Has More Fuel To Fight Flakes
Jupiter, the brand making dandruff products worthy of showing off the in shower, has raised an undisclosed amount of seed funding.
Vanterra Capital, backer of Cleancult, Quip and Daily Harvest, led the seed round with participation from PopSugar co-founder Brian Sugar's Sugar Capital, Giphy founder Adam Leibsohn and Lee Linden, managing partner at Quiet Capital. Spearheaded by former MediaLink SVP Robbie Salter and Rohego Holdings founder Ross Goodhart, Jupiter is an ideal match for Vanterra's investment philosophy of supporting consumer brands that are "better for the environment, society and you," according to Steven Himmel, a partner at the private equity firm.
"When you look at what Jupiter is doing, it was a no-brainer because it really fits a number of areas that we look for," he says. "We share the principles that Robbie and Ross have. Focusing on scalp care, they are really creating a product with a much cleaner ingredient label than the incumbents, and it's a product people can be happy to use knowing it's not as harmful as the other products on the market today."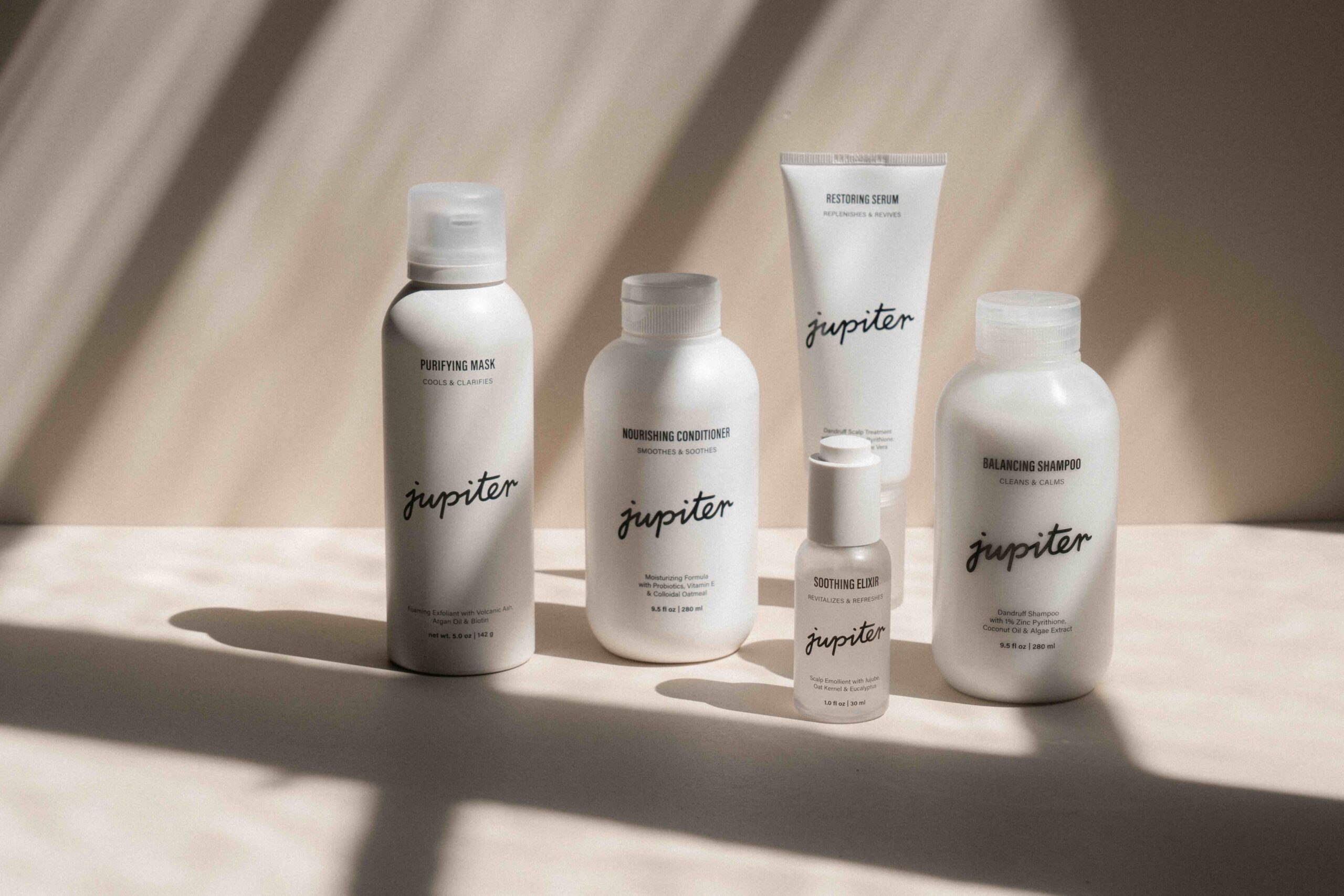 The dandruff treatment market is niche—Data Bridge Market Research forecasts it will proceed at a compound annual growth rate of almost 6% to reach about $12 billion in global sales by 2028, about as much as farming equipment company John Deere makes in a quarter—but Salter suggests there's no reason it should be. He divulges an estimate that 50% to 75% of people deal with dandruff at some point in their lives, and the pandemic has brought attention to the scalp like never before with stressed-out people confronting inflammation, itchiness and hair loss.
The main theses underpinning Jupiter are that the market isn't larger because brands haven't effectively catered to women, and have stuck with an outdated medicinal approach to their packaging and formulations that reinforces the stigma around dandruff. "Women have been totally left out," says Salter. "We felt, not only was there an opportunity to deliver a gender-neutral product, but we could do so in way that would speak to the female consumer and get them excited about what they were doing."
Prior to launching Jupiter in May of last year, Salter and Goodhart sought to validate their theses with a test brand called Headway that spiffed up scalp solutions with chic packaging, and presented formulas avoiding sulfates, phthalates and parabens. They shelled out about $10,000 to advertise Headway. The response to its two-month run was positive, and convinced Salter and Goodhart their theses were correct.
"We wanted it to feel like you were using a product that would be in your hotel room in the south of France."
In fact, Salter says Jupiter's early core customers map exactly with Headway's: They're educated millennial women with above average disposable incomes residing in major cities such as New York, Los Angeles, Seattle, Chicago and Miami or the suburbs ringing them. Salter describes them as skintellectuals, which makes sense he says because Jupiter developed its formulas "as if they were skincare products."
Readying Jupiter for release wasn't easy. Originally, Salter says he and Goodhart thought it would take nine months to finish the brand's products, but it took closer to 20. They worked hard to perfect textures and scents and, once they were done with them, the pandemic put a crimp in the supply chain.
"We wanted great bounce whenever possible. We wanted a good lather to the extent that was possible. We have no sulfates, phthalates and parabens, and getting shampoo that lathers well is really hard when you remove those ingredients. We also have no synthetic fragrances," says Salter. "We wanted it to feel like you were using a product that would be in your hotel room in the south of France."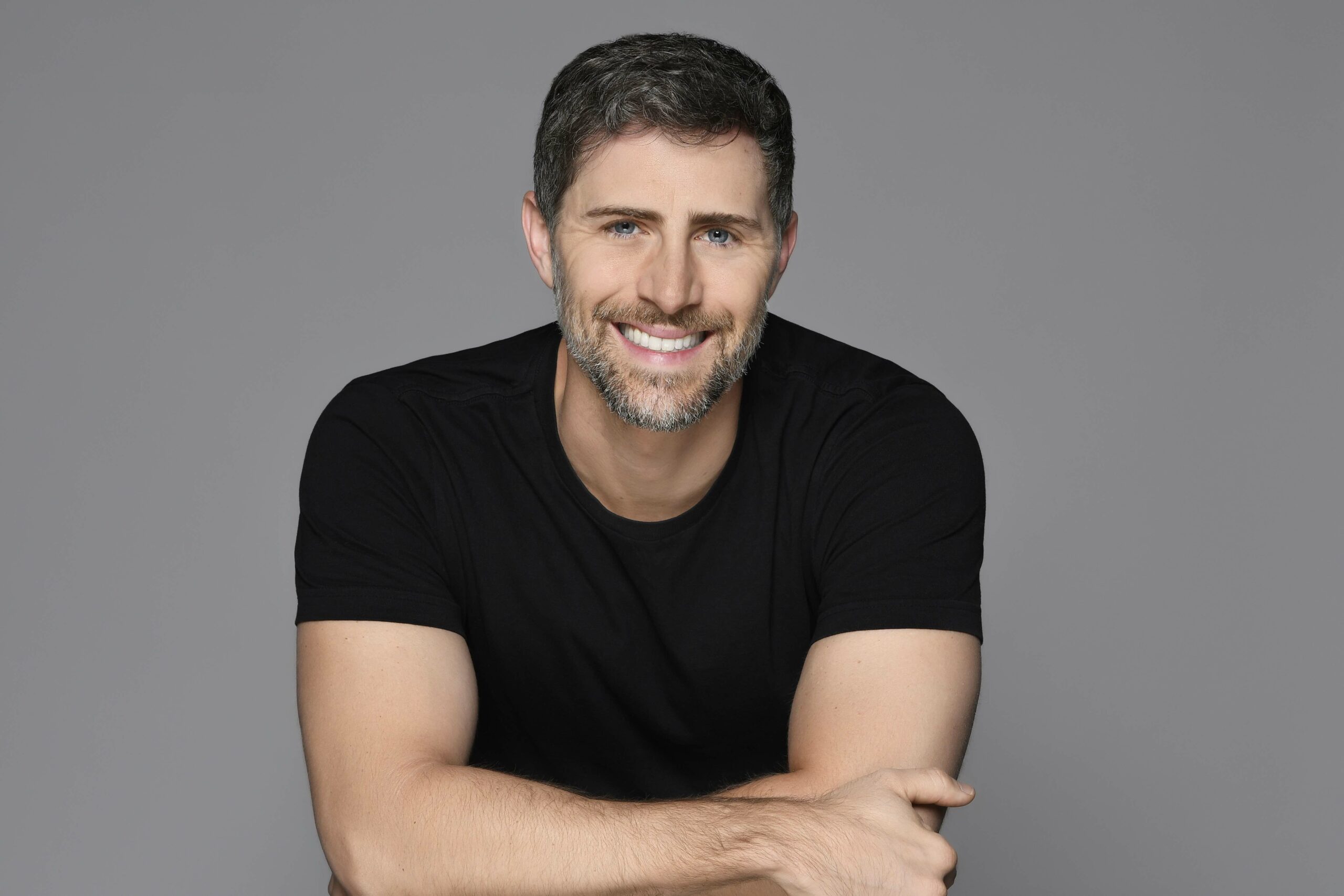 Jupiter's assortment consists of six products priced from $15 to $29. An over-the-counter dandruff remedy with the active ingredient zinc pyrithione, Jupiter's Balancing Shampoo is the brand's bestseller. Nourishing Conditioner, Restoring Serum, Soothing Elixir, Scalp Brush and Purifying Mask constitute the remainder of its range. Restoring Serum, another product featuring zinc pyrithione, is designed with a needle-nose tip to be applied to protective hairstyles. It's directed in particular to consumers who wash their hair two to three times a month rather than two to three times a week. Containing volcanic ash, biotin, argan oil and vitamin B5, Purifying Mask is being incorporated in scalp services at Fellow Barber's locations.
"We believe that scalp health is the next frontier of personal care," says Salter. "Just like you've been treating your face with a multistep process as K-Beauty taught us, we believe that is the future of haircare and personal care."
The seed funding will help Jupiter keep up with demand by financing inventory and talent. In late 2020, the brand encountered an out-of-stock situation, but luckily restocked in advance of being highlighted on "Today" in a January segment on small business. About six weeks ago, Jupiter's shampoo sold out again, and the brand promptly amassed a waitlist of 1,000 people. It's since reloaded its shampoo reserves.
"We believe that scalp health is the next frontier of personal care."
Jupiter declined to disclose sales figures, but industry sources told Women's Wear Daily last year that the brand could generate between $1.5 million and $2 million in its first year of availability. The brand commits 5% of profits to mental health initiatives. Salter says, "We are building a sustainable business that we want to be able to run profitably versus just by scaling with purely paid marketing and losing money on each acquisition." So far, Jupiter's return rate is a measly 2% and 25% of customers snap up subscriptions on their initial purchase.
Going forward, Jupiter isn't straying from scalp merchandise. Salter says, "We are specialists, and our focus is totally on scalp health. We have no intention today of producing products that are just good haircare products." Jupiter does intend to push further beyond e-commerce on its website and Amazon, where it debuted about six months after introducing its site. It's already in select dermatologists' offices, salons and barbershops (see the aforementioned Fellow Barber), and plans to continue to expand in those places. The brand is open to wholesaling to Ulta Beauty or Sephora, but Salter says, "There is no rush. When we do it, we want to do it right."
Jupiter has secured funds in three tranches. It did an angel round at the concept phase during which Salter and Goodhart concentrated on people in their network. A bridge round followed once they had formulas in hand. "We were walking into a room and saying to people, 'Hey, you know dandruff shampoo, we are going to make that better,'" recalls Salter. "They were like, 'I totally get it, the existing products are horrible. I'm in.'" The seed round marks Jupiter's inaugural institutional capital.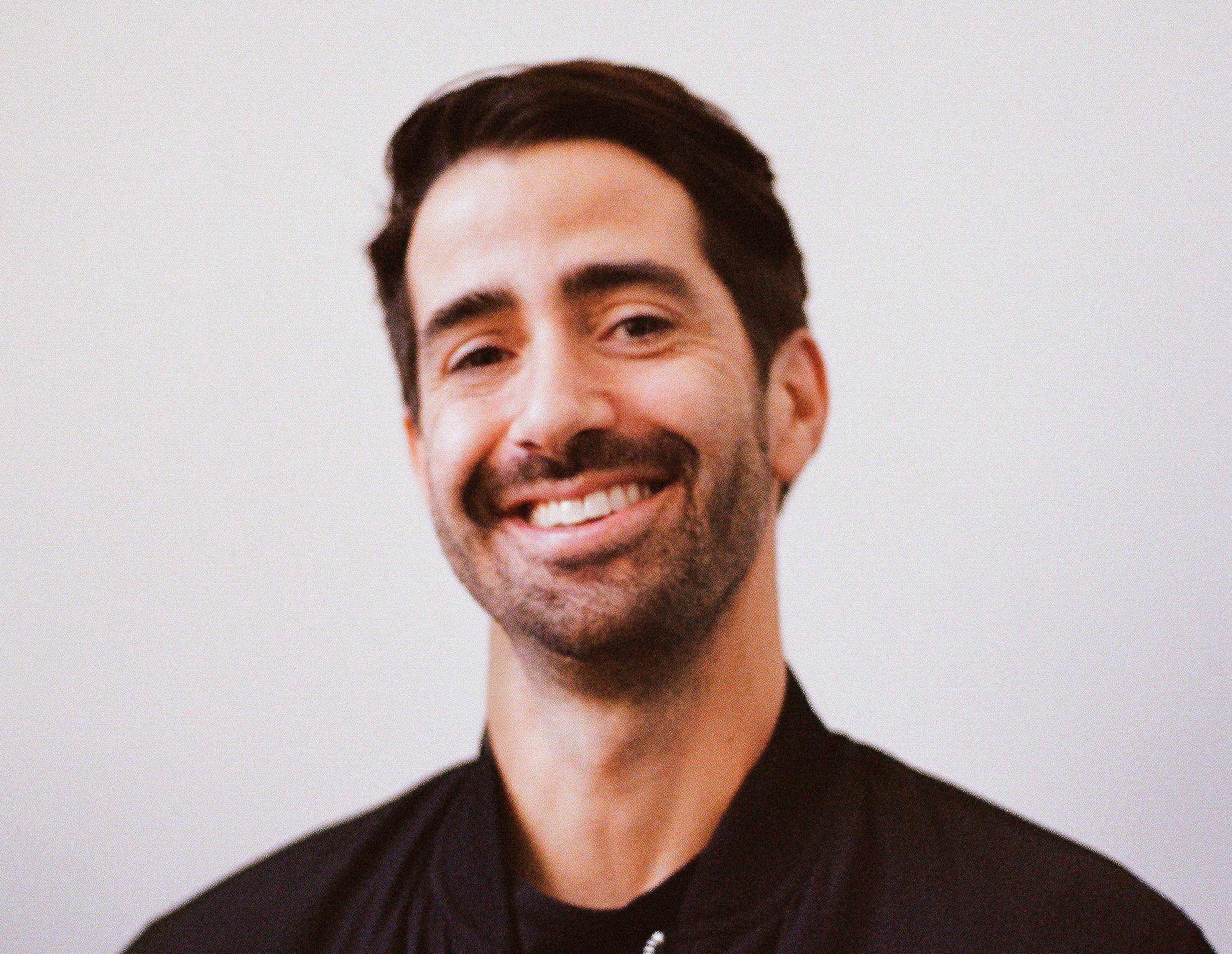 Based on his experience, Salter offers two pieces of advice to entrepreneurs embarking on fundraising. "Take every call. It's a relationships business," he says. If a call doesn't pan out, though, Salter recommends not worrying about it too much. "There are people who just aren't going to like what you are doing and that may be personal, meaning they don't have the issue and they don't understand it, or they just don't like the category," he says. "What Ross and I kept reminding ourselves is we believe in what we are doing, we know we have great products, and it's just a matter of the right fit."