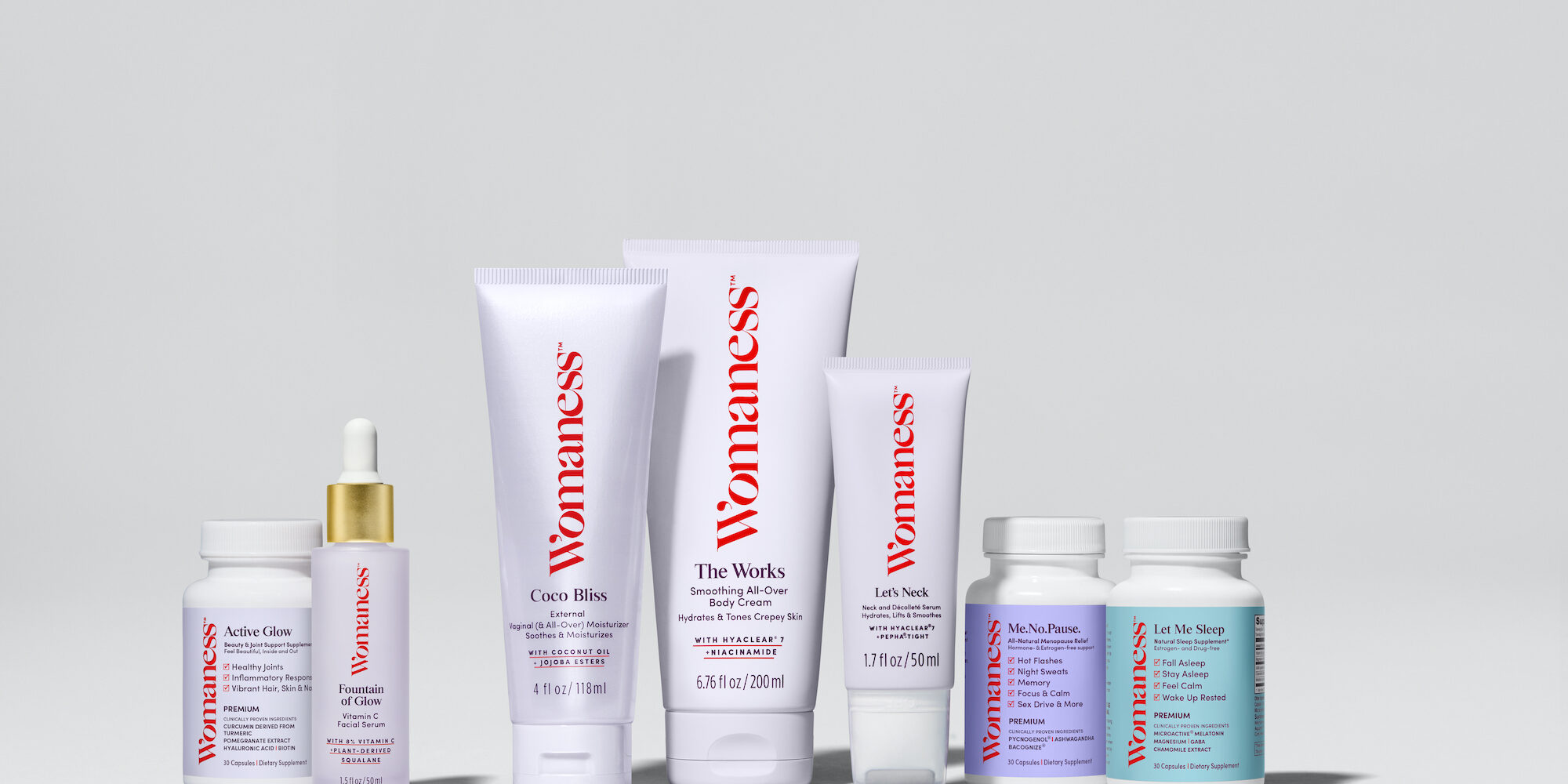 Womaness Becomes Ulta Beauty's First Menopause Brand
Ulta Beauty may be gen Z's favorite beauty retailer, but the specialty chain wants to make sure their moms are taken care of, too.
Today, Womaness is entering Ulta Beauty as its first menopause care brand with five items at approximately 400 in-store The Wellness Shop displays and two additional products online. Priced between $15 and $40, the products are Me.No.Pause. Menopause Relief Supplement, Let Me Sleep Supplement, The Works Smoothing All-Over Body Cream, Let's Neck Neck and Décolleté Serum, and Coco Bliss Vaginal & All-Over Moisturizer in stores and on Ulta's website, and Active Glow Supplement and Fountain of Glow Vitamin C Facial Serum available only online. 
Penny Coy, VP of merchandising at Ulta, says, "As women continue to unabashedly embrace their wellness needs and reshape what aging beauty really looks like, we're delighted to provide guests with even more offerings that will address all of their menopause concerns."
Womaness co-founders Sally Mueller and Michelle Jacobs were in talks with Ulta since the brand's debut last spring, but they got serious about what a rollout would look like in earnest about nine months ago. "They really embraced it from the very beginning," says Mueller. "They're so savvy, and they know their guests so well, and they know this is such a huge opportunity to service a guest that they probably already have."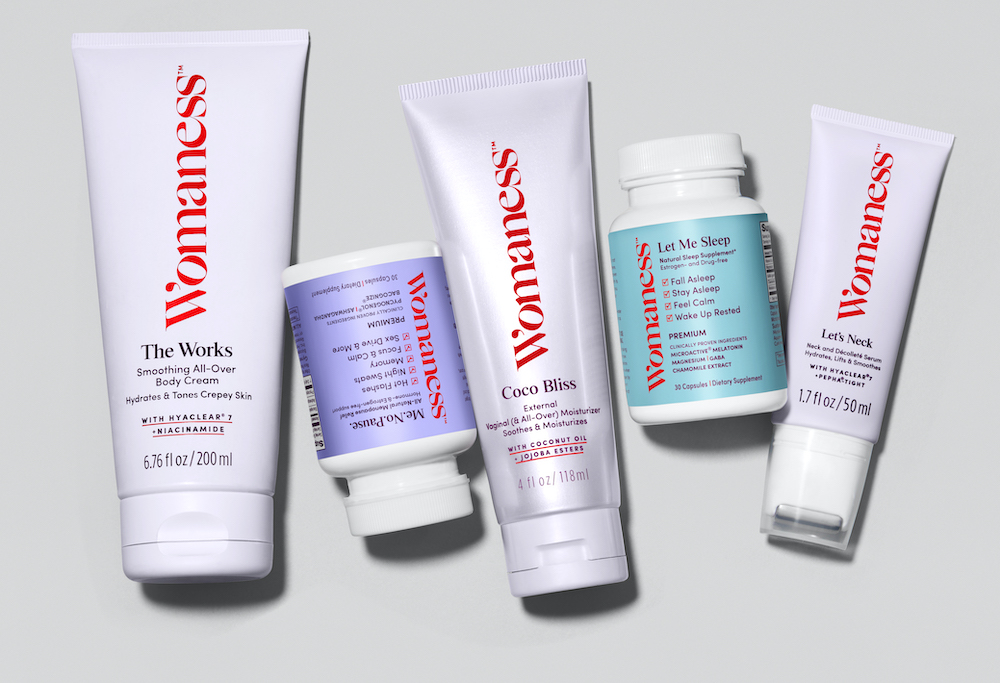 Ulta's current The Wellness Shop assortment includes a "Down There Care" section with intimate wellness items like Wldkat's Pleasure Serum and Sweetspot Labs' Rescue Balm Concentrated Vulvar Treatment. However, it hasn't made a big sexual wellness splash like Sephora did earlier this year. When Ulta asked Mueller and Jacobs about what they thought would be the ideal inaugural collection from Womaness at the retailer, they recommended the brand's skincare products. Surprisingly to them, Ulta was enthusiastic about leaning into Womaness's wellness products as well.  
"They understand what we're trying to do here by thinking about the whole woman and all of the issues she's going through," says Jacobs. "We were really excited to put this product in Ulta, but also that they wanted to understand the whole brand."
Paramount to the partnership's success is making sure Ulta's sales associates understand menopausal skin is different from the skin of gen Z and millennial shoppers. "It's a moment in this woman's life where she's going to change up her skincare routine. You look at your skin and you're like, 'Oh my god, something is different." You no longer want to buy the stuff you bought. You're looking for something different," says Jacobs. "If the sales team can get her at that moment, she'll be willing to make a change and understand that the loss of estrogen, the decrease in collagen makes you need different ingredients. You need more hydration."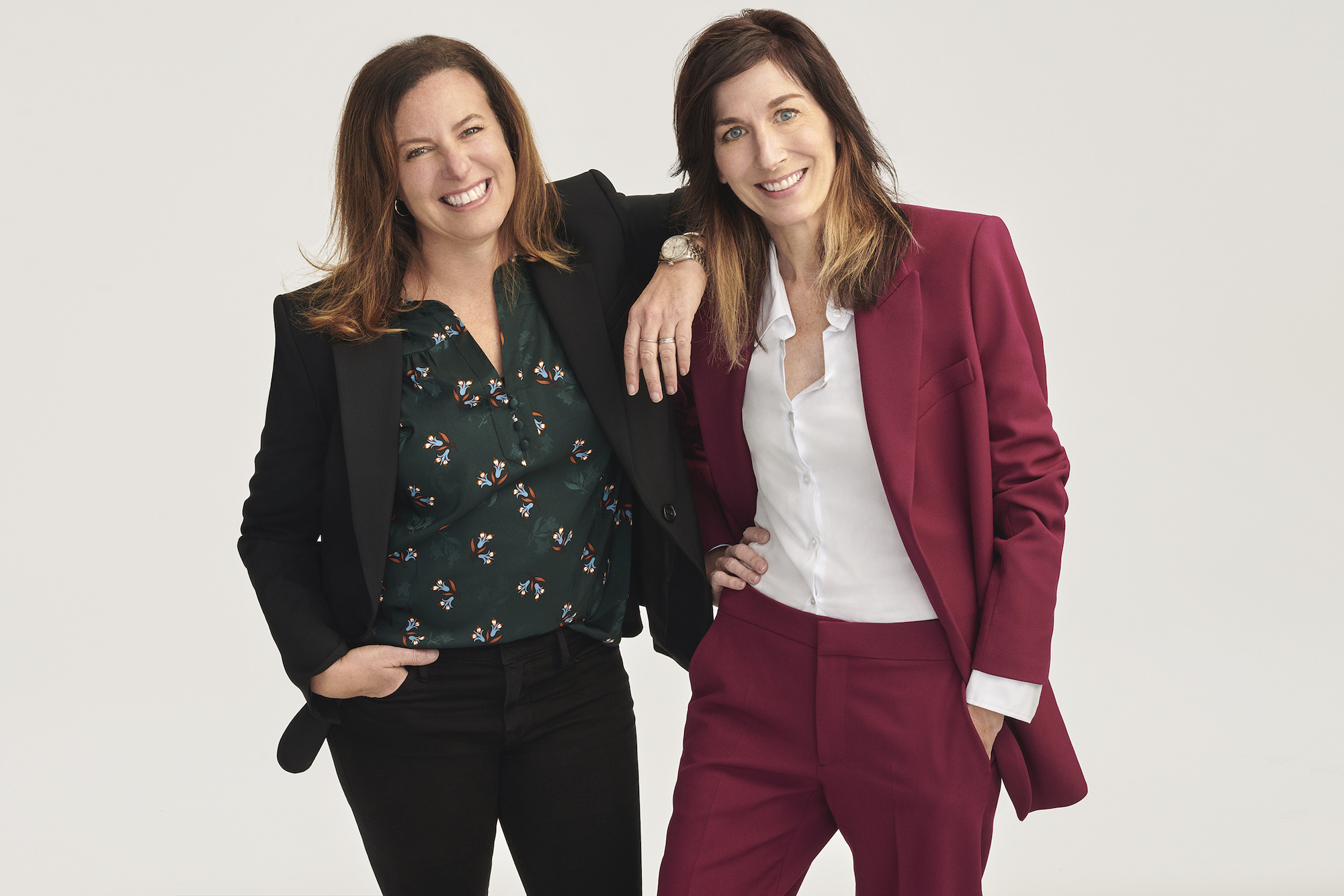 Ulta represents Womaness's second major retail partnership. At launch, the brand landed at Target, where Mueller had been a senior marketing executive, with its complete range of 13 products spanning the skincare and personal wellness sections. Womaness's vibrator, Gold Vibes, is showing strong sales at the big-box chain. "It's interesting to see that the customer is finding those sexual wellness products at Target," says Mueller.
Currently, retail is responsible for 60% of Womaness's sales. Its direct-to-consumer distribution accounts for the remainder.  The brands sits in a buzzy category that beauty entrepreneurs, stores and investors are jumping into. Last week, Beauty Independent reported 40-and-over hormonal wellness brand Wile raised a $3 million seed round and launched at Whole Foods Market.
Mueller emphasizes retailers can no longer ignore the needs of the powerful menopausal consumer. "This is the healthiest, wealthiest, most active generation with so much spending power," she says. "Retailers are focused on inclusivity, but many of them are forgetting about the older consumer, and we're not even talking that old. We deserve shelf space. There are 50 million-plus women going through menopause at any given time. It's a huge market."