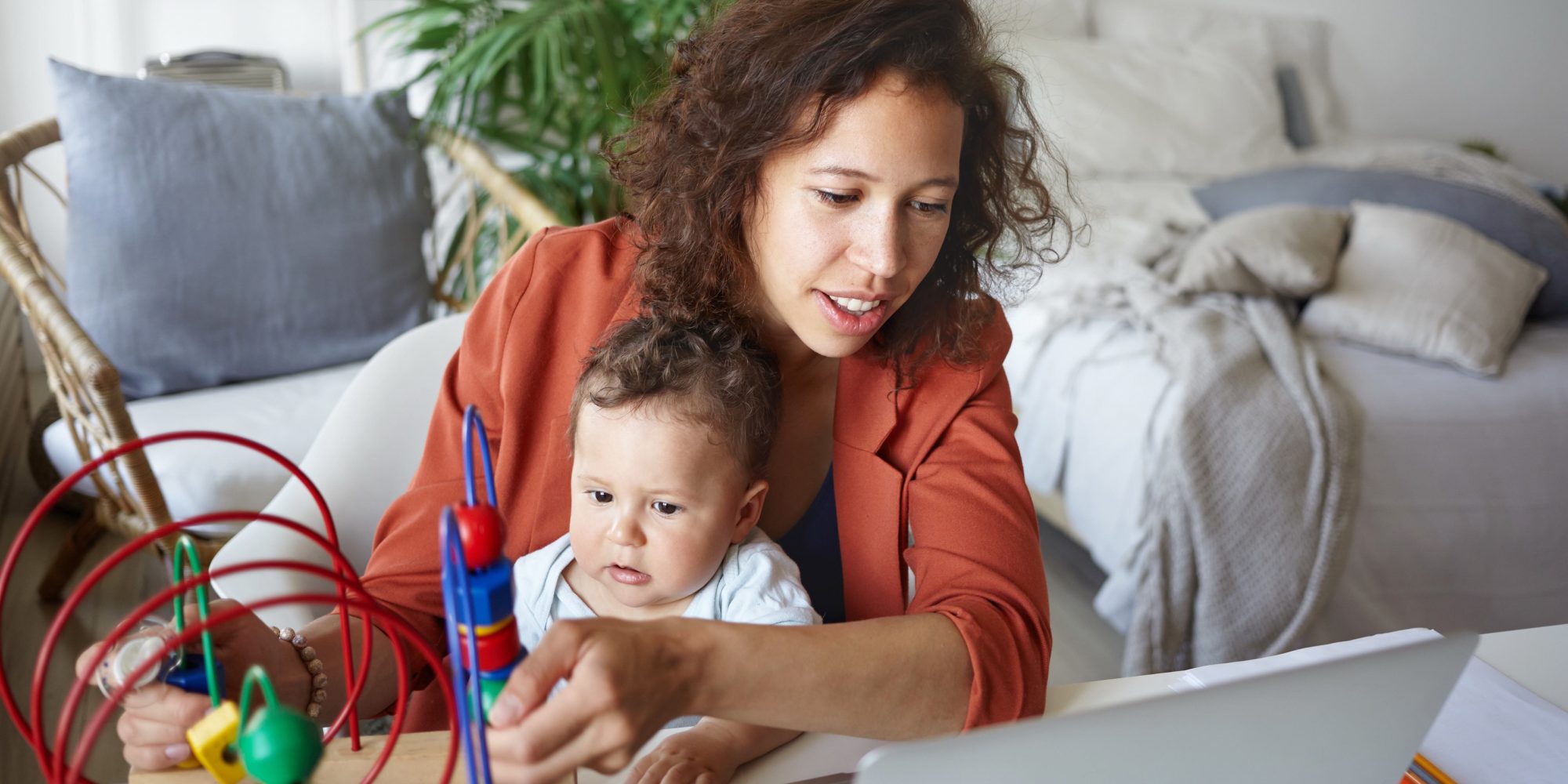 The Work-From-Home Movement Will Change Beauty Forever
Nary a swipe of lipstick has crossed the lips of beauty industry veteran Shannon Curtin, CEO of New World Natural Brands and former pageant girl accustomed to regularly wearing makeup, in over three weeks. "I haven't colored my hair since the first of March, which is completely scary," she says. "I'm staying as hydrated as possible. Cosmetics will continue to take a hit after this, but skincare is still going to be incredibly important."
Curtin's pared-back beauty regimen offers a glimpse at the nature of beauty consumerism in the post-coronavirus era. Chicago-based New World's 22 employees are working from home at the moment and, while they're likely to return to the company's headquarters as soon as Illinois' shelter-in-place order is lifted, Curtin is reevaluating workplace policies and office real estate to allow for greater working from home in the future. Undoubtedly, she isn't alone.
Prior to the pandemic, relatively few Americans worked from home. According to FlexJobs and Global Workplace Analytics, 3.4% of the United States population or 4.7 million people worked from home. The small work-from-home contingent has been growing and jumped 159% from 2015 to 2017. Fears of losing connectivity, creativity and productivity have held employers back from transitioning to work-from-home arrangements, but the large-scale work-from-home experiment occurring now will convince a significant portion of them their fears were unfounded. Curtin reports New World's at-home employee productivity has been remarkable.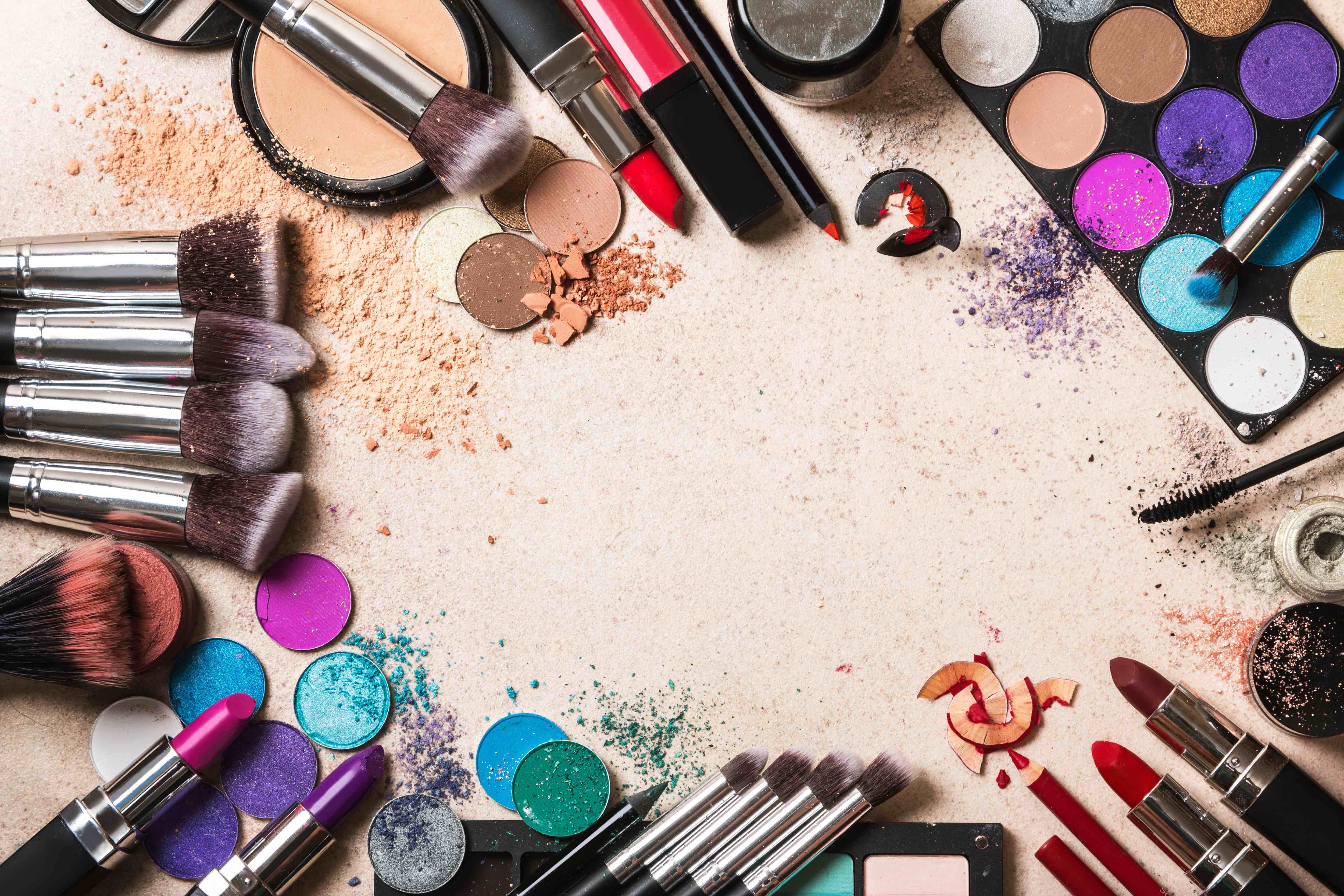 "The COVID-19 crisis will have a lasting impact on how people work," says Doreen Bloch, CEO of beauty data specialist Poshly. "Even though work-from-home requirements may appear to be temporary, many more people will think twice about how they commute and where they work, leading to a push toward more people working from home long term."
The work-from-home movement will propel the societal casualization already happening into overdrive. Polished makeup isn't generally coupled with women wearing sweats. Sales of color cosmetics, careening during the coronavirus crisis, will be further slammed by work-from-home setups becoming the status quo. Ben Bennett, founder of beauty brand incubator and investment firm The Center, says, "Even though you know you will see your co-workers on camera, for most working from home, it's simply too much effort to go 'full beat.'"
Bloch foresees a ray of light for makeup brands amid the dark prospects. When consumers do put on makeup, she believes they'll go big with it. Bloch explains, "Because people may be more selective long term with their public outings, they will 'dress up' their makeup looks even more than usual, and have time in the current work-from-home moment to learn new cosmetic application techniques and practice them."
"Even though you know you will see your co-workers on camera, for most working from home, it's simply too much effort to go 'full beat.'"
Similar to cosmetics, the hair color category may be transformed by COVID-19 and consumers thinking of beauty rituals in the context of home confinement. Unable to visit their hairstylists, people are turning to at-home hair dye, and sales of at-home color brands are surging. For example, L'Oréal-owned personalized at-home hair color concept Color&Co.'s sales tripled the week of March 13. At-home hair color companies are vying to retain customers that they wouldn't have picked up under typical circumstances.
Jeanne Tamayo, cosmetics buyer at grocery chain H-E-B, has been experimenting with different hair colors as she remains at home. She recently purchased pink and green shades from the brand Overtone. "Since I'm housebound, the embarrassment risk is low," says Tamayo. Discussing the broader trend Tamayo's purchases illustrate, Bloch says, "Someone who regularly went to the salon to dye their roots is now learning to do that at-home themselves and may decide in the future to simply buy an at-home hair color kit rather than pursue the salon route again."
The sunscreen, fragrance and hair removal categories could be hurt as well. Shaving companies recognize the deleterious consequences of consumers staying at home on their businesses and are attempting to strengthen their sales with products attuned to domestic environments. In June, Flamingo is launching an at-home pubic hair wax kit. Sunscreen companies will have to modify their strategies to resonate with consumers not getting outside to the extent they were previously.
Sara Dudley, CEO of The Sunscreen Company, is optimistic sun care will hang on to be "fairly strong." "If anything, this weird time in history has taught people to appreciate getting out in nature and to enjoy life's small moments like feeling the sun on your skin," she says. However, she envisions sunscreen product preferences possibly shifting. Dudley says, "We might see people prioritize facial sunscreens more as their splurge item and forgo larger body formats with higher price tags."
Working from home doesn't mean entirely abandoning beauty rituals. It just means cutting back those rituals to essentials. Tyler Williams, CEO of Nouveau Communications, a public relations agency with CTZN Cosmetics, Hipdot and Touchland among its clients, says, "Brands that are able to diversify their offerings to include essentials as soon as possible will be able to make long-term inroads with customers. Working from home means wearing less makeup, styling your hair less, perhaps shaving less, but you can still focus on what people need regardless. Everyone is still taking showers, taking care of their skin, [and] will likely carry through self-care and wellness habits beyond the outbreak."
In the skincare arena, Tamayo predicts moisturizers, hydrosols, masks and multitasking serums will perform well in a prolonged work-from-home scenario. She reasons, "Since we still head out for walks or a quick errand, these facial care multitaskers will take the place of makeup. Also, anti-blue light ingredients are rising in popularity." Of hydrosols, Tamayo says, "A quick spritz is a better pick-me-up than caffeine." Talking about moisturization, she adds, "Because it's an ingrained routine, it feels good and the cumulative effect is hammered into our psyches."
"A surefire way to fail post-coronavirus is to resume business as it was before the outbreak."
No matter their products, beauty brands will have to adjust to shopping increasingly taking place on screens rather than stores. Virtual try-on tools will be vital. "There are already technology applications that can apply a full makeup look digitally while people are on a video conference call," says Bloch. "These types of technologies may become more widely adopted." Emerging beauty brands have been implementing try-on technologies. CTZN Cosmetics has a three-step Get Matched tool available to customers online to find the right lip products for them, and Lamik Beauty rolled out a technology by AlgoFace enabling shoppers to virtually test out brow products.
Compounded by the economic slump, perhaps the most critical effect of the workforce swinging to an at-home model is a reduction in beauty spending. "People will continue to self-groom and maintain their skincare routines, but there is generally a reduced need for beauty and personal care products for many consumers if they have nowhere to go," says Bloch. "In the short term, data shows that drugstore and budget-friendly brands are being gravitated to during a crisis, especially due to concerns over the economy."
The crowded beauty market will see a culling of brands as beauty purchases decline. The brands that persevere will be skilled at shaping products and messages relevant to changed consumers. "It's more important than ever to focus on what makes your brand different, and to make sure that each product launch is meaningful, innovative and fulfills the promise," says Charlene Valledor, a partner at brand development and management firm SOS Beauty. "We think that people are going to be excited for their lives to go back to normal, but they're also going to be more thoughtful about where they spend their money, time and attention."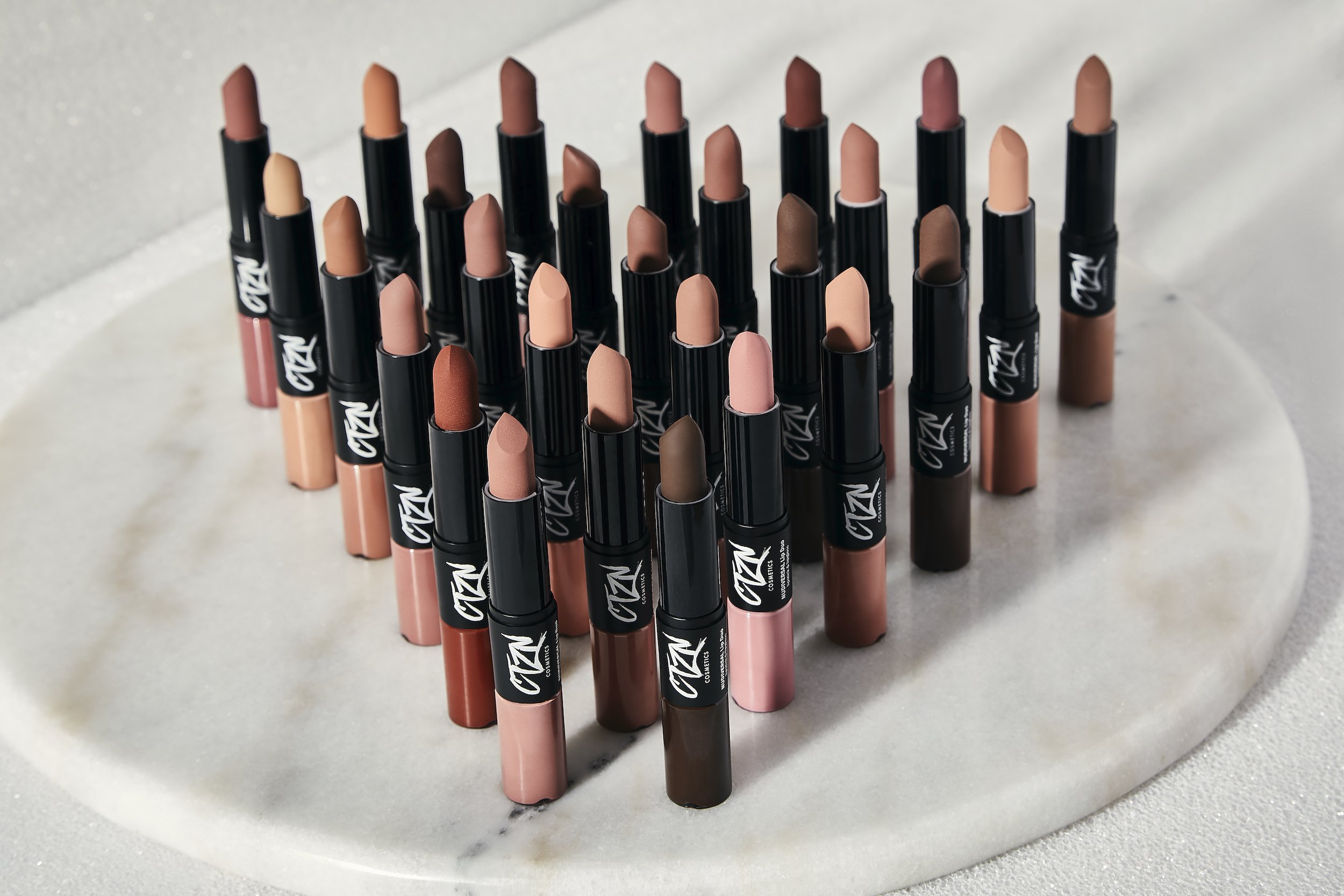 Brands that don't adapt to altered realities will stumble. "A surefire way to fail post-coronavirus is to resume business as it was before the outbreak," says Williams. "This situation is going to have lasting and, in some cases, permanent impacts of consumer behavior. Snapping back to business as usual with tactics like monthly launches or hyper-focusing on trend forecasting versus listening to what your customers actually want is not going to work long term."