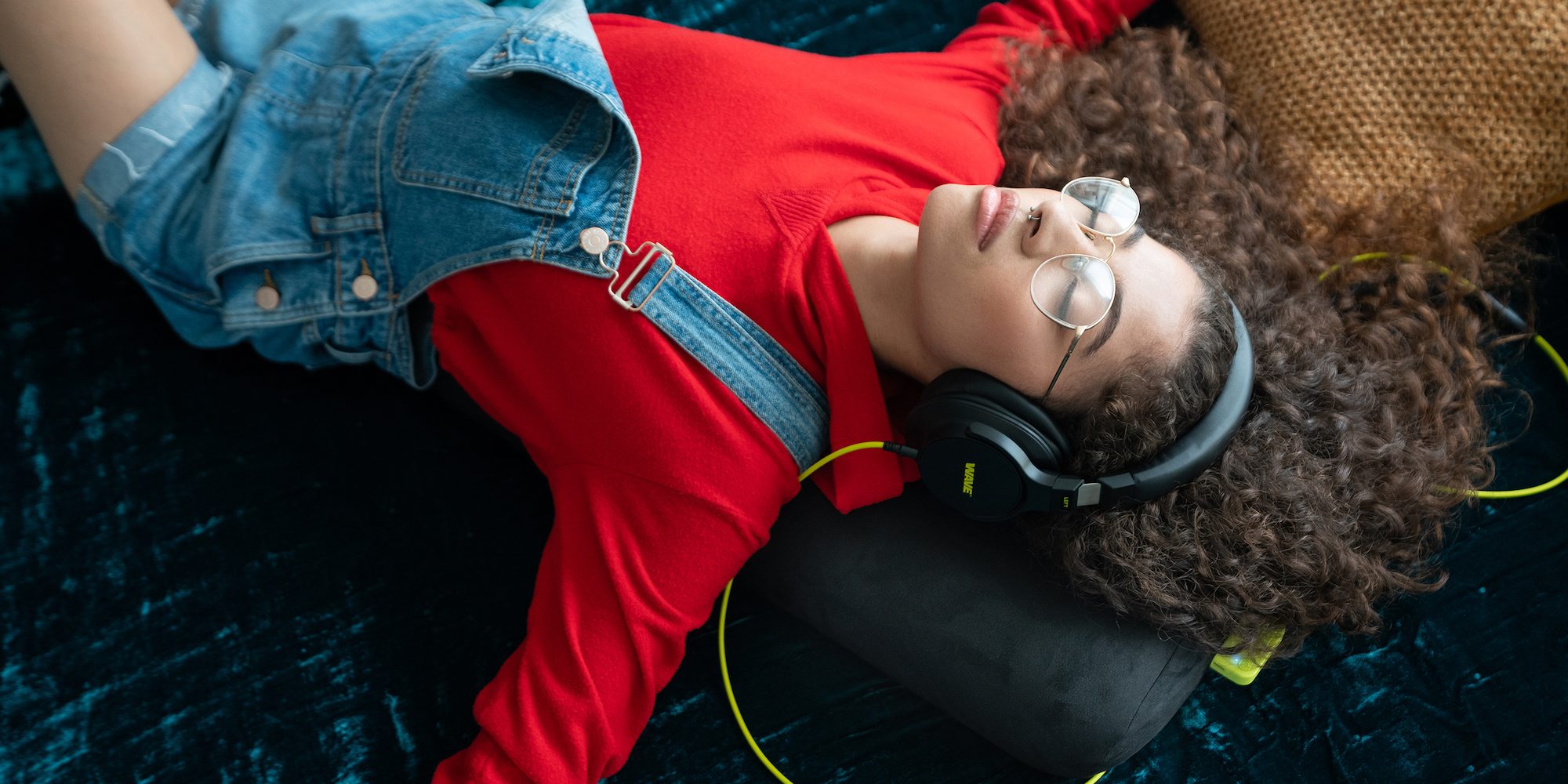 The Latest Venture From The Entrepreneurs Behind Y7 Studio Uses Music To Make Meditation Less Intimidating
The creators of iconoclastic bicoastal yoga chain Y7 Studio are looking to shake up the mindfulness market with a new app-assisted musical meditation system called Wave.
Launching today, the $199 two-part system includes a vibrating memory foam cushion and headphones paired via Bluetooth with a subscription-based meditation app akin to Spotify for the subconscious. For $9.99 a month or $99 a year, Wave users will be able to access a library of over 80 10- to 15-minute tracks of original meditation music. Additional music will be introduced monthly.
The tracks feature guided meditation instruction over the beats that sync with the cushion's vibrations to support immersive breathing and mindfulness exercises. Users can lay down on the cushion or sit up against it for the duration of tracks that range in length from eight to 20 minutes.
"You're hearing a guided meditation with music in your ears, but you're feeling the vibrations from the music in your body. For a lot of people who find meditation a chore or something that's very hard to do, this experience allows you to stay very present for 10 or 15 minutes while the track's on," says Wave co-founder Mason Levey. "Because you're feeling the vibrations and you're hearing it in your ears, it's a multisensory immersive experience that allows you to stay in the moment, which is what meditation is all about. The genesis for Wave is, how can we get mindfulness to more people and a lot faster?"
Levey started Y7 with his wife Sarah Larson Levey in July 2013 as a passion project. Brad Warsh joined early on as co-founder and creative director to oversee the branding and design the company has become known for. To facilitate the launch of Wave, Levey, formerly CEO of Y7, transitioned to a board member and shareholder role at Y7. Larson Levey has taken over as CEO of Y7, and Levey acts as CEO of Wave.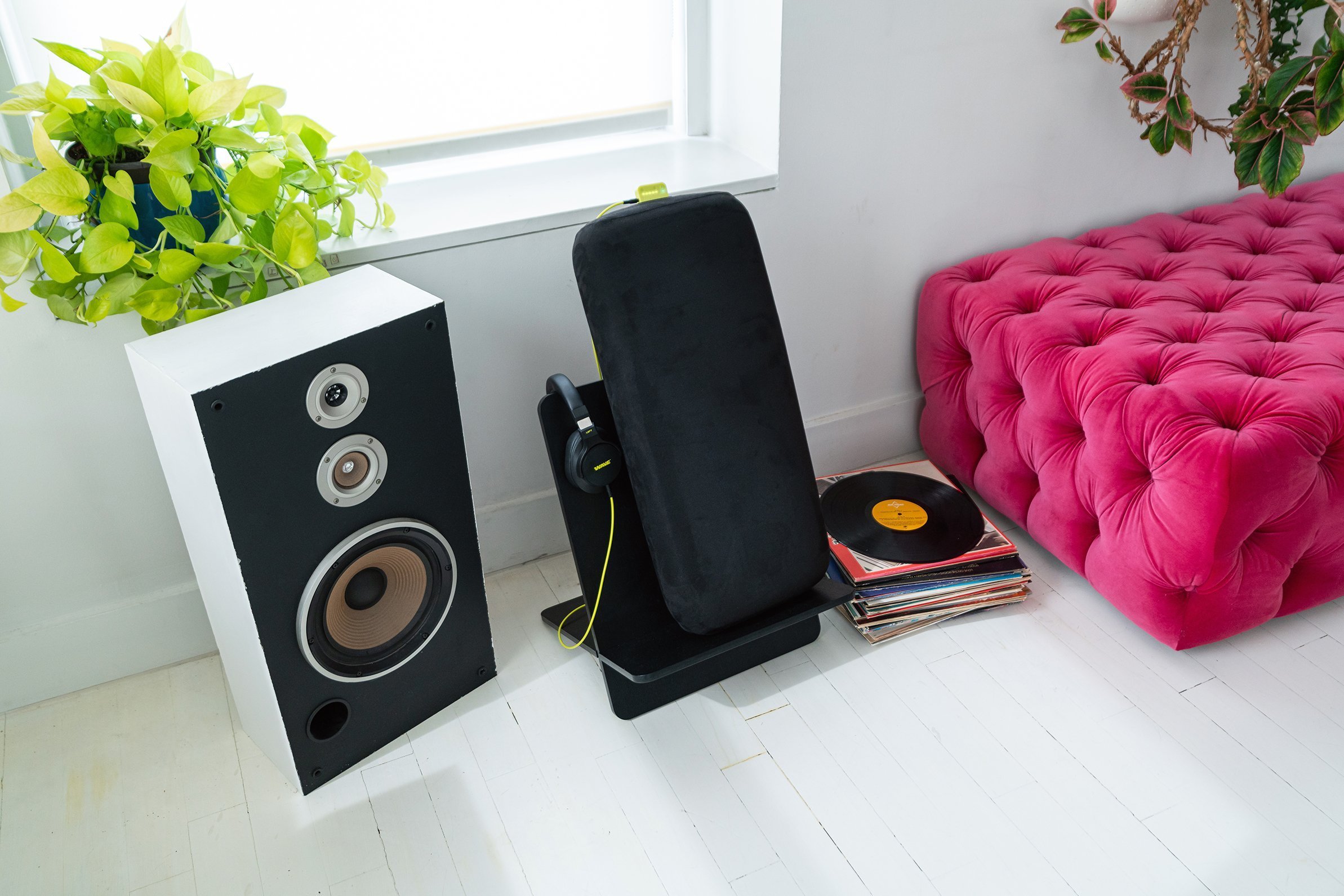 Music ties Y7 to Wave, but their business models are quite different. Six-year-old Y7 has seven yoga studios between New York and Los Angeles, and expanded its offerings to luxury retreats and yoga teacher training. Wave's focus is on direct-to-consumer subscriptions.
"Y7 is a very much a brick-and-mortar experience where you have to go and take a class in person to get these amazing benefits. I wanted to create something that was easily done at home," says Levey. "You don't have to check in anywhere. You don't have to be intimidated to take the class. You can just literally lay down on the cushion at home, and you're part of the Wave community."
"For a lot of people who find meditation a chore or something that's very hard to do, this experience allows you to stay very present for 10 or 15 minutes while the track's on."
Levey compares Wave's business structure to that of Peloton or Mirror because of the upfront costs consumers invest in plus the subscription content. He elaborates, "We wanted a business model that's not an insane upfront investment and also has recurring revenue where we can have capital to invest in ongoing, really great content." Consumers purchasing Wave have 30 days to return the cushion and headphones for a full refund.
To bring Wave to market, Levey and Warsh raised two rounds of seed funding totaling $5.65 million. In December last year, a $1.5 million round was led by Lerer Hippeau Ventures with the participation of Collaborative Fund. On Friday, Wave closed a $4.15 million round led by Crosslink Capital with the participation of Lerer Hippeau Ventures, Collaborative Fund and Ludlow Ventures. The capital infusion helped fund the opening of House of Wave, a nine-day, invite-only showroom in the Manhattan neighborhood Tribeca where consumers can try Wave in private demonstration rooms.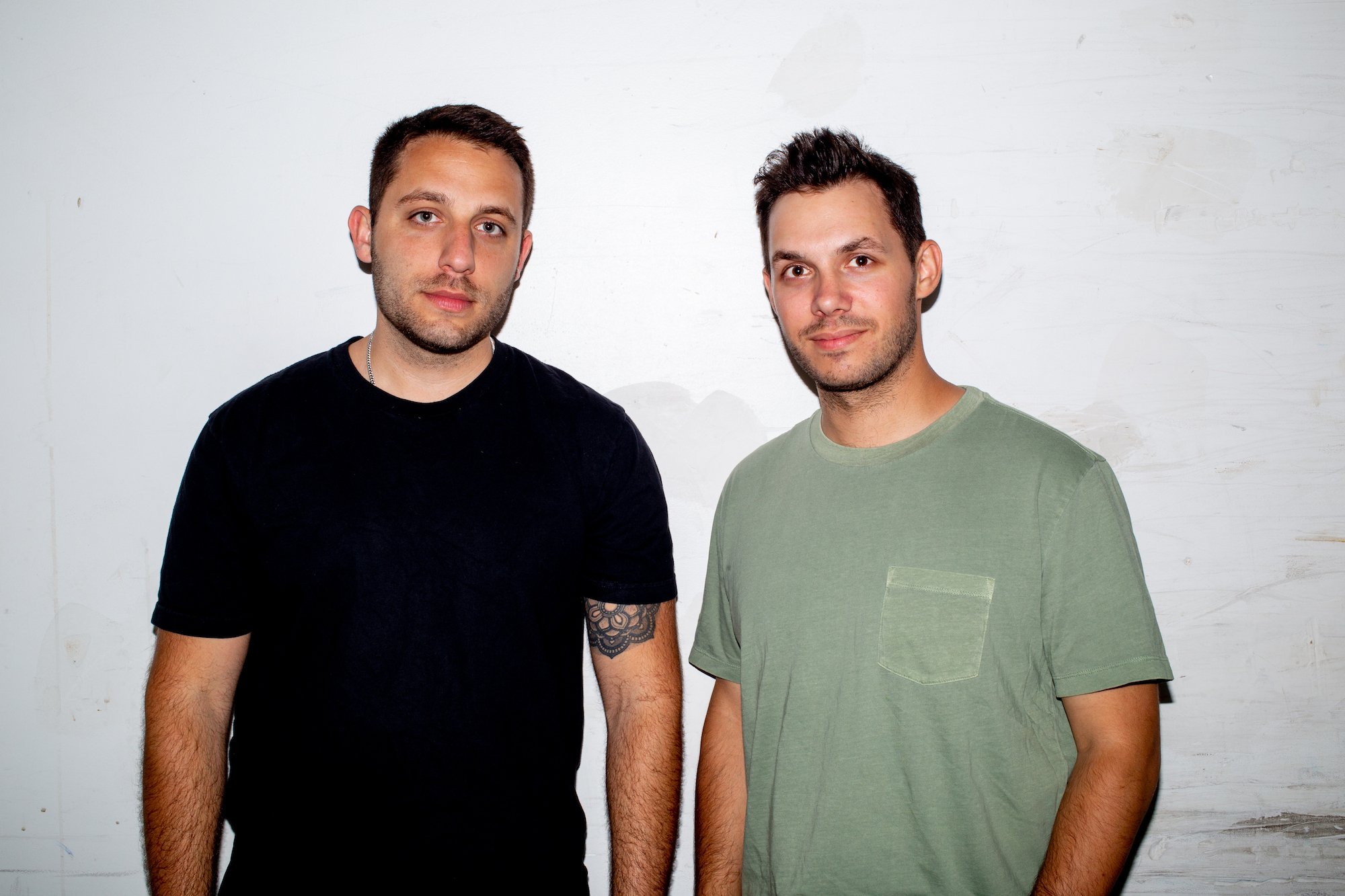 Down the road, Wave will explore the possibility of third-party sellers for its product, but Levey and Warsh aren't in a rush to strike retail partnerships. "We still have a lot to learn by selling direct-to-consumer and getting to know our customers before we start selling into retailers," he says. While running Y7 has gotten the Wave founders in touch with the modern millennial consumer, Warsh contends Wave's target audience is bigger than Y7's target audience. "The Y7 clientele is just one part of our target," he says. "Y7 is like 80% female, but we're definitely taking a broader approach with Wave."
In a mindfulness market crowded with apps, Warsh believes Wave stands out by being an unintimidating meditation entry point. He says, "There's a lot of misconceptions and a lot of barriers to entry, and we want to create an experience and a brand that helps to act as a gateway into mindfulness for a lot of people who would traditionally think that it's not for them."