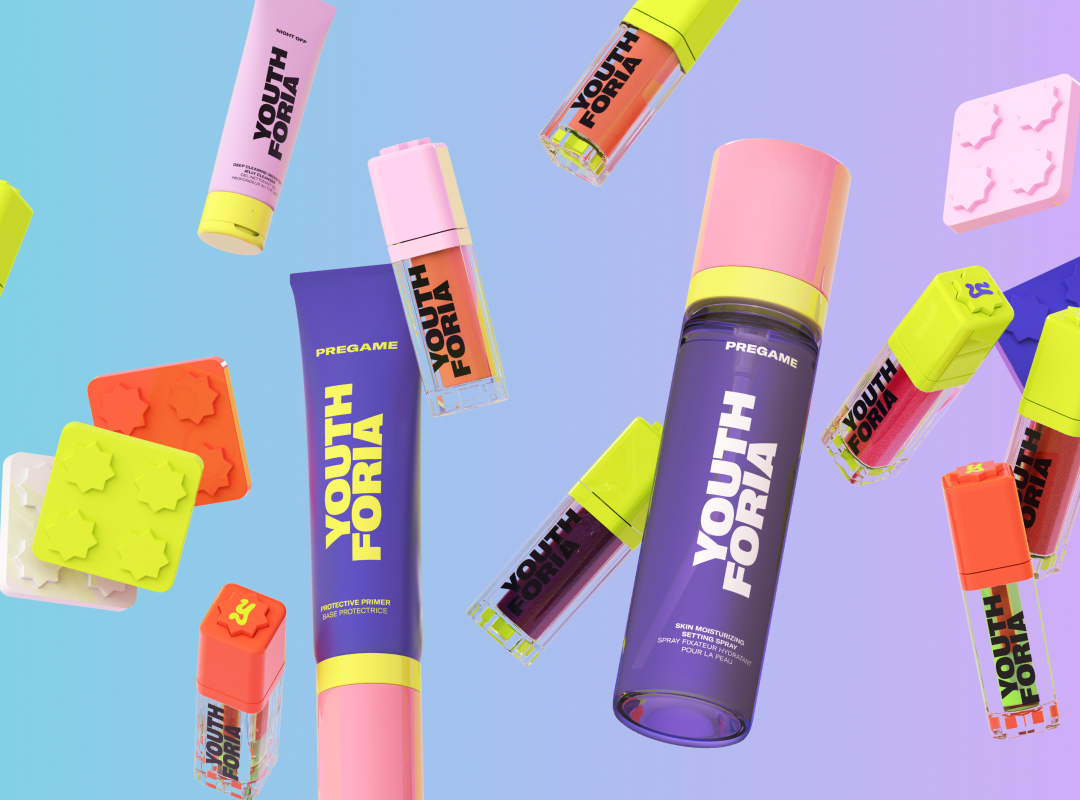 Youthforia Secures Seed Funding From True Beauty Ventures And Willow Growth Partners
Fiona Co Chan, founder and CEO of Youthforia, a brand known for makeup formulated to be good enough to sleep in, can sleep easier now. Youthforia has closed a seed funding round led by True Beauty Ventures, with participation from Willow Growth Partners and Mark Cuban, the businessman, investor and "Shark Tank" star.
Terms of the round weren't disclosed. The funding will go toward supporting retail distribution and assortment expansion. Youthforia burst onto the beauty scene in 2021 as consumers were flocking to joyful, effervescent makeup products upon their reemergence into society after being stuck inside and concentrating on serious skincare. It specializes in makeup with skincare properties and bio-based formulas containing at least 90% naturally derived ingredients.
A beauty industry outsider prior to starting Youthforia, Co Chan, who formerly worked in the software sector, wasn't sure what to expect from the fundraising process at the outset of the brand, but got schooled in it by appearing on the ABC television show "Shark Tank" a month ago and being a member of the Bridge Mentorship program's inaugural cohort last year. Bridge Mentorship, a program preparing emerging brands for fundraising, is a collaboration between True Beauty Ventures and Beauty Independent.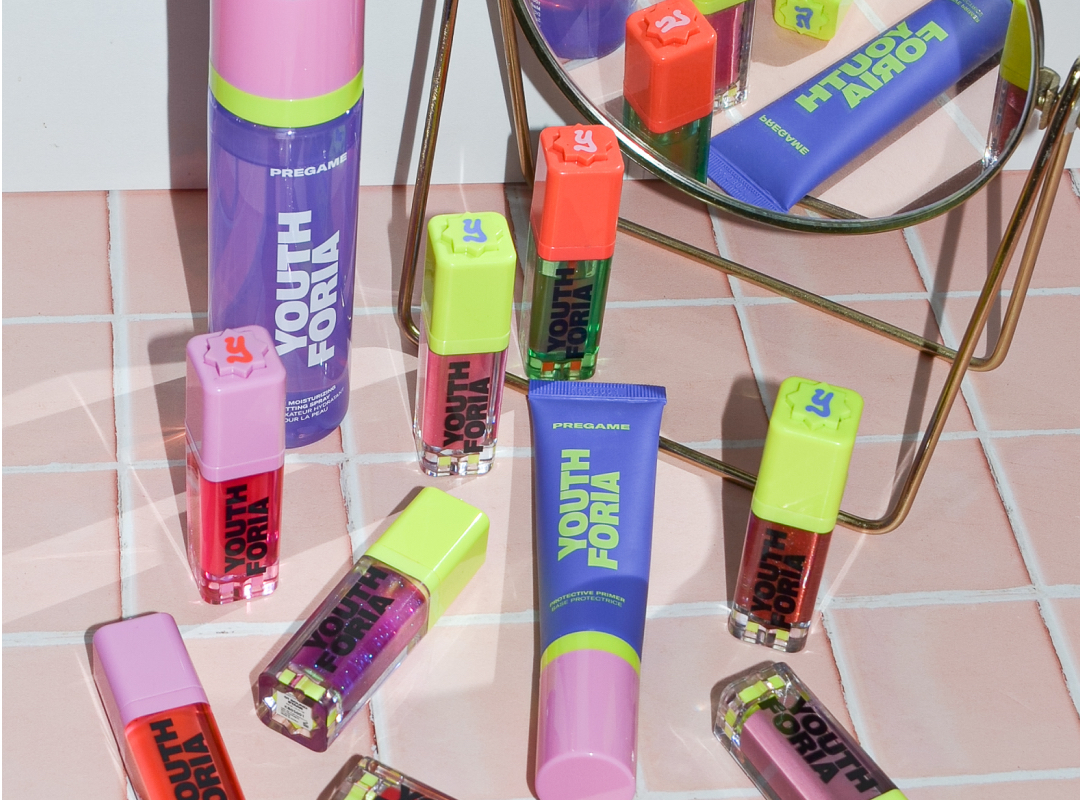 "By the time it made sense for us to raise money, I already had a relationship with True Beauty. I had known them for many months. I had also known Willow Growth, and when we went into due diligence, I had all the materials ready," says Co Chan. In today's fundraising environment, she continues, "It goes back to having strong business fundamentals, knowing what your business model is and how you acquire customers, and making sure it's a business that can sustain itself."
The majority of Youthforia's direct-to-consumer customers have arrived at the brand organically. TikTok, where Co Chan shares her entrepreneurial adventures and information about her brand's products, has been an important customer acquisition platform for it. Youthforia has 134,400 followers and 3.9 million likes on TikTok. Even if TikTok is banned from the United States, Co Chan believes Youthforia's content approach will translate to other platforms.
"From the moment we met Fiona, we knew she was the real deal—innovator, disruptor, brand builder, go-getter and TikTok powerhouse, to name a few."
"What I really like about TikTok is it's pretty spontaneous for me. It's still a channel I manage myself. I can be very reactive. I can go as deep into the science as I feel, and it's really a testing ground for me to see what resonates. A lot of the time I'm surprised by what resonates. A product takes on a life of its own on TikTok," she says. "The biggest thing I have learned from creating content every day in the last two years is it's about getting your key message across in as few seconds as possible. Whatever happens, we will leverage that kind of strategy."
Last year, Youthforia entered 310 Ulta Beauty doors. It's since enlarged its footprint at the retailer to 525 doors. Along with Ulta, Youthforia is available at Revolve, Supergreat, Soko Glam, Flip, Credo, Amazon and Thirteen Lune, which has taken it to installations inside J.C. Penney stores. The brand's business is split roughly evenly between DTC, Amazon and retail.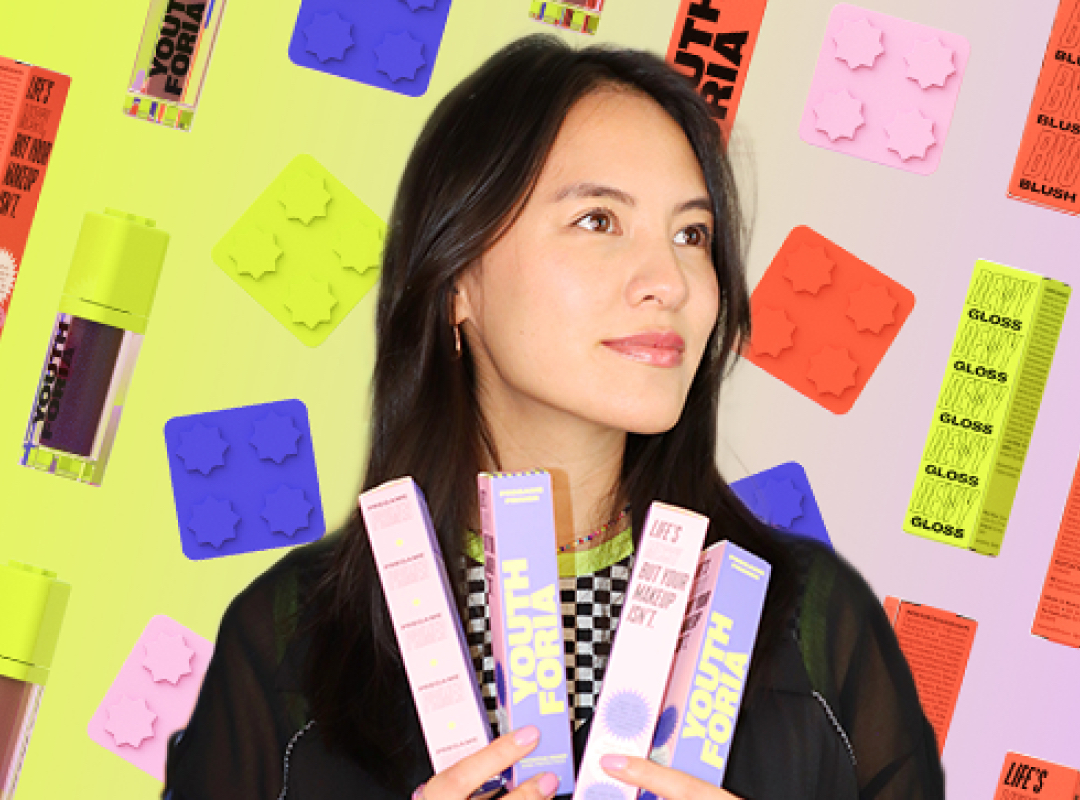 In its initial 16 months on the market, Youthforia generated $2 million sales, according to financial details the brand included in its "Shark Tank" pitch. This year, its sales are projected to more than double. On "Shark Tank," Co Chan asked the sharks to invest $400,000 for 5% equity at a $8 million valuation. She secured $400,000 from Cuban for 8% equity. Youthforia represents Cuban's first-ever makeup brand deal.
"I had to trust my gut in making that big decision," says Co Chan. "It was a really good decision for me. What really interested me about the sharks is they have been successful in different industries. I didn't come from the beauty industry, and there's a lot from my previous life that I apply to the business that's helpful, so I thought bringing in different perspectives could be something that could really help me."
"I really think about innovation, not necessarily what's trending, but what isn't on the market I could bring to solve a problem or a new take I haven't seen before."
For True Beauty Ventures and Willow Growth Partners, Co Chan's leadership and Youthforia's points of difference were big draws. Accompanying Youthforia in True Beauty Ventures' portfolio are the brands Caliray, Moon Juice, Dieux, BeautyStat, K18, Crown Affair, Vacation, Aquis, Kinship, Maude, Cay Skin and Feals. Willow Growth Partners' portfolio features Dae, Bubble, Kosas, Perelel, Phyla, Uoma Beauty, You Go Natural and Feals.
Cristina Nuñez, co-founder and general partner at True Beauty Ventures, says, "From the moment we met Fiona, we knew she was the real deal—innovator, disruptor, brand builder, go-getter and TikTok powerhouse, to name a few. We saw her blossom over six months as a mentee of our Bridge Mentorship program, where she impressed us so much that we decided to lead her first fundraising round. Fiona never stops reaching for new heights with Youthforia, from successfully launching at Ulta and scaling her DTC business organically to driving strong profitability and capital efficiency."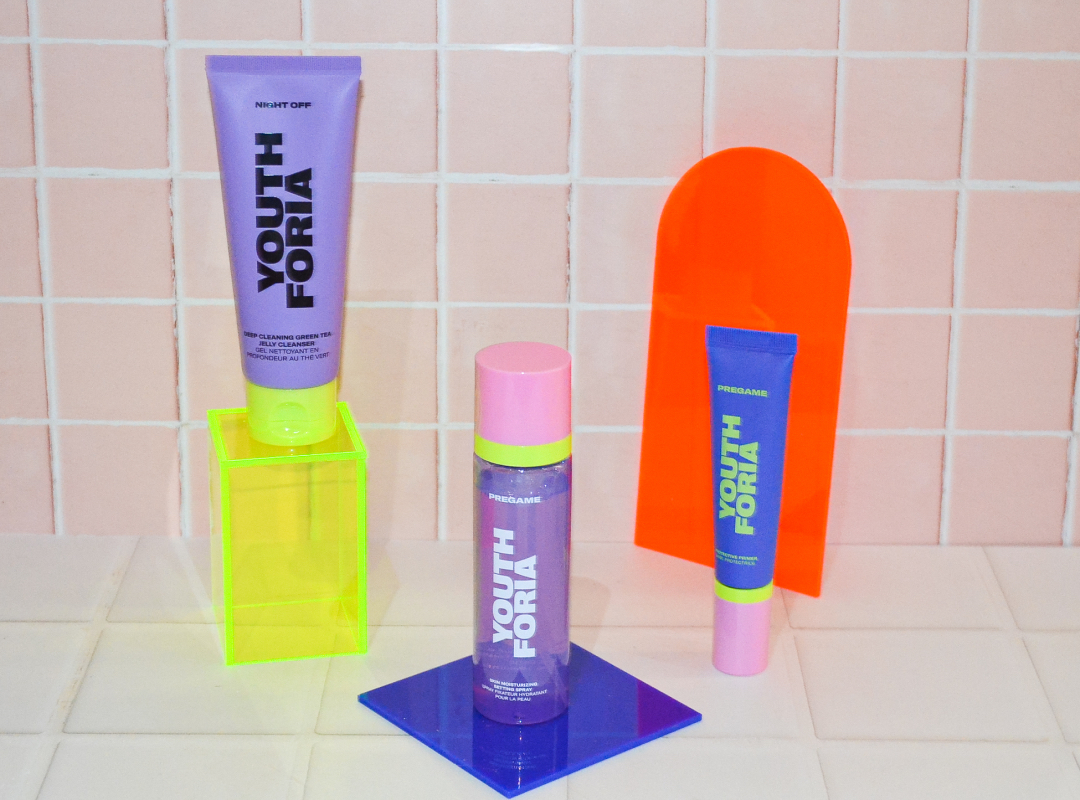 Deborah Benton, founder and managing partner at Willow Growth Partners, says, "Willow focuses on values-led, innovative brands that have a positive impact on the broader world, and Youthforia, with its focus on green chemistry principles, formulating with at least 90% naturally derived in lieu of fossil fuels, certainly fits the criteria. We are also very attracted to Fiona's vision of the brand's positioning lying at the intersection of skincare and color. Youthforia is a high-energy, fun brand that provides exceptional products with clean ingredients and formulations that not only make you look and feel beautiful, but also offer healthy, high-quality treatments for your skin."
Both founded in 2020, True Beauty Ventures and Willow Growth Partners are examples of a breed of investment firm in the beauty landscape that's risen in the last several years to zero in on seed-stage brands. Traditionally, institutional investors in beauty set their sights on larger targets. Overall in the market at present, venture capital funding has dipped considerably. Data from financial resource Crunchbase estimates it's down 53% year-over-year. Tabulating investments and acquisitions, publication BeautyMatter tracked 344 beauty industry deals last year, down 15.5% from 407 deals in 2021.
Currently, Youthforia has about a dozen products priced from $5 for a Magnetic 4 Pan stackable makeup organizer to $39 for a limited-edition silver backpack. Its bestseller is the $36 color-changing blush oil BYO Blush and its most recent release is the $32 face wash Night Off. A major product release is scheduled for later this year. Glancing ahead at the product pipeline, Youthforia's objective is to extend its selection to encompass a full face of makeup. Co Chan says, "I really think about innovation, not necessarily what's trending, but what isn't on the market I could bring to solve a problem or a new take I haven't seen before."
Youthforia has almost 10 people on its team, and Co Chan is looking to add to it, particularly in sales and marketing. "It's a really interesting time in the business in the sense that I am now growing a team and company structure, whereas before it was really focused on developing products and market testing," she says. "There's definitely a lot more structure to the business. It's still a tiny company, and I'm still working crazy hours, but I feel like, year one and pre-launch, it was a lot of not knowing what was going to work. Now, we are developing a playbook."