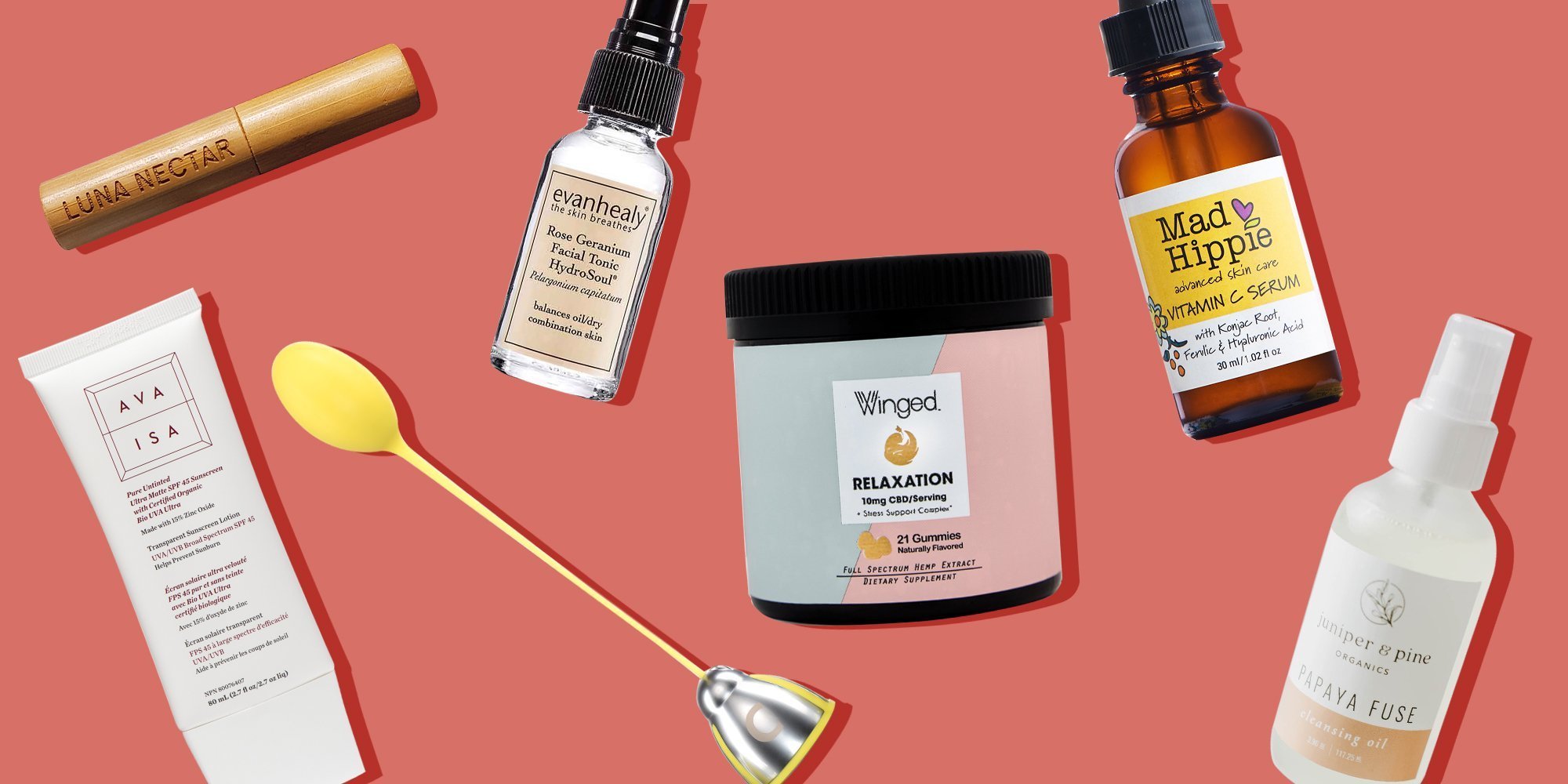 16 Budding Indie Beauty Brands To Know Before IBE LA
Makeup artist Katey Denno, podcaster Jackie Johnson and skincare product reviewer Amy Chang were among several beauty influencers that gathered at the newly opened club Allbright West Hollywood last week to catch a sneak peek of 16 emerging brands poised to grab the attention of editors and retail buyers during Indie Beauty Expo's return to Los Angeles from Jan. 29 to 30.
The brands presented to the influencers at the West Coast onTUWI Innovation Showcase were chosen from brands that will be exhibiting at IBE LA in the Magic Box at The Reef in the city's revitalized downtown. An initiative from IBE operator Indie Beauty Media Group, onTUWI, which contains an acronym for "team up with indie," links indie beauty brands with influencers relative to them. IBMG is also the parent company of Beauty Independent.
Influencer marketing is increasingly important, but increasingly expensive, too. Insider Intelligence estimates that brands will spend $15 billion on influencer marketing by 2022. For indie brands navigating the congested influencer landscape, it's hard to identify influencers that are good fits, and generating adequate returns on investment for partnerships and cultivating mutually-beneficial relationships are major pain points. The onTUWI program was devised to assist brands in navigating those pain points.
The Sunscreen Company founder Sara Dudley asserts beauty brands have taken a hit when it comes to the reach of their influencer marketing campaigns due to social media saturation and Instagram algorithm changes. "However, it just means that there is an elite group that really do stand head over shoulders above others because they understand their audience and bring content of real value to them," she says. "OnTUWI gives us a chance as an indie brand to connect with those types of influencers."
OnTUWI works with rising brands from IBE that are nominated by the IBMG team and unites them with a variety of content creators. The influencers involved with onTUWI curate digital pop-up boutiques incorporating products products discovered at the Innovation Showcase, and they have the chance to share access and exclusive deals with their followers for a 60-day period.
"We love working with real people who can represent us and our products," says Root founder and CEO Krista Dolash. She continues, "We have developed our best partnerships with influencers who truly love our products prior to working together. Above all else, it's key to find influencers who genuinely support and love your brand."
On Dec. 11 at the onTUWI Innovation Showcase, the entrepreneurial spirit and trend-pushing advancements of indie beauty brands took center stage while guests mingled and learned about the featured brands, which displayed products throughout the eclectic modern space. Kegelbell's Vaginal Weight System was a hot topic, and surging products such as cleansers by Juniper & Pine Organics and Vike Beauty and supplements like crowd pleaser CBD-infused Relaxation Gummies by Winged garnered buzz. Here's more on products from the 16 brands spotlighted at the Innovation Showcase that are heating up as they head into IBE Los Angeles.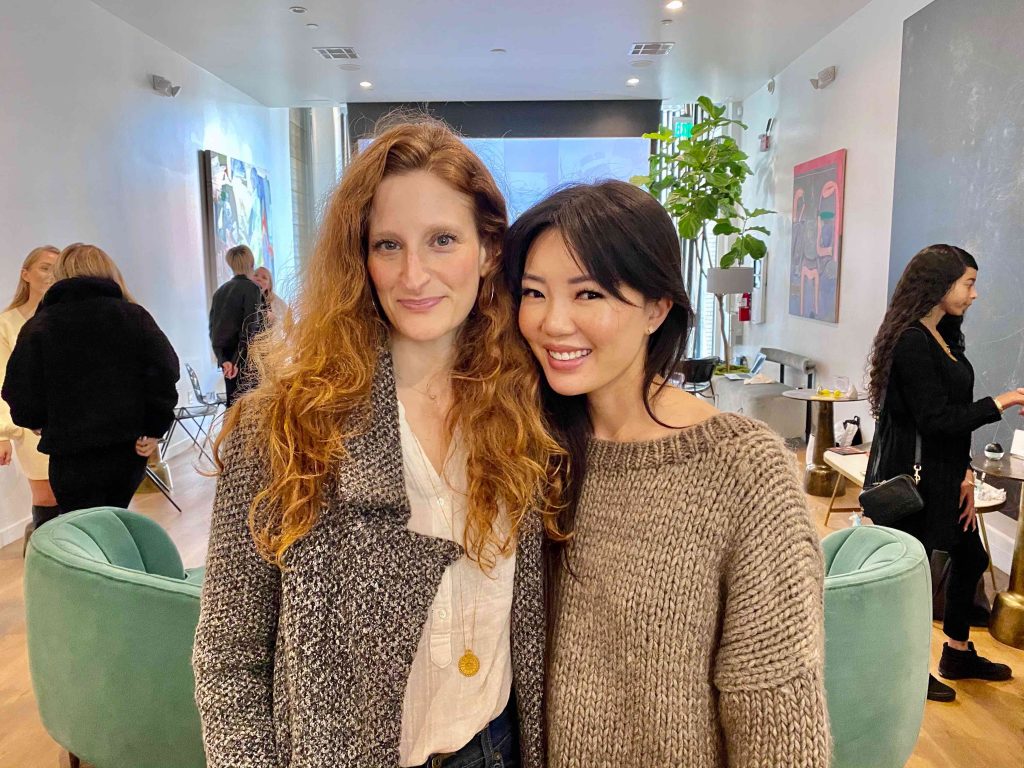 Super-cool cleansers
Sustainable and travel-friendly alternatives for removing makeup and dirt captured the attention of guests at the Innovation Showcase. Juniper & Pine Organics' Papaya Fuse Cleansing Oil is a lightweight makeup remover and everyday cleanser made solely from natural and organic ingredients (think papaya seed oil, mango fruit extract and pumpkin seed oil). The cleansing oil infuses skin with vitamins and complexion-perfecting omega-6 essential fatty acids as it eradicates dirt, makeup and daily build-up. Created by award-winning beauty bloggers and sisters Alina and Inessa Vike, Vike Beauty's Makeup Melt allows consumers to spray its formula directly onto dry skin, so they no longer have to tug on their delicate skin and lashes to remove makeup after a long day.
Available at Ulta Beauty and CVS, the brand Daily Concepts is leading the charge in sustainability with its Daily Bio-Cotton Makeup Removers. No cleanser is needed, just apply warm water to these double-sided cotton remover pads, and see dirt and makeup fade away. Perfect for eco-conscious beauty enthusiasts, avid travelers or people avoiding harsh chemicals in their cleansing products, these pads can be machine washed and used for up to three months. Skincare brand Pure Aura's Paper Cloud Premium Melting Cleansing Foam & Makeup Remover is a fan favorite. The small water- and oil-free sheets featuring tiny faces are perfect for on-the-go consumers. Simply douse them with a handful of water, and they turn into a paste-like substance that's lathered into the skin before it's washed off. The tiny faces leave consumers with smiling faces.
Relaxing rituals 
Winged CBD's Relaxation gummies are formulated for women and have 10 milligrams of cannabidiol, better known as CBD, the non-psychoactive constituent of the cannabis plant, per serving sourced from organically-grown hemp. On top of full-spectrum hemp extract, the brand uses evening primrose oil in its gummies, an ingredient that supports hormone balance, and a complex of chamomile, lemon balm and L-theanine for stress management. "Their gummies are delicious and their body oil is like being wrapped in a cozy blanket," says Chang, the influencer behind the beauty platform Bond En Avant.
MindYourMind by Hush and Hush is an enriched nutraceutical that's intended to quiet consumers' minds, bodies and souls. The botanicals in it, including valerian root and rhodiola rosea, were selected for their abilities to reduce mental clutter and promote sleep. Popmask's Starry Eyes are self-heating dry eye masks that de-puff, de-stress and ease eye strain and headaches, and aid sleep. Consumers pull the loops over their ears to enjoy relaxing warmth for 20 minutes. Perfect for a soothing meditation session.
Glow getters 
Province Apothecary's Rejuvenating + Hydrating Face Serum absorbs easily into the skin as it delivers phytonutrients that nourish, hydrate and firm. The product's blend of plant oils replenishes moisture without clogging pores and soothes fine lines. The serum makes faces appear instantly radiant. Mad Hippie's award-winning Vitamin C Serum boasts a harmonious blend of antioxidants that's formulated to improve the overall appearance of the skin. It's a cult product for a reason.
Committed to being at the forefront of the eco-friendly movement in beauty, Terasana relies on 100% recycled paper for its unit cartons and donates one tree for every box sold through a partnership with One Tree Planted. Try its After Glow Repairing Vitamin C Serum With Hyaluronic Acid for noticeably dewy results. HaloSmile helps consumers achieve bright smiles without the potentially harmful chemicals found in traditional whitening products. The oral care brand's patented bleach- and peroxide-free formula binds to the surface of teeth to provide a white coating that protects and prevents against staining consumables.
Skin savers
The Sunscreen Company, maker of the brands Ava Isa, Natrèceutique and CyberDERM, produces next-level mineral sunscreens with luxury skincare results to boot. CyberDERM's Simply Zinc Ultra SPF 50 is a sheer, yet tinted fluid mineral sunscreen with 25% zinc oxide. It caps off consumers' morning skincare routines with a protective finish that doesn't skimp on the beauty benefits.
Evanhealy, a longtime darling of eco-conscious beauty lovers, offers a line of holistic and certified organic skincare products. Its Balancing Ritual kit is packed with five mini sizes of products from the brand's rose collection, including the Rose Geranium Facial Tonic HyrdroSoul, French Rose Clay Mask and Rose Cleansing Milk. Evanhealy's rose products are meant to restore a healthy lipid balance and can be used by consumers across skin types.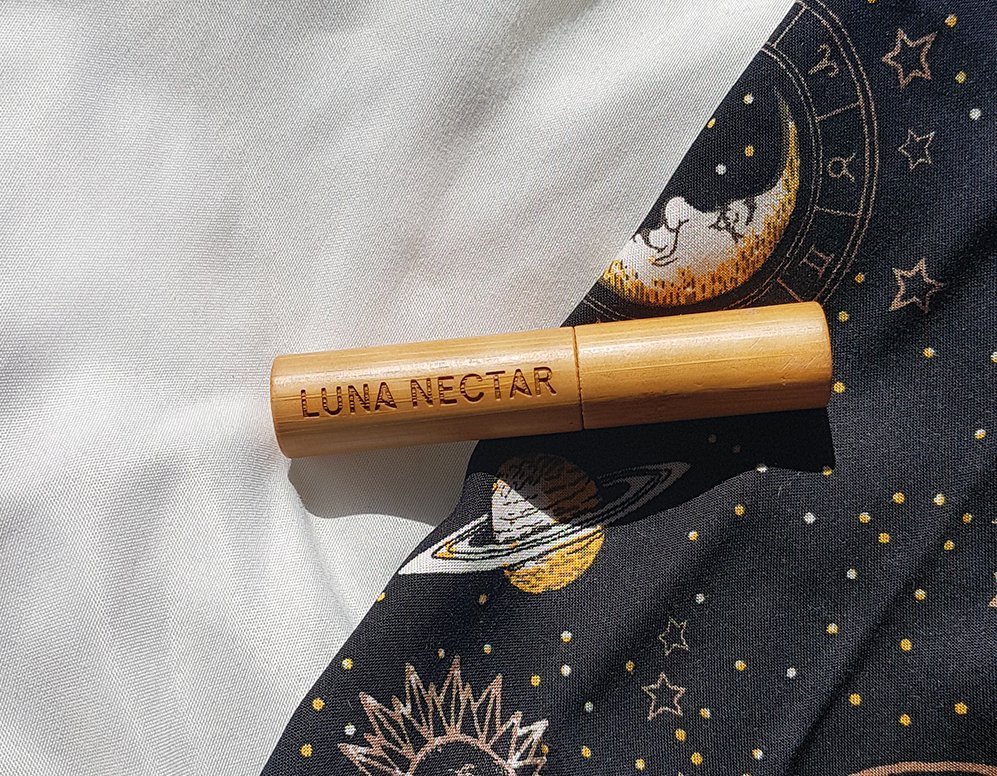 Multi-purpose products
Root's Pretty Hair Day Arrowroot + Citrus Dry Shampoo soaks up excess oil to bolster hair volume. The spray powder bottle gives consumers the aerosol experience without the chemical downsides of aerosol. And it's packed with incredible versatility. The spray can be applied as a mattifying makeup setting powder as well as a dry shampoo. Pump the powder onto a fluffy makeup brush and buff over top foundation to keep makeup in place.
Luna Nectar's vegan and cruelty-free Moon Boost Lash and Brow Enhancing Serum is designed to amplify the length, thickness and longevity of lash and brow hairs. The brand touts it as an alternative to lash extensions. Kegelbell's Vagina Gym offers solutions to the many challenges women often go through after childbirth from bladder leakage to vaginal dryness, and reports they lead to increases in sex drive, lubrication and orgasms. The brand heralds its pelvic muscle training device as connecting women with their inner power. Sign us up for this gym in the new year.