Aavrani Makes Indian Skincare Rituals Easy By Translating Them Into Four Steps
Aavrani is bringing Indian rituals to women's everyday skincare routines.
The brainchild of Wharton classmates Rooshy Roy and Justin Silver, the new brand is designed to enable busy beauty consumers to experience Indian ingredients such as turmeric, honey and neem, and treatments that have been used for generations by putting them in universal formats. It's starting with a four-step system consisting of the Glow Activating Exfoliator, Balance Restoring Serum, Softening Hydra-Whip and Eye Rejuvenating Elixir.
The products have their roots in Roy's formative years in Bloomfield Hills, Mich., where her parents immigrated to from Kolkata in the Eighties. On special occasions, the women in Roy's community would gather to prepare masks and creams. The gatherings were moments for bonding and revelry, but also didn't skimp on purposeful beauty remedies that women could rely on beyond them.
"As I got older, I realized how effective and powerful the treatments were, and how rare it was to find products like that in the store. I would have to make them myself, but, as I pursued undergrad and went to work in finance in New York, I didn't have the time or energy to create them for myself. When I came home, I would tell my mom how I much I missed and appreciated them," she says. "I realized there was a void in the skincare market, not only for products with natural ingredients, but for ones inspired by Indian rituals."
Roy's realization turned into implementation upon meeting Silver in Wharton's MBA program. Prior to entering the program, Silver was a senior associate at Beechwood Capital, a private equity firm backing Tatcha, the skincare brand that's turned to Japanese traditions to formulate bestsellers. Along with Roy, he sensed Indian cultural customs could resonate with millennial beauty shoppers.
"There were two things that stood out to us. The first was K-beauty. You have a culture in Korea that's really focused on skincare, and that's taken the U.S. by storm. Looking at that, we thought, 'Wow, there's room for skincare from another culture to flourish in the U.S. Then, you're seeing Indian and Indian-American women in the U.S. like Priyanka Chopra and Mindy Kaling become well-known," says Silver. "We're at this inflection point in Indian beauty and skincare that's really exciting."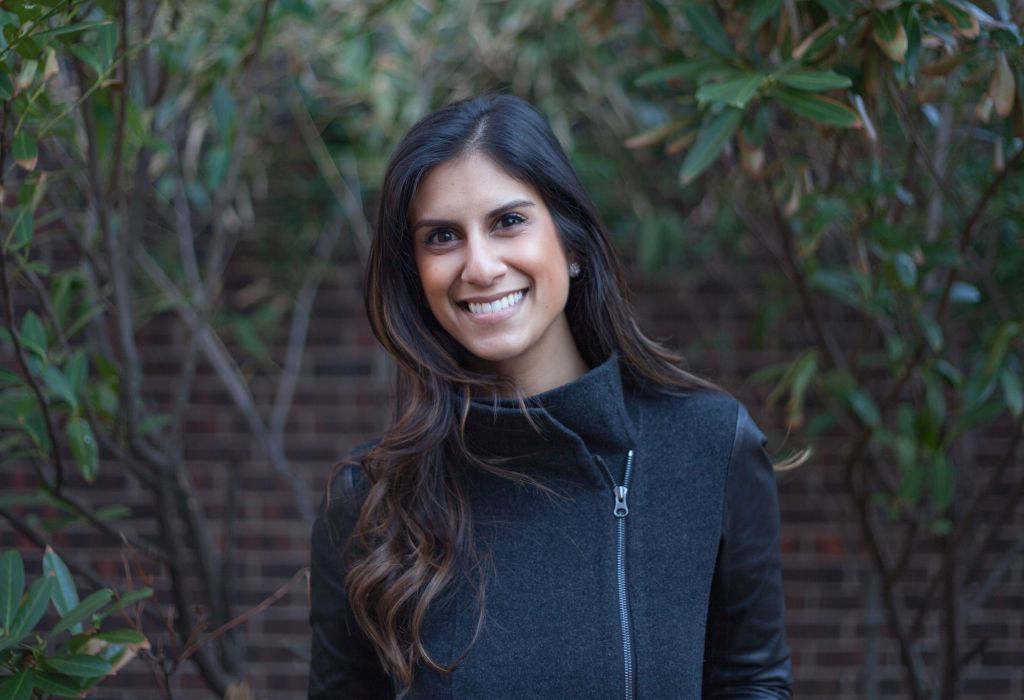 It's taken roughly $100,000 to develop Aavrani, and Silver and Roy are in the process of raising a seed round they hope will yield $400,000 to $500,000 to help establish the brand. For the first six months, Roy says Aavrani will concentrate on direct-to-consumer distribution, but it has prestige retailers, particularly Sephora, in its sights. Although products with ingredients Aavrani employs exist at Sephora – Volition Beauty's Turmeric Brightening Polish, for instance – Silver believes there's ample opportunity for a brand centered on Indian concepts to make headway in the chain.
"We have tested every other product in the skincare space at Sephora that has four steps, and you can't get our combination of effectiveness and the feeling of something that's different and unique," he says. Silver explains Aavrani's products are priced from $55 to $75 – a set of four is $200 – to fit on Sephora shelves with Tatcha, Drunk Elephant and Tata Harper. He says, "We sit on the lower end of luxury. It's affordable for a woman who's looking for luxury, but can't shell out $400 to $500."
The Glow Activating Exfoliator is expected to be a standout performer in Aavrani's debut lineup. It includes turmeric that doesn't stain the skin. Roy suggests the incorporation of the item into a four-step system gives it broad appeal. "We were thinking about the best way for women who are not Indian to adopt and understand the products," she says, adding, "Indian culture has penetrated American culture in great ways with yoga, meditation and food. We see our end consumer as the woman who values those things and wants to adopt natural skincare. The early adopter could be an Indian-American woman like myself who was brought up in the U.S., but who's close to their Indian heritage."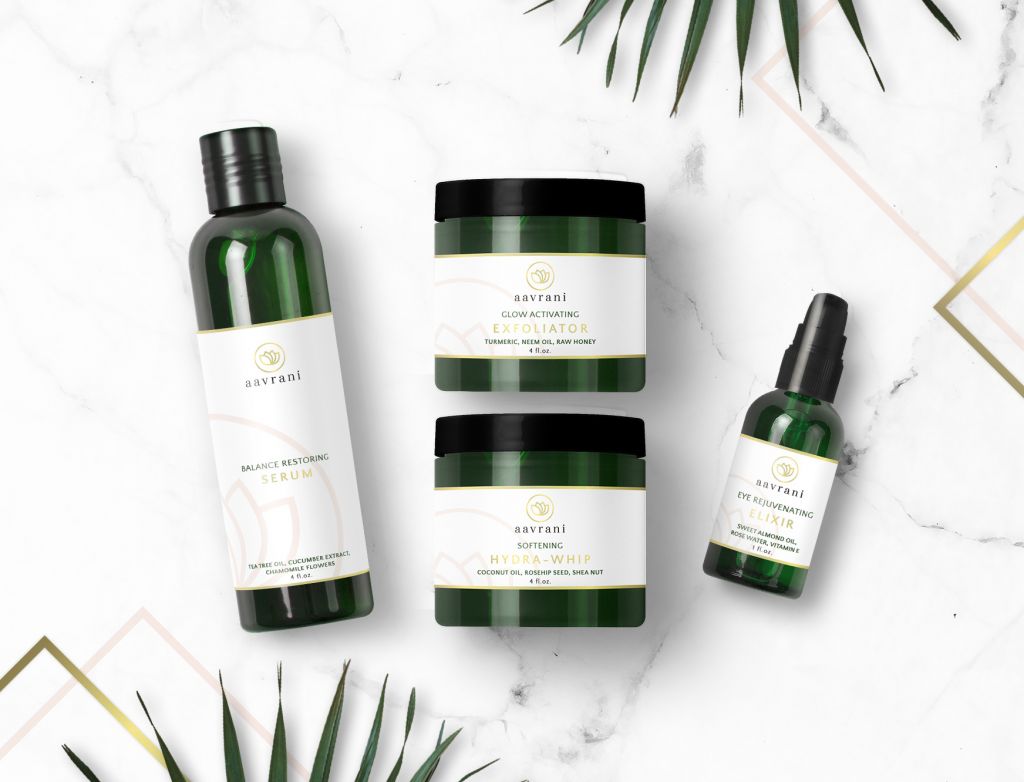 Aavrani is packaged in forest green bottles with white matte labels containing blush and gold tones. The logo features four petals to symbolize the four steps of Aavrani's skincare system of the lotus, the national flower of India. The brand's name incorporates the Hindi word for queen, which is "rani." Aavrani plans to generate content around the theme of female empowerment, and spotlight the perspectives and stories of South Asian women. It's reached out to influencers of South Asian descent for initial marketing pushes.
As Roy and Silver embark on building Aavrani, they've received an important stamp of approval from Aavrani's relatives back home. "One of the best pieces of feedback I've gotten from them is that, when they open the mask and moisturizer, the smell brings them back to when they've created products. That was super touching and exactly what we are trying to give people," says Roy. "We're trying to celebrate their heritage without having to go through the whole hoopla of making these things."