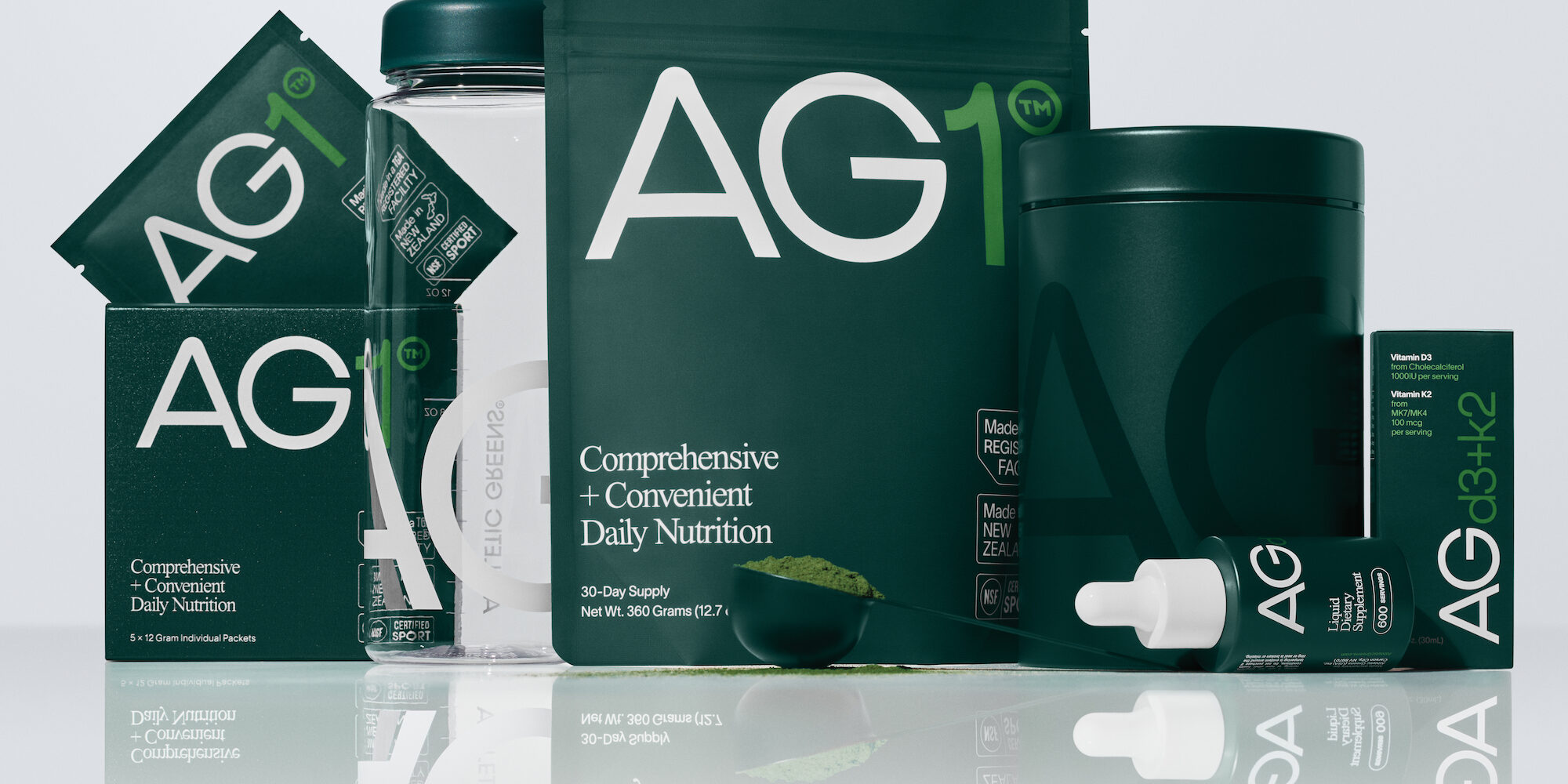 Athletic Greens Names Kat Cole, Who Turned Cinnabon Into A $1B Brand, President And COO
In a career move she wouldn't have expected even a year ago, Kat Cole is joining direct-to-consumer brand Athletic Greens as president and COO.
Early this year, after completing a decade-long tenure as president and COO of Focus Brands, parent company of Cinnabon, Auntie Anne's, Moe's and Carvel, she was spending her post-executive life relaxing, focusing on her family, including two young kids, and pursuing angel investments and advisory roles at organizations she was passionate about. "It was my year to have a portfolio chapter of my career," she says. "It was wonderful and fulfilling."
Athletic Greens founder and CEO Chris Ashenden suggested edits to Cole's portfolio chapter. He heard Cole on entrepreneur and investor Anthony Pompliano's "The Pomp Podcast" and turned to his connections to see if anyone could introduce him to Cole. One of Cole's Twitter connections, investor Sahil Bloom, made the introduction, and Cole soon became a formal advisor to Athletic Greens. Once a week meetings between Cole and Ashenden quickly became more frequent consultations. "Before I knew it, I was meeting the team and, by May, he was like, 'Come help me build this,'" says Cole.
In the fall, Cole officially agreed to be a part of the management team. She will focus on driving organizational scale, global business and product innovation. She is especially keen to expand Athletic Greens' subscriber base beyond athletes and biohacking influencers to women from all walks of life. While the company's demographics previously skewed male, an effort to broaden its messaging and branding this year have led to 45% of new customers being female. 
"I want my mom to take this," says Cole. "She's a 65-year-old small business owner that raised three kids. I want to stay really strong and healthy. I want to build healthier habits, and I don't want to criticize where the company has been because it is amazing what he's built, but it's time to expand to every woman who can afford it. And, I would argue, given that it replaces a multivitamin, pro and prebiotics, and adaptogens, it is quite easy to rationalize the premium price point." Athletic Greens' AG1 supplement is $99 for a one-time purchase and $79 on a monthly subscription basis plus $9 for shipping. 
Physical retail is a goal for Athletic Greens, but don't anticipate seeing it in every major American city by 2023. The brand plans to to kick off IRL experiences with strategic hotel and travel fitness partnerships, and marketing activations intended to fuel awareness. "My guess is we're largely DTC or some version of it for the near future. We definitely have ideas on doing retail differently. As a brand, if we're going to share a ton of margin, we want to share it with our customers and our creators, not take double-digit percentages out when we can get it to customers in other ways," says Cole. "And, quite honestly, if it has to live in traditional retail in the current model, it'd be tough from a pricing standpoint because the product is so high quality." 
Cole has championed and invested in projects at the intersection of consumer, NFTs and web3, and is excited to push Athletic Greens into the metaverse in a manner that's authentic to it. "We are not going to be cringe. First, we're just going to be a fan," she says, adding, "I want to use our brand and our .eth to find and highlight and support undiscovered artists, women, people of color, non-binary people who aren't getting the audience that others might be. It will be slow at first, gradual, and we'll do it the right way."
Cole arrives at Athletic Greens at a pivotal moment for the 10-year-old brand, which reports year-over-year sales growth of nearly 200%. Before securing a funding round in July, it bootstrapped to reach $100 million in revenues. The round was led by private equity firm SC.Holdings, with participation from a cadre of athletes, entertainers and health authorities, including Hugh Jackman, Cindy Crawford, Peloton instructor Robin Arzón, musician Mike Posner, Tim Ferriss and biohacking expert Dr. Peter Attia.
Athletic Greens' sales have primarily been powered by AG1, a powdered supplement containing 75 vitamins, minerals, herbs and whole food-sourced nutrients designed to boost energy, recovery, immunity and digestion. To keep its offerings as streamlined as possible, the brand has created over 50 iterations of AG1. Its strategy is to continually improve the formula grounded in the latest science and provide an option for consumers interested in getting all their supplementation needs handled by one product. Athletic Greens offers other ingestibles to existing subscribers such as vitamin D, vitamin K and omegas. The brand declined to share specific statistics on subscription and retention, but divulges that "a large majority of customers" become subscribers. 
"The subscriber base and retention is phenomenal, and it's a mission that inspires me and a team that has done so much with, quite honestly, so little," says Cole, who became a devout user of Athletic Greens' supplements in the past year. "I'm going to jump in and dedicate my time and my energy. I'll still be on boards. I'll still advise. I'm still going to be in web3. I also want to be an example of a modern executive and leader, that you don't have to walk away from your passions even when you jump in at a high level, and that should be extended to those who work in the company as well, this modern mindset around what work is."