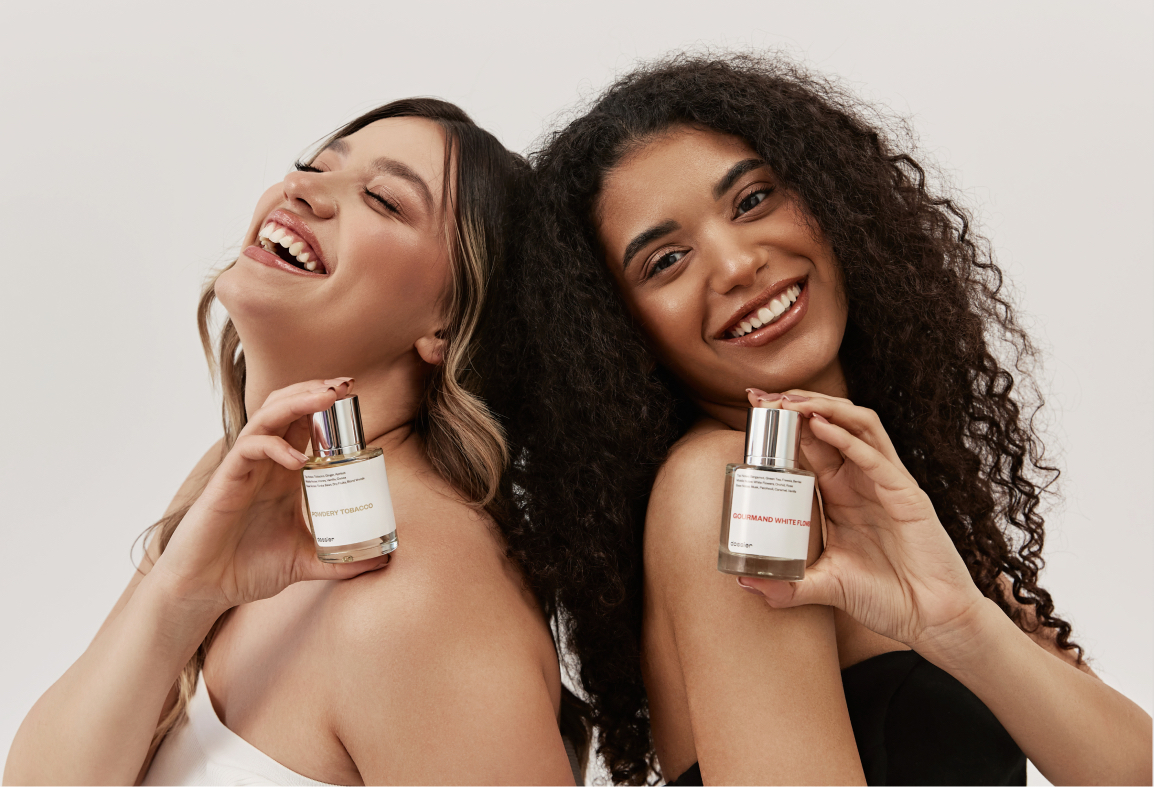 Baccarat Rouge 540 And Flowerbomb At Walmart? No, But Dossier's Fragrances Inspired By Them Will Soon Be.
Maison Francis Kurkdjian's Baccarat Rouge 540, Yves Saint Laurent's Black Opium and Viktor&Rolf's Flowerbomb are coming to Walmart. Well, not exactly, but replicas of them are.
Dossier, the digitally native creator of $29 to $49 fragrances inspired by leading luxury fragrances with price tags that climb to several hundreds of dollars, is rolling out to 1,400 Walmart stores in September after debuting at the retailer online in November last year. Its six fragrances set to enter Walmart are Ambery Saffron, Ambery Vanilla, Gourmand White Flowers, Woody Sandalwood, Fruity Almond and Woody Sage or facsimiles, respectively, of Baccarat Rouge 540, Black Opium, Flowerbomb, Le Labo Santal 33, Carolina Herrera Good Girl and Jo Malone Wood Sage & Sea Salt.
"Something we take pride in is that we have not been the traditional DTC brand whose clients are in San Francisco, New York or LA. We pride ourselves in selling products to everybody across the states. We embrace that," says Sergio Tache, founder and CEO of Dossier. "We like to say that we are the company for the 99%, not just the 1%."
Dossier started in 2018 with 20 reproductions of fragrances Tache spotted on a list of fragrance bestsellers in the United States. He quickly realized the brand's customers gravitated to edgy and often niche fragrances. Today, it has 85 fragrances, and among the most popular are Baccarat Rouge 540-esque Ambery Saffron and Flowerbomb-esque Gourmand White Flowers.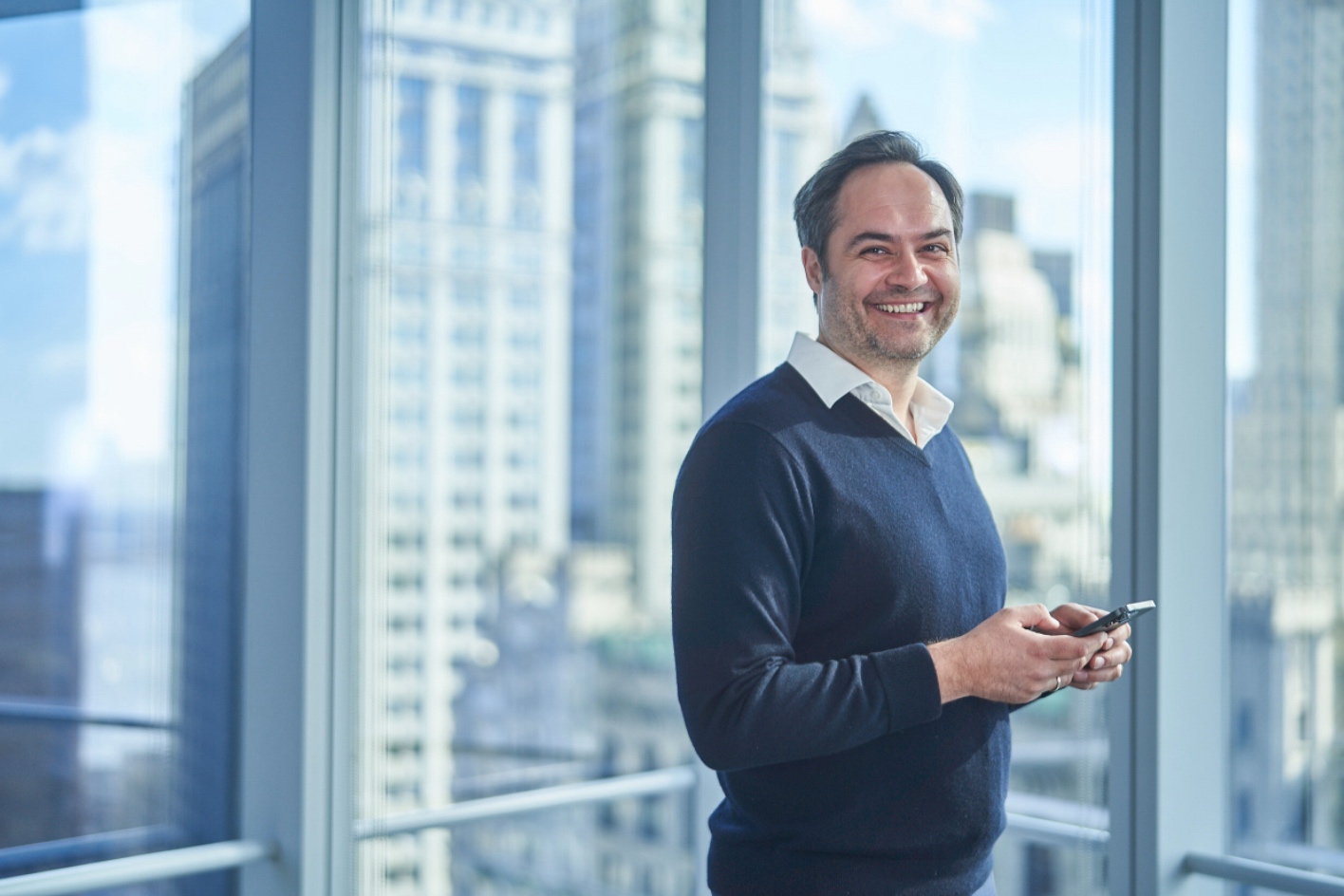 "When we launched our first perfume inspired by Tom Ford, it was a huge hit," says Tache, who previously founded haircare company Irresistible Me and skincare company Charlotte Lacroix. "People really want to try new perfumes and cool niche brands, but the price is prohibitive. It's hard to try several perfumes if each perfume costs $250."
Dossier can price its fragrances at hundreds of dollars less than the fragrances they're inspired by because it doesn't have lavish packaging and expensive celebrity spokespeople. That doesn't mean it's not making a decent margin. Per fragrance bottle, Tache divulges fragrance juice costs brands around $2, leaving plenty of room for upside at Dossier's mass-market prices.
"People intuitively know perfume margins are high, but I don't think they know to what extent," he says, adding, "It's very cheap to manufacture perfume, but the traditional perfume industry has all sorts of middlemen and marketing to pay for. We want to get rid of that. We don't want to pay for Johnny Depp and fancy packaging. We really think perfume should be about the scent."
Counterfeits attempting to copy a product exactly aren't legal, but product duplicates or dupes with divergent branding are. Duplicating a beauty product is never as easy as scanning a label and simply mixing up the ingredients on it—and duplicating a fragrance is especially tough because fragrance companies can keep ingredients confidential under U.S. trade secret protections. Tache explains it takes a lot of trial and error for Dossier to land on a scent that smells similar to another.
"Is it absolutely perfect? No, but it's close enough that 99% of consumers will not know the difference. Only some very experienced noses will know the difference, and that's what we aspire to do," he says. "Just by the nature of the product, people will be skeptical, so we want to provide the best quality perfume, even if it goes above and beyond the original."
"We are the company for the 99%, not just the 1%."
Dossier describes its fragrances as clean. Housed in recyclable glass bottles, they're free of parabens, phthalates and colorants. Dossier uses straightforward fragrance names indicating the olfactive family a fragrance is associated with as well as its main ingredient. Top, middle and base notes are detailed on the packaging.
Tache emphasizes Dossier isn't "shy about" or "embarrassed" by its fragrance replica model. "People are tired of paying the brand tax. They want to be sure they're getting great value for the money they spend," he says. Tache isn't a big fan of the term "dupe" to encapsulate Dossier's products. He says it can carry negative connotations, though he admits it gives consumers a clear idea of what Dossier does—and he acknowledges now seems to be an auspicious moment to be in the dupes business as consumers' wallets are being pinched by inflation.
"Whether the economy is great or not, people still want to smell great, do something fun for themselves and try different fragrances," says Tache. "In that regard, we are well-positioned, and I don't see that trend going away."
He also mentions Dossier is well-positioned because he believes the movement away from signature scents is picking up steam as younger consumers experiment with various fragrances, a phenomenon encouraged by Dossier's affordability. "They want to have a portfolio of perfumes," says Tache. "They want a perfume to go out, a perfume for work, a perfume for the restaurant and a perfume for home. They are not just stuck on one perfume."
Dossier, which has raised an undisclosed amount of angel investment, will be expanding its fragrance assortment to satisfy the experimentation tendency, but it won't be expanding it quite as fast as it has been to date. Going forward, the release cadence is expected to be three to six fragrances annually. The brand has extended from fragrances to candles, and Tache envisions it rounding out its beauty merchandise repertoire further and introducing a collection of Dossier fragrances not inspired by earlier perfumes. He says, "In the next three to five years, the long-term objective is to become more than just a perfume company."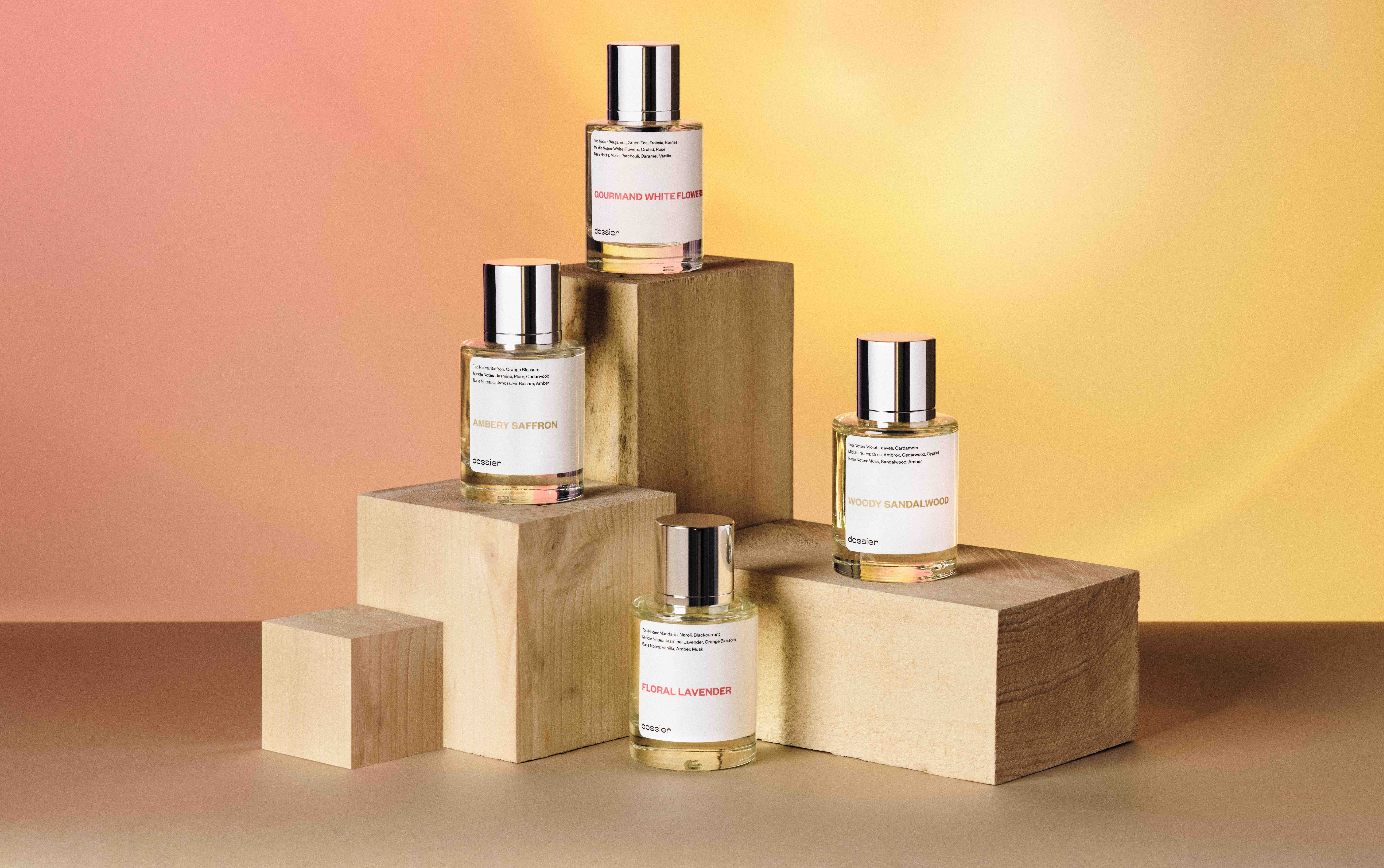 Distribution diversification is an objective, too, and international distribution is on the docket. Tache says it's important for Dossier to limit its dependence on fickle social media intermediaries. TikTok and YouTube have been particularly important for the brand—and generally social media has been integral in bringing consumers into the perfume category recently. Last year, The NPD Group figures prestige fragrance sales surged 49% to $6.3 billion. In the first quarter this year, the market research firm estimates they jumped 18% to $1.1 billion.
In the mass market, fragrance sales haven't been as hot. According to data from market research firm IRI, sales of women's fragrances in food, drugstore, convenience, military and other mass-market retailers slipped 6.1% in the 52 weeks ended May 15. A caveat to the data is that mass-market fragrance sales have progressed in e-commerce, a dynamic not reflected in traditional brick-and-mortar numbers.
Dossier's launch at Walmart could help the chain capture the magic of prestige fragrance at mass. The brand's growth has outpaced the category. From 2019 to 2021, its sales skyrocketed 5,000%, according to Tache. Since then, it's registered triple-digit sales growth. Tache says, "We are still growing very fast, and the objective is to continue growing as fast as possible."