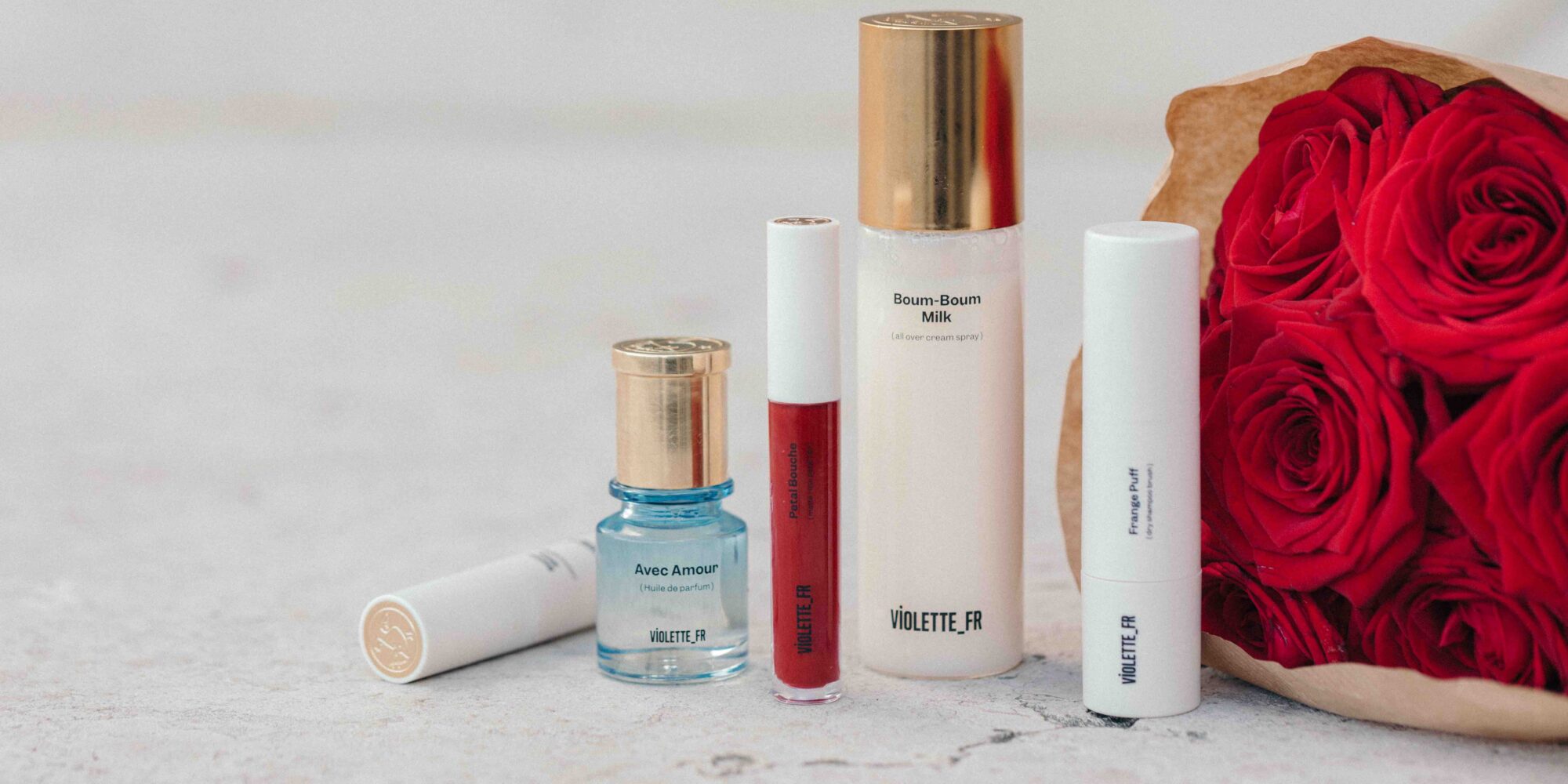 Beauty's New Class Of Lifestyle Brands
When Violette Serrat set out to develop her brand Violette_Fr with 11 stockkeeping units across six categories, including makeup, skincare, haircare and fragrance, not everyone was completely sold on the concept. She recounts an advisor teased her that he "never heard anyone say, 'Oh, I really regret not launching with more products,' and that really cracked me up because I knew it was true, but I also knew in my instinct I had to launch them all."
In the almost eight months since the brand's been on the market, Violette_Fr's bestsellers have been across the board from a category perspective (there's highlighter Baume Shine, cream spray Boum-Boum Milk and liquid lipstick Petal Bouche), validating Serrat's approach to span categories with what she describes as products "she was dying to make" in each category. "I am going to continue building out my brand as a multicategory brand," she says.
As many beauty brands are burrowing into niches, Violette_Fr is an example of an opposite trend in the beauty industry of lifestyle brands taking an expansive view of their merchandise playing field and betting their allure, devoted fans, everything shop e-commerce capabilities and amoebic product expertise will support a broad business. Joining Violette_Fr in beauty's lifestyle ranks are brands like Ouai, Topicals, Beekman 1802, Saie, Jillian Dempsey and Typology.
"A lifestyle brand to me means not focusing on one category, but on the experience and the overall philosophy of beauty," says Serrat. "It's about injecting life into the product and the customer experience and translating that into any category."
Olamide Olowe, CEO and founder of Topicals, a brand that started in skincare last year and celebrates flare-ups, says, "We have always believed in taking up space in different industries and categories…We are building an ecosystem around our community that supports their needs holistically. Currently, that is through products and campaigns that challenge the notion that perfect skin exists. In the future, it could be digital and IRL experiences that further explore the connection between beauty and self."
Lifestyle brands aren't new to beauty and fashion. Ralph Lauren, Tommy Hilfiger, Tory Burch, Coach, Kate Spade and, at its height, the Jessica Simpson brand, which Simpson recently wrested from Sequential Brands, are examples of brands with recognizable customer prototypes (whether it's the prep, chic urban girl, glamour puss or sophisticated suburbanite) spread from purses to perfumes often rooted in the product profusion of department stores, where they could relatively easily traverse merchandise boundaries.
The old notion of lifestyle brands as category busters with overarching aspirational codes frequently embodied by the founders helming them hasn't vanished. "I'm going out to dinner tonight and here I am in nowheresville Bloomville, N.Y., and I just saw the fall campaign for Ralph Lauren, and I thought, 'I'm going to go like that tonight.' He inspires me to be part of his world, not even necessarily by owning his label," says Elizabeth Lamont, founder of EL Luxury Consulting and a former VP at La Prairie and Bare Escentuals. "It's about, how can I dress the part?"
To her, Violette_Fr evokes similarly mesmerizing qualities. "By wearing her eye paint [Yeux Paint] or [lipstick] Bisou Balm, you are going to be like Violette," says Lamont. "I look at her and think, 'What is she wearing? What's her look, and how can I have a little more Violette in my life beyond her lipstick and eye paint?' She's so much the brand personified, and I take inspiration from her look and style."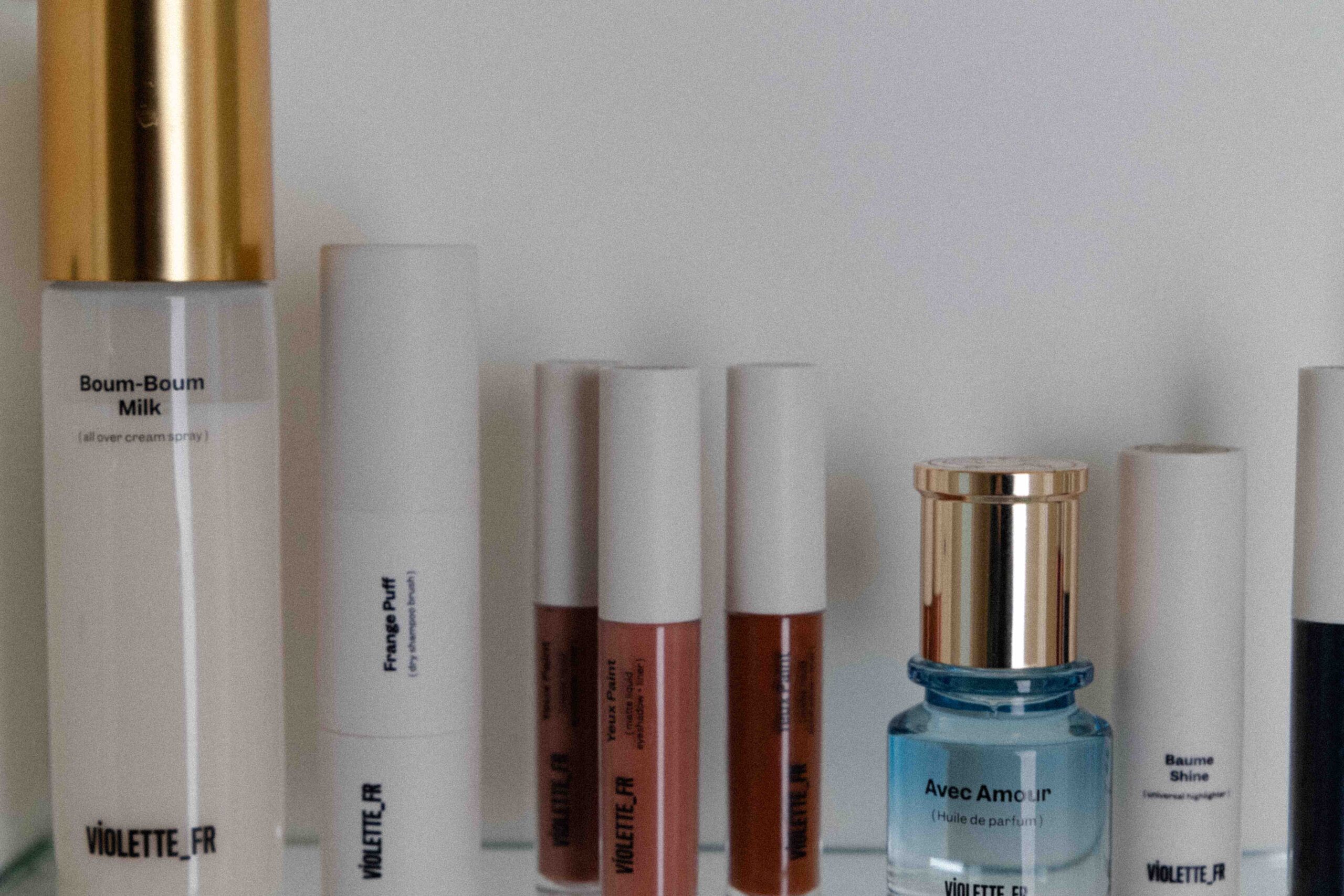 But there are ways the notion of a lifestyle brand has evolved. The younger set of lifestyle brands have more in common with Goop and Glossier, the forerunners of the latest generation of beauty brands with grand ambitions, than Ralph Lauren and Tommy Hilfiger. They're digitally savvy, inextricably linked with their founders and generally aligned with strong missions. They don't necessarily have to rely on traditional media or retail middlemen to present their story and assortment or go mainstream to be major.
"At its very core, a lifestyle brand strives to embody the attitude, values and interests of its customer. A lifestyle brand exists to inspire the customer and to give them purpose. I think there must be a deep emotional connection to create a loyal and engaged client base," says Kelly St. John, founder of beauty brand consultancy KSJ Collective and former VP/DMM for beauty at Neiman Marcus. "In today's beauty world, where the founder identity is so deeply intertwined in its core values, I think that has contributed to us continuing to see a rise of lifestyle brands."
Serrat, a longtime makeup artist and creative director of makeup for Guerlain who amassed a following on social media and was a consultant for Sephora, international makeup designer for Dior Beauty and global beauty director for Estée Lauder prior to launching her brand, agrees founder identity is critical. "I think all the brands that are experiencing success right now are because they have someone living, breathing and sleeping behind it," she says. "This is key because it's built such a huge loyalty between me and my community, and this is what I have to keep doing."
In the beauty industry in particular, Serrat argues the blurring with wellness is another factor leading to brands stretching their product reaches. "People understand that beauty is beyond just a physical appearance or aesthetic now. It's about wellness and that changes everything because you need to infuse into your products philosophy, education, a look behind the curtain of the ingredients," she says. "People need more from the beauty industry now."
"A lifestyle brand to me means not focusing on one category, but on the experience and the overall philosophy of beauty."
Margarita Arriagada, founder of luxury makeup brand Valdé and former chief merchant at Sephora, figures financial pressures to jump on trends quickly are pushing lifestyle positioning as well. "It can certainly provide a competitive advantage in the fast-paced beauty world we are living in," she says. Analogously, St. John posits, "The sheer level of hypercompetition in today's beauty world is also why we are seeing more brands make the decision to branch out past the product categories they perhaps launched with as they know there is opportunity to reach a larger audience with each new category."
The direct-to-consumer element of beauty, both in terms of brands selling products on their terms on their websites rather than being limited by the terms of retail buyers and in terms of cultivating direct relationships with consumers simpatico with them, enables the modern lifestyle model. St. John says, "Customers today are even more in tune to their own identity and how that impacts their personal choices. I believe today's client is taking her personal identify into account when she purchases a brand. It is a conscious decision that expresses her personality through the perception of the brand."
Serrat concurs, elaborating, "People want to make educated choices based on their belief system, on their pillars and standards. For instance, some are obsessed with clean beauty, while others are a little more unsure about what it really means, maybe they just want to make sure you as the brand are working with high-quality ingredients. So, once you as a consumer have these pillars and standards in place, you can pick and choose which brands you want to connect with and support."
Arriagada says, "Brands are building communities and, as they engage, the fans can influence what they want to see from the brand. This can further build brand loyalty and lifetime value—and people want to be part of a community. So, they do want more and more from brands."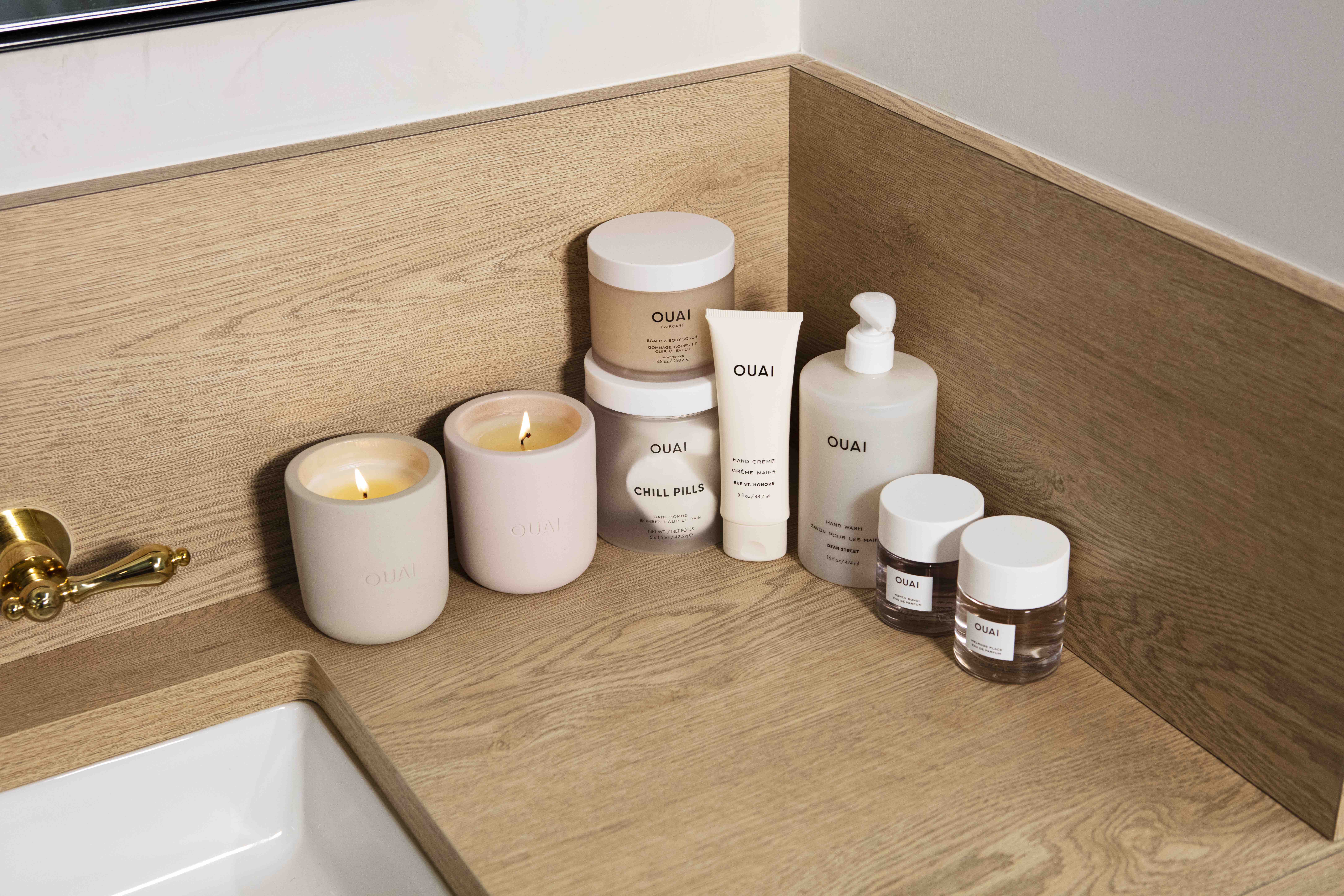 Hannah Beals, VP of brand marketing at Ouai, underscores the brand's "sense of community" helps it step into the lifestyle space. "So much of our community engagement happens on social media and the content we create is always done with our followers' needs in mind," she says. "We're constantly speaking to them through DMs and comments, learning what they want to see from the brand across all platforms and, ultimately, what products they want as well. We recently launched candles after years of requests from our customers. It was our most-requested product ever. Fur Bebe [pet shampoo] also came from community requests. It was initially a limited-edition product, but we brought it back as a permanent SKU because our community asked for it."
Lifestyle brands encounter obstacles if they bring retail into their distribution mix in an age characterized by department store decline. Grouping a diversity of products together to truly convey a lifestyle picture is normally out of the question at retail, and occupying space in multiple sections is tough unless a brand proves it's a significant money driver. At Sephora, Arriagada says, "It was nearly impossible—and still is, just even a brand bridging makeup to skin. In a place like Sephora, the shopper buys by category. So, Fenty is in skincare and makeup in the color section, but it dilutes the lifestyle aspect of the brand."
Via their DTC channel online or their own stores, Arriagada says, "Brands need to figure out how to differentiate from their retailer partners and establish a point of view as a halo for the overall brand. This approach helps them do that. Think Fresh boutiques, for example." Beekman 1802 has a store in Sharon Springs, N.Y., that encapsulates the brand. "This store alone has experienced 30% YoY growth even if you compare it to the last pre-pandemic full year of 2019," says Brad Farrell, CMO of the skincare brand. "We definitely think that there is a greater opportunity for well-placed experiential retail locations for Beekman 1802 in the future and that people will want to continue immersing themselves in the brand."
The biggest issues lifestyle brands face are that it's tough to do several products in several categories well without running afoul of the message, talent and capacity. Rachel Martin, founder of consumer insights firm RemCal Insights, says lifestyle brands drive her nuts for two main reasons. First, consumers don't know what a lifestyle brand is. "I have never heard that term come out of a consumers' mouth. They might say 'wellness' because it's all-encompassing," she says. "It's a holistic picture of what products are out there versus lifestyle."
"If you are just taking advantage of social eyeballs, you will lose your authenticity."
Second, consumers aren't typically clamoring for brands to enter various categories. "I'm always hesitant when I see brands going into other verticals," says Martin. "When I'm doing research, I talk to consumers if it's an innovation project and ask, 'Where else could brand X go? What if they were to come out with lipstick?' They will say, 'Yeah, I guess, but I'm still going to purchase this product," identifying the product they've already been purchasing.
Lifestyle brands are attempting to attract fickle consumers to an array of products when it's grueling to convince them to stick to any single product. Speaking of gen Z consumers, Cristina Nuñez, co-founder and general partner at venture capital firm True Beauty Ventures, says, "They are more product loyal, but we are seeing it's harder to get them to shop an entire collection or line of products. Lifestyle brands are challenged by that. You can be excellent in different product categories, but that doesn't mean you will be able to capture the younger consumer in them."
Being excellent in a range of product categories is a tremendous feat. Serrat acknowledges it's tricky and shares trying tales to illustrate how tricky. "Because I wasn't known for skincare, the [Boum-Boum Milk] formula had to be perfect," she says, recalling, "Three months prior to launch, I was crying over this product because I didn't know how I could bring this dream product to life. Just to make you understand, the fermented birch sap that is 38% of our formula is harvested only once a year, and there are only 50 farmers in the world that harvest it."
She adds, "I'm not going to list out all the challenges as it'll be too long, but that just gives you an idea of the constraints I had to overcome and launch my brand. But, definitely, after this launch, I understood why people only do skincare or just launch with one product. It is hard because each product comes with its own difficulties."
The second a brand's extension outside of its core competencies is read as false by consumers that brand could be doomed. Richard Gersten, Nuñez's co-founder at True Beauty Ventures and managing partner at the firm, says, "As a brand purist, I'm thinking about brand authenticity and where you have the authority to play because of your authenticity. If you are just taking advantage of social eyeballs, you will lose your authenticity."
Nunez chimes in, "Establish your credibility in a certain category to establish that you have a right to play in it. When we hear brands are launching with a lifestyle strategy out of the gate, we know that's very difficult to do in beauty. You can have a viral moment on TikTok. You can have a big moment with a celebrity or influencer, but that doesn't mean you will become a movement. That doesn't mean that will translate into success as a brand, much less a lifestyle brand."
Contemporary lifestyle brands are cognizant of the risks of overextending and undermining the codes that gave them lifestyle impetus to begin with, but they're confident they're staying enough within their lanes to grow rather than turn away their dedicated followings. "At Violette_Fr, it's a lifestyle, it's a relationship with beauty for yourself. It's not an aesthetic. That's why I built my whole business around this," says Serrat, adding, "Everything that we do is built around this relationship, this lifestyle. That is why it was important to me that I build a lifestyle brand, so that it doesn't tie down to one category and went beyond makeup. It's everything."
At Ouai, Beals emphasizes, "Haircare has and will continue to be at the center of what we do." Still, pointing to an activewear collaboration Ouai did with apparel brand Set Active, she seems enthusiastic about the brand's lifestyle standing giving it plenty of product leeway. Beals says, "Ultimately, with a lifestyle strategy, the possibilities are endless."
KEY TAKEAWAYS
There's a growing number of beauty brands, including Violette_Fr, Ouai, Topicals, Beekman 1802, Jillian Dempsey, Saie and Typology, either crossing merchandise categories out of the gate or not too long after. Their category leaps put them in a new class of lifestyle brands.
Lifestyle brands have long existed in beauty and fashion. Much of what they've always had—aspirational qualities, extensive assortments and strong founders—remains relevant to today's lifestyle brands.
However, the new class of lifestyle brands is distinct. They rely on their ability to sell a wide range of product on their own websites, amass communities online and appeal to mission-driven consumers. They often have extremely compelling founders that fans want to emulate.
The fierce competition in and fast pace of the modern beauty market are factors in the rise of the current spate of lifestyle beauty brands.
Lifestyle brands run into problems at retail. Leading retailers don't generally allow brands to tell their full lifestyle story, and shoppers within them shop brands by category, not across categories.
Consumers don't typically know what lifestyle brands are nor are they super interested in brands entering various verticals.
The biggest problems lifestyle brands face is that it's difficulty to execute many very different products well, and they can dilute their message or turn off their audience by chasing a lifestyle strategy into distant categories.