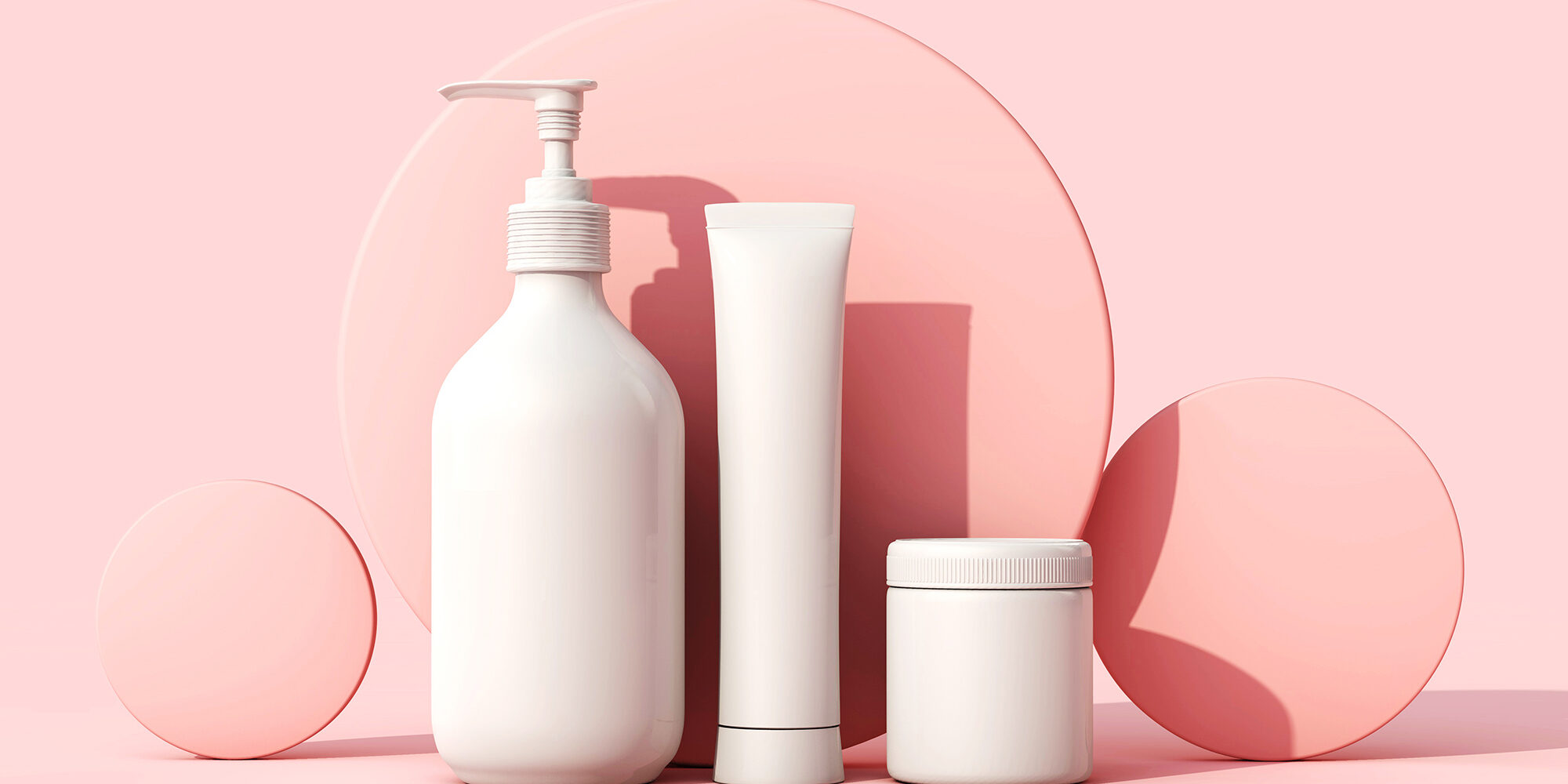 Carbon Offsetting In Beauty: The Good, The Complicated And The Controversial
As beauty and wellness brands sprint to brandish their eco-conscious bona fides, many are adding carbon neutrality to their growing to-do list of green initiatives.
Being carbon neutral doesn't mean beauty brands don't emit carbon in the course of doing business. It means they're compensating for their emissions by funding efforts to suck up carbon dioxide from the atmosphere equivalent to what they estimate they emit. The compensation process generally requires brands to sort through and pay a variety of third-party brokers that make sure the offsetting gets accomplished. While most environmental advocates argue brands' attempts to achieve carbon neutrality are far better than them ignoring their carbon output altogether, they point out that carbon offsetting efforts are imprecise and the carbon-neutral stamp doesn't absolve brands or consumers of responsibility for the impacts of their operations and purchases on the planet.
The first step toward carbon-neutral authentication is calculating a company's carbon footprint. Greenhouse Gas Protocol, which establishes global frameworks to measure and manage greenhouse gas, has determined three "scopes" of work for carbon footprint calculation: 1) Direct emissions from the company, a scope that typically includes emissions from manufacturers. 2) Indirect emissions usually from electricity. 3) Indirect emissions related to shipping or raw material extraction.
Because measuring carbon footprints can be a massive undertaking, brands have turned to outside parties to handle it. When Davines started down its decarbonization path back in 2006, it went about calculating its footprint without external facilitation. "Collecting the data necessary to calculate a company's carbon footprint was—and remains—a challenge, especially as a global company," says Sonia Ziveri, chief sustainability officer at The Davines Group. The challenge has become greater as the company and its emissions have mounted. With its commitment to emit net zero emissions by 2030, Davines has opted to go with a third-party company to review the emissions calculation structure it erected internally.
Micaela Nisbet, founder of the carbon-negative brand Neighbourhood Botanicals, teamed up with the British environmental startup Carbon Jacked to perform its carbon assessment. "They go through all of the business practices, which includes how much waste you dispose of, how much recycling you use, how much power you use in water," she says. Nisbet also chose to calculate the carbon required to ship the brand's ingredients around the world. She says, "I felt like we were lying if we didn't include that because that's such a big part of our brand."
It took about four months for Carbon Jacked to complete the Neighbourhood Botanicals' carbon audit, but other carbon emissions evaluators like the nonprofit organization Climate Neutral shorten the process with software tools. According to Climate Neutral's website, it can take only one to two hours to measure the carbon footprints of smaller brands. For larger brands, the procedure can take one to three months.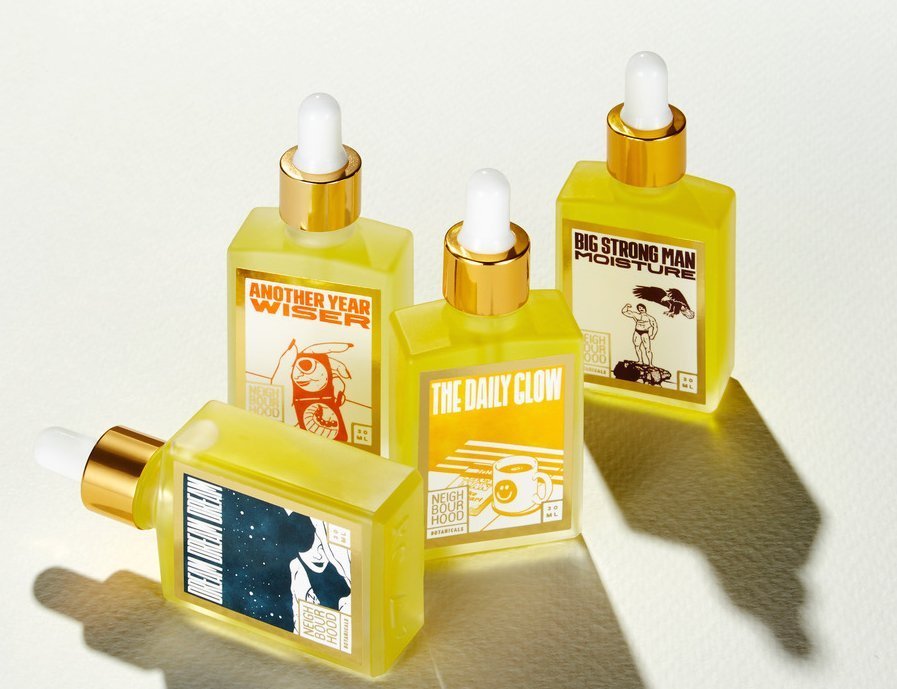 Climate Neutral was recommended to Blume co-founder Bunny Ghatrora by reputable brands. She was drawn to its easy-to-navigate system. Gathering the necessary documents proved to be the most time-consuming part of the process. Ghatrora approximates it took one to two hours to put information into the Climate Neutral system, but took about eight hours "spread out across a few weeks due to the back and forth" to obtain the information necessary to factor Blume's carbon emissions. She believes the back and forth is proof of a thorough job.
"Sometimes brands will partner with someone, and they ask you for some arbitrary information and, then, you look at that, and you're just like, 'OK, this seems like it makes sense, and it's kind of a big black box," says Ghatrora. "With Climate Neutral, it became such a great partnership because it does require a lot of detail and a lot of information, including the little things that we often don't think about, but had the opportunity to explore. Having that extra level of transparency on our end allows us to work with our partners and learn about their efforts to becoming more sustainable as well."
Blume was certified by Climate Neutral last month. In total, the organization has certified more than 250 brands, 15 in the health and beauty category. Nécessaire was an early brand certified by Climate Neutral. It did so in its inaugural full year of business in 2019. "This past year, it was a resource-heavy undertaking to get through the process," says Nécessaire CEO and co-founder Randi Christiansen. "A lot of the work falls on the team. For us, understanding our footprint was and is a work stream that spans sessions with all stakeholders inside and outside of the business."
In addition to assisting brands with carbon emissions calculations, third parties connect them with carbon-offset projects. The projects span tree planting, reforestation, energy efficiency endeavors and carbon capturing. A number of benchmarking and certification bodies have arisen to set standards for projects to verify they're attaining the carbon offset goals they promise to attain. The ones Climate Neutral allows are Climate Action Reserve, Gold Standard and Verified Carbon Standard. American Carbon Registry is another.
Brands are commonly presented several projects and can buy into a project that aligns most with their values. For Neighbourhood Botanicals, Nisbet chose to support a hydropower project in China that provides clean electricity via water-powered mills along with jobs for people in rural areas. She says, "Our glass and plastic bottles are made in China, so it makes sense that we would offset the emissions close to where they're being made."
Natural home and personal care product e-commerce platform Grove Collaborative partners with Natural Capital Partners and NativeEnergy to offset its shipping. It buys into carbon credits that foster the Canadian boreal forest, a major source of timber for the paper products industry. The project complements the brand's efforts to reimagine paper products. It sells tree-free toilet paper and paper towels made out of bamboo fibers.
"We're really looking for the benefits that come along with carbon sequestration like wildlife conservation or reforestation or habitat restoration," says Danielle Jezienicki, director of sustainability at Grove Collaborative. "When you think of a healthy forest, how can we use our carbon credits to really further that impact?" She continues that Grove Collaborative seeks out projects that have additionality, an attribute rooted in the question: Does the specific offset lead to a reduction of carbon that wouldn't have happened otherwise?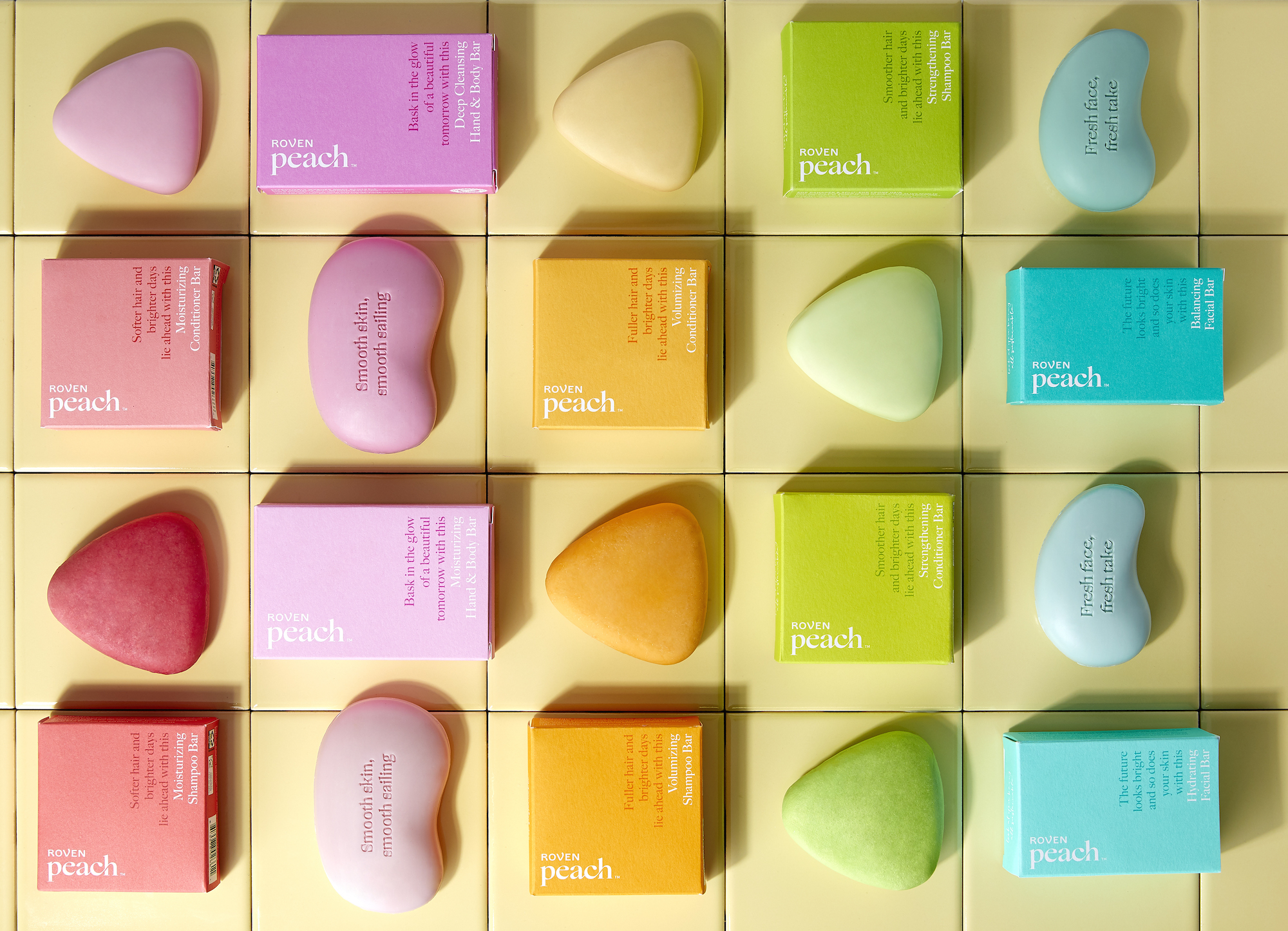 For small brands with a few products, the cost of offsetting isn't huge. Per Climate Neutral, the average cost for brands is .4% of revenues. Brands are required to list emission footprints as well as their investments in carbon credits on Climate Neutral's website. In 2020, Blume's carbon load was 1,234 tons that cost $4,936 to offset while Nécessaire racked up 2,695 tons that cost $16,709 to offset. Nisbet shares Neighbourhood Botanicals offset under 50 tons last year. Gold Standard puts offsetting costs at 20 to 25 pounds per ton (about $28 to $35 at the current exchange rate). Nisbet mentions that "lesser audited projects" can cost around 5 pounds or about $7 per ton to offset.
It cost Highr Collective about 1% of its revenues to offset carbon emissions. CEO and founder Molly Hart says carbon offsetting is less expensive for the brand because it's a young startup. "If we had multiple employees going back and forth to L.A. or if we had more products in our portfolio that were constantly being shipped, there would be more flights involved," she elaborates. "Makeup is a super carbon-intensive industry. Most businesses make their products in Asia or Italy, and ship them all over the world. That's a lot of carbon."
For existing brands, the process to become certified carbon neutral involves measuring their carbon footprints from the previous year and offsetting accordingly. It was important to Hart that Highr be carbon neutral from launch. She performed the initial audit with the help of NativeEnergy after finishing formulating and manufacturing. The plan is to offset quarterly moving forward. "It could be complicated and get expensive quickly if you're not already tuned in to trying to limit your carbon from the start," says Hart. "It might be difficult to then go in and try to figure out where you can create savings."
Indie beauty brands can have advantages over large companies like L'Oréal and Amazon that have established goals to be carbon neutral in five to 10 years—or more. Jezienicki isn't impressed by a distant carbon-neutral target. "It sounds so big and impressive to do something in 2040, but you could do it today," she says. "I come from a big company. I know that the systems are old, complicated and disconnected, but I also know that, when a CEO wants something done, it gets done. So, it's just a lack of political will to make those changes within the bigger companies, and it's really unfortunate to me that the small companies who can afford it the least are the ones making these commitments and driving the industry forward because it would move so much more quickly if everyone did this together."
Despite the proliferation of standards, certifications and third-party companies aiding brands in becoming carbon neutral, Kenneth Gillingham, an associate professor of environmental and energy economics at Yale University, asserts it isn't a perfect process. "Reducing emissions is actually very hard to verify and demonstrate…I believe all of the verifiers are well-intentioned, and I believe some of the companies are probably doing a fairly reasonable job, but I take anything they're trying to do with a pretty large grain of salt usually," he says. "I don't necessarily believe that all offsets are real offsets. I think there are things that might've happened anyway and, if that's the case, you're just transferring money from a company to another place, and you're not actually making a huge difference."
There's also an issue of permanence. With tree-planting projects, Gillingham notes that, if the trees age, carbon can be sequestered for a long time. However, the carbon sequestration won't occur if a tree is cut or burned down. "It gets even trickier elsewhere in the world because property rights aren't as strong as, say, in the Amazon as they are in the United States," he says. "You can buy or conserve some land and, then, squatters come in and cut down the trees anyway."
Carbon-offset programs don't address the environmental degradation that catalyzed the need for carbon-offsetting schemes to begin with. Vox writer Umair Irfan points out that carbon credit sales produce a "moral hazard where polluters can continue emitting greenhouse gases with abandon." Companies throw money at the problem rather than putting in the effort to reduce their direct emissions. "Personally, I weigh true actual emission reductions that the company's making themselves more heavily than purchasing offsets," says Gillingham. "I just don't take the offsets as seriously as I take an internal commitment."
Plenty of beauty brands are making internal commitments in tandem with funding carbon-offsetting programs. To avoid carbon-intensive air freight, carbon-negative Italian perfume and body care brand WA:IT sends products to customers in Europe and the United Kingdom by train or car, and items are delivered to Australia by sea. In the latter case, products could take up to two months to arrive to customers. "To me, there were no other choices because by air was not an option," says Raffaela Grisa, founder of the brand. "So, you have to wait. Like the name of the brand, you have to wait." She elected for aluminum packaging over glass for a similar reason. "Aluminum is lighter than glass and therefore has a lower footprint," says Grisa. "Of course, glass is more luxurious, but, if you think about carbon emissions, you cannot choose glass at all."
Highr partners with a 100% solar-powered lab in Los Angeles to formulate its lipsticks. Davines relies on a renewable electricity provider powered by biomethane that Ziveri says reduced its electricity-related emissions by almost 50%. Blume is working to incorporate post-consumer recycled (PCR) plastic in its packaging. Type:A founder Allison Moss is examining greener packaging alternatives for her carbon-neutral aluminum-free deodorant brand, which is a certified B Corp. "In addition to wanting to offset our carbon footprint, we are actively investigating what else we can do," she says. "How do we further reduce any negative impact on the planet? And there's a number of different forms that can take. The offsets are not a one and done, did it, forget it, hey, we've done our job, but it's a very near-term solution to try to balance while we also look for better, more permanent ones."
In matters of sustainability, there's rarely a foolproof solution, and conversations about carbon neutrality are ongoing. At the end of the day, brands conclude confronting their carbon footprint is beneficial, and carbon-offsetting efforts stand out to consumers. "Companies have a social responsibility I think to their consumers and to the world to be doing this and, even though it's expensive, it does make sense economically in the long term because you're building customer trust and loyalty," says Nisbet. "Customers are more aware of environmental concerns these days, so they're going to be much more willing to buy from a brand who has those concerns also. I think it's a good long-term investment environmentally, of course, but also financially."