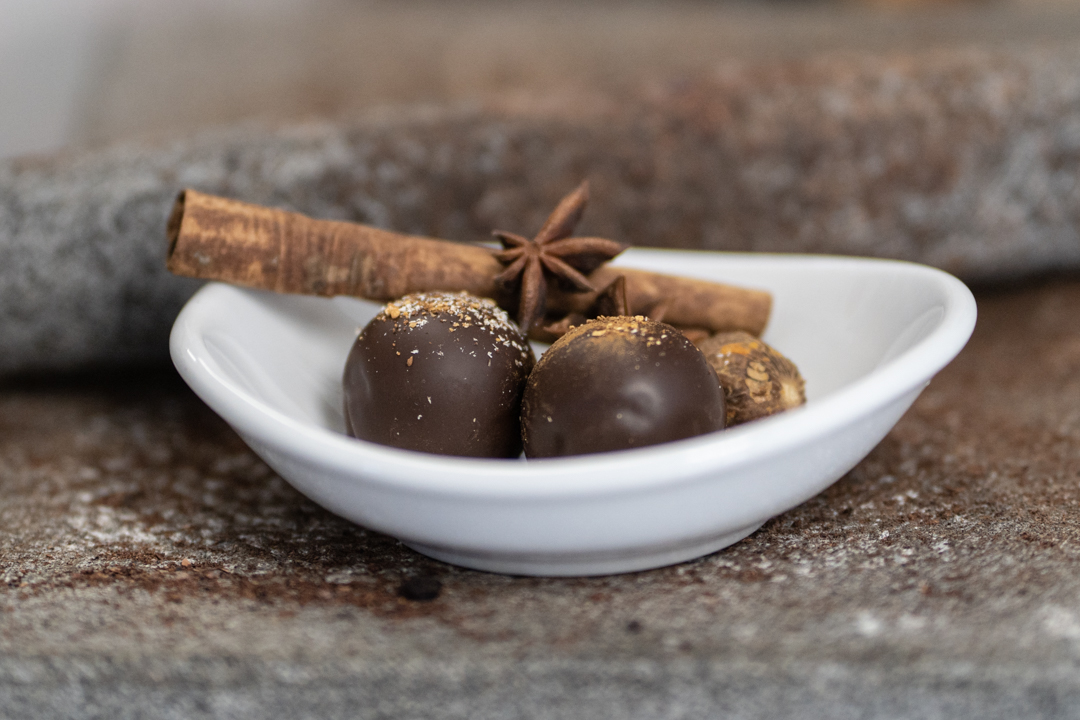 Why Chocolate Is So Much More Than A Guilty Pleasure
Until a few years ago, most people in the western world may have considered chocolate merely a guilty pleasure. Today, the people behind various cacao-infused items, from foods to skincare products, believe it could be much more. With the proliferation of cacao, touted for its antioxidant, heart-healthy and energy-boosting properties, interest is growing in the ingredient's sourcing, origin story and, in some circles, its ability to connect people. 
"I think two years ago was the beginning of the upswing of the trend, and it hasn't fully peaked yet," says Suzannah Gerber, a chef who has served as executive director for concepts like Pressed, which developed raw cacao products for Whole Foods. "I've seen cacao make its way into BBQ sauces, steak rubs, chili, sears, salad dressings and more."
Grocery stores such as Whole Foods are selling raw cacao nibs, smoothie chains like Jamba Juice are incorporating cacao powder as an ingredient, and beauty and skincare brands are capitalizing on the trend. Cocoa butter is a popular ingredient in lotions, and products like scrubs and bath bombs incorporate cacao.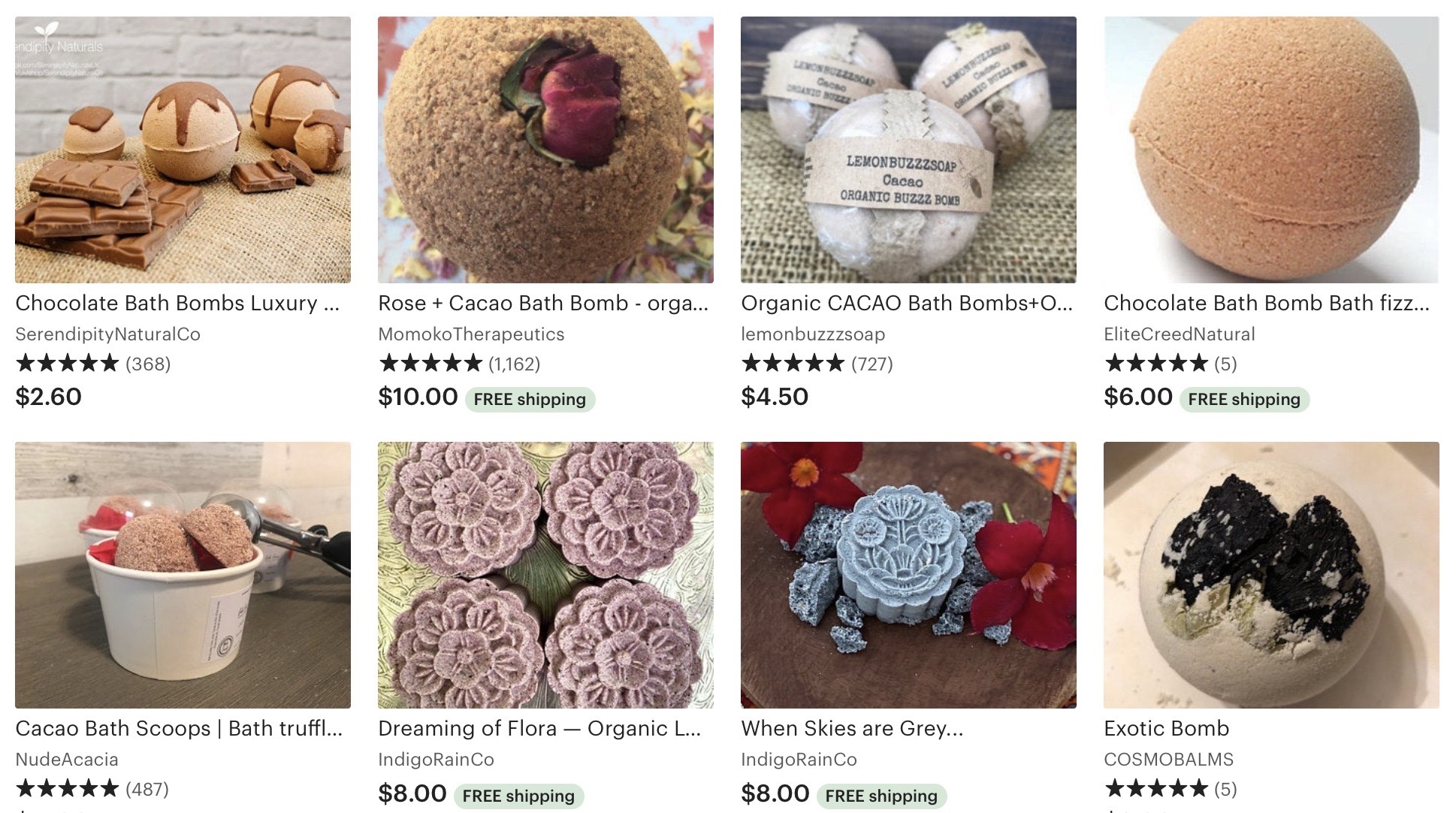 The rising awareness of the food's health perks is part of a larger cultural interest in wellness and different foods' medicinal properties, says Ruth Elnekave, founder of JOYA, which uses cacao in several herbal supplements and teas. "We're living in a time of unprecedented innovation in the food industry, and much of that innovation is aimed at satisfying the demand for better-for-you—and even truly nourishing—versions of treats," she says. JOYA caters to this desire by describing the health benefits of cacao on its "Ingredient Intel" pages and discussing cacao quality and types and what to look for when buying chocolate on its blog. 
Lindsay Tarnoff, founder and owner of Laughing Gull Chocolates, a shop in Rochester, N.Y, focused on ethical sourcing, has seen people increasingly concerned with chocolate's health benefits, which is reflected in growing demands for dark chocolate. The way people consume cacao is also changing due to greater concern for sustainability and justice, says Tarnoff. "Artisan food, including craft chocolate, is taking off in popularity and, as more consumers think about the way their food is processed, small craft chocolate made with ethically-sourced cacao is becoming more popular."
"Innovation is aimed at satisfying the demand for better-for-you—and even truly nourishing—versions of treats."
"I think the movements toward organic and non-GMO products are the segments of the industry which are expanding the most at present time," says Kate McAleer, CEO and Founder of Bixby & Co., a specialist in organic, non-GMO chocolate. Tarnoff has detected growing scrutiny of how cacao is grown, too. "The variety and complexity of flavors is a result of the environment in which it grows, the way it is processed post-harvesting," she explains. "While much of this is still a mystery to the general public, more people are interested in this prior to purchasing and consuming." 
Ethically sourced cacao will become an increasing concern. As interest in the best forms of the ingredient rises, the significant downside to the production of mainstream chocolate will draw more attention. "The western world's love of chocolate is devastating Ghana and Cote d'Ivoire's rainforests and eco-systems. Multinational companies are  profiting  off of the African cacao industry, but they're not living up to their commitment to stem deforestation," says Robbin Turner, who writes frequently on the subject on the news blog for DLG Naturals, a Botswana-based producer of natural cosmetic oils in South Africa. She points out that the worldwide chocolate industry generates $100 billion, with only $2 billion finding its way back to the source countries in Africa. Unfair labor practices, low wages and child labor have followed in the wake of the industry's growth.
There's a burgeoning group of medical professionals who are big proponents of cacao. "Chocolate is the treat that I have few qualms prescribing," celebrity doctor Frank Lipman writes in the health guide "How to Be Well." "For millennia, Mesoamerican cultures knew it as herbal medicine and sacred food—a component of ceremony and a 'food of the gods.' Today, we know it as a kind of bittersweet multivitamin capable of reducing oxidative stress."  
Cacao boasts antioxidants that reduce cellular damage caused by toxins and stress, potentially preventing cancer and other chronic illnesses, explains Lisa Richards, nutritionist and author of "The Candida Diet." Research has shown that cacao can increase good cholesterol, lower bad cholesterol and even prevent cancer. But many common sources of cacao, like chocolate bars, contain low percentages of cacao and, therefore, don't offer many benefits. Products containing at least 70% cacao are better, and it's best to use pure cacao powder or nibs, says Richards.
In particular, there's been an upsurge in research in recent years around the benefits of flavonoids in cocoa beans, called cocoa flavanols, says Catherine Kwik Uribe, global director of R&D at Mars Symbioscience. These have been identified as helping with cardiovascular health, cognitive function and skin health.  
"Cacao is a heart-opening plant medicine."
While the medicinal use of cacao may seem like a new development in western culture, it's actually been used this way for thousands of years in Central and South America. During cacao ceremonies, which originated with the Mayans, leaders serve cacao drinks and lead groups through activities like dancing, meditation and sound healing. These rituals are now on the rise in other places like the United States and Bali.
"Cacao is a heart-opening plant medicine," says Tara L. Skubella, who leads cacao ceremonies in Colorado using Cacao Love cacao from Peru. "It opens our blood vessels and heart rate. It brings us to a more heightened state of awareness and clarity, but yet in a very gentle way. It helps us connect the body to the mind and spirit." While cacao's heart-opening abilities may not have specifically been studied, it does have mood-boosting properties.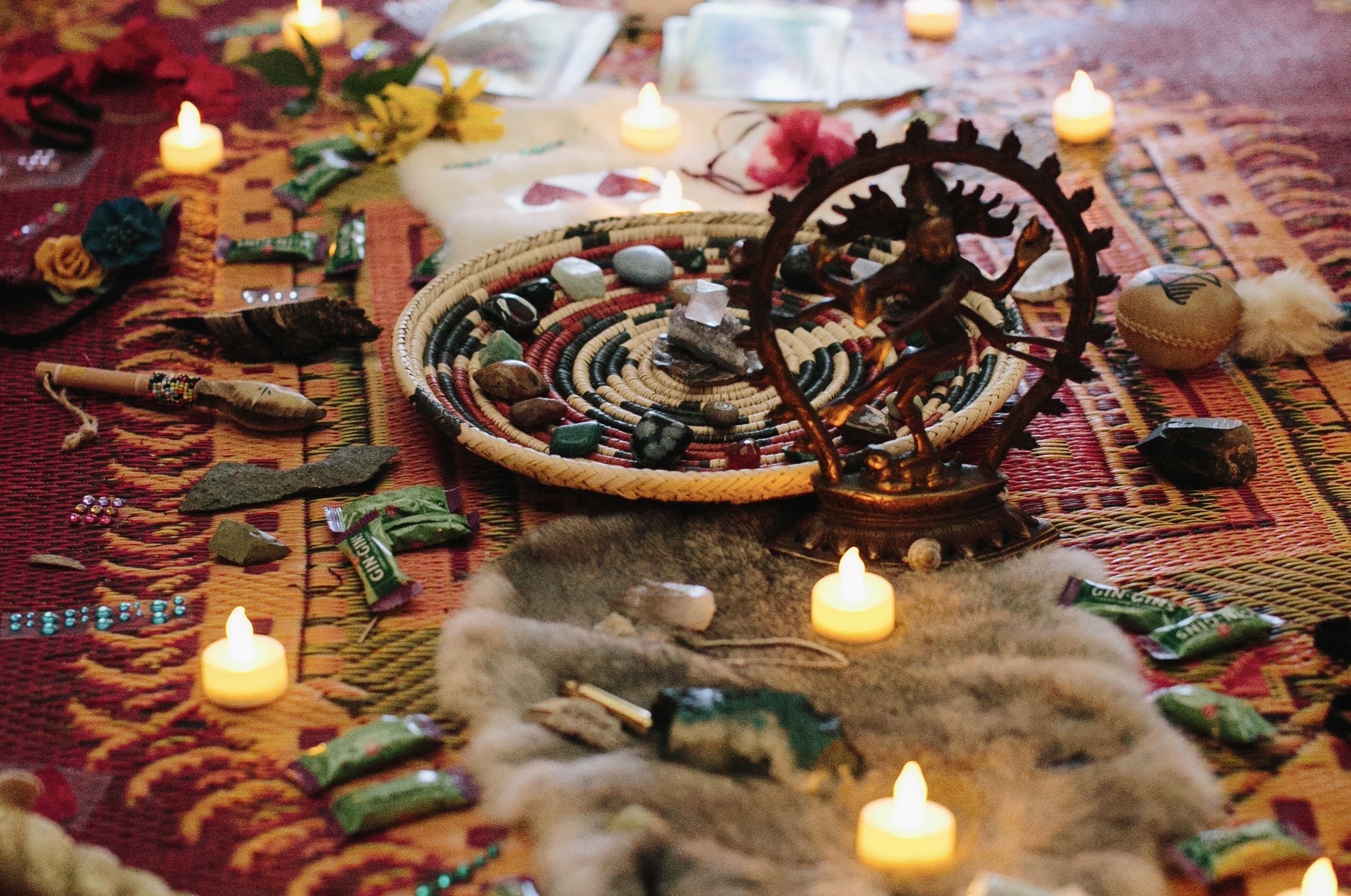 Skubella asserts there are several reasons people are looking for the kind of healing cacao offers right now. She says, "We are seeking ways to self-heal and raise our vibration to help with meditation, dance, heart connection and love."
Feature photo credit: Laughing Gull Chocolates
This article was edited on Sept. 1 to include more information about cacao sourcing in Africa.
KEY TAKEAWAYS
Cacao is popping up in more and more places as an ingredient incorporated for its medicinal benefits.
People are becoming more conscious about the type of chocolate they're consuming and how it's been sourced.
Cacao does appear to have some real health benefits, including antioxidant properties and a positive impact on cardiovascular health, skin health, and cholesterol.
Some people are serving cacao in ceremonies as a way to connect people and help them experience higher states of consciousness.