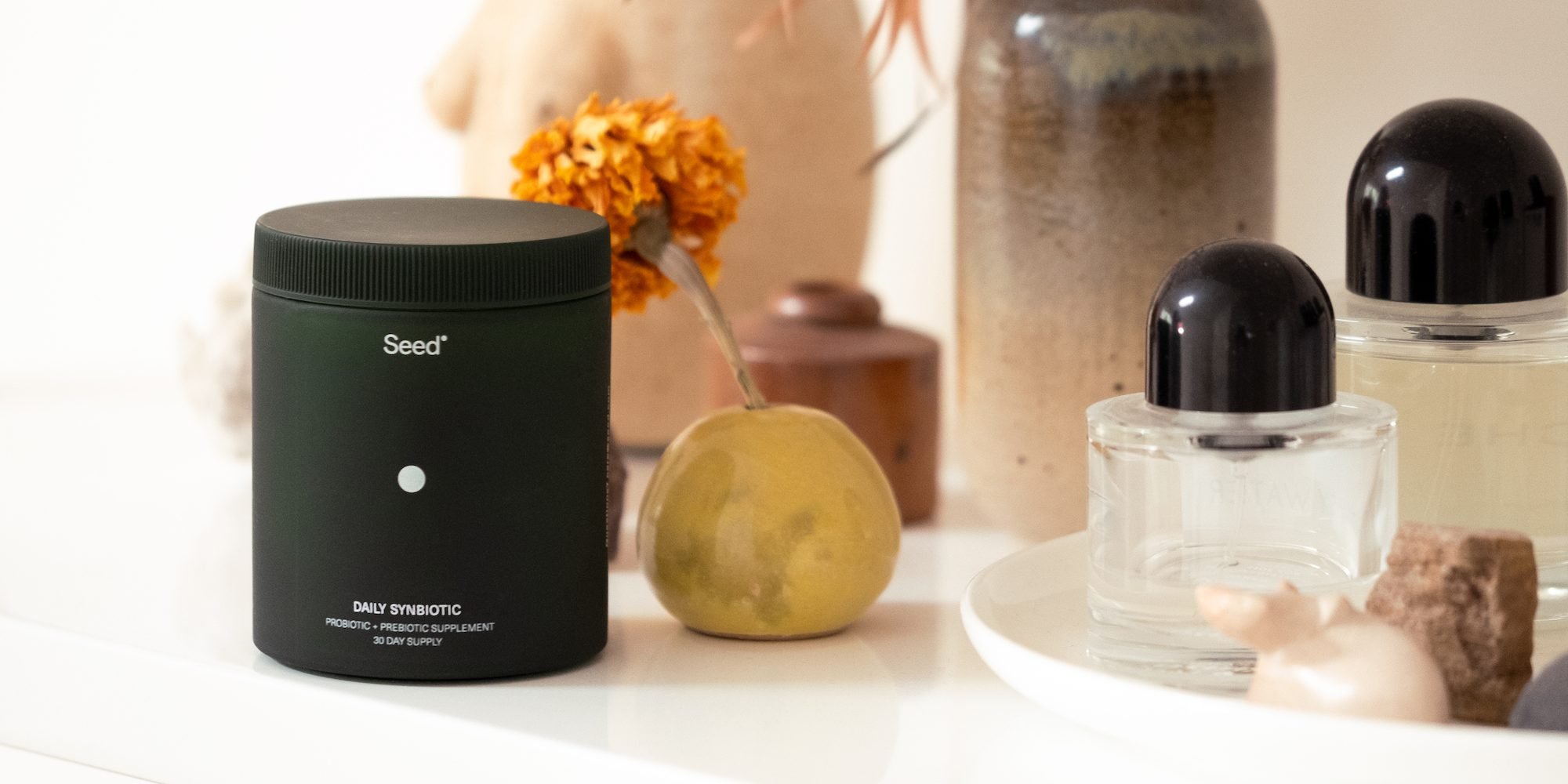 DTC Supplement Company Seed Tackles Social Media Marketing On Its Own Terms By Sending Influencers To Seed University
Seed's new social media initiative requires the influencers involved to have smarts, not simply high follower counts.
The company, which produces probiotic supplements for males and females, has unveiled Seed University, an interactive 59-minute educational course capped off by a final exam providing information on bacteria, the microbiome, probiotics and the brand as well as the Federal Trade Commission's rules of endorsement and disclosure. Potential ambassadors must pass the final exam before Seed partners with them.
The Seed University course, which can be completed on Instagram Stories, started with the Seed team's hypothesis: If we incentivize learning, could we inspire accountability? Seed University is part of an effort to push for what the brand calls "accountable influence." Seed asks that posts from its influencer partners use the hashtags #accountable and #ad. The presumption behind the program is that it's an effective sales driver to have brand partners understand and be able to share factual details of the science behind Seed's formulations.
"Seed University democratizes education and conveys how we prioritize learning," says Seed co-founder and co-CEO Ara Katz. "We believe empowering our community will build the best foundation, which, in turn, will lead to more engagement. It's also a first-principles approach to social media, the very platforms where hyperbole and sensationalism are creating a lot of confusion and misinformation for consumers."
Prior to revealing Seed University last month, Seed had fielded hundreds of influencers expressing interest in partnering with it, and Katz says the pool of potential advocates has grown by the day since the educational platform was announced. Seed plans to start with a pilot class of 100 partners, but Seed University will quickly grow beyond the initial one-hour program. In a post published on Medium last week, Katz outlined that Seed University "is built to scale with a 'learn more, earn more' approach as course offerings expand."
Seed University's final exam is taken by the brand's potential partners on Instagram Stories.
Currently, there are no screening criteria to become a Seed partner other than passing Seed University's final exam. Influencers choosing to partner with Seed are also under no obligation to stick with the brand for a given period or make a minimum number of posts. They only have to agree to accept the brand's ShareASale terms, post with the hashtags #ad and #accountable, and adhere to FTC guidelines. ShareASale is an affiliate marketing network common in wellness and beauty influencer spheres.
After passing the Seed University course, Seed's partners receive unique tracking links they can use to promote the brand on the platforms they speak to their community like Instagram, Twitter, blogs or podcasts. Commission is automatically calculated and paid out upon application of the tracking links. Members of Seed's partner program pilot class receive 100% commission on the first month of a customer's supplement subscription, $49.99 per subscription.
"To us, knowledge is more important than a sale, and money is not a requisite for participation in learning and our community."
Three confirmed members of Seed University's pilot class are former Essence wellness editor Siraad Sirshe, yoga instructor Claire Fountain, and sustainability expert and strategist Celine Semaan. Seed University has amassed over 1,500 followers on Instagram since June 10, while Seed's main Instagram account has more than 35,000 followers.
The "accountable" hashtag is already widespread in fitness and wellness posts, with over 130,000 healthy meal, workout routines and fitspo quotes containing it on Instagram. No sponsored Seed posts are among the group yet, but the Seed team feels the rethinking of influencer marketing it's advancing is long overdue and will gain traction in the near future. Katz concluded her Medium essay by urging fellow brand founders, "If you are a human at a company inspired to implement an #accountable program of your own, please be in touch—we're happy to open-source our learnings."
Seed's Male and Female Daily Synbiotic supplements are available via subscription only for $49.99 per month.
In a wellness segment not known for factual rigor, Seed's influencer campaign fortifies its positioning as a science-driven brand heavy on research and learning. "While most brands or websites just want you to buy something and check out as fast as possible, we think education is foundational, especially when you're purchasing something for your health," says Katz. "To us, knowledge is more important than a sale, and money is not a requisite for participation in learning and our community."
Seed boasts an advisory board with 11 scientists, doctors, researchers and authors, and the probiotic strains incorporated into its products have been examined in 23 human clinical studies. The company's chief scientist Gregor Reid has 35 years of microbial research under his belt and chaired the World Health Organization panel that created the global definition of the term "probiotics."
It took Katz, who co-founded the shopping platform Spring prior to Seed, and co-founder and co-CEO Raja Dhir three years to perfect the male and female synbiotic formulas they launched Seed with and, in the year since the brand's launch, it's completely redesigned its supplement's capsule technology to improve the delivery system and safeguard probiotic viability.
To get Seed off the ground, Katz and Dhir raised a round of funding for an undisclosed amount. Investors include actresses Cameron Diaz and Jessica Biel, and institutional backers 8VC, BOLD Capital, Founders Fund, Collaborative Fund, Greycroft, The Chernin Group, Box Group and Cross Culture Ventures.