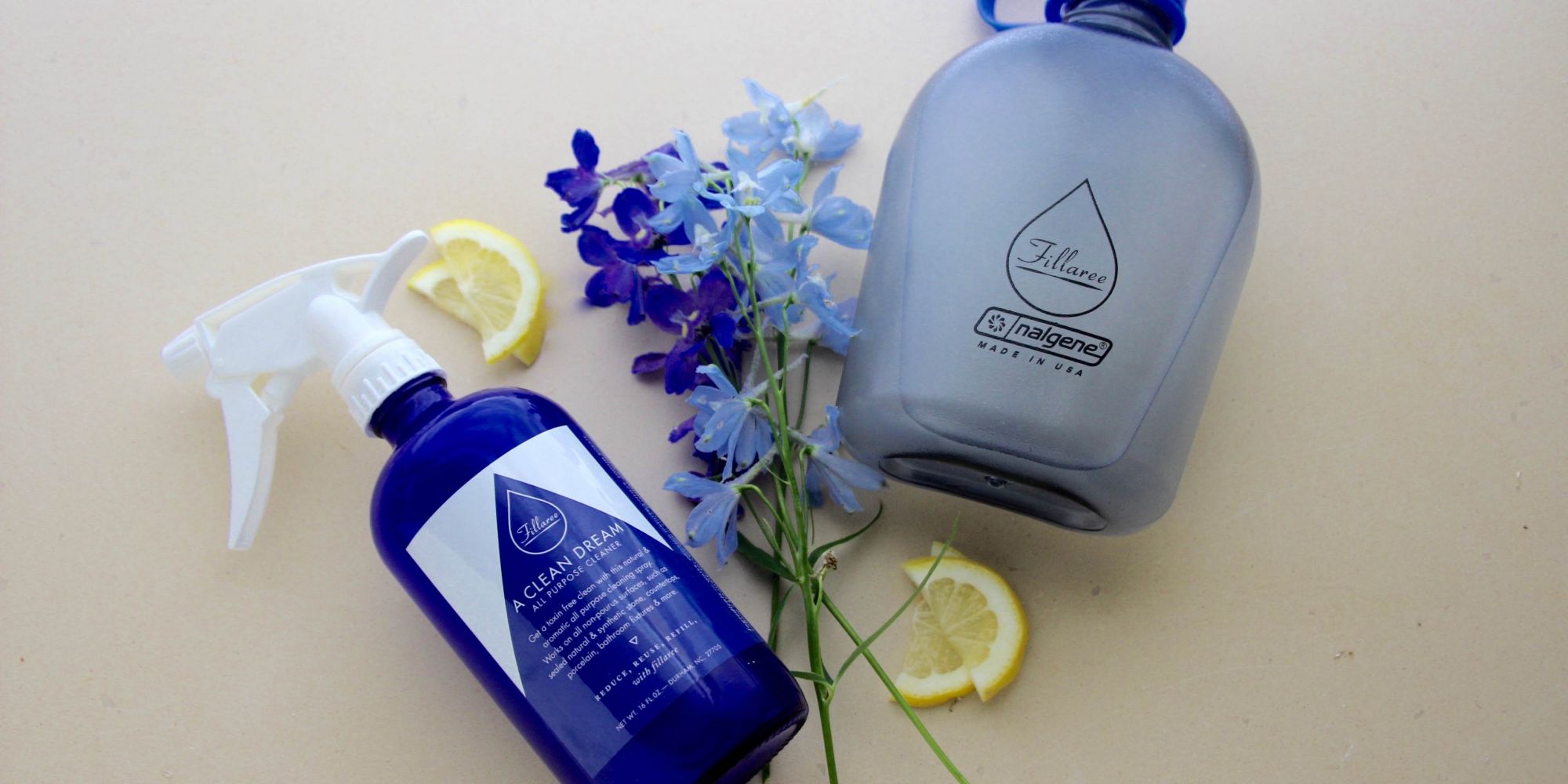 Fillaree Advocates For The Use And Reuse Of Beauty Packaging With Refillable Bottles
Alyssa Cherry is the sort of person who asks for a compost bin for her birthday. So, it's no surprise she's become an emerging force in bringing refillable products to beauty retailers.
Fillaree, the brand Cherry started three years ago, has planted product refill stations in about a dozen stores and is experiencing a sales spike of 200% this year. The stations are akin to stainless steel and wood cubbies housing two two-gallon jugs with taps for replenishing bottles.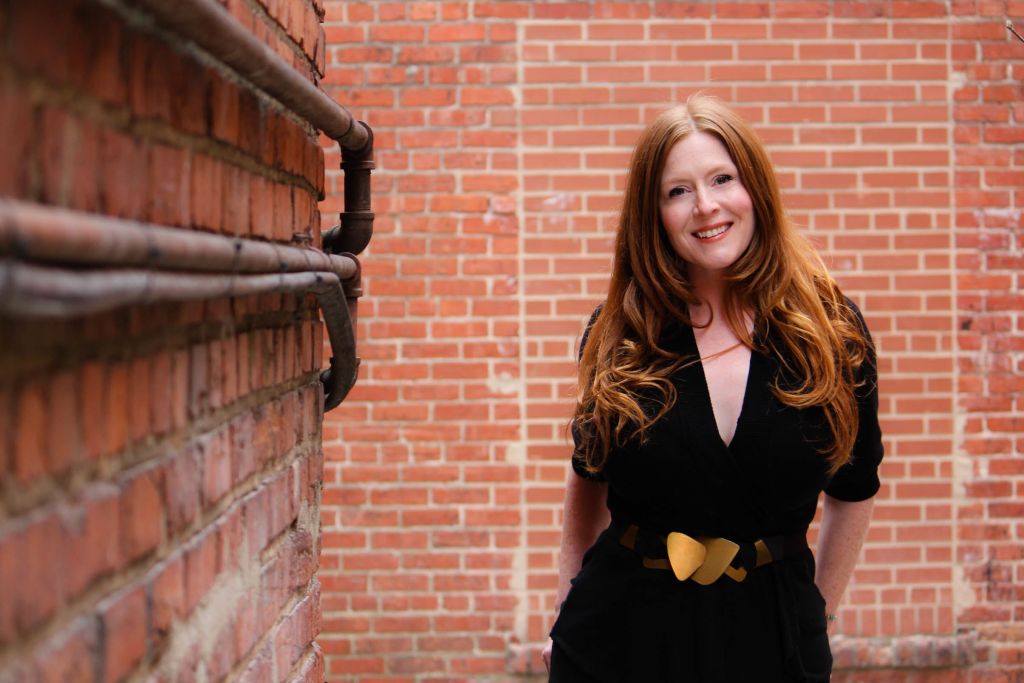 "There is a growing group of people that want to spend their money in meaningful ways and actively be as sustainable as possible. Refilling is a part of that lifestyle," says Cherry. "It might be a little sacrifice, but it's not really much of a sacrifice especially when the product smells so great and is great to use."
Holly Thorpe, owner of Wildcraft in Charleston, S.C., spotted Fillaree on Instagram and felt instinctively it would be a good fit for her green beauty boutique, which recently introduced a refill station. "It's a new concept for the store, for sure, but there hasn't been a single customer that hasn't reacted positively, loving the idea," she says. "Right now, we are having more customers buy the original container first to bring it back and refill, but we have had customers bring in their containers to refill as well."
Cherry has found retail buyers typically try Fillaree with 10 units of each product and two to three months worth of refills. She acknowledges there is an education component to informing shoppers that refills are available. Once they're aware they can top off their bottles at stores, Cherry has seen Fillaree's sales rise precipitously.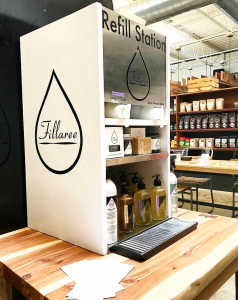 At Wildcraft, Thorpe reveals customers don't need much training on the refill concept. "Our customer base is typically in-the-know and extremely local. My customers get it because the foundation of the shop is being for and of the earth," she says. "If I was in a more touristy area of town, I'm not sure a refill station would work."
Retailers have expressed concern that product refills could be messy – and Cherry admits she originally shared that concern, but reality has proven to be pretty spotless. "It's not messy at all," she says. "There are drip trays we provide, and there might be a few drips on them. There's never been a crazy explosion or a problem with the tap not working. No big mess has been made."
Similar to many natural beauty entrepreneurs, Cherry reevaluated the products she was cleaning with and applying to her body when she became a mom in 2008. She took the scrutiny of products further and fretted about the accumulation of plastic materials in oceans. Cherry began to tote around reusable water bottles and straws, grocery shop in bulk and dive into zero-waste communities online.
"A lot of the zero-waste communities and blogs I was getting into said, 'Just make everything yourself.' I was like, 'What are you talking about?' Some days, I can barely make breakfast. How do you expect us to make our own cleaning soap all the time? I am overwhelmed a lot of the time," she says. "I want people to able to conveniently reduce their waste and not have to go to such great lengths to do it."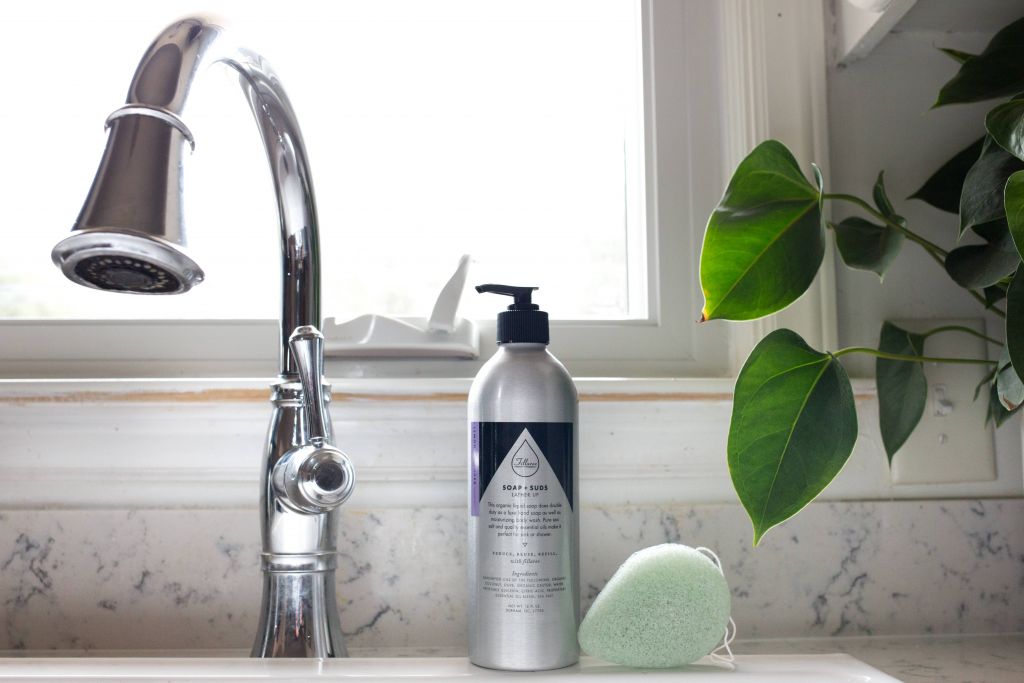 Cherry's aha moment came during a trip to the West Coast in 2013 when she stumbled upon The Refill Shoppe in the Southern California city Ventura, where customers can customize and refill bath, body, home and cleaning products. She'd been harboring the notion of accessible refills alone and the fact that refill options actually existed was a revelation. When Cherry returned home to Durham, N.C., she immediately set out to concoct liquid soaps to create her own line of refillable products.
"You have an idea, and you think you are crazy, but, when you see something even a little bit like it, you go, 'Oh my gosh, it's possible," recalls Cherry.
It took 87 tries to perfect Fillaree's liquid soap formula. The trick was to make sure it looked crystal clear and not haphazardly homemade. Once the formula was done, Cherry figured out what to put it in. Fillaree mostly uses glass and aluminum (liquid soap, for example, comes in an 8-oz. glass bottle or 16-oz. aluminum bottle), but the brand also offers a plastic version of its cleaning spray. Strong pumps and sprays keep products intact over the long haul. Product prices range from $5 to $18. Refills for an 8-oz. product priced at $9 cost $5.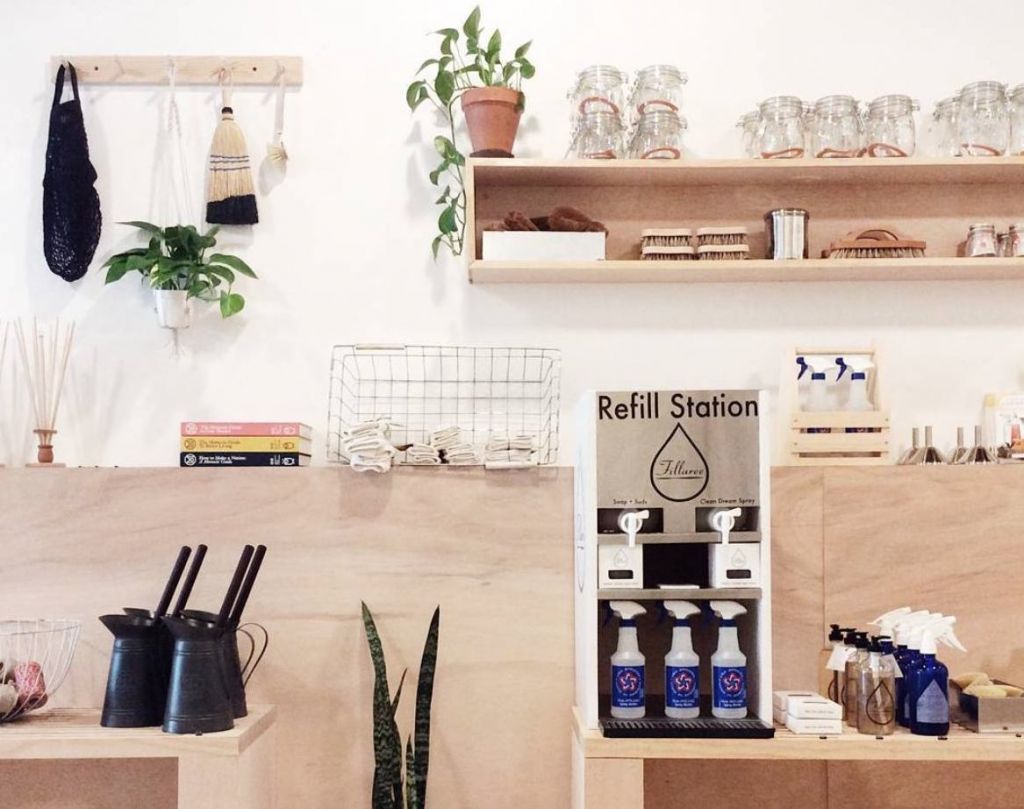 Cherry has big and small goals for the future of Fillaree. A goal of the small variety is to cut windows in the aluminum bottles for customers to view the liquid inside them diminishing. A slightly larger goal is to establish an online refill system for customers. Expected to launch next month, the digital refill system works by customers purchasing 32-oz. Nalgene containers filled with soap and sending those containers to the brand when they're empty. Fillaree sanitizes and sends back the containers reloaded. The initial cost is $38 for the voluminous Nalgene containers and refills will be $20.
Big goals include spreading Fillaree's refill stations across the country, and doing so through eco-friendly distribution methods that package and transport the brand's products together with goods from other brands. Cherry says, "I want to change the way people consume things and really keep things within a circle, and make it easy for people to do that so they can reduce the greatest amount of waste they possibly can."