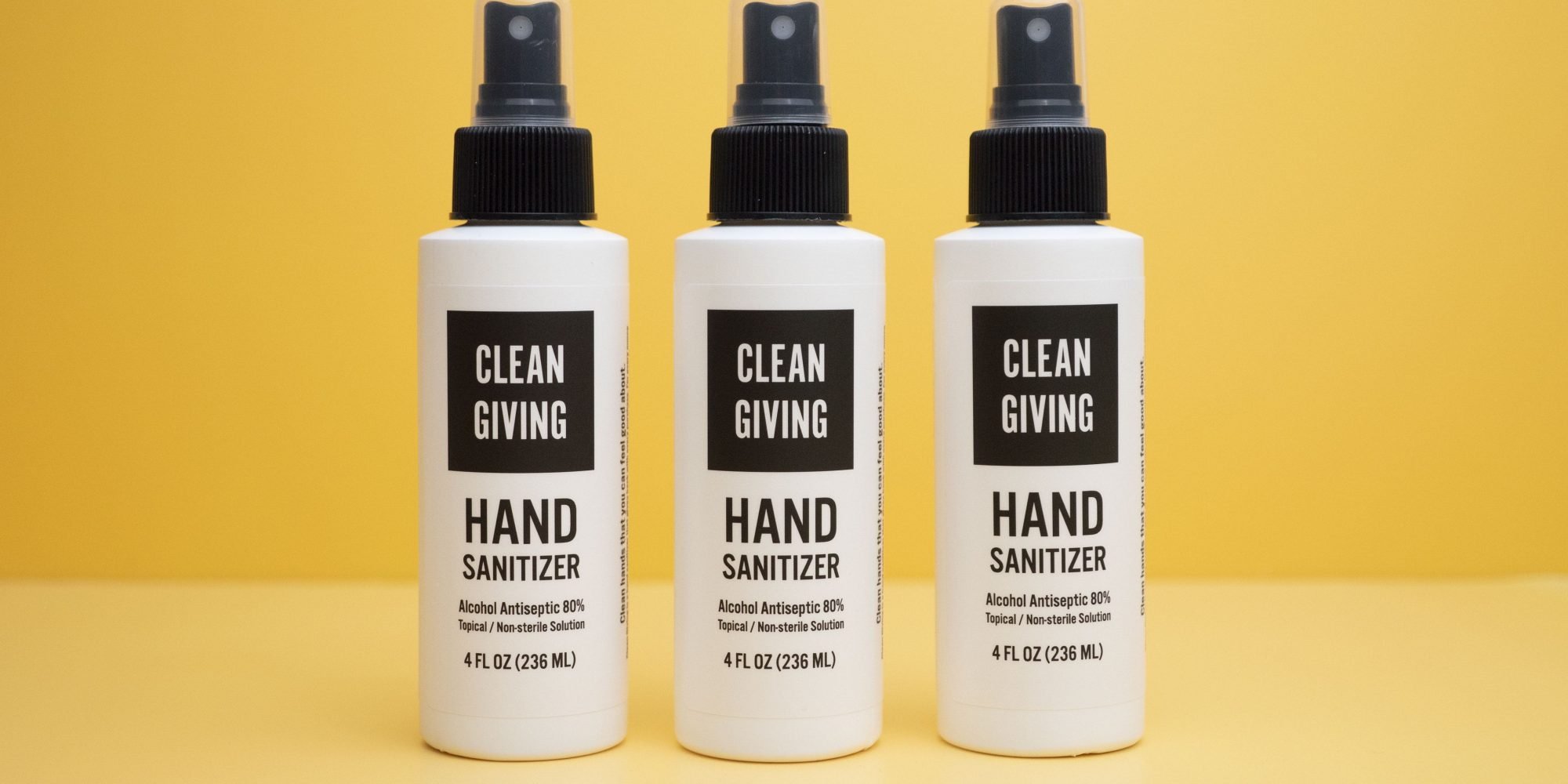 Four New Hand Sanitizer Brands Created Virtually Overnight
Hand sanitizer sales shot up 470% at the beginning of March as panicked Americans stockpiled the basic germ fighter to combat coronavirus. Since then, the panic has calmed, and hand sanitizer sales have slowed, in part due to limited availability at retail. While the purchasing spike that occurred at the onset of the pandemic might not reoccur, business in the hand sanitizer category is anticipated to remain brisk. According to ReportLinker, hand sanitizer sales are projected to accelerate at a compound annual growth rate of 12.3% to reach $3.65 billion by 2026. With stores, offices, salons, spas and restaurants reopening, the demand for hand sanitizers could swell as people turn to hygiene options to use when they're out and about, and companies seek to protect the health of their employees and customers. Sensing an opportunity to catch the hand sanitizer market on a prolonged upswing, industrious beauty entrepreneurs have launched hygiene brands with astounding alacrity. Here are four built from the ground up over the last few weeks:
Neat Products
In a Purell category, Neat Products aims to be Glossier. "A lot of people like to use nice skincare and makeup, so we wanted to make an everyday product that integrates into their routines to take the scary part of fighting a disease out of the equation," says Jen Fassino, co-founder of the brand. "It's an essential good that looks good as far as the packaging." The clean aesthetic, encapsulated in a minimal, bold black logo and peach rectangular accent on white tubes, falls in line with chic millennial-oriented brands. But, at $5.99 for a 3-oz. size, it doesn't take a Balm Dotcom budget to buy Neat Products' hand sanitizer.
The process to create Neat Products was swift. In mid-March, Joe Craven, former owner of recycling and waste removal company Provyo Sanitation, approached Jen Fassino, a hairstylist who introduced the haircare brand Nomad last year, about the idea of releasing a hand sanitizer. She had the beauty industry relationships to make it happen and secured more than 100,000 units for Neat Products. Its hand sanitizer gel contains 62% ethyl alcohol and aloe vera gel. Already, 35% of Neat Products' stock has been snapped up, and the brand has contributed 10,000 pieces to medical relief organizations in Los Angeles and New York.
While the coronavirus gave rise to Neat Products, Fassino doesn't see it stopping once the disease's spread slows. She intends to spiff up many hygiene products such as hand soap, hand sanitizer foam and hand sanitizer spray. "I would like to make it a substantial brand," says Fassino. "I would love to make hygiene products the norm, so you don't have to think or worry about it."
Clean Giving
Clean Giving is a prime example of effective crisis teamwork. In March, Gianne Doherty and Jay Weeks, the married couple behind Charlestown, Mass.-based Organic Bath Co., connected with Bully Boy Distillers, a Boston producer of whiskey, rum, gin, vodka and amaro led by brothers Will and Davis Willis. The companies shared an interest in generating a hand sanitizer brand that gave back. In under a month, Clean Giving was born with a socially-conscious model driven by donating an ounce for every ounce sold. After its first week in business, the brand gifted 300 bottles to the police department in Manchester, N.H. For consumers, its hand sanitizer containing 80% alcohol is priced at $9 for a 4-oz. bottle.
From the development of Clean Giving, Doherty says, "I've learned how easy things can flow with partners when you have the same goal. I've also learned how important collaborations are. You don't succeed and grow alone." She adds, "Clean Giving is a true partnership and our teams have complementary skill sets." The partners expect to put those skills to work over the long term. They're filling a pipeline with forthcoming products and eyeing wholesale deals. "I strongly believe that hygiene habits will be forever changed. They need to," says Doherty. "I think that, as the country starts opening back up again, hand sanitizer is going to be a must-have. What better form of self-care is there than keeping you and your community safe by cleaning?"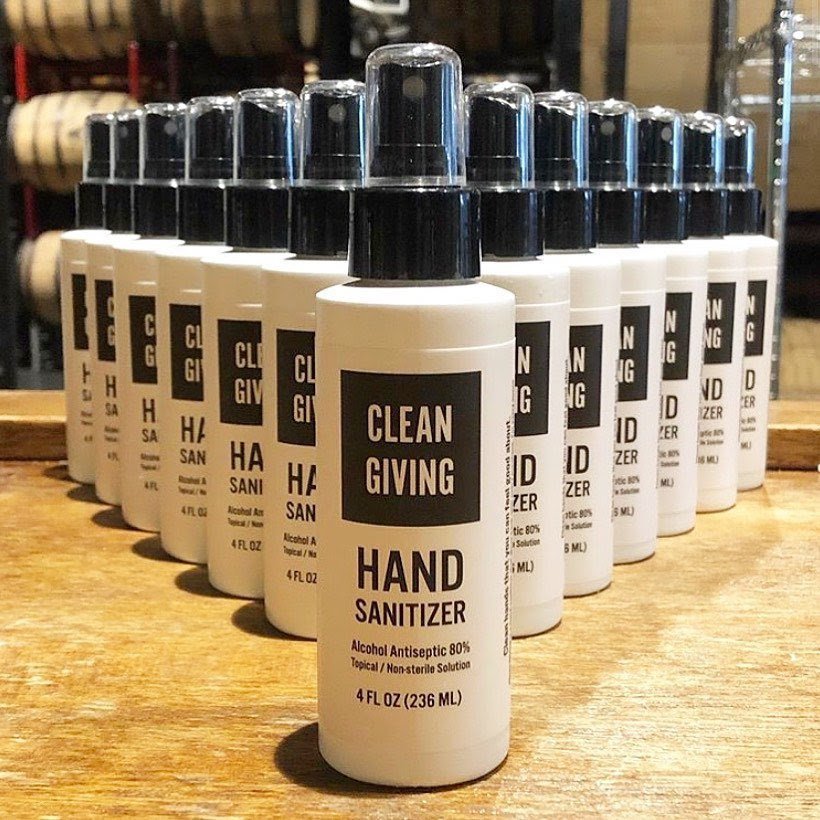 Klēn Hands
Constant hand sanitization is beneficial for virus prevention, but terrible for the condition of the skin. New brand Klēn Hands is designed to decontaminate while not desiccating. Its secret weapon is hemp seed oil, a moisturizing ingredient that's combined with 70% ethyl alcohol and aloe in the brand's $5.99 hand sanitizer. The 9-year-old company behind the 2-oz. product, SinglePoint Inc., an investor in and acquirer of small- to mid-sized solar, hemp and technology firms, quickly translated its experience in hemp to constructing Klēn Hands. It came up with the concept for Klēn Hands on March 1, and the brand went live five days later.
SinglePoint's tobacco alternative offering 1606 Hemp is forecast to generate $2.75 to $5.5 million in sales from 1,000 stores. While Klēn Hands may not be the revenue producer 1606 Hemp is yet, it's off to a promising start. Wil Ralston, president of SinglePoint, says 1,000-plus units of its hand sanitizers were shipped in the brand's initial month on the market, and its sales are increasing. He plans to place six-pack Klēn Hands boxes in convenience stores across the nation and expand its merchandise assortment. Ralston says, "This brand can grow as it fills a gap in the market that's highly differentiated from others in the space."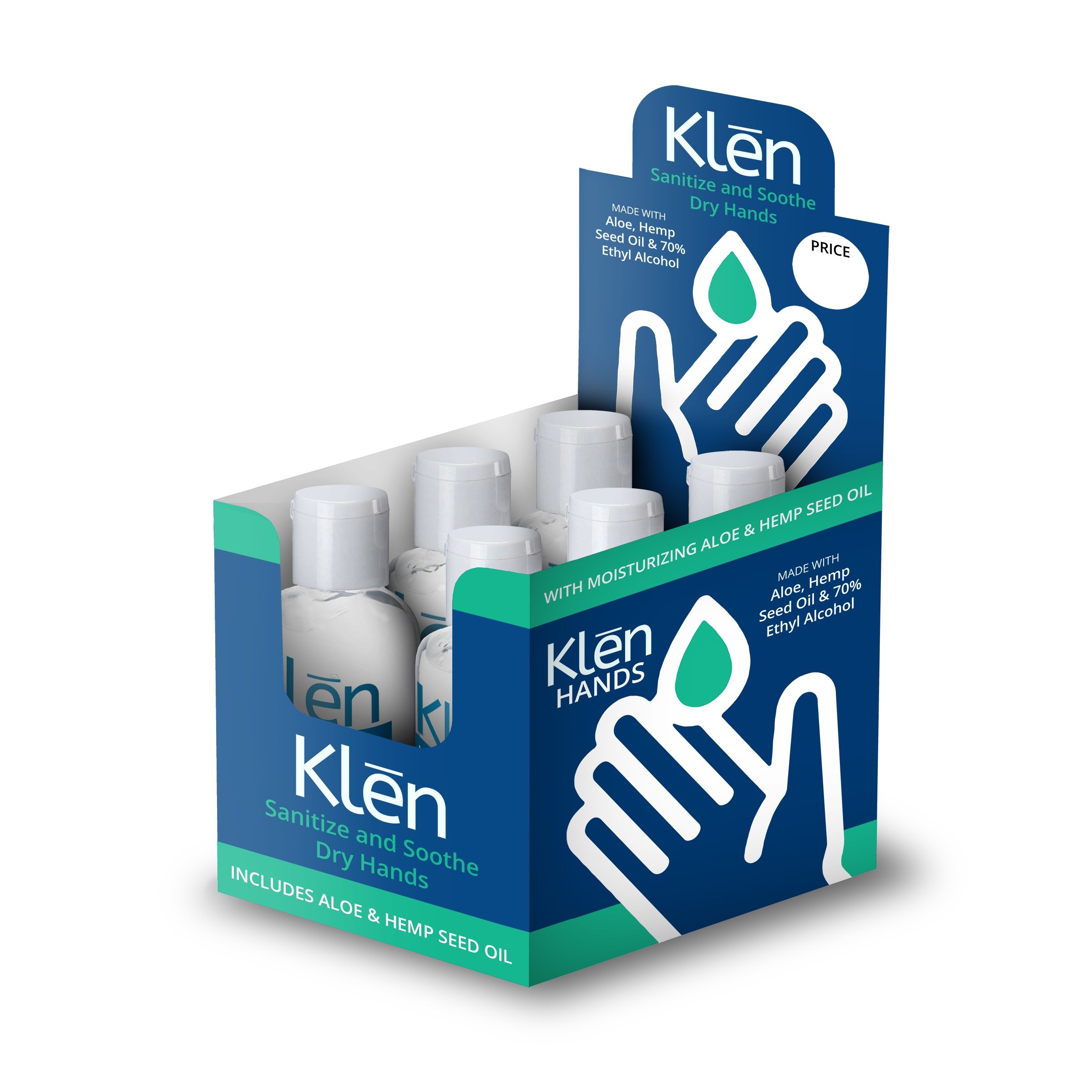 Sanzi-Derm
Last month, Sanzi-Derm didn't exist. This month, 10 million of the brand's units are blanketing retailers around the country, among them CVS, H-E-B, Kroger and Meijer. It's also provided 60,000 hand sanitizer bottles to hospitals, nursing homes, and police and fire stations in New York and New Jersey. Outside the United States, Sanzi-Derm is prepared to enter the United Kingdom, Mexico and Canada under various names, including Sanxi-Derm. The brand is reasonable and Instagram-ready. Its bottle is wrapped in a white label festooned with lavender lightning bolts. Sanzi-Derm's 8-oz. hand sanitizer with aloe vera and 72% ethyl alcohol is priced at $3.49.
Beauty Partners LLC founders Barry Shields and Bruce Kowalsky, the pair responsible for at-home gel manicure system Red Carpet Manicure as well as the Target beauty brands Arches & Halos and Defy & Inspire, are adept at reacting to the directives of mass-market retailers. With Sanzi-Derm, they emphasize they'll serve shifting consumer preferences stemming from the current crisis. Shields says, "We believe this brand will have longevity in the market as a vital product."