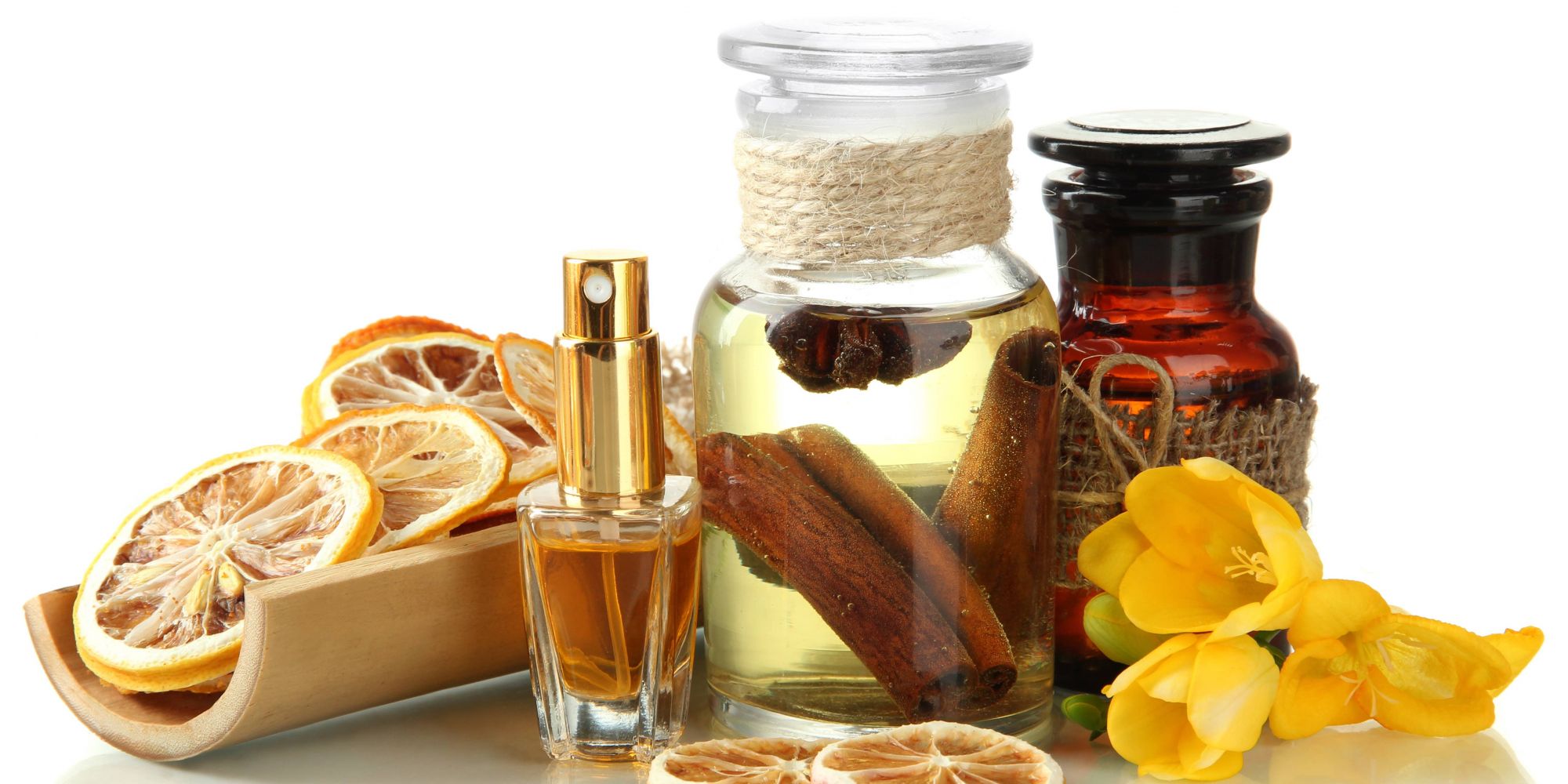 Is There Room For Synthetics In The Natural Perfume Segment?
When Cat Chen developed Skylar Body, it was imperative to her to control every element along the supply chain from packaging peanuts to organic sugar cane alcohol perfume bases. She obsessed over the natural compounds that provide the foundations for the brand's five scents, but she didn't rely only on the earth for the contents inside Skylar Body's minimalist bottles.
"It's the best of nature and science," declares Chen. Skylar Body's fragrances are made from 90% natural ingredients. For some brands and consumers, though, 90% isn't enough.
As the demand for natural perfumes mounts – market research firm The NPD Group estimates sales of prestige natural fragrances climbed 32% last year – a debate is brewing among natural scent brands over what roles synthetic ingredients can play in formulations, if any. In one camp is natural perfume purveyors that steer completely clear of synthetics and, in other camp, are those opting to mix natural and synthetic ingredients for a variety of reasons, including keeping costs low, avoiding allergens, proliferating scent profiles, elongating shelf lives and supporting sustainability.
Even though the arsenal of natural ingredients has grown by leaps and bounds in the perfume field, the cost of plant-based fragrance constituents remains a huge factor. Indie brands often don't or can't constrain themselves to natural ingredients due to the tiny budgets they can dedicate to making perfumes.
Arnaud Winter, a perfumer at Cosmo International Fragrances, divulges that a single kilo of a coveted natural fragrance ingredient can cost upward of $5,000. While that's not usual, it nonetheless illustrates the potential for price tags of plant ingredients tapped for fragrances to soar. More customary prices per kilo, particularly for synthetics, are under $100.
A painstaking process results in the exorbitant prices. "When you're working with all-natural fragrances, you work on it with nature," says Winter. "We have to make sure every single ingredient in the formula is certified natural, and we know where it comes from, where it has been produced and make sure the product has been untouched."
Sarah Horowitz-Thran, founder of Sarah Horowitz Parfums, explains it's difficult to rest on nature for perfumes because natural ingredients aren't as consistent as manmade synthetics. The quality and smells of natural ingredients can fluctuate.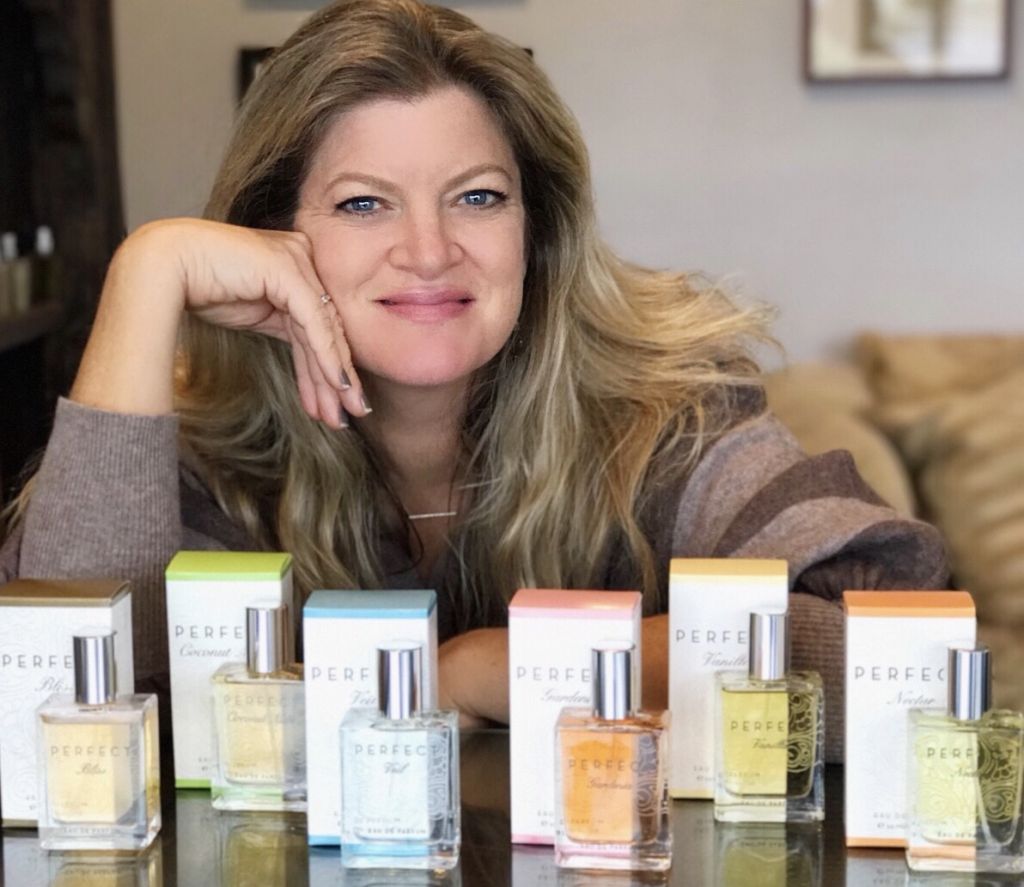 The fluctuations compelled fragrance brand Dasein to turn to synthetics on occasion. "Naturals on their own are highly-volatile and can sour quickly. There are almost zero high-design perfumes that are all natural for this reason," says Dasein owner and perfumer Samantha Rader. "We want our products to be consistent and to last. The lab-made aroma molecules allow for us to play with the more luscious and unpredictable naturals without going off the rails."
Natural ingredient fluctuations are exacerbated by climate change and human exploitation of plants. A draught or heat wave can wipe out crops or render them defunct for fragrance purposes. Sans natural calamities, human pressures on the environment can lead to ingredient shortages and quality grievances.
Sandalwood, a popular perfume ingredient, has been at the center of sustainability discussions in the fragrance segment. Specifically, Indian sandalwood, the most wildly used variety of the fragrant wood, has come under fire for deforestation and smuggling concerns.
Suppliers have stepped in to offer sustainable, natural alternatives so perfume brands don't have to wade into the Indian sandalwood quagmire. Mountain Rose Herbs, for instance, sells certified organic Australian sandalwood essential oils and ensures that 12 seeds are planted for each tree harvested. However, many brands are eschewing natural sandalwood altogether in favor of lab-produced sandalwood to be ecological and affordable.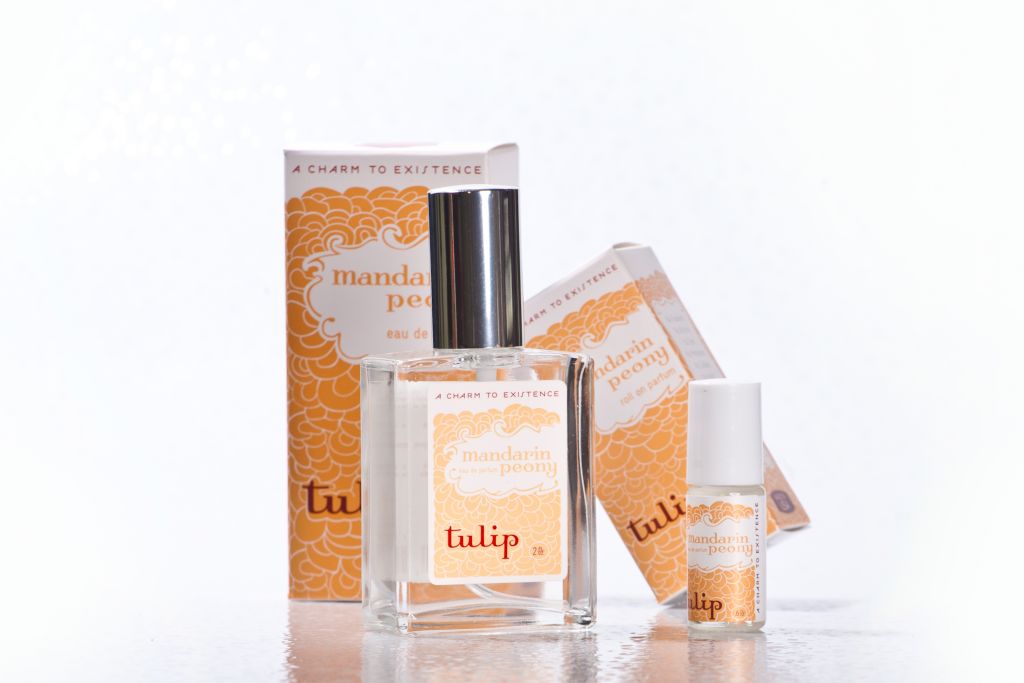 "Molecules can be used to replace and to recreate a very good and powerful sandalwood note," says Winter. "But, of course, as soon as you use synthetic, your fragrance cannot be natural. When you work with natural and synthetic blends, synthetics can give you options that allow you to recreate the scent without really endangering nature."
Skylar Body has opted for a natural sandalwood ingredient, but for manmade versions of lavender and citrus. The brand reports lavender and citrus cause allergic reactions in 2% to 3% of the population, and it wants to safeguard that no reactions are incited from spritzing its fragrances.
"It's still natural, but created by way of man," clarifies Horowitz-Thran, the perfumer behind Skylar Body's scents. "That's where there's this interesting debate: Is that still considered a natural? It's just processed."
For the brand Pour le Monde, anything less than 100% natural isn't acceptable, and manmade substances are off the table. "[Synthetics are] suspect," says Wendi Berger, founder of the natural fine fragrance brand. "Nothing has been proven, but it's a suspect." On Pour le Monde's website, it writes, "Studies have shown that several types of synthetic musks not only may disrupt hormones, but traces have been found in: fat tissue, breast milk, body fat, umbilical cord blood, both fresh and marine water samples, air, wastewater and sludge. Not good for you or the environment."
Pour le Monde depends on third-party certifiers such as the Natural Products Association to verify its fragrances are entirely derived from plants. Berger mentions the company doesn't use absolutes because she can't get them certified 100% natural. "We would never use anything synthetic for eco-friendly reasons," she says. "What's the point?"
Of the 3,400 raw materials available to perfumers, the Fragrance Foundation approximates 400 are natural ingredients. Berger says the comparatively narrow fragrance ingredient palette makes producing 100% natural perfumes tough. She notes the brand only sells three fragrances – light floral, spicy and citrus scents – due to the stringent guidelines it follows.
The scent brand Tulip's position on ingredients isn't as restrictive. Worried about environmental and animal-cruelty issues, Victoria England has decided to put synthetic musk in its fragrances. The most common musk worldwide comes from deer found in China. Today, a mere 5% of musk is believed to be absorbed by the perfume sector.
"I have always felt like synthetic fragrance has its place in perfume, not skincare, hair care, personal care like deodorant, tampons, pads and other feminine hygiene products," says England. "I think that substituting musks [is] very important."
She elaborates, "People have criticized me for using synthetic musk. It was clear to me that they didn't understand the alternative until I explained it to them. Synthetic perfumes are not the enemy. It is overuse of them in products that [is]."
Educating consumers on the complexities of the fragrance decision-making process isn't easy, especially for indie brands lacking cash to spare. There are shelf life and scent differences. The shelf lives of natural perfumes typically run from 13 months to two years. Conventional perfumes can last up to five years. Meanwhile, all-natural fragrances don't smell the same as their lab-driven counterparts.
Skylar Body has taken a transparent approach to informing customers about what's in its fragrances. Chen says customers frequently ask about the fragrance ingredient decks, which don't contain animal ingredients like musk. She relays that "people are so open minded these days" about perfumes encompassing synthetic and natural compounds.
Fragrance shoppers flocking to Birchbox, a beauty and grooming retailer known for its subscription service, are looking for fragrances from diligent manufacturers that are safe, not necessarily fully natural. The company discloses that every product sampled in its  boxes or sold on birchbox.com is vetted by an in-house regulatory expert requiring a full ingredient list, Material Safety Data Sheets and an intake form that covers a broad range of claims and product benefits.
"In general, people like to know their product is consciously-sourced," says Michaela Meier, a merchant in Birchbox's hair and fragrance division. "We are working hard to pinpoint the specific values of our ingredient-conscious customer and how we can provide her with the best assortment possible." Natural deodorant and fragrance brand Lavanila is a favorite among Birchbox customers.
Despite the growth of natural fragrances, consumers haven't broadly embraced natural scents to the extent they have embraced synthetic products. "The people who do natural fragrances are always going to have a place and are always going to have a customer base. It's not going to be as big as the mass market. They [customers] are still accustomed to those Bath & Body Works and Victoria's Secret fragrances," says Horowitz-Thran. "Clients can't buy 100% natural product that smells really good, and [costs the same as] something they've bought in Macy's."
England says, "There are few scents purely from nature that people want to wear as perfume. Consumers have been crying out for more natural perfume, but usually don't enjoy the ones they have access to, not in the way they enjoy perfumes that have at least some synthetics."
Takeaways
Synthetic ingredients are hotly debated in the natural perfume segment. They can be used as sustainable alternatives to ingredients like sandalwood that have stoked environmental concerns.
Natural ingredients are limited in range and can be costly compared to synthetics, but consumers interested in natural ingredients are demanding perfumes that rely on natural compounds. The NPD Group estimates sales of prestige natural fragrances increased 32% last year.
Natural ingredients require flexibility in the supply chain as they are susceptible to climate change and evolving farming practices.
Retailers and consumers are increasingly requesting fragrance ingredient transparency if a brand declares itself natural.