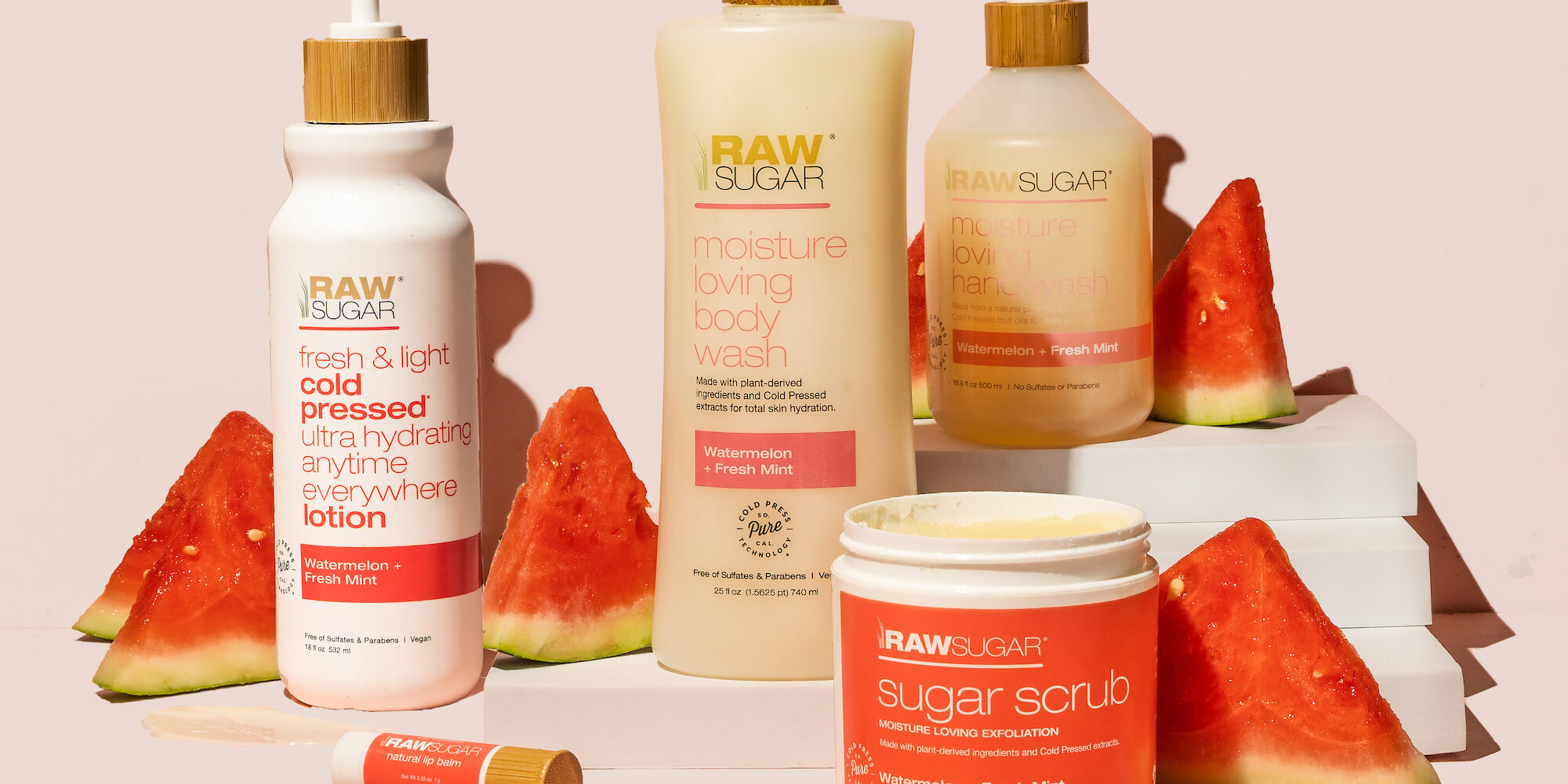 How Raw Sugar Living Became A $100M Brand Without Its Own E-Commerce Website
The consumer packaged goods industry has evolved beyond the DTC-only-or-die strategy many brands adopted in the last decade to an omnichannel approach. From both the DTC and omnichannel perspective, retail-focused Raw Sugar Living is an iconoclast—and a successful one. The clean and accessible personal care brand launched exclusively with Target as its retail partner in 2014. Today, 20,000 doors and over $100 million in sales later, Raw Sugar still doesn't have its own e-commerce website.
The bold choice hasn't hampered the brand's growth. It grew 50% in 2021, a year that saw private equity firm WM Partners acquire it for an undisclosed amount, and is projecting a 60% increase in sales by the end of this calendar year. Beauty Independent spoke with co-founder and CMO Donda Mullis and recently appointed CEO Michael Marquis about entering a behemoth like Target as a baby brand, how to move into new product categories with aplomb, and whether Raw Sugar will ever have its own e-commerce site.
Tell us about the roots of Raw Sugar.
Mullis: The brand was founded in 2014 by my partner and co-founder Ronnie Shugar. [His last name being Shugar] was happenstance at its best. Retail, for both of us, is in our blood. My mother was an entrepreneur, raising a lot of little ones and self-taught in the retail business, inventing a new solution for fashion affordability, kind of what the TJ Maxxes of the world are doing now, but way ahead of her time. That instilled in me a reason to provide a real solution and something that was  accessible to all, which is what she had done.
Ronnie's grandfather was making natural soaps and beauty products well before naturals was a category. Like me, from the time he was a teen, he was in the factory, and I think the lesson there was to do something bigger and something that really stands for good. Fast forward, he and I reconnected after 20 years of being apart. We fell fast in love and really put our heads together.
What inspired you and Shugar to launch the brand?
Mullis: I had a marketing agency and spent a lifetime building brands for other people. I really understood the retail space. My hope was to take what I've learned to create a company that creates cleaner, better for you products that make everybody feel beautiful. Everyone loves natural products, but it's not great if you can't afford them. Back at that time, that little natural section was a small aisle in the back of a store. Why aren't clean, better-for-you products more accessible and affordable? That was where we started. 
How did you partner with Target as a new brand?
Mullis: My motto has been go big or go home. So, if you're going to fail, you might as well start with the biggest guy out there. Target was always looking for opportunities that were new, different, fresh, so we got lucky. We created this brand to be aesthetically more premium looking, a product that was more than just a product.
It really was an accessory because it beautified any environment. We were the first to do cold-press technology, which is in all of our products, which is cleaner formulas that are hydraulically pressed, so you get all the goodness. The products feel better, they smell better. 
We got a handful of SKUs at Target, the body wash and the liquid hand soap, two of our hero products. Target at that time had launched us in the mainstream CPG area next to the multibillion-dollar brands. They used us as almost a test point saying, "Listen, customer, you can buy this guy or you can trade up, more ounces for a slightly higher cost per ounce and get this kind of product."
That's exactly what we did at that time and it ended up being great, but, at the time, we were panicked because how were we going to compete against these mega brands that had millions to spend? We were a little nothing at that time, but it was do or die. We were forced to live by the same benchmarks. 
What were some of the brands you had to compete with?
Mullis: Method was big that big time, although they've since launched outside of Target. They had developed a really loyal guest within the hand soap category. We had Dove, Olay, Old Spice, every major guy out there. Now, we are exceeding some of those in sales. 
How did Target support your brand in store?
Mullis: You can imagine having developed this, we could not wait to see the product on the shelves. We knew what the launch date was, and we couldn't find it. Target said, "Surprise, here you are." They had us nicely placed. I think for them there was a need to prove this model out. We were that little example.
They went full force. They really did give us a nice position. Also, because we had a look—the product was uncluttered—it told a different story than all the other stuff that was out there. We stood out, the price points stood out, and I think the value spoke for itself. We speak premium, we never speak value. No one wants to buy value, right? You want to buy something that looks and feels better. 
We were on a roll at Target. It resonated. Then, we started building up more advertising money to really drive Target. We did a big build-out, we created a story there, deciding to stay exclusive with Target because building out that story was going to open up other people's eyes. We remained there for several years, growing to over 130 SKUs in multiple categories.
How did you roll out to other retailers?
Mullis: We were very strategic, staying best in class. Target is the best drug chain, it represented our values. Still remaining exclusive, we were that brand that was hard to get. We were true partners to the retailers because retailers want things that you have to go to them to get. They don't want things that are available anywhere. That's not driving retail if you can stay home and shop for it on the internet. 
Every other retailer, because they want to mimic Target's success and Target's model with Raw Sugar and try to sneak away that consumer, we said, "If you guys are going to partner with us, it's the same thing, go big or go home. You're going to be representing the brand. You need to carry X, Y and Z, and create a full story because that's the only model of success we know."
That's been our format for every retailer we've gone into. We've remained true to our roots, and I think the brand love and trust is recognized as we move cross-category. I don't know of any other brands that have been able to be relevant in haircare and hand wash and body wash and do and men's and kids versus just siloed in one area that doesn't transcend to that next demo. We have a demographic from 25 to 60. 
Marquis: It's really the same strategy. The retailers that have a similar profile like a Wegmans, they may be more localized and regional, but they have the same mindset. Those were some of the first ones that, with our success, we had a lot of phone calls of folks wanting to partner with us. We make sure it gets executed in this elevated way. If they're making strides to focus on clean personal care, how can we be a beacon of that change in the way that you approach it? There's been a lot of opportunities that we've walked away from because it hasn't met our criteria.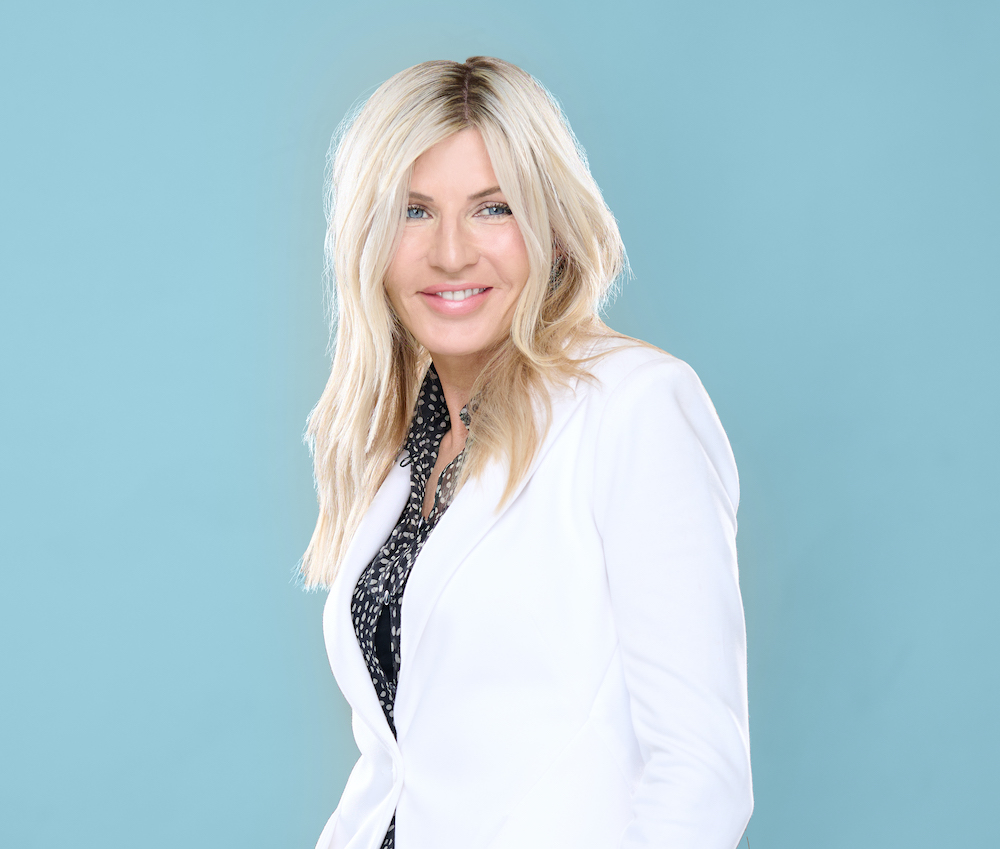 Did they all come to you?
Mullis: There's not one retailer that we actually called to visit. It was them calling us. In my whole retail career, you beg and plead for an appointment, you beg and plead for a one SKU test anywhere. To have built out this story that just worked and was timely and thankfully is still timely, that's when people did reach out saying, "What do we need to do?"
You need to show a full family of products, tell this story. We've been very strategic with that. We really take the time to understand the consumer. Who's your consumer? We'll only partner with you because we think that consumer is our consumer. We really know who we're speaking to. That builds brand loyalty. 
How did Target respond to the brand expanding to other retailers?
Marquis: Target is an amazing partner for folks who are founding businesses, and they understand businesses need to grow. We have what we call a Target-first strategy. We bring them new items first, but ultimately the business grows through partners outside of Target who have consumers looking for clean sustainable products. As Donda said, we've been very choiceful about how we go to those additional retailers. 
What's made the relationship with Target great is we've had products like our deodorant that we've brought to them first, and they've had in-market exclusivity for a period of time. But also, as partners, they realized that if they were militant about that and required it over time, they're not going to be supporting the founders and entrepreneurs that they want to keep coming to Target. They recognize that there's an evolution of brands. So, we keep bringing them great ideas first and keep the partnership going.
What are Raw Sugar's bestsellers?
Marquis: The core categories of body wash and haircare, which now make up between 65% and 70% of the business, are really where our focus is going forward because those are going to be the ones that make the biggest impact in terms of having clean personal care in households. Those are going to be the ones that people are going to use the most on a daily basis.
Liquid hand soap was where a lot of folks got awareness of the brand during the pandemic. We were there with great supply and a great design when people needed it at Target. What's been amazing is in the post-pandemic era, consumers got aware of the brand through the hand soap, but now the business is well over $100 million in sales and only 5% of it is hand soap. People have come back after using our hand soap and tried our haircare products, our body wash, our scrubs, deodorant and realized we formulate great products, but it was through that awareness that happened with the hand soap during the pandemic that really launched the brand into a lot of households.
When you look at what Ronnie and Donda did, they had an element of patience, of making sure the brand and all the fundamentals were done really well before expanding too quickly. You go back to packaging and labeling, changing multiple times as there was more learning. Some of that patience is paying off because once the awareness started taking off, the brand was pretty well developed and a lot of the kinks were worked out in terms of the execution. I think there's a lot of folks who might want to chase the next quarter or the next year of sales without getting the brand fully developed, and I think that's one of the things that they did brilliantly.
Is getting into different areas and aisles of a store a big part of your strategy?
Marquis: It's a new generation of brands in the way you go to market. It used to be that you want to dominate a certain category, drive the market in that category. Our competitive set is probably more brands like Native, Method and Love Beauty and Planet that cut across multiple aisles of the store. I think you need them to make sense. I think the consumer can follow the connection to certain categories, but you don't want to jump the shark and go into peanut butter. 
It's a new generation of brands because what people are looking for is how to get their household to be clean. The product that I trust that I'm using on my kids is the same one I'm going to use on me. It requires a strong partnership with a retailer to be able to bring all those different categories together. That's part of the art. Buyers buy certain categories and to bring those all together takes effort.
Every category approach has to be relevant. Unless I can find the product innovation, unless I can find a way to make it more meaningful, more experiential and cut through what's currently there, no one needs another me too. That's what we do. Whether it's having $4.99 clean kids care, that has tremendous play value and fun and keep kids bathing longer and moms happy because the kids are occupied for 20 minutes, that was a real white space that no one was doing at that price. 
Are you committed to not raising prices within the next 12 months?
Marquis: If there's anything the last few years have taught us it's that it's hard to predict what's going to happen in the next 12 months. But, in a time like this, when you're a brand that is growing at the rate we're growing and would love to grab market share, being able to hold our prices in a lot of our categories allows us to do that. For example, haircare, we did not adjust our prices at all since the launch. There's been a lot of interest in keeping our price point below $10, and that has allowed us to drive a lot of penetration and market share growth.
We want to stay affordable. We fight cost increases that are coming our way every way that we can because we would like to be there for our consumers. While there's a lot of folks who are protecting the bottom line by taking price increases, when you're a brand trying to grab market share, you find to go after the market share initially, and hope that through your scale you'll be able to manage costs down and keep your price low.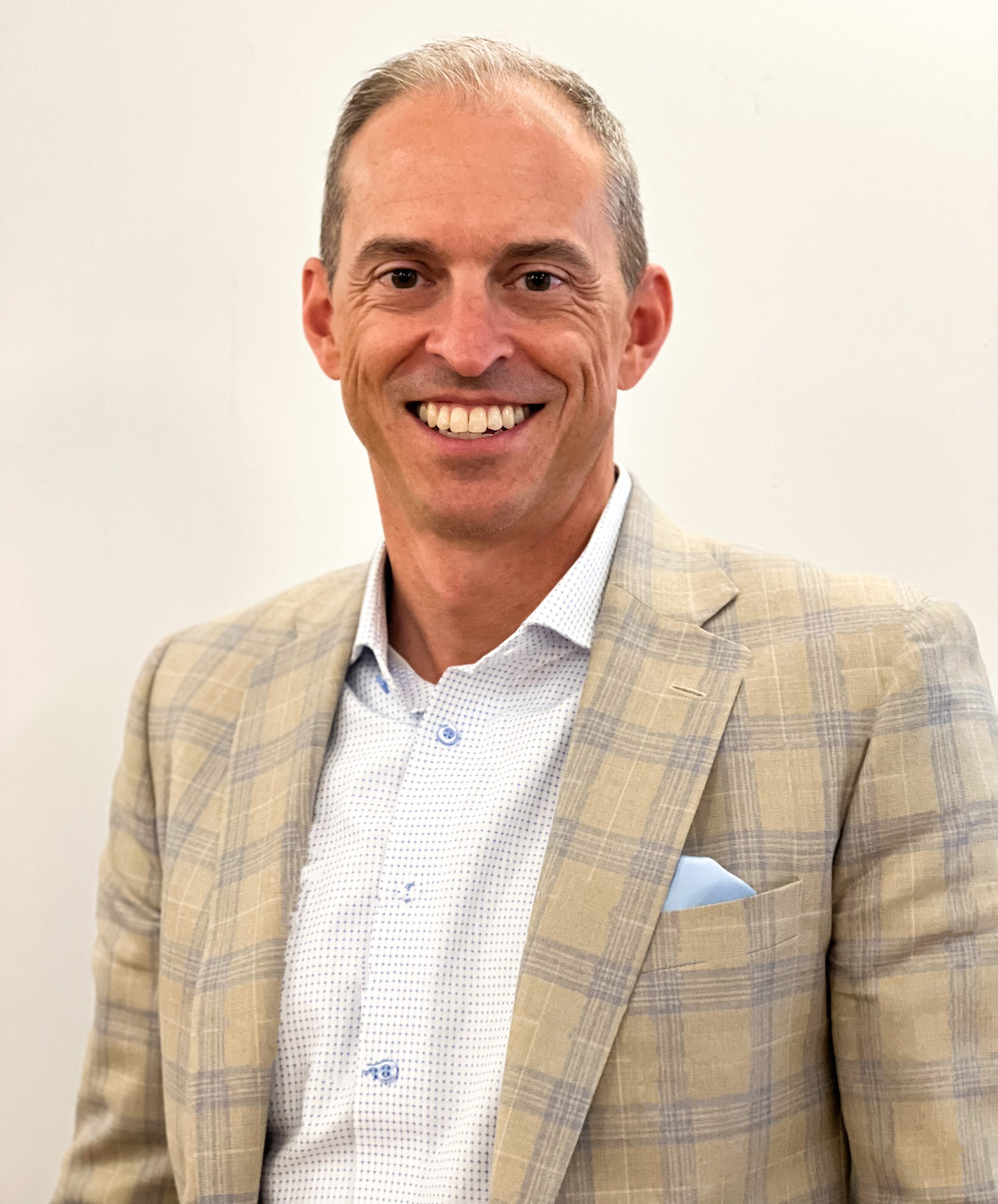 It must be a big selling point to retail partners that Raw Sugar doesn't have its own DTC website. Will it have one in the future?
Marquis: Certainly it's something that's come up. One of the things that we feel really blessed to be in a position on is, this is a brand that was born a lot out the pandemic and changes. So, we think a lot about consumer behavior. One of the things that's also happened in the last two or three years are all the changes with iOS and privacy rules. DTC is not as economically viable as it once was in terms of capturing consumers and re-marketing to them. 
We can learn through all of the things that have happened in the industry about how best to use digital and e-commerce to get consumers products. We're taking our time, we're finding the right way to do it. DTC product fulfillment is going to have a very specialized purpose, much like other e-commerce players are going to have a very specialized purpose. In wave one of the generation of e-commerce, people took all the things that they sold on the shelf at Target and slapped them all on Amazon and a DTC site and then found out that it wasn't very profitable. 
We're taking a rightsize approach in the same philosophy that the brand was built on of taking our time to make sure we do it right. I'm sure, as we grow, there's going to be a lot of digital connectedness and fulfillment in the cards where we're going to do it in a way that is probably the next evolution of how brands approach e-commerce.