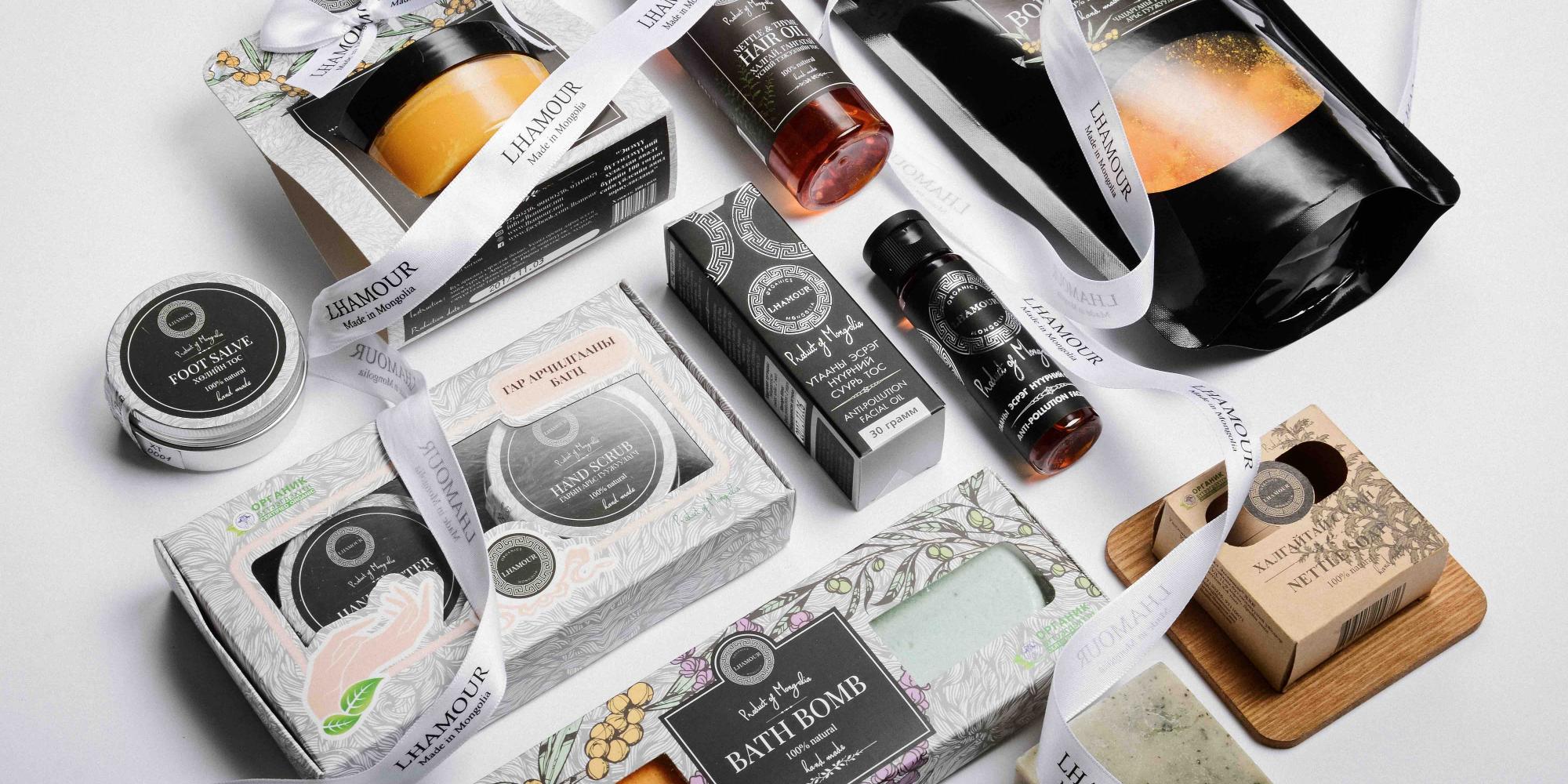 Khulan Davaadorj, Founder Of Mongolia's First Organic Skincare Brand, Has Overcome Flooding, Theft, Copycats And More To Build A Global Business
The ups and downs of Khulan Davaadorj's entrepreneurial journey could give a roller coaster a run for its money. The founder of Lhamour, Mongolia's first organic skincare brand, has dealt with theft, flooding, copycats and distribution setbacks, but they haven't stopped her quest to put her home country on the beauty map.
Davaadorj didn't have an early affinity for beauty. The former energy investment analyst's interest in it began when her skin took a turn for the worse after returning to her native Mongolia from Germany, where she was raised. "I kept on having rashes, and I was supposed to be meeting ministers," she says. "It wasn't just a beauty thing. It was affecting my health and daily life." After several discouraging visits to doctors offering no answers or real solutions to her skin ailments, she dove into researching holistic beauty.
She didn't just research. Davaadorj enrolled in Formula Botanica's organic skincare formulation course and, subsequently, created products at home for herself and friends. "People kept telling me the products were really good," she recalls. "At the time, there were no other [natural beauty] products made in Mongolia." Davaadorj decided to put aside a career in energy and environmentalism to give the beauty industry a go. Lhamour hit the market in December 2014.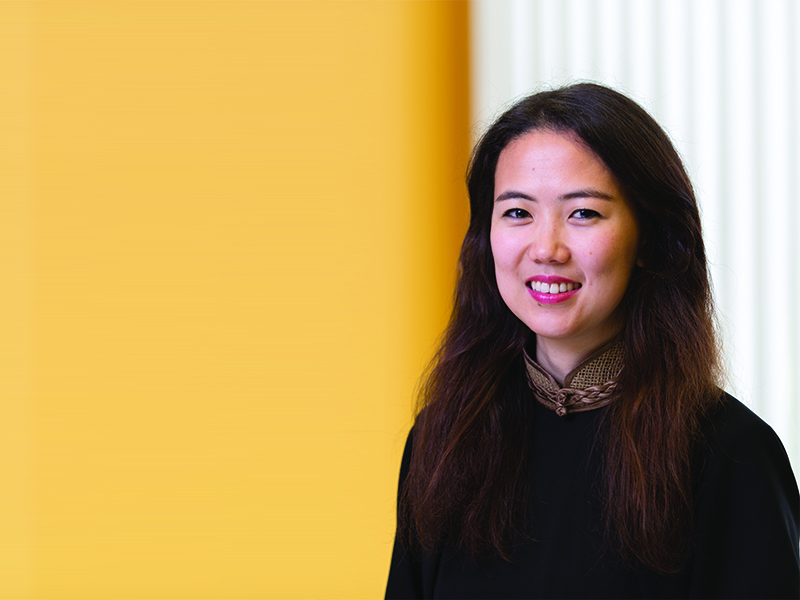 "People didn't take me seriously," says Davaadorj. "They told me I was just going through a phase because Mongolia's whole economy was based on mining. They hadn't seen a lip balm before."
Lhamour overcame the dismissals and, now, its offerings include skincare, body care and bath products without parabens, sulfates and other potentially harmful additives. Its formulations rely heavily on ingredients from Mongolia, and feature nettle, Mongolian rock salt and sea buckthorn.
"Moving all the time when I was young made me strong, but, now, I understand that phrase, 'Home is where the heart is.' Home for me is Mongolia. It's such a magical place that has so much energy," says Davaadorj. "I want to do much for my country so that it continues to develop."
"People didn't take me seriously. They told me I was just going through a phase because Mongolia's whole economy was based on mining. They hadn't seen a lip balm before."
Davaadorj named Lhamour for her niece, whose name is Lhamo. The name reminds Davaadorj of her  grand vision for the brand. "Lhamour is the philosophy of loving and taking care of yourself, others and the environment," she says, emphasizing, "Eventually, what we do now will affect our next generation and, thus, by being a social impact business, we want to show the future generations that we need to take care of each other and mother nature."
The brand's message is positive, but Lhamour has faced its fair share of dark days. In September 2014, the brand's Mongolia office was robbed. "Everything was stolen. I was on a scholarship from Columbia University [to study renewable energy], and they had given me my laptop, and I had everything on it for Lhamour," recounts Davaadorj. "Nothing was backed up, so I lost everything." Determined not to give up, she immersed herself in her work, and wasting little time to get Lhamour up and running again.
Davaadorj exhausted about $10,000 to revive Lhamour, but the brand wasn't finished with difficulties. It had to fight back a flood of copycats in Mongolia and, the same year as the robbery, encountered an actual flood in its office. Davaadorj says, "Everything was floating around."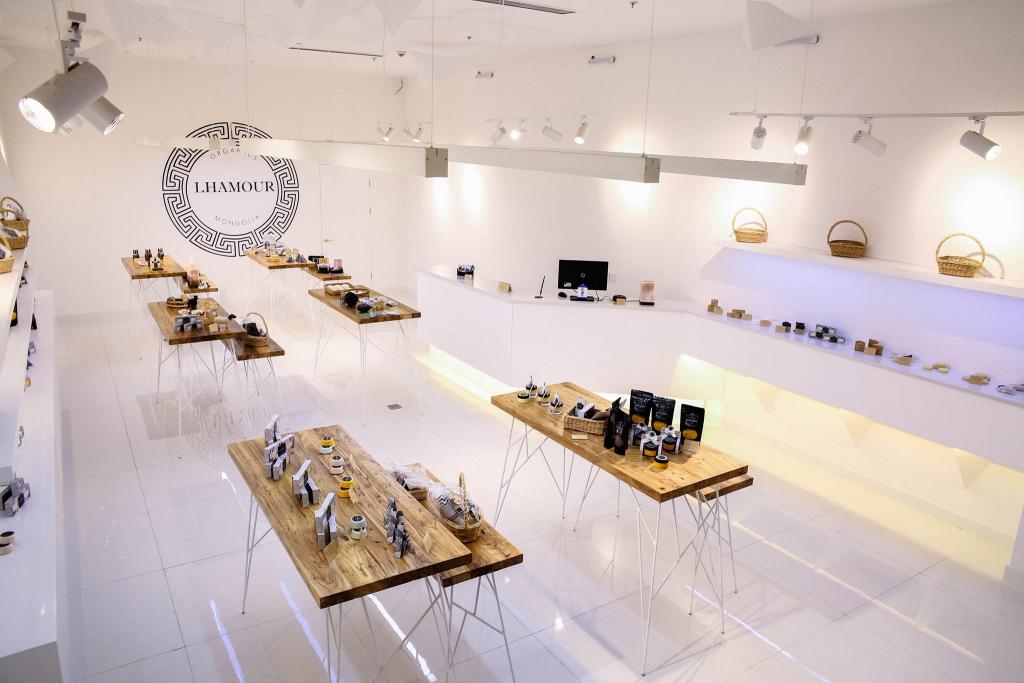 As it coped with yet another misfortune, Lhamour's fans paved the path to the brand's recovery. Davaadorj details, "I posted 'We have flooding, can anybody help us?' on Facebook. Within five minutes, people were on their way to help us. It gave me a lot of hope and made me realize it's not just about me anymore."
In 2015, with the flooding behind it, press attention turned the tide in Lhamour's favor. Bloomberg spotlighted Lhamour's facility in an on-air segment on the brand. That segment was followed by press mentions in Mongolian newspapers, television and magazines. A year later, the brand opened a flagship store in Shangrila Mall in Ulaanbaatar, Mongolia. Earlier this year, Lhamour opened its third location in Mongolia.
Davaadorj has established an unusual business model at the brand encouraging female entrepreneurs like her to become distributors in their respective countries. The brand has representatives distributing products in Mongolia, Vietnam, Hong Kong and Thailand.
"If I get really sad, then all of these things are affected. The moment I realize it's not about me, and it's about the greater vision I have, I feel more peaceful and at ease."
"Our distributor in Thailand quit her job to make Lhamour in Bangkok. And, now, we are talking to our India distributor, and she wants to use part of the revenue to send Indian girls to school," says Davaadorj. "We have this group where all of our distributors talk. It's kind of like a global family that has the same vision. That was when I thought, 'OK, I can't stop. This is forever.'"
Davaadorj is in negotations to introduce Lhamour to Kuwait and Saudi Arabia. "We have never really had a strategy other than laying down a great foundation," she says. "Our products are geared toward people who have dry skin, rashes, eczema, and I think it's been a fundamental to us expanding globally."
Lhamour recently engaged New York-based Pink Moon Co., a consultancy for indie beauty brands, to raise its profile in the U.S. and Canada, and it's picked up American e-tailer Lilly's Bathcarry. Europe is next on Lhamour's list for distribution expansion, and France, Germany and Hungary are targets.
North America hasn't been particularly kind to Lhamour so far. The brand had partnered with Koru, a distributor for natural brands, and was placed in Well.ca and around 20 university stores as a result of that relationship. However, Davaadorj reports Karu has ended its connection to Lhamour.
"But when one door closes, one door opens," she says optimistically, adding, "We have great customer reviews and distributors, so it's much easier to expand internationally, but it's important to us to have good partners."
In 2019, Lhamour plans to extend beyond beauty products into organic foods such as flaxseed and provide some ingredients for its beauty product formulations. More beauty products are in the hopper, too. It's finalizing two items, Thyme Extract Toner and Nettle Hair Rinse Set, slated to launch in December.
Surmounting long odds, Lhamour currently has over 30 employees, a robust Asian presence and hundreds of thousands of users. While leading the brand, Davaadorj doesn't have time to sweat the small – and big – stuff. She says, "If I get really sad, then all of these things are affected. The moment I realize it's not about me, and it's about the greater vision I have, I feel more peaceful and at ease."