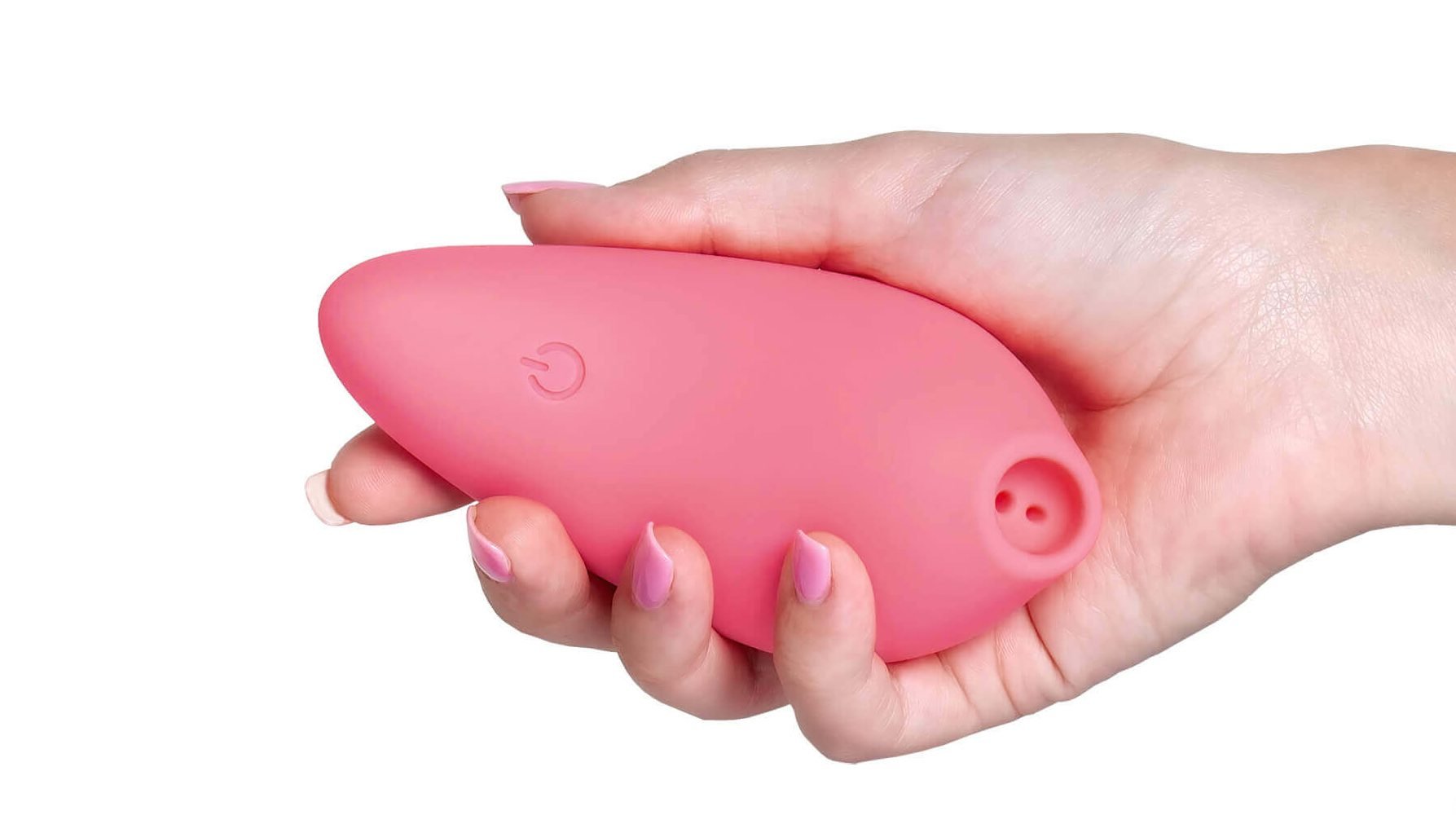 Mainstream Retailers Are Selling Sex Toys, But How Much Do They Know About Them?
At Walmart, women can shop for milk, bread, eggs, socks and school supplies along with sex toys.
The brand PlusOne debuted at the megachain two years ago, and Walmart is far from the only mainstream retailer that's jumped on female pleasure products. Urban Outfitters sells innovative sex toys from emerging brands like Dame Products and Emojibator, and Free People's website has a vibrator guide with offerings from Dame, Lelo and Smile Makers.
The reason for stores bringing in vibrators is simple: Sex toys sell. The global sex toy industry is expected to accelerate at an annual compound growth rate of 9.1% to reach $52.7 billion in 2026, according to Research and Markets. Sex educator Anne Hodder-Shipp points out that "sex" and "sexual" wellness are among the highest-traffic online search terms and content topics online. She says, "Sex toys are a dependable profit source, especially with regard to products that are considered consumables like one-time-use mini vibes and C-rings or lubricants and intimate cosmetics that lead to repeat sales."
By displaying sex toys in places where a variety of people visit, retailers have the ability to help normalize sexual products still often considered taboo. Good Vibrations staff sexologist Carol Queen says, "Their presence there sends a message that sex toys are a category of consumer desirables like so many others."
Beyond merely presenting sex toys on their shelves, are retail associates at stores equipped to destigmatize them? Typically, employees at sex shops double as sex educators. They're informed about the products carried at the shops they work at and the body parts they're meant to be used on. So, what happens when sex toys are stocked at retailers staffed by people likely to be not as knowledgable about them?
I was curious about the sex toy selections and customer service at stores not specifically focused on sex. I wanted to understand how much big-box retailers have really advanced in the sexual wellness department. I called five drugstores and large retailers in the New York City and Boston areas to determine if sold sex toys and, then, I visited the stores with family planning sections containing them and questioned employees about the products.
The initial phone conversations foreshadowed the experiences shopping for sex toys at mainstream stores. When I asked, "Do you sell sex toys?" every single employee I reached responded, "Do we sell what?" Free People and Urban Outfitters retail associates were much more comfortable than their counterparts elsewhere and didn't prod me to repeat myself, but they let me know that their toys were only sold online. Target and CVS workers told me they didn't carry sex toys, but, when I went in person, they were on their shelves.
Here's what went down at each store, and what the stores can do better to cater to customers increasingly interested in sex products.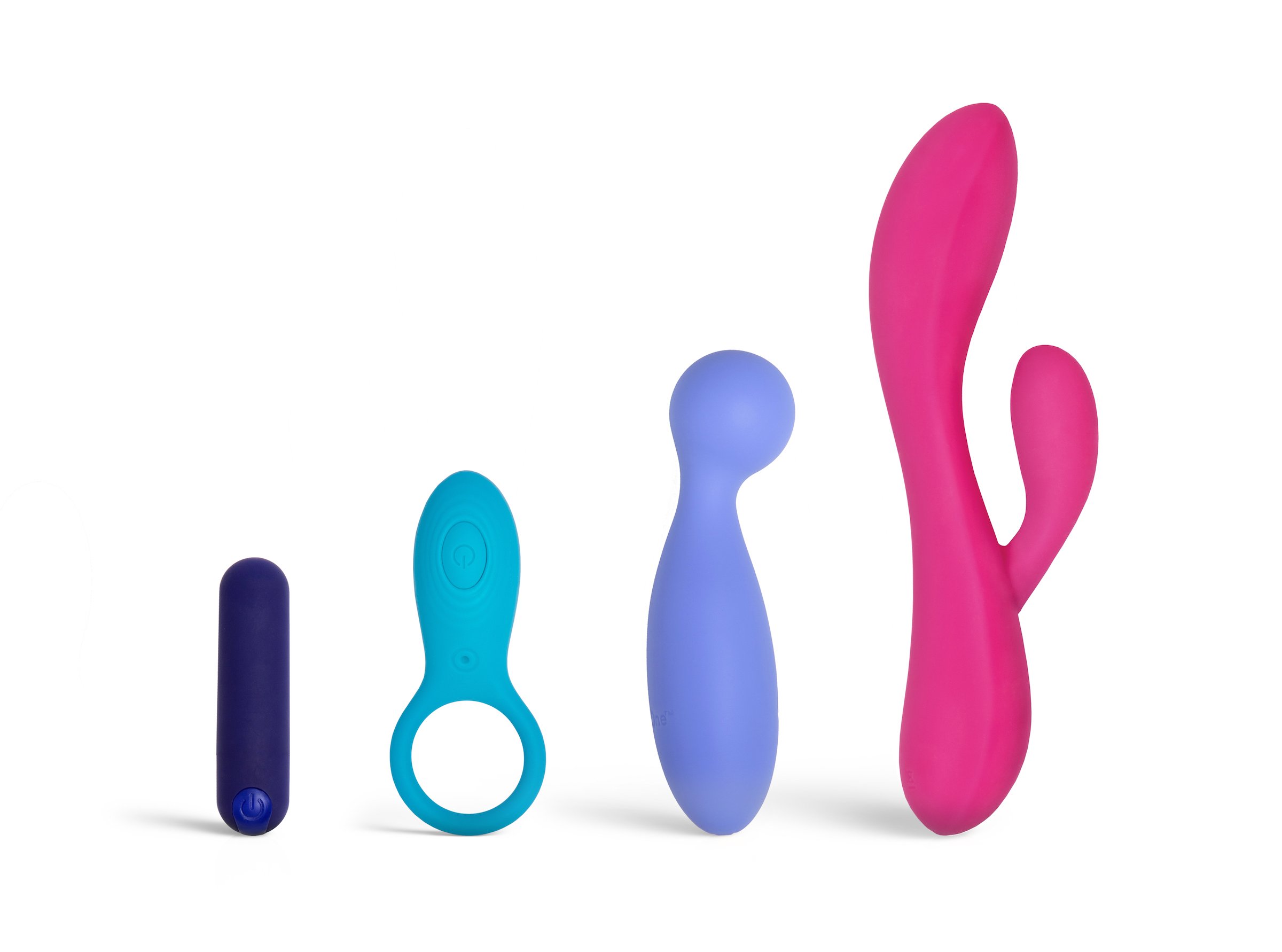 Duane Reade
The Duane Reade I went to had a modest display of sex toys, including a Trojan vibrating bullet, a Trojan Hot Spot vibrating cock ring and a LifeStyles A:Muse vibrating cock ring. The store appeared to sell a Trojan two-in-one finger vibrator/cock ring as well, but it was sold out. The products were adjacent to a robust arrangement of male-enhancement pills, and above shelves of lubes and condoms. I decided to take two cock rings over to the nearest desk at the pharmacy, and ask the pharmacist how the two items compared and if she'd gotten any customer feedback on them. She gave an embarrassed smile and said, "Sorry, I don't know."
Walgreens
Since Walgreens owns Duane Reade, I was unsurprised to find it carried the same products as Duane Reade, and the staff was equally unprepared to discuss them. I tried asking a saleswoman who was walking around the store if she knew the difference between the cock rings the store sold. She simply shook her head and replied, "No." My question about customer feedback yielded a similar response.
CVS
Despite telling me over the phone that it didn't carry sex toys, CVS had a fairly broad selection of sex toys on a shelf by the pharmacy. Most of them were sold out, but three vibrating cock rings from Durex, Trojan Tandem and Trojan Hot Spot, the same Trojan bullet vibrator I'd seen at Walgreens and Duane Reade, and the Trojan Pulse, a small wand-shaped vibrator, were in stock.
The pharmacists didn't know much about the products, but they gave more thorough answers than the employees at the stores I visited previously. When I wondered about the differences between the cock rings, a male pharmacist said, "It's just by the brand." I followed up with a question about whether the wand vibrator was good, to which he responded, "We don't know anything about that." A female pharmacist chimed in and laughed, "We know what you're looking at when you're looking over here." I didn't leave enlightened, but at least I felt more comfortable than I did at the other stores.
Walmart
Walmart's sex toy selection was sophisticated relative to the drugstores' selections. It had the Trojan Tandem cock ring, the LifeStyles A:Muse cock ring, a Trojan finger vibrator called the UltraTouch Personal massager, three vibrators from PlusOne (a bullet, a larger personal massager and a curved mini massager), and PlusOne sex toy cleaning wipes. I grabbed the attention of a saleswoman nearby and asked her about the differences between the two cock rings. She smiled shyly, whispered "I don't know," and walked away. That was that.
Target
Target stocked the PlusOne vibrating bullet, the Trojan Pulse vibrator and the Trojan Ultra-Touch finger vibrator. The store was sold out of the Trojan Pulse massager and PlusOne vibrating ring. The sex toys were situated on a shelf near the store's CVS pharmacy, and no salespeople were nearby. So, I took the Trojan Pulse and PlusOne vibrators up to the pharmacy desk and asked how they compared. The pharmacist handed the two packages to another pharmacist behind the desk to ask him, then came back and informed me that the PlusOne vibrating bullet had a rechargeable battery, while the Trojan Pulse required changing the battery periodically. She was professional the whole time. Once again, a store that initially told me they didn't have sex toys did a better job selling them than most.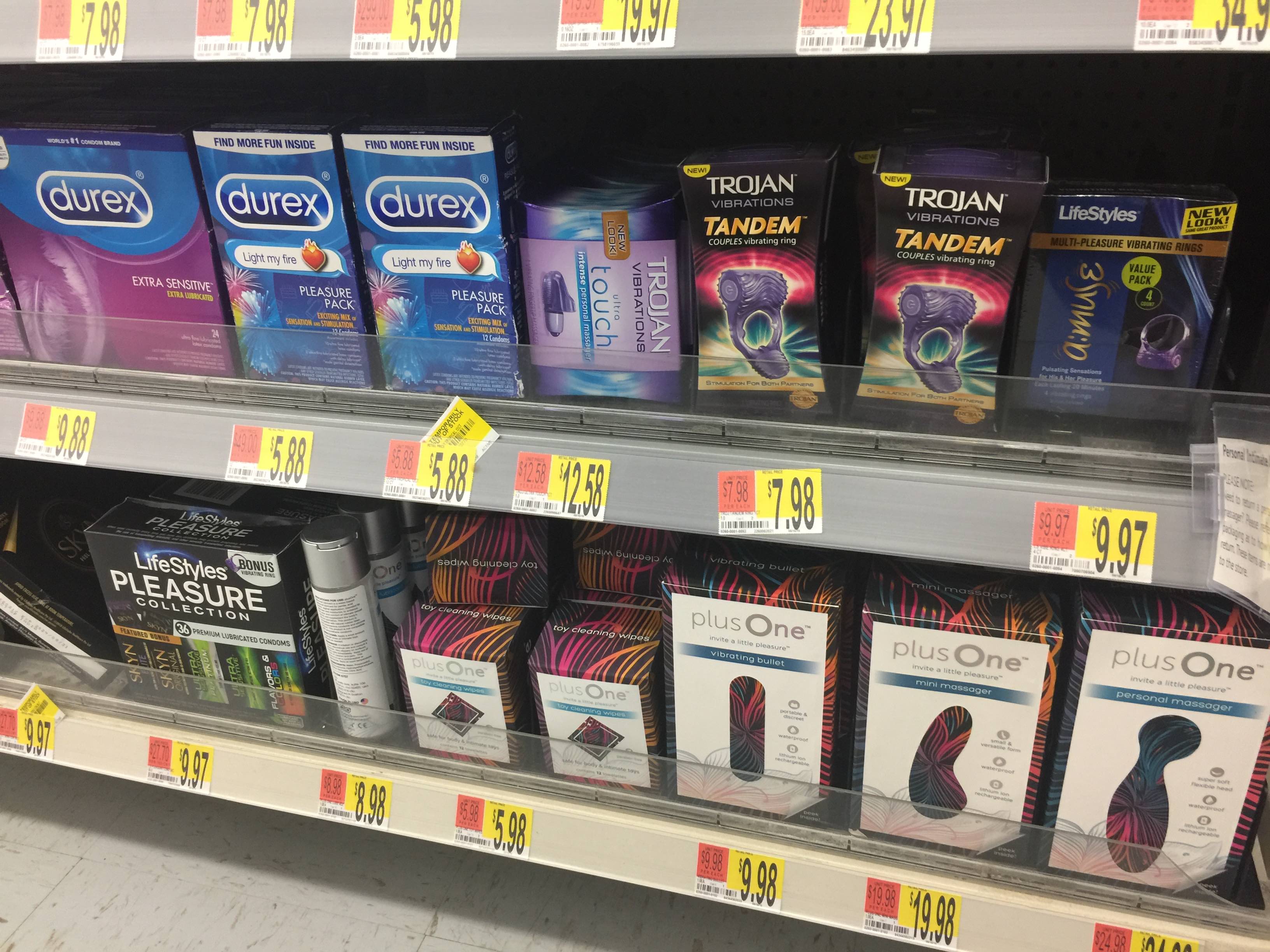 The Bottom Line On Selling Sex Toys At Mainstream Stores
If they want to direct customers to the right products for them, retail employees should be educated to help customers searching for sex toys. "The only way a mainstream retailer can be appropriately positioned to understand sex toys and effectively communicate about them to their customers is if they actively seek out training from either the brands or hiring sex educators or consultants that specialize in these products," says Hodder-Shipp. "All kinds of mainstream brands require trainings for new items—clothing, makeup, personal electronics and more—to make sure staff get the features, uses and benefits down pat, and sex toys should be no different."
Queen adds, "Even a sales associate who is comfortable and enthusiastic about sex might not be able to represent sexual diversity and, for instance, understand that their own experience with sex or toys might not be particularly comparable to others' wants and needs. Perhaps the biggest fail in untrained sex toy sales is a shopper being sold on a toy the seller likes." She continues retailers should also hire buyers clued into sex toys to curate worthwhile assortments of them. Retailers may also need to offer support for staff experiencing sexual harassment from customers while selling toys.
Store layouts can be altered to sell sex toys properly. Expertly displayed sex toys enable buyers to feel vibrations and view how the products are turned on and off. Signage can provide information about the products for customers hesitant to talk to salespeople. "Quality sex toys are investments just like any other kind of technology, and shoppers need to know what's unique and purchase-worthy about the item before they buy it," says Hodder-Shipp. "Look at how the Apple store is set up. Shoppers not only have the option of testing out the products, they're literally encouraged to do so. That kind of friendly, open and permissive space will be incredibly valuable to mainstream retailers that stock sex toys."
Queen isn't optimistic about large retailers effectively educating consumers about sex toys. She explains it takes hours of lecture-based instruction, reading and training with supervisors for the staff at sex toy shops to be proficient at selling their products. Queen says, "It's a pretty enormous undertaking and not likely something that's scalable."
Feature photo credit: PlusOne
KEY TAKEAWAYS
The sex toy industry is booming. Globally, it's expected to accelerate at an annual compound growth rate of 9.1% to reach $5.27 billion in 2026, according to Research and Markets.
As sales of sex toys increase, retailers across the country are picking them up for their assortments. Walmart, Target, CVS, Duane Reade, Free People and Urban Outfitters are among the retailers that stock sex toys.
Just because retailers stock sex toys doesn't mean they know how to sell them. Many retail associates at them don't even know their employers carry them. When reached by phone, workers at Target and CVS said their stores didn't stock sex toys even though they did.
During visits to drugstores and big-box chains, it was discovered that most salespeople weren't comfortable discussing the sex toys available or informed about them. At Target and CVS, pharmacists attempted to help, although didn't have much information about the products.
Customers walking into stores in search of sex toys are likely to be more educated on them than the staff assisting them. Salespeople at mainstream stores need to be trained on the products if they're to direct customers to the right ones for them and maximize the sales they can achieve from them.
As sex toys become normalized in society, it appears retailers have a long way to go before they're comfortable with them.