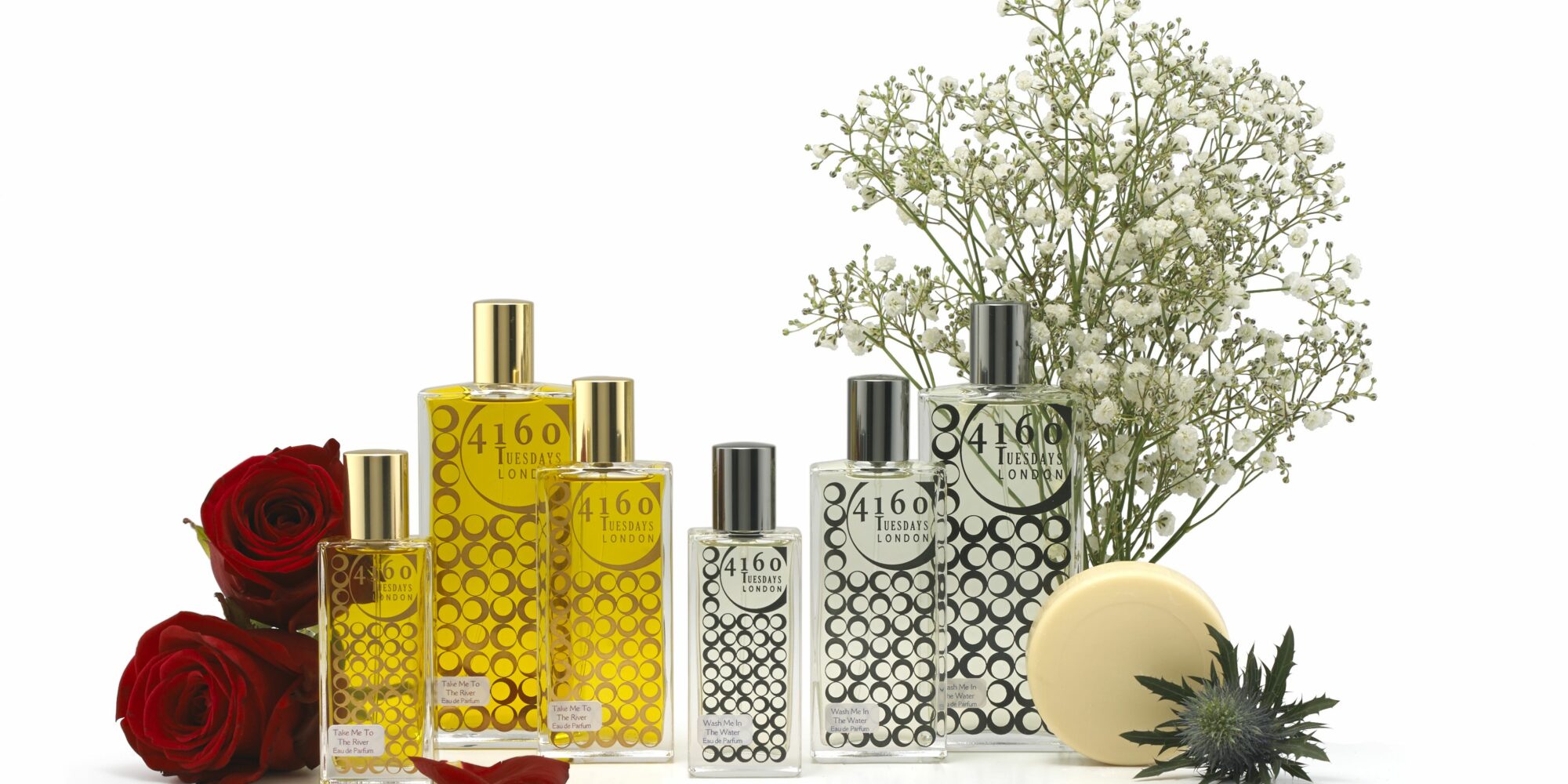 As Shopping Moved Online, Perfume Sales Plunged. Here's What One Indie Fragrance Brand Did To Stay Afloat.
For a perfume sector highly dependent on brick-and-mortar stores to drive sales, the pandemic has been dreadful for business. In the first quarter, The NPD Group estimates prestige fragrance sales in the United States dropped 13% to $655.3 million. At London-based artisan perfume company 4160Tuesdays, named for the number of Tuesdays a person living to 80 years old experiences, persevering amid the global health crisis has been matter of making daily, weekly and monthly adjustments. "I'm giving myself time to pivot properly," says founder Sarah McCartney. "I decided not to worry about doing it all at once." Here, she tells us about 4160Tuesdays' shift online, a rising interest in perfume making and not feeling bad to be in the beauty industry during a grave period in history.
On March 6, I was due to go to Korea because we have a distributor in Korea who had organized for me to go over there and run fragrance workshops. Lots of people come to our workshops and make their own fragrances. That was canceled because South Korea got hit. We started thinking about shutting our own workshops and closing our studio. Then, suddenly, everything closed. One third of our income was from inviting people to our small studio in West London. That was all canceled. I had to refund hen parties that had booked 12 people to come in. We win customers by being informative, friendly, helpful and personal—and that's all gone in person.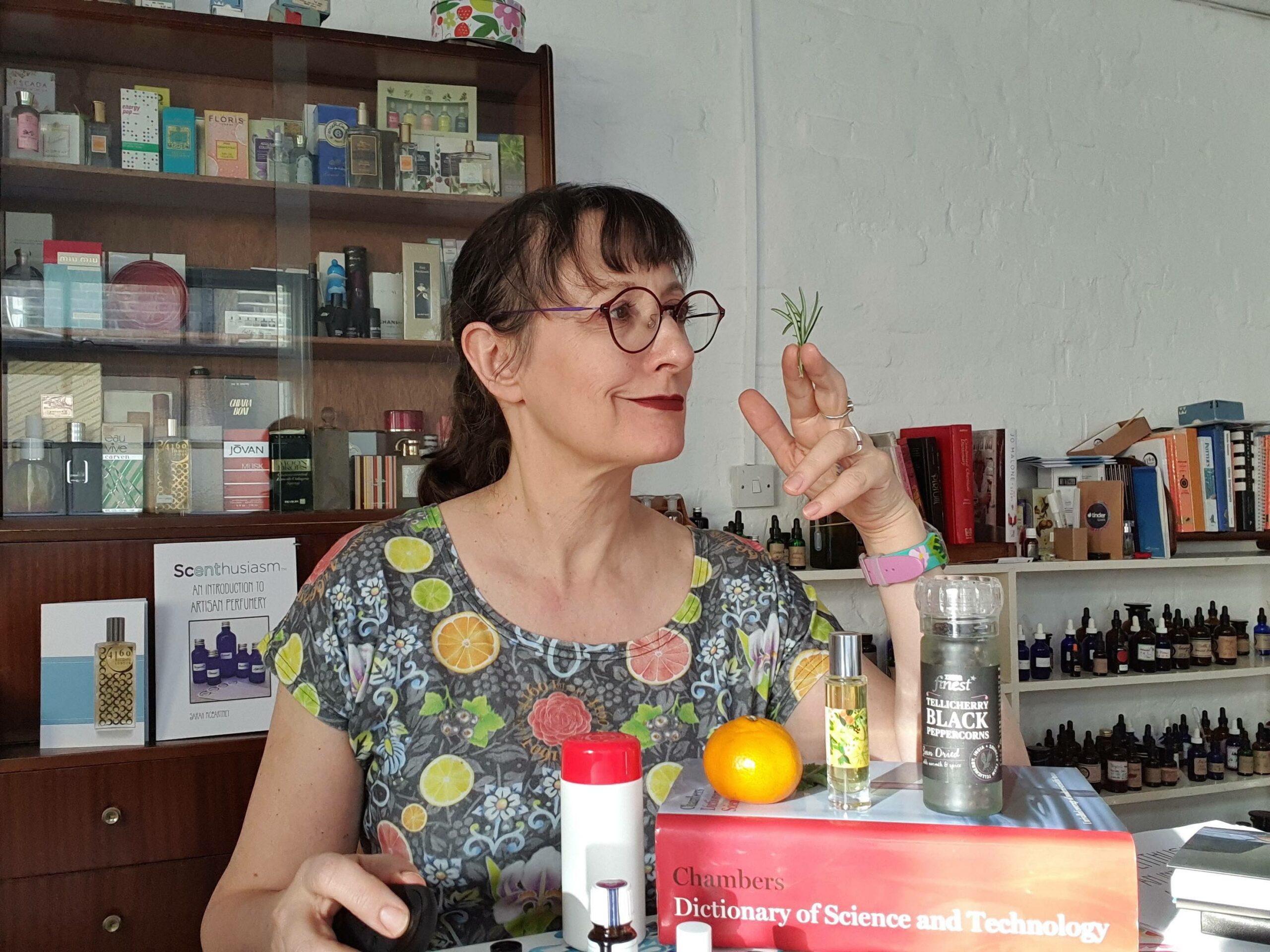 Fortunately, we just had a delivery of alcohol, and we started making hand sanitizer. We only had enough for our customers, but it kept us going. We did that for a week, and it paid the bills for the end of March. I started working on turning my workshops into online events. I run workshops for indie brands as well as for people making fragrances. I don't see them as competition. The more indies there are, the more benefit there is. If people have more indies in their shops, it doesn't become unusual any longer. I got that workshop online. It's live on Zoom and very interactive. What's great is that, now I that I have it online, we can have people from all over the world.
We also have a video and box of materials for our make-your-own-perfume kit. I want more people to understand how perfume is made and the way to do that is for them to try it. I'm not ruining the market by teaching people to try to make their own. It's quite difficult to make a perfume that's halfway decent. When people try it, they come to the conclusion that it's really hard, so they buy one. I'm in the middle of working now on how to put our entire one-week artisan perfume summer school online. What I've found doing these is, when people do Zoom classes, sometimes they'll talk for hours and hours. You can be weirdly sociable on Zoom in ways I wasn't expecting. I wasn't in favor of it at first, but, the more I do it, the more I don't want to get up early on a Saturday anymore for live workshops in the studio.
"I have stopped undervaluing what it is that we do."
One of our customers likes us so much they gave us an interest-free loan. They calculated what they thought we would need to not go out of business during the time we would work this all out, and they put money in our bank account. That is pretty unbelievable, but actually true. Right from the start, I decided to make friends with everyone because, at some point, I knew there would be a disaster. I opted for kindness and helpfulness when at all possible. If somebody's parcel hadn't turned up, for example, I would replace it without question to see if I could build up a store of good will in case of disaster. I hadn't realized it would have to be called upon to such an extent, but I am glad I did it.
The government gave us 10,000 pounds. That went to rent that was due. My husband Nick and I started to go back into our building two months ago because our Korean distributor rang up and said, "Can we place an order?" Korea was opening back up again. Then, we contacted our U.S. retailers and said, "Are you open?" A couple of them were and placed orders. We drove up into the building with no one around London, and we contacted FedEx. They were still working, so we started sending orders out. We are doing all the bottling, labeling and packaging ourselves. We shut down our website officially because we cannot deal with random orders coming in, but we have a rationing system going on almost like the system in the old Eastern Bloc where you went in and said, "Can I have a cake?" and they said, "No, we only have donuts today." The things we were going to launch, we said, "OK, we will just launch them and ask people if they want them."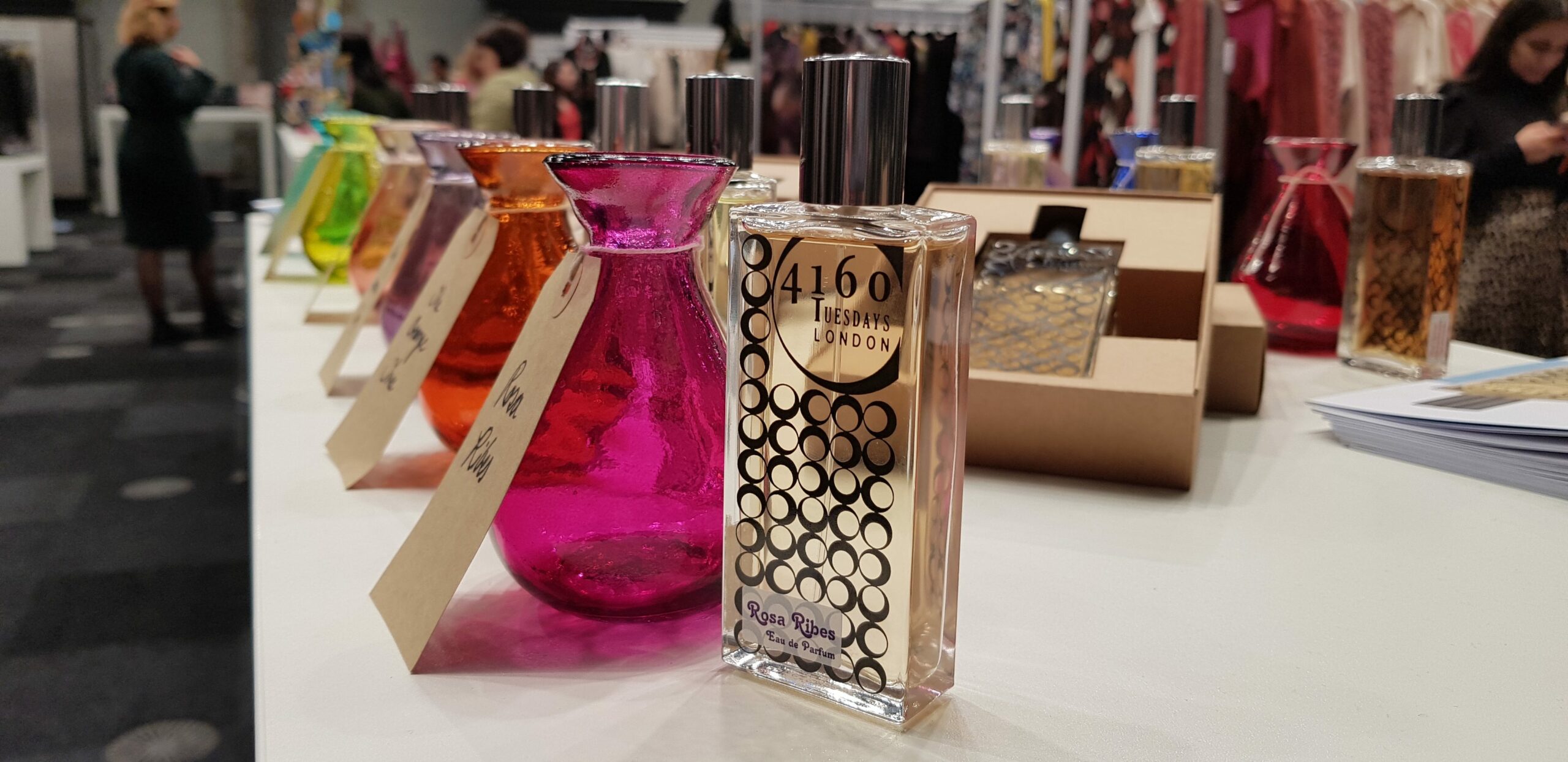 In addition to workshops and special projects, one third of our business was from perfume through our website and one third through other people's shops. When somebody orders from us, we think what else they would like and put in samples of that. Otherwise, how on earth will anybody know what they smell like? Out in the world, there are thousands of our samples. It's a lot of work bottling little 2-ml. samples and sending them out. It's not a profitable part of the business, but it's something we have to do. It's an investment.
When it was just Nick and I in the building for two months, we couldn't bottle them. It takes up as much time to bottle a 2-ml. sample as it does a 60 pound 30-ml. bottle. When we got a third person back in the building, we put him on bottling hundreds and hundreds of samples. This month, we put a tester set into our perfume rationing system and, for the last week, all we've been selling is sample sets. You can get a set of seven samples for 25 pounds. We know that, in a couple months' time, people will buy the fragrances. We also send out a big bottle of stuff for our retailers to put into samples for their orders and are signed up for The Perfume Society discovery box.
"People really do need to treat themselves and look after themselves even though things are bad."
Our [fiscal] year goes May to May. In the last financial year, we lost of chunk of two months. So, 2019 to 2020 is probably going to be down 7.5%. We had been expanding year on year, but we stopped when Brexit hit because everyone in the U.K. was waiting to see what happened and, then, all of our aroma chemical costs went up because the pound went down by 20%. Our turnover and profit basically stood still. For 2020 to 2021, we are probably going to be down 20%, but I think we have learned to do things better. I stopped having sales and doing discounts, and I stopped feeling that I owe everybody more than I owe the business. I have been forced to think, "How can I effectively keep running?" I can't give away stuff just to be nice. I ended up being I wouldn't say ruthless, but much more careful. I have stopped undervaluing what it is that we do.
We are right at the get-your-hands-dirty-and-smelly end of making perfume because that's what I really enjoy. I compound the whole lot myself. For the little guys like us, from what I've heard because we know each other, we have all done OK. We have battened down the hatches and retreated to the kitchen table. The next step up from us is indie brands that have their products manufactured and mostly sell through retailers and distributors. They have gotten hit hard. They've lost three months, and we have not lost that three months. There are people turning up on my Scenthusiasm platform, which is on Patreon for people who like to make their own perfumes, thinking about starting their own brand. I'm honest with them and tell them it's very hard to be in retail. We're almost in retail so the big guys can watch us for R&D. Still, I get at least three people a day interested. I think there's going to be more of us little guys doing it for the absolute joy of it. If somebody doesn't open a store soon with just the real indie indies, then they are missing out.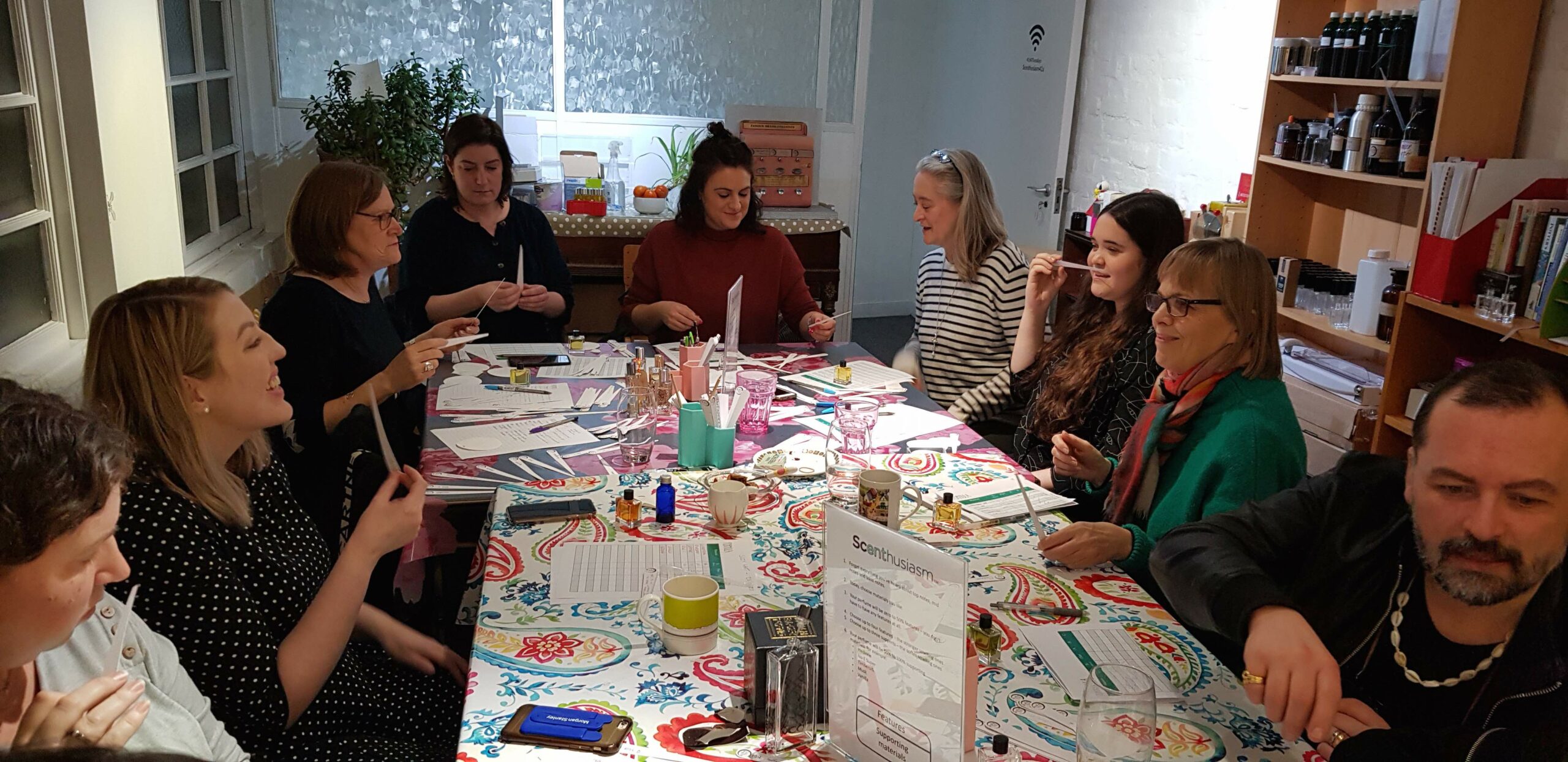 I have learned that people really do need to treat themselves and look after themselves even though things are bad. There was a lovely expression that someone said to me last week. She said, "I was thinking about buying this, and I was doing 'the woe' so I couldn't, but now I'm thinking that I will." A lot of us are looking at ourselves and saying, "We ought not to be profiting from this. People are ill and dying, and we are just in beauty." Then, we have a come-on moment. We are keeping people cheered up, making them happy and helping them look after their wellbeing. So, let's stop doing "the woe." We are in business, so it's our duty to stay in business, and we are quite useful.