Lash-Boosting Brand Plume Takes A Family-First Approach
Lauren Bilon has gone from being a stay-at-home mom to spearheading the skyrocketing natural hair and lash brand Plume. In two years, Plume has entered Nordstrom, Credo and The Detox Market in the U.S., and expanded abroad to Europe, Mexico, New Zealand, Australia and other Asian countries. Bilon has driven the brand's distribution and product development without straying from her family. Her husband Brett serves as Plume's CEO and brother-in-law Troy is executive vice president. "I've been fortunate to be surrounded by loved ones who know how I operate and deal with stress, and they've always been there to help me unwind," says Bilon. She admits there's been plenty of stress, whether due to finances or production difficulties, but the Bilon troop has pulled through together. She talked with Beauty Independent about how they've done it.
What were you doing before Plume?
Leading up to creating this brand, I was with my baby. When I had both my children, I experienced extreme hair loss. My eyelashes fell out and I also ended up with hypothyroidism. I was really desperate to grow back my hair and lashes because my self-esteem was shot. I really went into hiding because I felt so bad about my appearance. I wore a hat and headbands over my head. In order to solve my eyelash problems, I went to my local pharmacy and grabbed an eyelash serum. It was working, but, over time, I experienced redness, itchiness and hyperpigmentation. It got to a point where I couldn't use it anymore. A lightbulb went off. I thought, "If there's a product out there that grows eyelashes, why can't there be one without side effects?"
How did you go from idea to brand?
I started concocting products in my kitchen. I didn't tell my husband and didn't have any intention of taking it out of the house, but all my girlfriends were noticing that their lashes were coming in longer and fuller. My husband walked in one day and said, "This looks like a bad scene from Breaking Bad." I had pipettes, scales and beakers. I explained to him what I was doing. He's had a few startups, and he had a vision that I didn't have at the time. He saw that there was a potential opportunity beyond the kitchen. We launched in September 2015. We weren't called Plume. We were called NuvaLash.
How much money did it take to launch the brand?
It was pretty much our entire life savings. It was extremely scary. It got even scarier when my husband, who had a sales job, was laid off. At that time, we had just done our first NuvaLash production run. We sold out in four weeks. That's when we started freaking out trying to figure out how we were going to make ends meet and go into our next production run. That's when we decided to refinance our mortgage. With two little kids at home and no full-time jobs, we put all our eggs in one basket. We literally had no back-up plan. It had to work.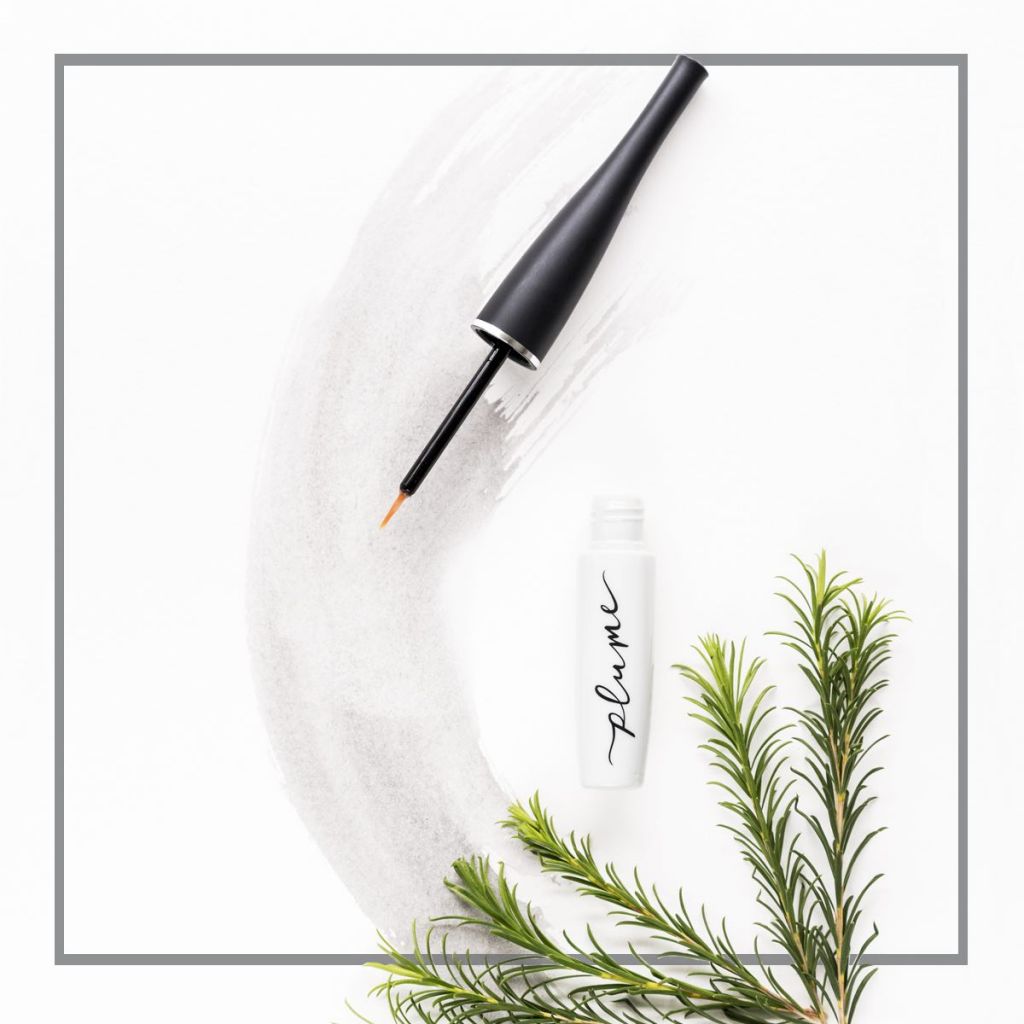 Why did you change the brand name?
We did a rebrand in March 2016. We created something we thought was green. The packaging was white with a little green swoosh. It didn't speak to me, and we were exploring the idea of branching out to additional products. For us to create an eyebrow pomade, we couldn't really be called NuvaLash. We connected with a digital design firm in Calgary called Critical Mass, and they helped us rebrand with the name Plume.
When did Plume reach profitability?
We actually did earlier this year. It happened a little faster than we expected. We gained really good traction out of the gate, and our new branding was really well received.
Who is the brand's target customer?
At the beginning, we were hemming and hawing about our target customer. We are targeting clean beauty users. They are women already using clean beauty products or women who are curious about transitioning to a clean beauty routine.
"We decided to refinance our mortgage. With two little kids at home and no full-time jobs, we put all our eggs in one basket. We literally had no back-up plan. It had to work."
When did you launch at Nordstrom?
We entered January this year online and, shortly after that, in stores. In order for us to sell someone on the product, they need to use it. One of the ladies here at a local Nordstrom store helped us hand out products to store employees, and we sat back and waited because it takes a while to see results. After a good three months, the product proved itself, and that was a great segue for us to speak to corporate.
Where is Plume inside Nordstrom?
Originally, they had us in the natural beauty outpost, but they quickly realized our product fits with advanced skincare. We are with all of the luxurious skincare treatments and lotions. There is a lot of traffic in that area, and we are getting huge exposure. It's a much better position for our brand.
What's a dream retailer for your brand?
Sephora. They are now onboarding indie and clean beauty brands. They are recognizing that there's a shift in demand toward those brands' products, and they are really smart about their digital strategy.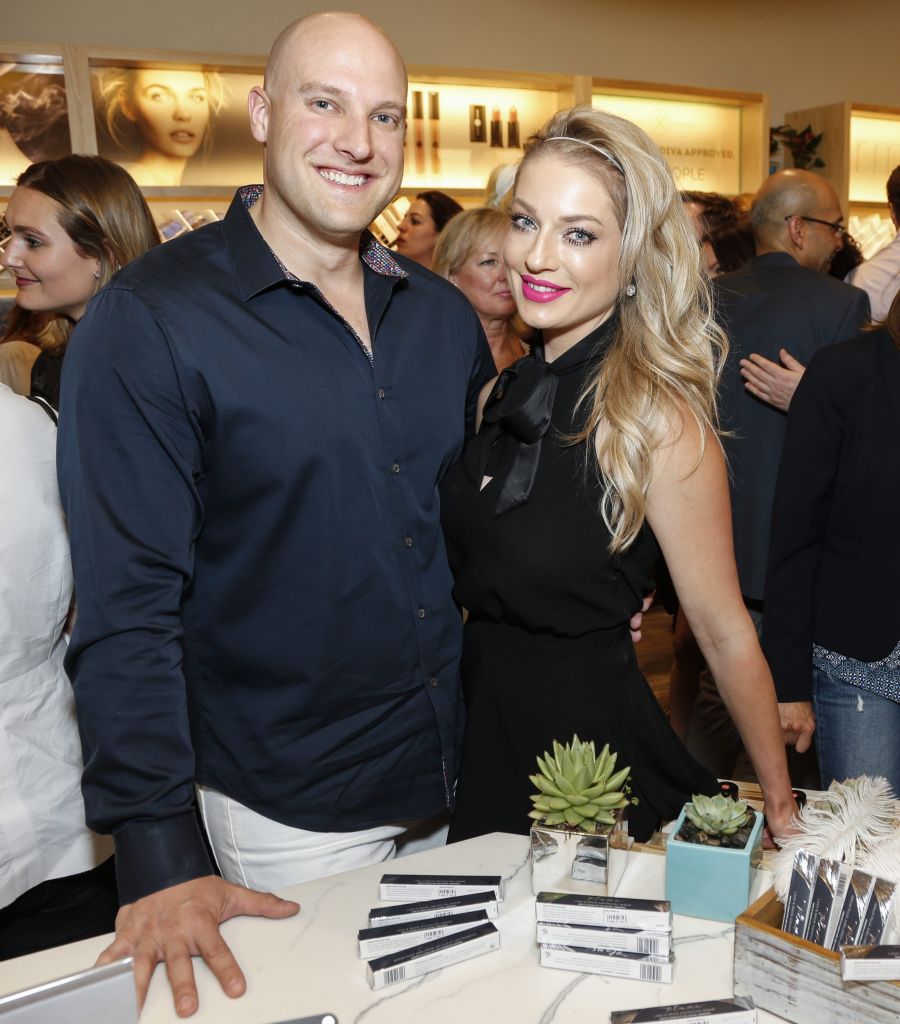 What's something a retail partner of yours does that you wish would became an industry standard?
Credo creates these great founder videos. That's a really good marketing tool for any retailer. Video content is key, and Credo has done an excellent job at it.
What percentage of Plume's sales are from the brand's e-commerce site?
It's 10% or less. Our brick and mortar, and e-tailers are our bigger sources of income. Our main focus isn't to pump a ton of revenue through our website. Obviously, it's a great source of income, but we push customers to our stores that are selling the products.
What's been the worst day in your business and why?
We were about to launch our eyebrow pomade, and we were doing our first scale up for it. We didn't realize that, when you go from a small batch to a larger batch, things change in terms of mixing and ratios. We had announced that we were doing a spring launch. We were hyping it up and were doing pre-launch sales. The worst day was deciding not to go ahead with our launch because it wasn't perfect. We ended up having to inject more money, time and resources into learning how to scale up. The payoff was well worth it, and I'm really glad we held back. It launched Aug. 15 and, for the most part, people were understanding.
"We didn't realize that, when you go from a small batch to a larger batch, things change in terms of mixing and ratios. We had announced that we were doing a spring launch. We were hyping it up and were doing pre-launch sales. The worst day was deciding not to go ahead with our launch because it wasn't perfect."
Has there been a rejection that particularly stung?
I wouldn't say it was a rejection per se, but we did have an opportunity to be funded by an influential investor. She was a former host on a TV show where people pitched business ideas. We were going forward too quickly for the deal to materialize, and we ended up going with other investors. Sometimes I look back and wonder what it would have been like to deal with her.
What's been your strategy for securing investment?
The initial R&D and pilot production batch, we did with our own money. After refinancing the mortgage, we got to a point where we were really ramping up production, and that's when we needed to do a round of seed funding. It was the first half of 2016. Considering it's a new concept and high-risk business, it was extremely hard. The people who invested believe in the product – they tried it themselves – and in us. Now, we have the luxury of choosing whether or not we want to raise money. We want to grow our team. Everyone is doing five jobs, and it would be nice to have a less hectic pace. We are assessing now what to do.
How do you want your employees to describe you as a boss?
We offer flexibility and freedom. Life gets hectic sometimes. If they need to work from home, we allow that. That's one of the perks of working with Plume. We always want to feel that we are approachable. We still feel like a family, and I want to continue that as we grow. That's really important to me. I worked in corporate before, and I always felt like a number. That's the last thing I want for our employees.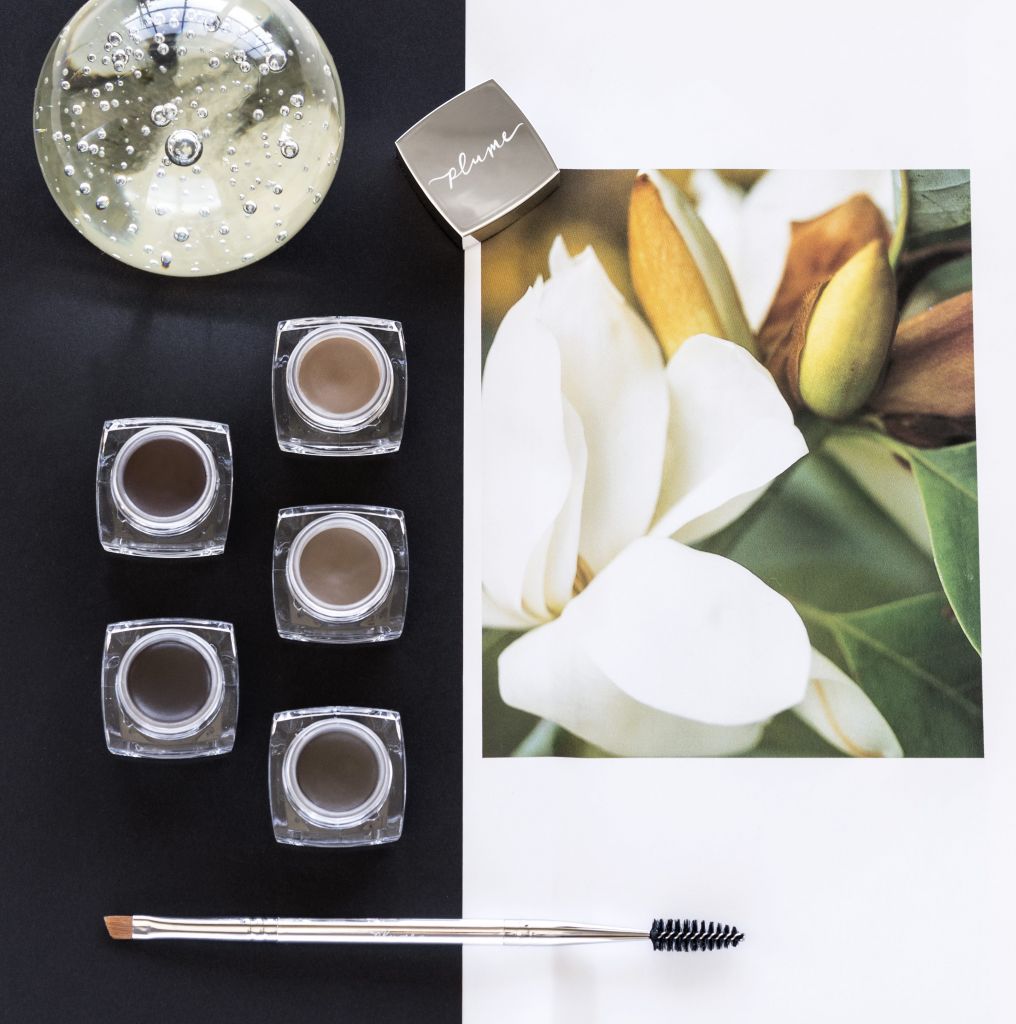 What's your biggest fear as an entrepreneur?
Public speaking. Growing up, it was my dreaded fear. In building this brand, I thought I could do R&D behind the scenes, but I quickly learned that I'm the face of the company, and I can't hide. I go on QVC UK and Today's Shopping Choice, which is the Canadian version of QVC, and I never imagined doing something like that knowing my fear of public speaking. I'm improving as I go along. At the auditions for the TV programs, they made me talk to a lamppost. That was very awkward, but it's those odd situations that make one better.
How do you embody your brand when you're out in public?
Dressing to convey a glamourous, professional person. I love wearing Audrey Hepburn-style dresses because she's a glamorous and elegant icon, and that's what our brand was molded around.
Is developing and growing a beauty brand what you expected it to be like when you were a stay-at-home mom?
It was not anything I expected. When I was a stay-at-home mom, I was trying to think about what I wanted to do next. This kind of happened by accident. I was trying to solve a problem. If Brett didn't have an entrepreneurial background, I don't know if he would have had a vision for the brand. It's something I'm very passionate about because, if I wasn't, I wouldn't have listened to my husband.