Post-Acquisition RMS Beauty Has Billion-Dollar Ambitions
A lot has changed for RMS Beauty since Beauty Independent's Full Disclosure on founder Rose-Marie Swift in January 2019. Last August, investment firm Highlander Partners acquired the clean beauty brand, and Highlander managing director David Olsen, previously CEO of Cos Bar, global VP of Net-a-Porter and EVP of Dermstore, became its CEO. At the time of the acquisition, industry sources told the publication Women's Wear Daily that RMS Beauty was generating about $30 million in sales.
After it, Olsen says he immediately went to work "tightening up the organization operationally to prepare for unprecedented growth." His goal is to turn RMS Beauty, which is available at retailers the likes of Sephora, Bluemercury and Mecca, into the next billion-dollar clean beauty juggernaut. Beauty Independent spoke to Olsen and Swift about shoring up and refreshing the brand, sunsetting stockkeeping units, dividing responsibilities and not dimming Swift's spirit.
David, you've been in the industry for a long time, but really mostly on the retail side. What is it like now being on the brand side?
Olsen: It is a lot more fun. You have a lot more margin to play with, so you have the opportunity, especially on the DTC side, to reinvest back into the business. In retail, the margins are a lot tighter, and you just don't have the breathing room to make mistakes.
What has been accomplished since the acquisition?
Olsen: It was critical to first get the mundane things completed like analyzing and cleaning out years of inventory and components, putting a commercialization process in place to ensure focus in product development, improving fulfillment processes, cleaning up old RTVs [return to vendors], evaluating margins, and updating pricing where needed. We had never done a price increase in 12 years.
We've hired multiple senior people to ensure we bolstered our finance, operational and digital functions, and revamped our bonus structure to be based on business goals. I'm a firm believer in sharing numbers company-wide and making sure everyone understands where we are and where we need to be. We want to be a household name and a billion-dollar company. To get there, everyone needs to understand the pathway. 
I personally spent a significant amount of time connecting with senior leaders from our retail partners and contract manufacturers to let them know our vision for the future of the business and rebuilding trust with those relationships where needed. Among many others, I met with [CEO] Maly [Bernstein] at Bluemercury, [co-founder and COO] Annie [Jackson] at Credo, [founder] Jessica [Richards] at Shen, [founder] Jo [Horgan] and [head of marketing and brands] Marita [Burke] from Mecca. 
It was also important for us to understand our customer. We did our first ever customer survey. We took those learnings and, with our creative agency, developed a clear mission and vision: "To give the world groundbreaking clean beauty with skin-loving ingredients and undeniable expertise." 
Although we all understood the products internally, we needed to do a better job explaining to the customer the how and why behind RMS. The agency [WhiteLabel] executed on this flawlessly with our brand campaign. We also found that our hero SKUs—Uncover Up, Living Luminizer, Lip2Cheek and Beauty Oil—are what clients know us for and that quickly our mascara and primer became a part of that hero category.
The team has developed an "always-on" strategy with these SKUs to keep them always featured because there are new clients to the brand every day, and we want them to know and love these amazing products, not just the newness. We didn't need a rebrand, we just needed a refresh.
Color cosmetics are having a rebound, and we are seeing that newness is winning alongside multitasking, which is critical for the time-starved customer. Specifically, we're seeing huge growth from our new primer, mascara and Eyelights. 
The Eyelights sell out usually days within restock. The primer saw a surge in post-holiday sales early this year, and our clients are loving the advanced skincare benefits and coming back for that refill in demand greater than originally forecasted. We're continuing to improve our inventory management, but are having challenges keeping some of these launches in stock. We're seeing strong U.S. growth, and we're growing quickly internationally, but that has been tempered a bit with the war. 
Why a new website now? 
Olsen: The website had never been updated since its launch. From UX to functionality, it needed some love. Coupled with all of our new beautiful content, it was a great time to move to the latest version of Shopify to enhance performance, reduce clicks to purchase, and ensure a mobile-first site. Doing these things will improve conversion, reduce bounce, and allow us to better understand our customer and their journey.
DTC is about 20% of our business, with modest growth over the past few years, but we are shooting for 50%, which is a big number given the retail growth as well.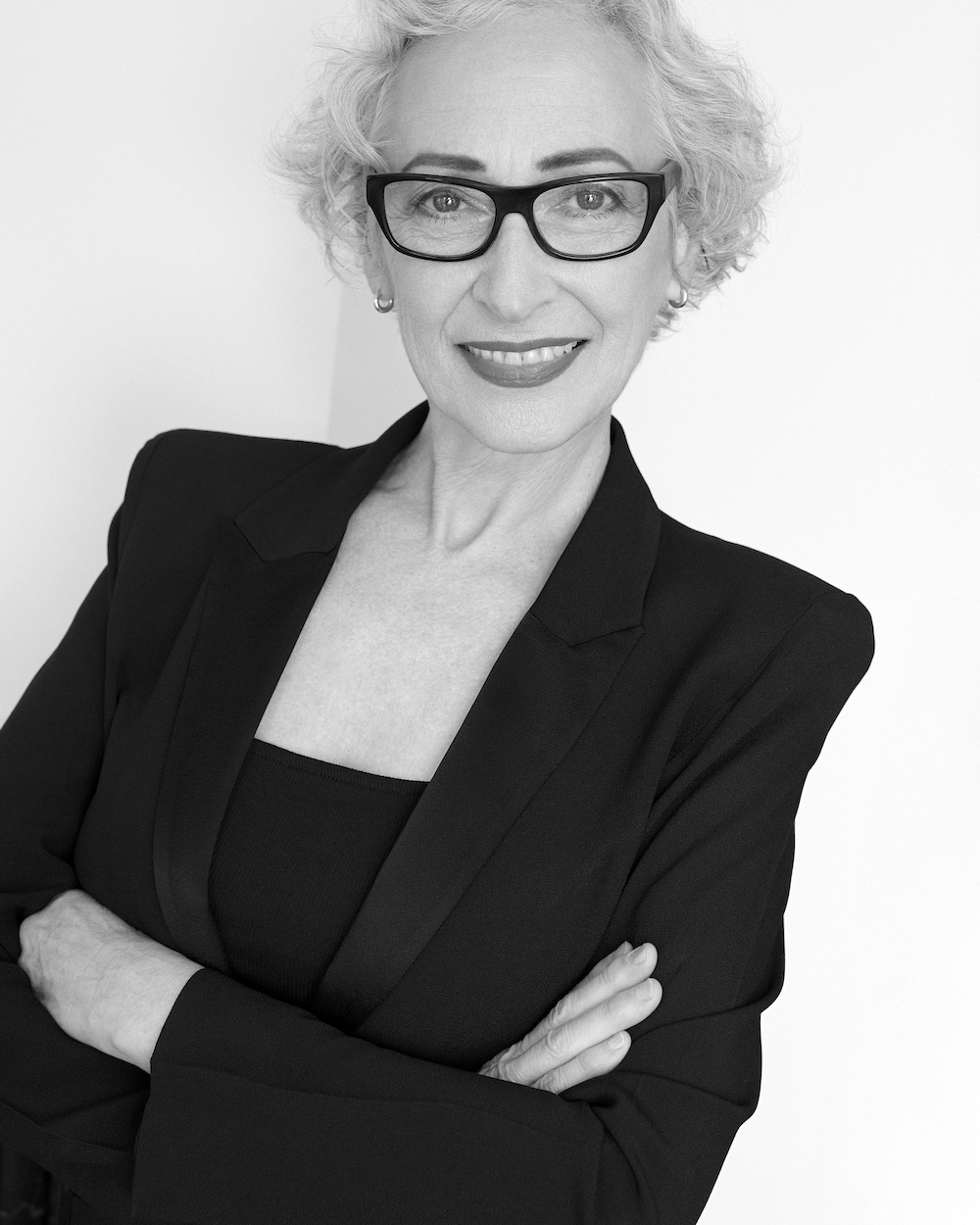 Rose-Marie, is life post-acquisition what you imagined? How has your role changed?
Swift: I've never felt more at ease. I love focusing my attention on the product development and the creative side of the brand and not having to worry about the boring stuff. 
You're notoriously opinionated and outspoken. Is this a concern now that Highlander is the owner of RMS Beauty? 
Swift: Over 13 years ago when I started this brand, I was a future thinker and a makeup artist with something to say and that has never changed. I will always be opinionated and outspoken about the beauty industry, and it feels great that David and the team at Highlander let me be me and respect that I'll always be the spirit of the brand. 
David, stepping in as CEO, was there a lot of maneuvering at first to divide responsibilities?
Olsen: Honestly, it's been a match made in heaven. The yin and yang analogy here is actually perfect. She's got all the chops on the product side. We rely heavily on her on the creative side. Her eye, her attention to detail, all the things that I'm not really strong in, she's very strong in.
We are able to bring operational expertise, generally getting the business focused. That's probably been the biggest thing we've had to work on is making sure that we're focusing on things that will help drive the business. She still does a lot of that, but it's been great for both of us to really learn from each other. 
She's really happy that she doesn't have to look at a spreadsheet ever again. She doesn't try to get in the way of good business, and we don't want to get in the way of creating the best products in the world.
How are you approaching keeping the assortment tight and curated? 
Olsen: That's one thing, especially on the retailer side, we hated. We hated SKU proliferation from the brands. It was painful when they would just launch and launch and launch and launch, not kill anything. On the retail side, it was very hard to keep up.
RMS has done a really good job of launching things, sunsetting things, keeping a tight assortment, and we want to continue to do that. We think it's important to be quality over quantity. We want to go narrow and deep on the things that we're really good at. 
Taking it from an investor's standpoint, we don't think we need to be launching for the sake of launching. We want to be really methodical, calculated and make sure that every launch has a purpose. We set up a commercialization team internally where we have all facets of the business come and talk about why we should launch a product. We're only going to have one, maybe two big launches a year. 
Is Rose-Marie not too precious about sunsetting products?
Olsen: In some cases she thinks the formula could have been better from the start. She always wants to make all of our products better. If it was up to her, we would reformulate everything just to get it a little bit better because she's just relentless in the pursuit of perfection with her products.
So, from that standpoint, she has no problem. She understands why we do it, and she's been doing it historically as well. If they've had a product that didn't work, they would let it go.
Rose-Marie, what's your take on the recent clean beauty backlash and the embrace of synthetic ingredients?
Swift: Not every chemical is bad for you. It's not so cut and dry like that. It takes hard work, research and a deep understanding that I think more and more people are starting to look into across many industries, and I'm grateful for that. It's possible to find a happy medium that still provides safety and health, yet performs. My team and I focus on how we can continuously innovate in the clean beauty space and make the best products that are good for you.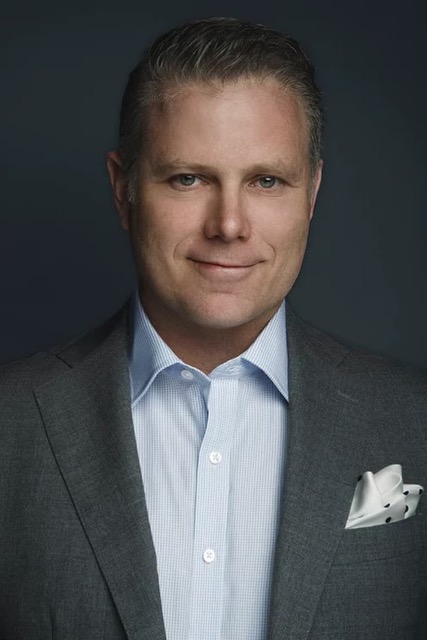 David, are you still scouting other deals for Highlander or is RMS Beauty CEO your full-time job? How do you split your time?
Olsen: It's about 90%, 10%. We had a lot of heavy lifting to do on RMS, so I've spent quite a bit of time there, but still keeping relationships going on the investment side, still open to discussions, still looking at brands that we think might make sense either standalone or on some platform with RMS. 
We certainly are looking at clean beauty. That term is murky, but Rose-Marie is the standard. She's not going to put anything in any product that could be not clean. So, when we're looking at brands, clean is a staple. I would say we probably are looking more at other skincare brands [and] other hair brands since we've got a color brand now.
When things ease up, it'll maybe be 80%, 20%, but I'm spending quite a bit of time in Charleston, [where RMS is headquartered], with the team. Most of my attention right before I go to bed is RMS .
What are you really excited about with the brand?
Olsen: This is the best kept secret in the beauty industry. Rose-Marie has such a special brand. She's such a special individual. We just want to harness that and let it explode because we know that there is so much potential there. We're launching a blush that is incredible. We are launching what I believe to be a game changing foundation. We've got a lot of things in the pipeline. We are sunsetting some things.
All the pieces are in place to really get this brand to take off. It's palpable. You can feel it within the organization. I think you can feel it outside of the organization. We're very excited about what the future brings.