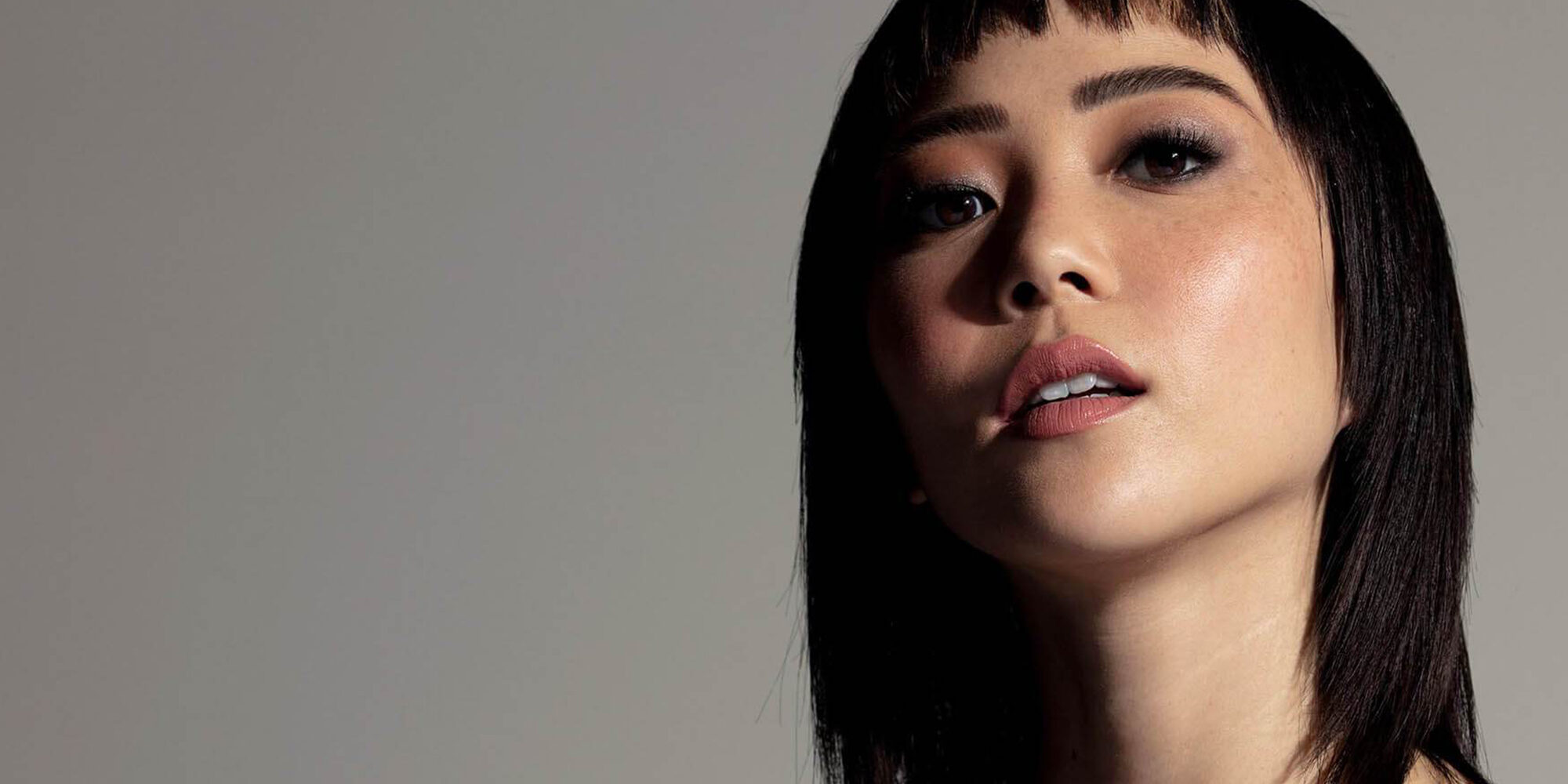 The Prestige Cosmetics Brands Everyone Is Talking About
After the pandemic took hold in the United States in the spring of last year and the economy plunged into one of the biggest collapses in history, prestige beauty sales tanked, especially in color cosmetics. Still, at a time when people were eliminating frivolous spending, some shoppers were willing to shell out for products delivering quality. 
"It's about craftsmanship," said Margarita Arriagada, former chief merchant of Sephora and the founder of Valdé, during Beauty Independent's In Conversation webinar episode last Wednesday. For the webinar, Arriagada joined two other entrepreneurs pushing the envelope in the cosmetics category, makeup artists-turned-beauty entrepreneurs Violette Serrat, founder of Violette_ FR, and Danessa Myricks, founder of Danessa Myricks Beauty. They shared insights gleaned from their storied beauty industry careers, covered key pivots and delved into what brand founders should focus on to distinguish their brands in a crowded market.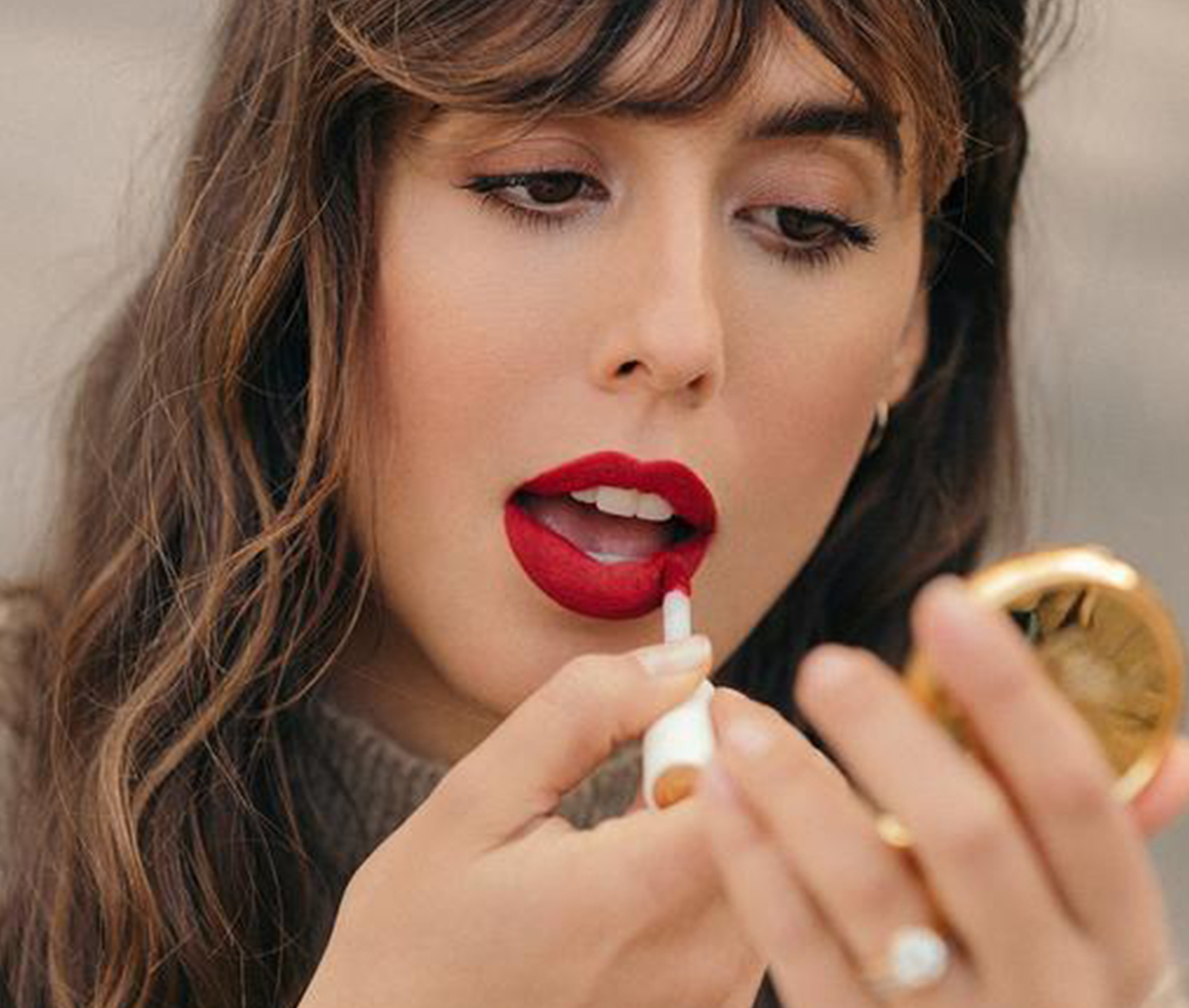 Violette Serrat, Founder and CEO of Violette_ FR
Inspiration: French-born Serrat set out to become a painter and enrolled in the prestigious École de Louvre in Paris, where she also studied fashion design. She wasn't passionate about art or fashion, though, and she discovered makeup sparked something inside her. She checked out Kevin Aucoin's book "Making Faces" at the library to learn about makeup application and moved to New York, where she initially worked for free for modeling agencies hunting for makeup professionals on-set in order to sharpen her skills and portfolio.
Embodying "French girl" beauty, Serrat heightened her profile on YouTube and amassed hundreds of thousands of followers on the platform. In 2012, she became international makeup designer for Dior Beauty. Six years later, she took on a role as global beauty director for Estée Lauder in 2018 while simultaneously consulting for Sephora. In March, she launched her brand Violette_FR to much fanfare. Its 11-piece collection spans skincare, haircare, fragrance and cosmetics.
Pivots: Serrat felt the quality of the products she was purchasing didn't match the custom concepts she was interested in. During her tenure with Dior, she pushed the brand's development team to create more modern staples, for example, liquid eyeshadows, which the lab was unable to fully realize. Serrat's aim for Violette_FR is for it to become a global brand, but, based on early launch projections, the brand wasn't able to swing the cost of FedEx and DHL shipping rates. However, since it's exceeded sales expectations at launch, Violette_FR is renegotiating with the shipping companies and assessing third-party logistics providers in Europe to facilitate global expansion. For now, it's concentrating on direct-to-consumer distribution.  
Key takeaways: Serrat turned to the renowned French clean beauty chemist Luc Jugla to assist with Violette_FR's skincare. "I knew, if I could get that high-luxury formula at an accessible price point, I had what I needed to build my business," she said. It took three years to finalize the skincare products and two years for the color cosmetics. She spent nearly a year perfecting Violette_FR's deep red lipstick color. "It's crazy, but product development is really my passion," she shared.
Violette_FR raised a $2.75 million seed round led by Anu Duggal of Feminine Founders Fund, Felix Capital and Greycroft Ventures. Duggal and David Olsen, former CEO of Cos Bar and managing director at Highlander Partners, have joined the board. "I knew I wanted to become the CEO of my company, but I thought I could benefit from learning from people from the industry," said Serrat. She continued, "I'm really lucky because my lead investor Anu has been such a support to help me. My strategy was about finding an investor that will really bring something to the table and not just money."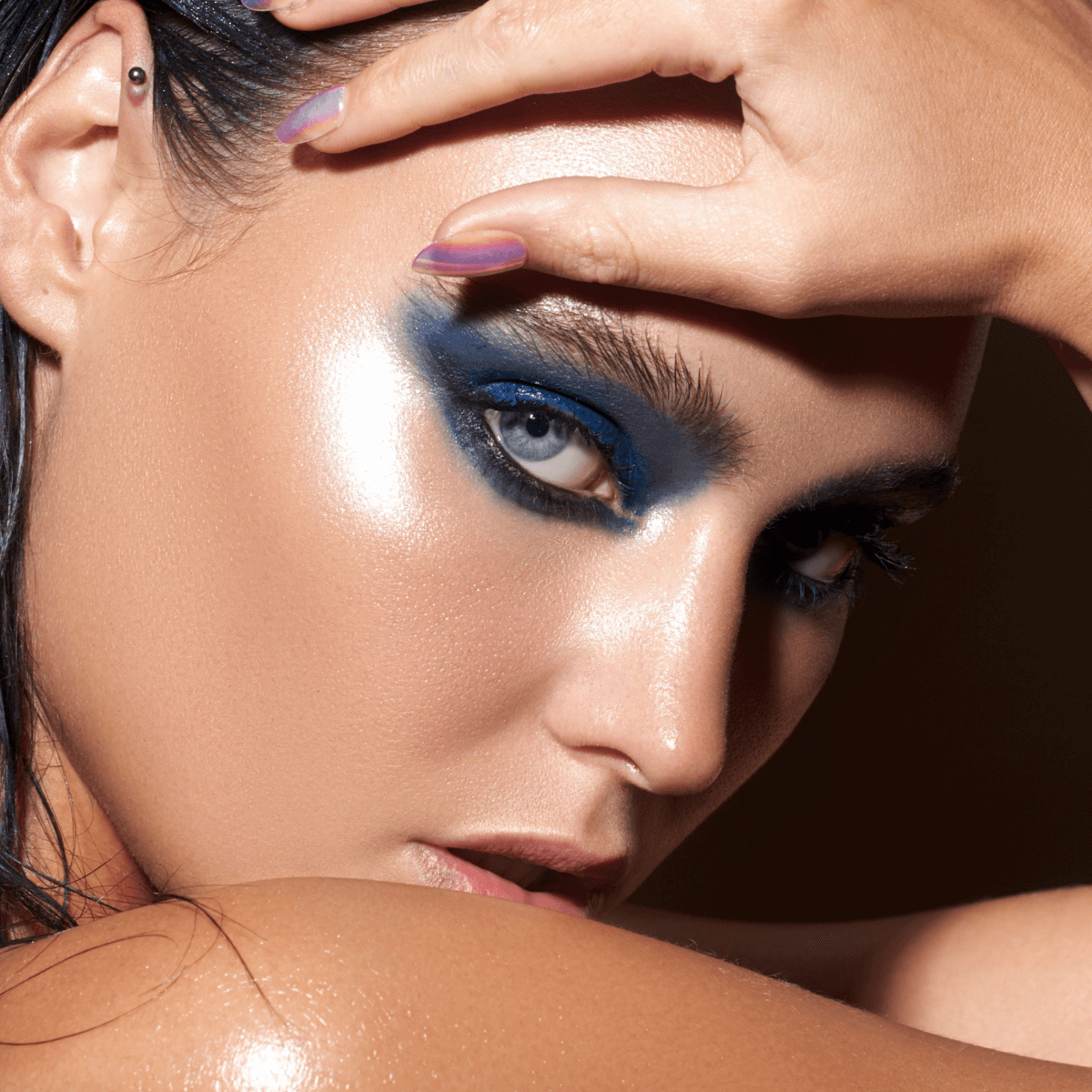 Danessa Myricks, Founder and CEO of Danessa Myricks Beauty
Inspiration: Myricks was introduced to makeup at New Image Media, a media company where she was on the business side, but fell in love with the creativity of makeup artists. When it folded, Myricks, who was 30 at the time, seized the opportunity to pursue her dream of becoming a makeup artist. Even with no formal training, she started booking freelance makeup artist gigs.
At the suggestion of other beauty professionals, Myricks began producing tutorials and, in 2004, she released a series of instructive DVDs that caught the attention of beauty brands, including Benefit Cosmetics and Kiss, that brought her on to consult and develop beauty products. She often found that there was a lack of products that reflected her lifestyle and needs. "They [entrenched brands] create very safely," she said.
Myricks launched Danessa Myricks Beauty in 2016 to make makeup inclusive and fun. It debuted with four loose powder highlighters designed for darker skin tones. Previously, Myricks thought loose powder highlighters appeared caky and ashy on darker skin tones. Four highlighters quickly became 11 before Danessa Myricks Beauty entered the complexion, color and glow categories. The brand now sells over 450 stockkeeping units priced primarily from $18 to $42. In February, Danessa Myricks Beauty premiered on Sephora's website with 100 SKUs. The brand has branched out to Cult Beauty as well.
Pivots: Myricks spent 300 days on the road in 2019 teaching masterclasses around the world. The coronavirus put an end to her traveling and, in a pivot, rather than bringing herself to global audiences, she enabled audiences to come to her brand by initiating Danessa Myricks University online in September 2020 with mini courses, how-to videos and tutorials taught by makeup artists like Katie Jane Hughes and Timothy Hung.
Key takeaways: Myricks attributes her brand's success to the strong following she developed within the professional community by selling directly to makeup artists at trade shows and through retailers aimed at them. "The brand went global because of the artist community's support. They would reach out to the wholesalers and pro stores who sold their other favorites," she said. Myricks used social media to further broaden the reach of the brand. She has more than 570,000 followers on Instagram.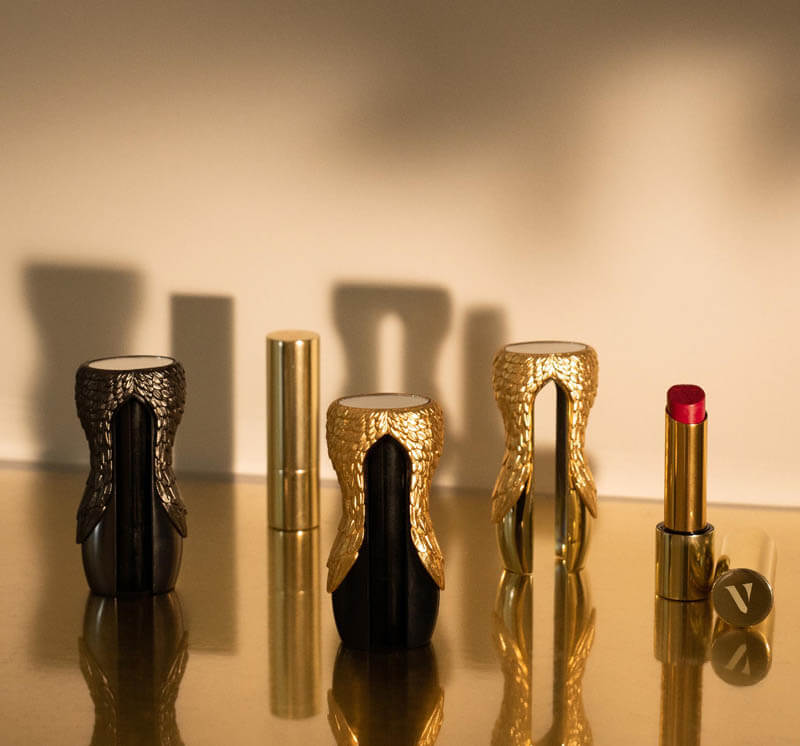 Margarita Arriagada, Founder and CEO of Valdé 
Inspiration: While working as a buyer for Macy's in the 1980s, Arriagada felt the department store began lose relevance as luxury customers moved elsewhere. In 2004, she transitioned into merchandising for a new open-sell retail concept, Sephora, where she would go on to become chief merchant. When she began at the beauty retailer, she couldn't fill its shelves with established players. So, Arriagada sourced indie brands like Smashbox and Too Faced. "The L'Oréals and The Esteé Lauders had strong heritages with department stores and wouldn't sell to us, but, in reality, Sephora didn't threaten the department store business," said Arriagada. "It really grew the pie." 
Arriagada departed Sephora in 2015 and subsequently consulted for beauty upstarts. She believed she couldn't truly understand what it was like to launch a brand unless she did it herself. She created Valdé as an homage to women and, in particular, her mother Carolina Valdelomar, who, even in the throes of battling dementia, would light up after applying a swipe of lipstick. 
Pivots: Arriagada deliberately didn't develop a product retailing at mass prices. She argued beauty products are often priced too low given what it takes to guide them to the market. Arriagada explained, "Beauty is undervalued, commoditized, highly promotional, and I wanted to press pause and say, 'It's worthy of being a statement piece.'"
Priced at $190, Valdé's lipstick set contains a faux suede protective pouch, storage box, lipstick cover Arriagada calls "armor" festooned with 250 sculpted feathers and shaped to replicate a woman's torso in black and gold, gunmetal and gold varieties, a creamy satin lipstick available in eight shades or a lip balm, and the option to engrave for $10. Lipstick refills can be purchased for $40.
Despite Arriagada's industry connections and experience, Valdé's manufacturing process was harrowing. Typically, lipstick tubes are either round or square. She spent years reworking prototypes and employing three different manufacturers to shape the brand's armor into a female form. One manufacturer makes the armor and another handles the mechanism enabling product switching. "I wanted to create a system that functions independently," said Arriagada. "In order to add versatility and value to the customer, it's complex, but you know that total experience looks seamless." 
Key takeaways: Arriagada is busy learning how to crack the code to an efficient DTC business. "As the landscape is changing, I think it's important to figure out how to tell your story in the richest way possible," said Arriagada, elaborating, "For me, having my own [DTC] place is church, and it should feel like home to our customers. You should invest in developing that relationship and really building that foundation and, then, when you expand into retail, make sure that it's additive to sales as opposed to cannibalizing."