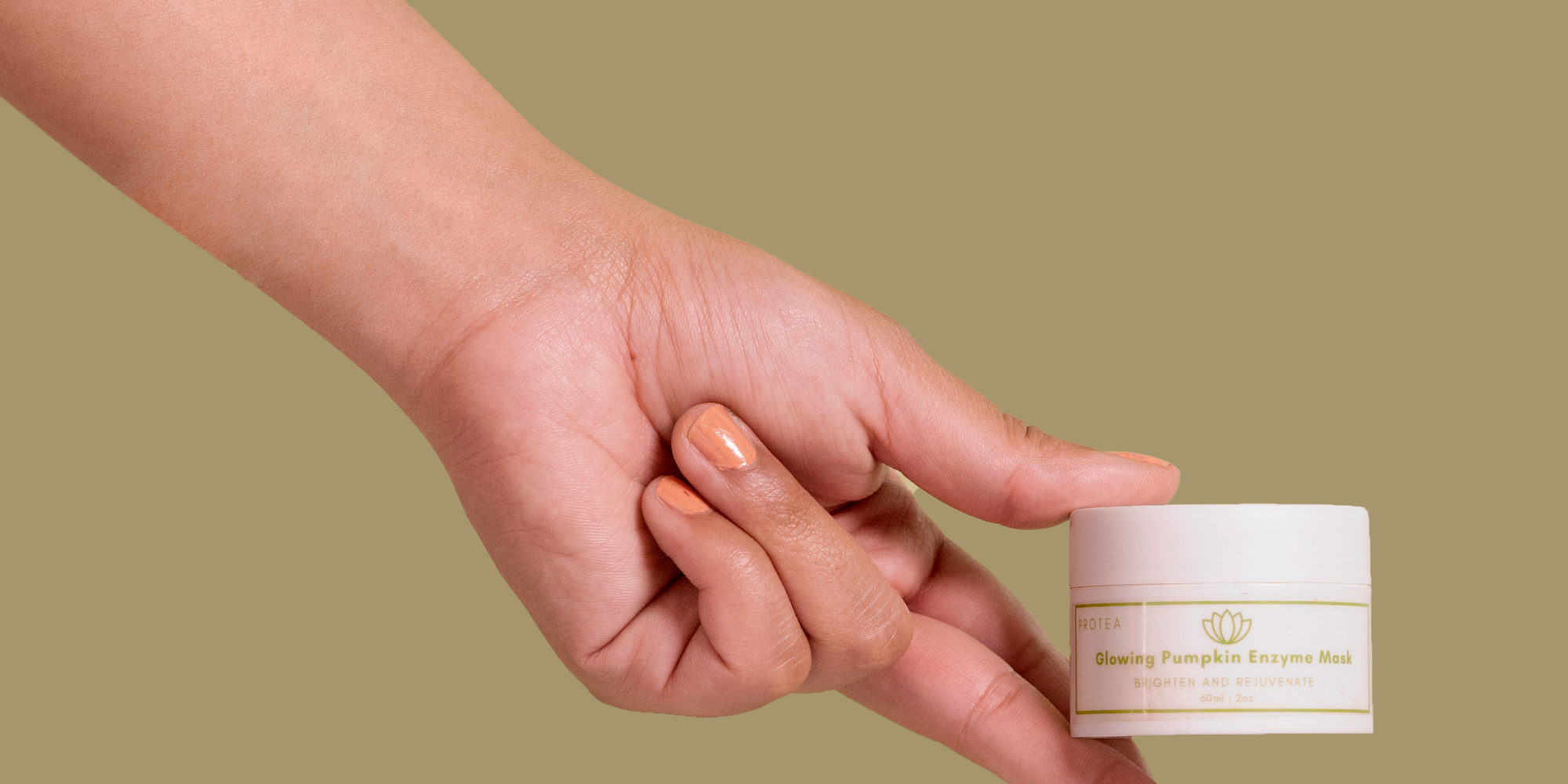 Skincare Consultation Platform Protea Enables People To Access Expert Aestheticians From The Comfort Of Their Home
With people stuck at home staring at their faces on Zoom, the onset of the pandemic initiated a wave of skin consultation digitization. It was during that time that business development specialist and proposal writer Mackenzie Jorns, whose Lyme disease diagnosis in college instilled in her an understanding of the link between skin health and overall health, began conceptualizing a virtual platform connecting aestheticians with clients.
Today, that platform, which she named Protea after the bold South African flower, has launched with eight aestheticians offering personalized advice on skincare products and routines in sessions it calls skin support consultations. Prices for 30-minute skin support consultations run from $39 to $79, and Protea's aesthetician roster has expertise in a wide array of skin concerns and conditions, including acne, atopic dermatitis, sensitivity, allergy-prone and perimenopausal skin.
"I started Protea's skin support consultations because I wasn't able to find virtual solutions that were unaffiliated with products, i.e., 'Book a session and then receive personal curated skincare products that the company sells.' It felt disingenuous like there was an underlying motive behind every product suggestion," says Jorns. "Our platform is for clients that are looking for skincare advice on everything from lifestyle changes, major life events and even creating a basic skincare routine. It also allows them to ask any questions they have and get tailored advice and education from the comfort of their home and with recommendations in a price range they are comfortable with."
Protea is among a growing group of skin consultation platforms such as Lionne, Pomp, Coralai and Skin Dossier that deliver skin and skincare product tips as they leverage technology consumers have become accustomed to interweaving into their lives. The world of skincare has gotten incredibly complex, and these platforms promise to guide people through it in manner tailored to them to address their issues with protocols and products right for them.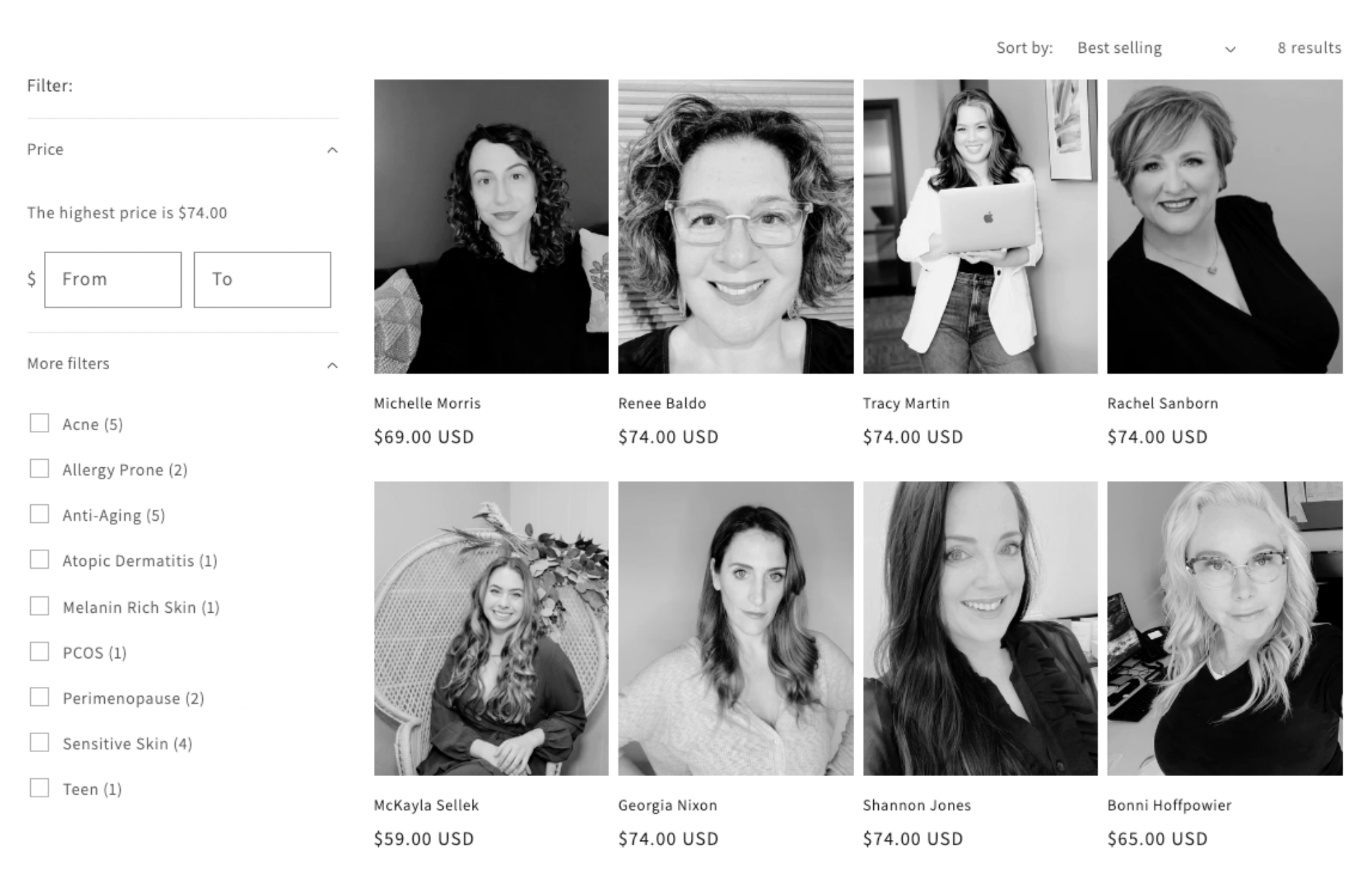 Aestheticians apply to Protea via an online application, and Jorns vets them. She conducts thorough interviews to make sure they're a fit for the platform. She says an aesthetician that recently signed on "was not 100% confident in getting on camera. And I'm like, 'No, you don't have to have the perfect background, show up as you are. People are paying for your knowledge.'" Protea encourages the aestheticians to assist each other and has a digital venue from them commiserate on Google Spaces.
Members of its initial aesthetician roster on average have at least 10 years of experience and come highly recommended by their clients. New aestheticians are expected to join Protea soon, and its roster will become more diverse along racial and gender lines. There will also be aestheticians speaking various languages.
Aestheticians are drawn to the platform to build their brands and business beyond where they're otherwise working. Protea makes money by charging aestheticians an undisclosed subscription fee. Jorns says its aestheticians "keep 100% of the rates that they set. Ever since day one, I have been adamant that our business model needs to allow aestheticians to keep 100% of their rates because they're the ones conducting the consultation."
Shannon Jones, a Protea aesthetician, says the platform "allows me to reach people who need the help of a licensed professional, but can't easily make it into my New York studio. Virtual meetings are the new norm, so there's no reason why they can't be used to help people get better results with their skincare. If I think a client needs in-person treatment after our first consultation, and they are not based in NYC, I can recommend another Protea aesthetician in their area or provide a detailed plan that they can share with a professional of their choosing." 
"I started Protea's skin support consultations because I wasn't able to find virtual solutions that were unaffiliated with products."
While Protea's aestheticians aren't tied to recommending any particular skincare brand, the platform has developed skincare products that it sells. The products are $69 Slumber Serum, $53 Antioxidant Elixir, $41 Rejuvenating Facial Polish, $47 Glowing Pumpkin Enzyme Mask and $18 Jade Gua Sha. In addition to the Protea products, the platform has assembled SkinConfidence Skincare Kits with products such as baby washes and sunscreens donated from Whole Foods that go to women in shelters and detox facilities. It donates a kit for every product it sells.
Jorns recounts it took a ton of cold-calling manufacturers to get Protea's products off the ground. "There were three that would give me the time of day. And then there was one that would produce at the small scale that I needed because [most manufacturers] want you to put up like $50,000," she says. "I pitched them on the vision for the products, our buy one, donate one model, and they were like, 'OK, we'll do it.' And I really wanted to do an American manufacturer because, after seeing all the logistical nightmares that happened during COVID, I was like, 'Let's make this easy on ourselves and have our manufacturer be in the U.S.'"
Jorns is currently bootstrapping the business. She's invested roughly $30,000 to $40,000 to bring it to market. Jorns declined to specify a first-year sales projection. Eventually, she plans to seek external funding and dreams of drawing female investors. Jorns says, "I'm very growth-minded. So, where we are right now, a traditional, but boutique VC would be the way to go because then they can support us in the resources that we're lacking."
Peering into Protea's future, she shares, "I want the platform to become a household name where you go when you just need support. We will be becoming HIPAA-compliant so that we will be able to support other ways to make women feel confident. I would love to have, at minimum, a foundation for the SkinConfidence Kits and have that at scale."