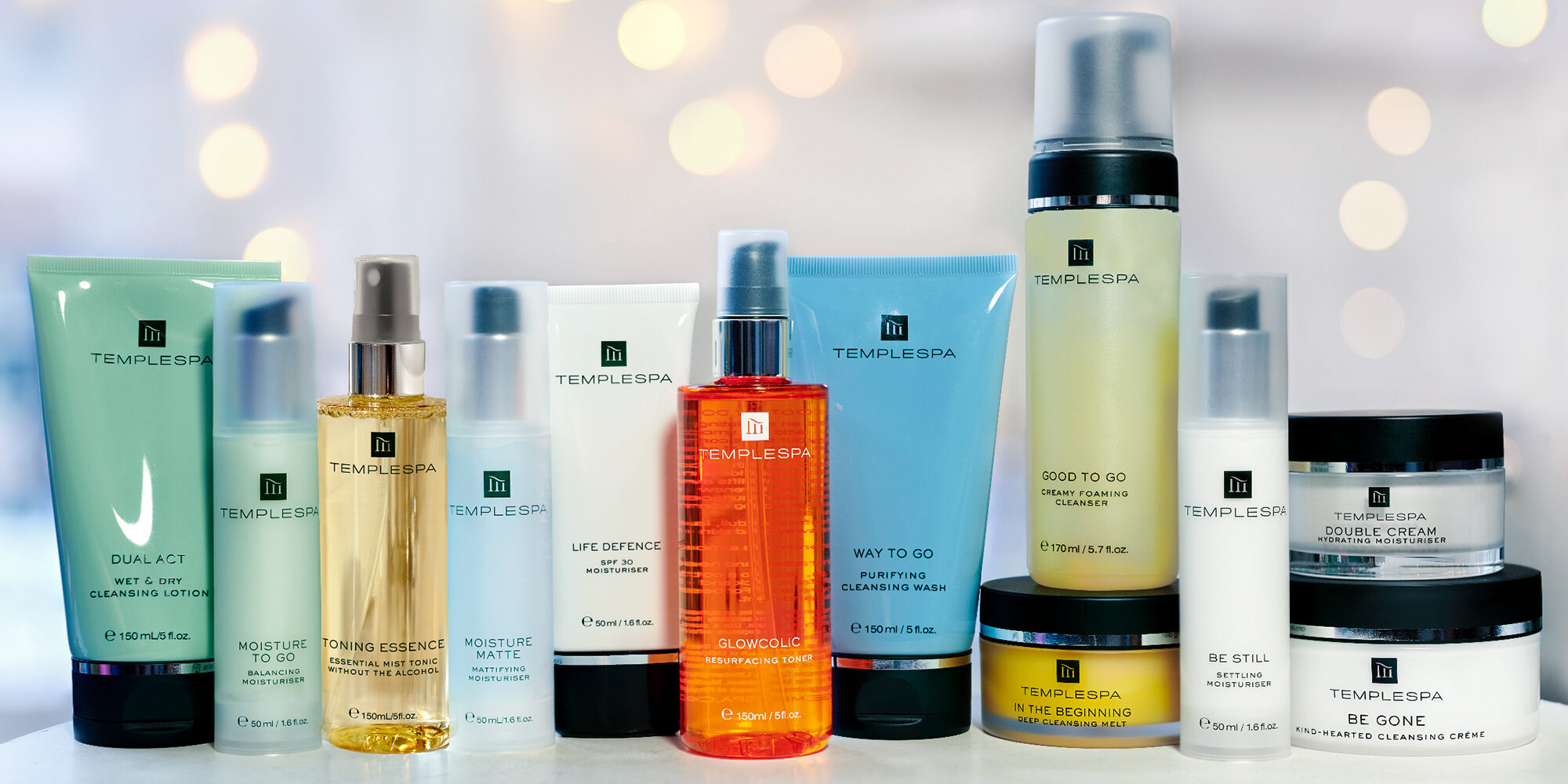 Temple Spa Has Leaned Into Its Direct-Sales Business To Flourish During The Pandemic
This year will be looked back on with little affection, but one positive for Temple Spa is the British luxury beauty brand has created 2,000 direct-sales jobs.
"Though it's been a devastating time for everyone actually from a business perspective, it's been a game changer for us," says managing director Liz Warom, who founded Temple Spa with her husband Mark, the CEO, in 2000. "Sales are up 50% to 60%, and our biggest challenge of 2020 was keeping in stock."
Indeed, Temple Spa had to persuade its manufacturer to reopen its factory and bring employees back from furlough because the brand was running low on inventory. The brand turns over 20 million bounds or $26 million annually and has 600 products, including a professional range. The pillars of its business are brick-and-mortar retail, with Harrods as its flagship store, spa treatments, hotel amenities and "spa at home," its direct-sales arm that's saved the company of late and Warom likens to a franchise opportunity.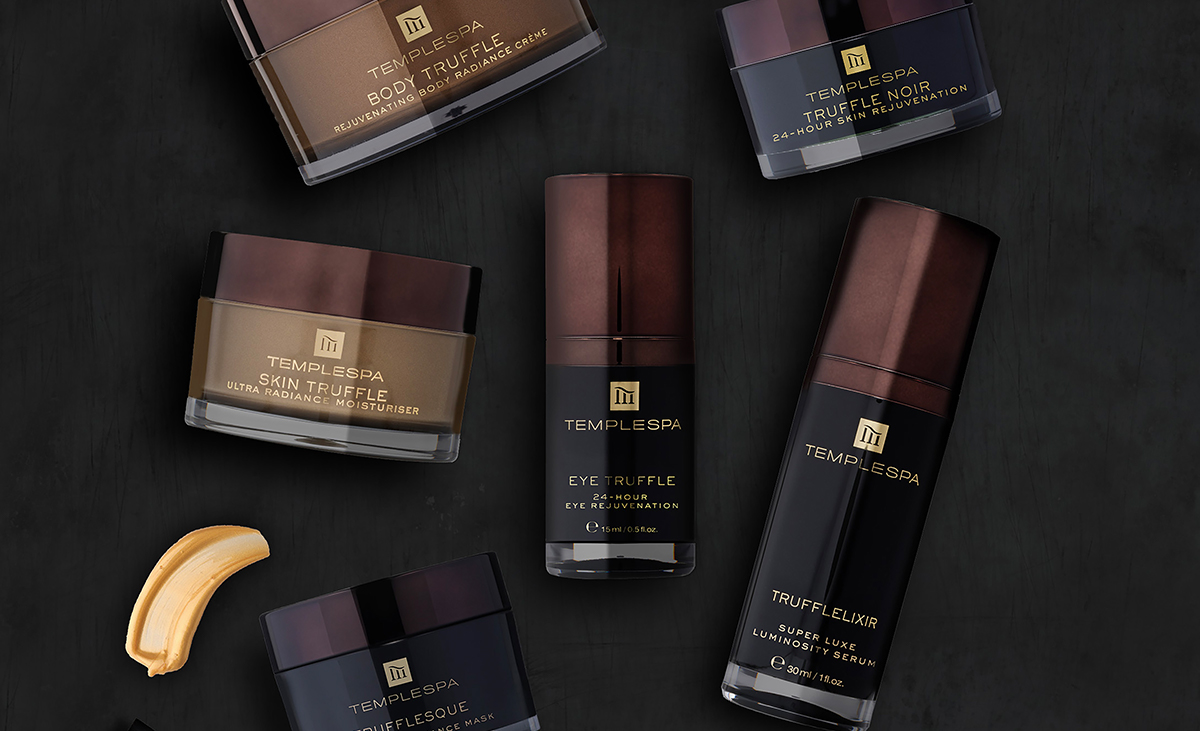 Prior to the pandemic, Temple Spa consultants or marketeers as they are called would host in-person events with around six people—friends, friends of friends, neighbors, colleagues or acquaintances—and analyze their skin, educate them about skincare and make sales. Warom explains that Temple Spa's consultants start with an investment of 175 pounds or $234 for training and 800 pounds or $1,070 worth of product.
"It's amazing how few women in their 40s and 50s know their skin type, and they are keen to learn," says Warom. It helps that Temple Spa has 26 Beauty Bible Awards, arguably the United Kingdom's most prestigious skincare accolade.
After lockdown began in March, Temple Spa's in-person marketeer model became untenable. Warom recounts, "With our backs against the wall, we decided we were going to invest in our consultants and to do our parties by Zoom, but, for that, we needed sample sizes, which we had never made before."
"Though it's been a devastating time for everyone actually from a business perspective, it's been a game changer for us."
Privately-owned Temple Spa borrowed 1 million pounds or $1.34 million from the bank and instructed consultants on how Zoom parties would work. Samples went out to customers based on individual phone consultations and texture preferences before the events. Customers either picked up the samples tab of around £5 or $6.70 or marketeers covered the money themselves.
The investment paid off and, via its Zoom initiative, Temple Spa has doubled its number of marketeers from 2,000 to 4,000. Warom says, "We've had guests attending over Zoom from Singapore to rural Scotland, where no one could go to the shops and, in November, we paid ten marketeers over £15,000 [$20,000] that they made in one month, and they are all driving beautifully company cars as well."
When everyone is on Zoom, marketeers talk through the products and, while they cannot touch the guests' skin, they can show them how to use the products they've selected. What if they don't like the selected products? Warom says, "It has rarely happened but it's a relationship business, so I would have another conversation and, without being pushy, see if they would like to try some other samples."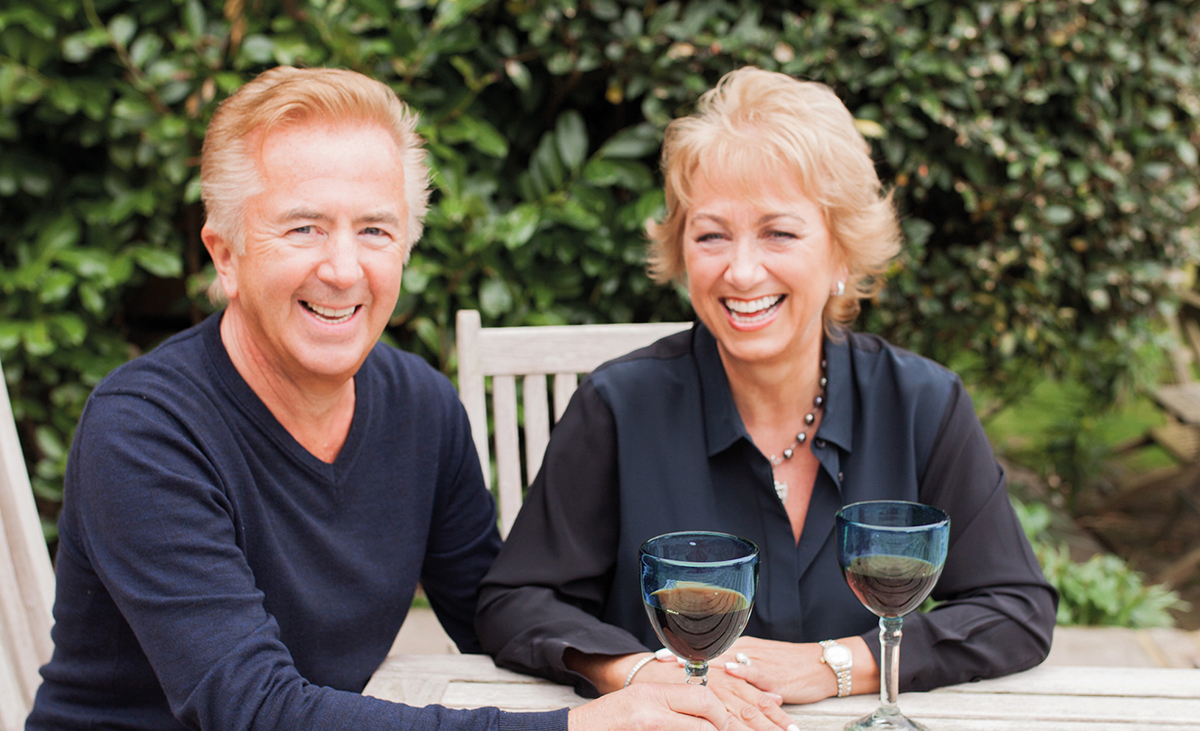 Popular Zoom parties have been held in the evening and given the moniker "slumber facial Zoom." Guests tuck up in their pajamas, and the No. 1 bestseller is the 40 pound or $53 Repose Night Cream promising "sleep in a jar," definitely a compelling selling point in these tense times.
Warom is experienced in the direct-sales business having begun her career as a consultant for Jafra Cosmetics. By 20 years old, she'd drawn 2,000 other salespeople. Later, while interviewing to work at The Body Shop, which was relaunching its Colourings makeup range, she was asked if she knew founder Anita Roddick. Warom breezily mentioned she had had lunch Roddick the previous week. Technically, she had, but with hundreds of others at an awards event in honor of Roddick.
Warom landed the job in 1988 and was soon joined by Mark at The Body Shop. The Colourings relaunch took sales from 10 million pounds to 124 million pounds or $13.3 million to $165 million in four years. In the mid-1990s, the Waroms spearheaded The Virgin Cosmetics Company with the backing of Richard Branson's Virgin Group. The direct-sales company became Virgin Vie and generated 10 million pounds or $13.3 million. In 1999, the couple took a year off and traveled the Mediterranean. The produce they ran across on the trip inspired the botanical-driven products that form the basis for Temple Spa.
"We've had guests attending over Zoom from Singapore to rural Scotland, where no one could go to the shops."
The Waroms tapped contacts to place Temple Spa on Scandinavian Airlines, but the brand's big break was Harrods. Liz Warom's chutzpah was the secret to her cracking the storied department store. She asked a consultant the name of the beauty buyer, saying "I was at school with her, just can't remember her name," and bingo. The beauty buyer sampled and loved Temple Spa, and Harrods became its first retail outlet.
Temple Spa introduced its spa treatments at the Ballifscourt Hotel in West Sussex. "We are local to the area, and I heard that they were building a swimming pool and spa.  I knew the manager's name and sat in the car park and, as she had a personalized number plate, I popped up and spoke to her," recalls Warom. "We got on like a house on fire, but she was more difficult to get hold of than Richard Branson."
Amenities are a marketing vehicle that lifts sales. Temple Spa's amenities are in the private Portland Hospital where Meghan Markle is said to have had her son, The Athenaeum Hotel & Residences in London and the Orient Express train. Last year, in a survey of 2,000 consumers, Temple Spa discovered 60% learned about the brand through amenities.
Direct sales weren't part of the initial business plan. Warom says it was a stint on QVC, "which I hated, it made me so nervous," that led to Mark suggesting bringing Temple Spa into people's homes via direct sales. That suggestion was incredibly fortuitous. Amid the pandemic, the direct-sales channel provided income assistance for consultants, a personal connection for customers and a lifeline for Temple Spa.
"We're kind as a business, and we really instill that kindness to our consultants," says Warom. "In March, of their own bat, they were ringing their customers, not to get an order, but to check how they were. Were they alone? Was there anything they could do? Just making contact." In 2020, people have needed kindness and self-care, even through Zoom.