The Opposite Of Overnight Success: How U Beauty, Nécessaire And Shani Darden Skin Care Are Carefully Becoming Powerhouses
After an age in which the consumer packaged goods industry applauded unicorns (many as mystical as the creature they were named for), the new age is starting to celebrate the brand equivalent of the quahog clam. The animal can live more than 400 years. It's hard and hardy, and grows slowly.
Drawing lessons from direct-to-consumer brand flameouts and unicorns that never were, a nascent crop of beauty brands are becoming like resilient clams. They're concentrating on narrow assortments, key retailer partnerships, timely infusions of capital and close relationships with loyal customers to erect strong foundations for prolonged business momentum.
For a recent Beauty Independent In Conversation webinar episode, we talked to three entrepreneurs—Randi Christiansen, co-founder and CEO of Nécessaire, Shani Darden, founder of Shani Darden Skincare, and Tina Chen Craig, founder of U Beauty—with a mollusk mindset. Below, read about their deliberate distribution, funding and product launch strategies.
Prior to the launch of U Beauty in 2019, Katie Borghese, who would become a co-founder of the brand, informed Chen Craig, the influencer known as Bag Snob and former editor at Vogue China, about a lab in Italy making white-label products. Chen Craig used one of its products, and it kept her skin glowing during a grueling fashion week schedule. She was hooked and began sharing the product with others, but she had no intention of establishing a brand with it. "I thought maybe I'll sell some on my Instagram. I want to buy more Birkins," joked Chen Craig. 
A friend and beauty buyer at Net-a-Porter caught wind of the results Chen Craig achieved from the product, which turned into U Beauty's hero Resurfacing Compound, and picked it up for the luxury e-commerce destination. "We didn't have a strategy. We didn't even form our corporation at the time," recalled Chen Craig. 
Borghese and Chen Craig next obtained a line of credit from the manufacturer and began offering free six-day samples to anyone who wanted to try the product. Some 100,000 people took them up on the offer. Bolstered by the response and Net-a-Porter's modest purchase order, Borghese and Chen Craig purchased an amount they thought would be a year's worth of inventory—and it was snapped up in 21 days. Chen Craig recounted, "That's when we [Borghese] called each other and started crying and said, 'I think we should meet and form an LLC.'" 
Net-a-Porter had an exclusive on U Beauty for six months before it entered Cassandra Grey-founded Violet Grey in April 2020, a move that lent U Beauty further credibility. "That really changed everything for us because Cassandra's a brand builder," said Chen Craig. "You can go to these huge luxury department stores, you can go to these huge conglomerates and you're taking a huge risk, but that changed our business at the time." Today, in addition to Net-a-Porter and Violet Grey, U Beauty is sold at Nordstrom, Saks Fifth Avenue, Harrods, Cult Beauty, David Jones, Bluemercury and Cos Bar.
At the outset of U Beauty, Chen Craig and Borghese were hesitant about bringing on institutional funding. Instead, they opted for a friends and family round of convertible notes, and they retained full control of the business. "If you're an entrepreneur, it's so great to reach out to your closest community, your circle, your family, your friends because, if they don't believe in you, you probably should pivot and find another business," said Chen Craig. "But if you're the closest circle really believe in you, they're going to tell you the truth."
Last year, the investment firm Sandbridge Capital acquired a minority stake in U Beauty. "I always tell people, 'Raise money when you don't need it because then you're not backed against a wall saying, Oh my God, I've got to get this,'" advised Chen Craig. "I think people get greedy, and they think, 'I want to keep all of it,' but let me tell you something…if you have the entire 100% of a tiny pie, it's a tiny pie. You can have a tiny slice of a huge pie."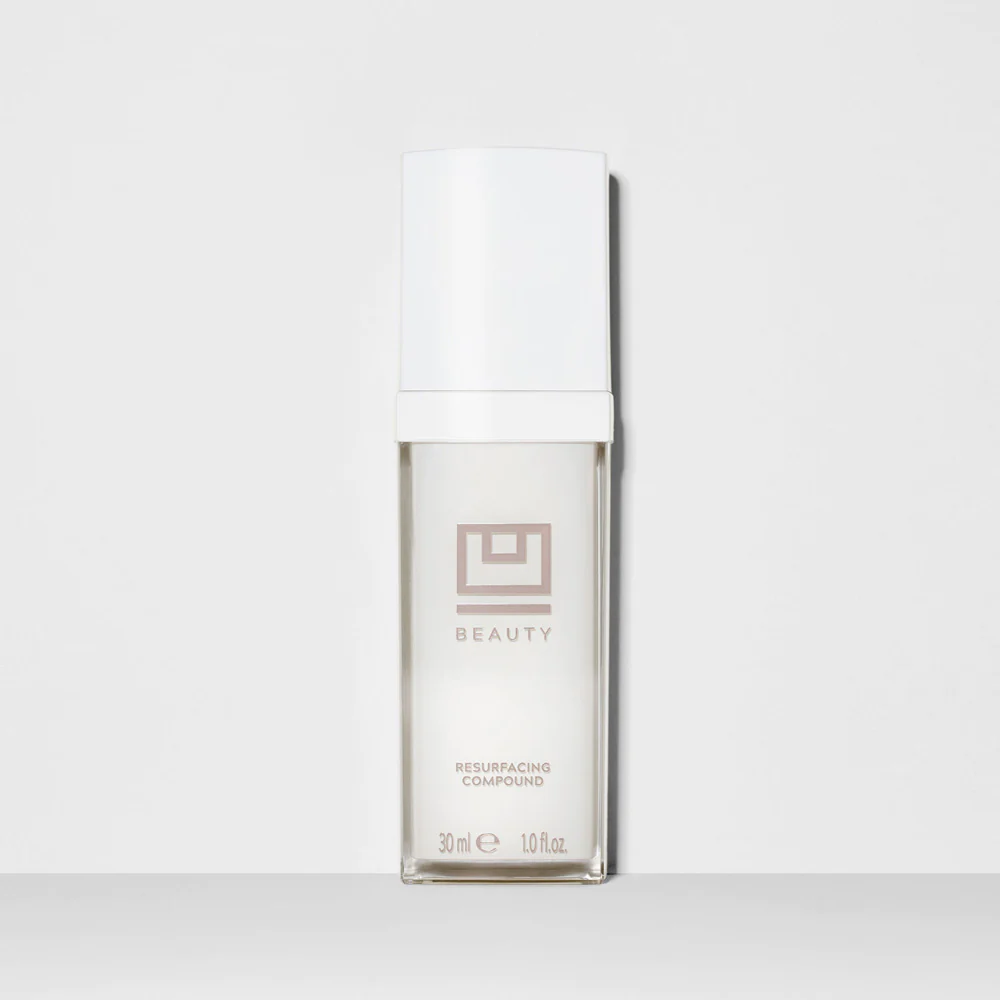 For the last 18 years, aesthetician Darden has drawn a fervent and star-studded client list, including Jessica Alba, Kim Kardashian and Rosie Huntington-Whiteley. Prior to venturing out on her own, she honed her skin treatment skills working at Los Angeles dermatology practices and learned the ins and outs of potent skincare ingredients like retinol, the basis of Shani Darden Skin Care's cult-favorite serum Retinol Reform. As she pursued her trade, Darden wasn't focused on developing an extensive skincare range. 
"I didn't have a strategy at all when I started. I didn't have PR," she remembered. "How I found the chemist, I have no idea. I made a retinol, and I had no money." 
Still, sales of Retinol Reform skyrocketed once Darden and her clients touted it. Along with her famous clientele, Darden credits her network of celebrity makeup artists for boosting the product. "It was wild. People started buying it," she said. "I was packaging it up literally in my house, packaging it up myself, sending it out." 
Ouai founder Jen Atkin and Drybar founder Alli Webb, members of Darden's illustrious circle, connected her to Sephora. Early on, however, Shani Darden Skin Care was too small to make the jump to the specialty retailer. "I had met with Sephora a few times, and I was not ready," said Darden. "And they let me know, you're definitely not ready." Shani Darden Skin Care entered Sephora in 2020 and is exclusive to it. 
Over time, Retinol Reform's sales continued to advance, and Shani Darden Skin Care released additional products, including Triple Acid Signature Peel, Intensive Eye Renewal Cream, Sake Toning Essence, Weightless Oil-Free Moisturizer, Hydra Prep Gel, Hydration Peptide Serum and Lactic Acid AHA Exfoliating Serum, based on the needs of Darden's clients.
Darden explained, "They would come in and say, 'Well, I love this cleanser that you're selling, but I wish it did this or I would love it if you make an essence that did this.' And so that's where it kind of happened for me. And that's, by the way, still how it works for me." 
Currently, there are multiple products in Shani Darden Skin Care's pipeline, but Darden hasn't strayed from cautiously expanding the brand's assortment—and she still sells other brands. Her website features Dr. Dennis Gross, ZitSticka and Cosmedix, for instance. Darden said, "I hope that I will be able to make all of these amazing products that I want to, but sometimes other people get it right, and you can't really mess with that." 
For the first 10 years of Shani Darden Skin Care, Darden and her husband Anthony Ferrari funded the brand along with what she describes as a small amount of capital from friends and family. In 2019, the brand raised seed funding from BAM Ventures and Beechwood Capital. About a year later, it received a minority investment from VMG Partners. Darden hired Tim Warner, formerly an instrumental executive at Drunk Elephant, Urban Decay and Benefit Cosmetics, as CEO in June 2022 to amplify Shani Darden Skin Care's growth.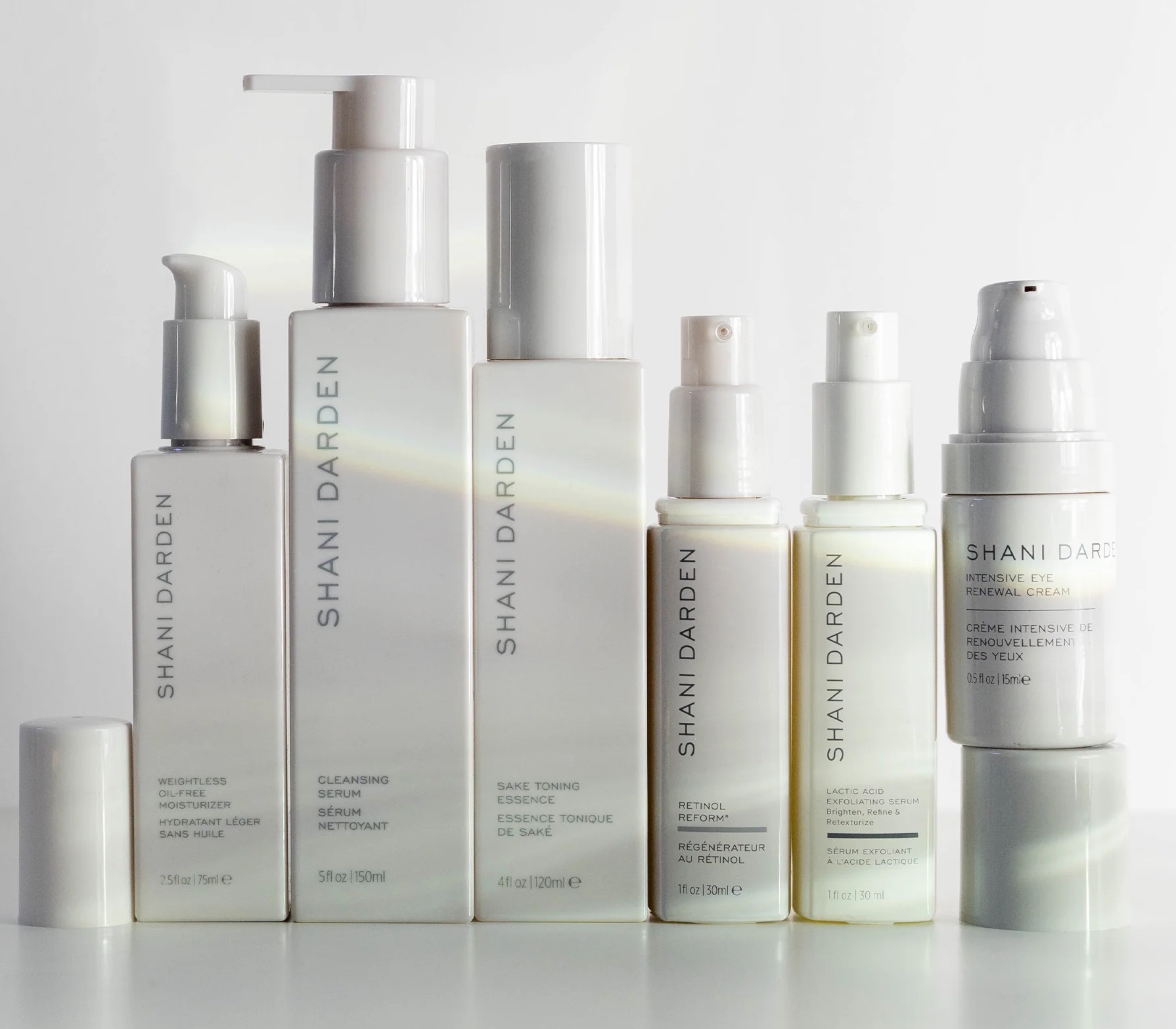 After working at Estée Lauder for nearly 15 years in marketing and brand management steering brands like La Mer, Christiansen caught the entrepreneurial bug. She and co-founder Nick Axelrod, co-founder and former editorial director of Into The Gloss, set out to develop high-performing body care and introduced Nécessaire in 2018. Axelrod, currently VP of UTA Ventures and co-founder of Homecourt, left the brand in 2020.
Carefully branching out into neighboring categories has proven to be a win for the eco-conscious body care brand. The Sex Gel, a water-based lubricant with organic aloe vera, became a runaway hit after it premiered in 2018. "That surprise element of a skincare brand moving into sexual wellness…it enabled us to have a fresh dialogue," said Christiansen, noting that Nécessaire can touch upon "all the things you need for your body, it's not just a moisturizer." 
Following a DTC debut, Nécessaire partnered with luxury e-tailers Violet Grey and Goop and participated in Nordstrom pop-ups in advance of becoming a part of the department store's regular assortment. Goop founder Gwyneth Paltrow gifted Nécessaire merchandise to Kim Kardashian, who posted about the brand and led to it selling out.
In August 2020, Nécessaire landed at Sephora. In 2022, the brand provided a projection to the publication Women's Wear Daily that it would reach nearly $35 million in retail sales. "The distribution choices you make are a part of the signal you send as a brand," said Christiansen. "And more importantly, the distribution partners today like Nordstrom or Sephora, they are true partners. They are like, Randi, 'Have you thought about this? Or Ran, what are you thinking there?'"  
Venture capital firm Forerunner Ventures cut Nécessaire a check before Christiansen even had a product to show it. Imaginary Ventures, Forerunner Ventures, Maveron Ventures, VMG Catalyst and CAVU Consumer Partners have invested in the brand, too. Christiansen pointed out her experience at Estée Lauder, particularly her ability to map out a white space and attack it, helped persuade investors that Nécessaire could have a lucrative future. 
"At Estée, we called that where to play and how to win, so getting very precise on, where do we see the consumer going? Where is the category opportunity? And how do you respond to that opportunity? How are you going to break through, make noise? What's the marketing approach? How are you going to connect with human beings around this topic?" she laid out.  "And then we have to create a world that a consumer can jump into because that's what luxury is…It's envisioning something they don't even know they need yet."
At Nécessaire, which now has 18 employees, Christiansen stresses brand building is a marathon, not a sprint. She said, "You have to love this so very much because you have to have that resilience."