Wunder Workshop Doesn't Think Sustainable Packaging Should Be A Point Of Difference. For The Functional Food Brand, It's Table Stakes.
Growing up, Zoe Lind van't Hof was her naturopath mother's travel companion during trips to Sri Lanka to study plants and Ayurveda. Those experiences were so formative that they drove her to create Wunder Workshop, a five-year-old London-based functional food brand selling organic and ethically-sourced turmeric products.
But Lind van't Hof didn't want her brand to stop at organic ingredients and ethical sourcing. Starting two years ago, she took the lid off (literally and figuratively) of a process to completely overhaul Wunder Workshop's packaging to be more eco-conscious. Not content with simply a recycling code, she examined everything from the chemical composition of caps to product label materials and the adhesive glue that attaches them to diminish her brand's ecological footprint.
"It would feel bad or wrong if I did anything else," says Lind van't Hof. "The whole ethos of working with small farms and having regenerative soil, it just didn't sit [well] having packaging that wasn't also good for the planet. It's a lot easier to sell in plastic. It just doesn't fit with us."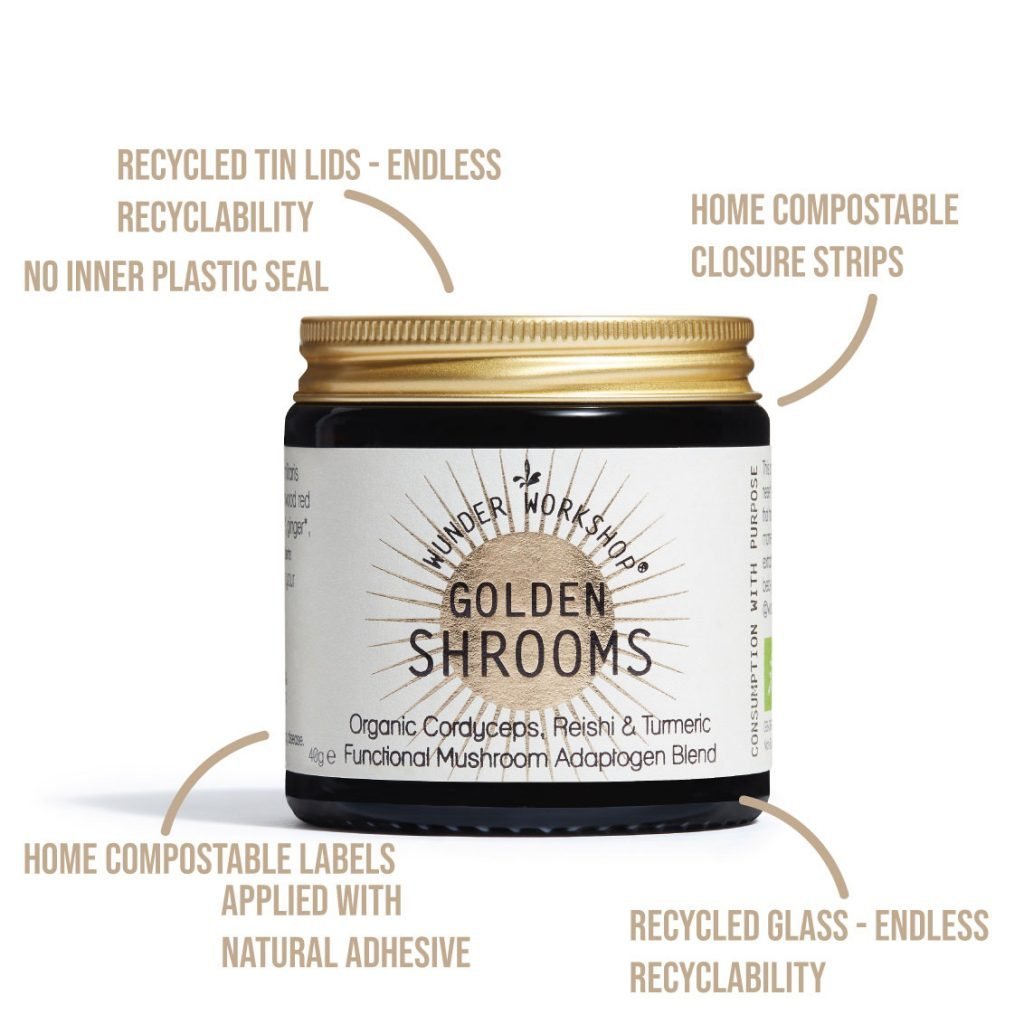 Wunder Workshop puts its products in glass bottles and has moved to home-compostable labels for them. Lind van't Hof is quick to point out that there's a big, albeit frequently misunderstood, difference between home-compostable and biodegradable packaging. In England, where the brand is based, the latter requires industrial processors to break down biodegradable and compostable products.
Often, biodegradable containers get recycled, but don't make it to the right waste-management facilities. Lind van't Hof says there's only one right facility in all of England. They end up sitting in a landfill and not breaking down, at least not for hundreds of years. Lind van't Hof explains home-compostable products, on the other hand, will break down and deteriorate at a landfill or in a customer's compost bin.
"It's a lot easier to sell in plastic. It just doesn't fit with us."
"It's misleading consumers [into] thinking they can just throw out any packaging labeled biodegradable or compostable and it will naturally disappear. Unfortunately, it will take nearly as long as normal plastics to decompose, and our oceans and land will still be littered," says Lind van't Hof. "It shouldn't be our unique selling point that we have better packaging. Everyone should be doing it, so it's about sharing that knowledge and keeping the innovation going."
Greening the lids on Wunder Workshop's glass jars was the trickiest part of the brand's eco-friendly renovation. "So many companies want to sell us lids that have some kind of lining inside. They say it's better for the freshness of the product, but that means that the metal can't be recycled," says Lind van't Hof. "We were told, 'They're recyclable,' but, then, [you look at] the actual chemical composition [of the lining], and they can't ever be recycled. That was really upsetting to find out."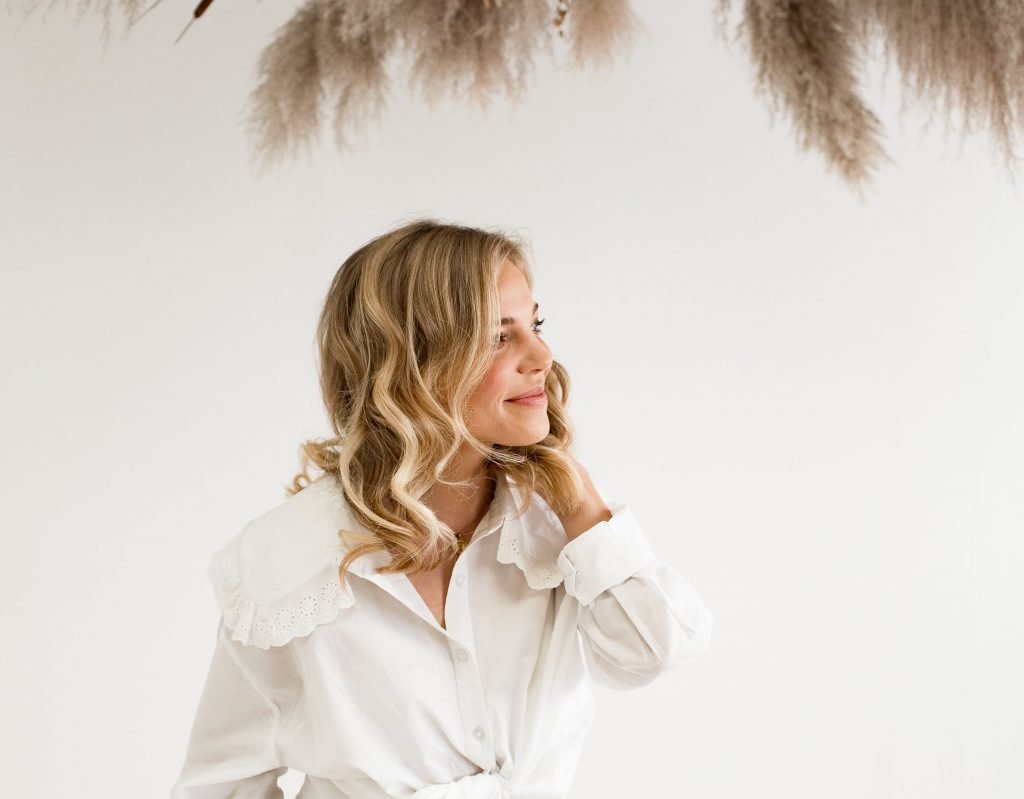 One lid manufacturer tried to persuade Lind van't Hof into taking its supplies by touting that it sells to dozens of other well-known beauty brands, including L'Oréal and Chanel, but she wasn't interested. Instead, the brand eventually decided to have its own lid molds made, sans plastic liners. The liner-free lids were introduced last week.
Another hurdle: Product labels. "Normal labels always have adhesive, obviously to stick them to the jar, but that adhesive makes it unrecyclable because it contains chemicals and plastic," says Lind van't Hof. "They'll wash off the labels [to recycle the jars], but those labels won't be able to be recycled or even degrade for a long time because they're covered in a gloss or a glue." Among the other sustainable packaging changes Wunder Workshop has made are recycled paper cartons with a home-compostable foil bags inside, recycled tin jars in place of glass for select products, and home-compostable clear closure strips for sealing the jars and tins.
"It shouldn't be our unique selling point that we have better packaging. Everyone should be doing it, so it's about sharing that knowledge and keeping the innovation going."
Wunder Workshop's greener packaging is pricier than its previous packaging. Across the board, Lind van't Hof estimates the brands expenses have increased 33%. She's decided to not pass on the increases to Wunder Workshop's customers and hasn't raised its prices. The new packaging resonates with Lind van't Hof's environmental principles, and she believes her brand's customers will appreciate the changes.
Currently, Wunder Workshop produces 17 food and spice product offerings, ranging from raw chocolate bars to adaptogen and mushroom powders to teas and oils. Turmeric is a hero ingredient throughout the brand's assortment. Prices run primarily from $7.50 to $137, and the bestsellers are Turmeric CBD Oil, Instantly Golden Turmeric Latter and Golden Turmeric Tea.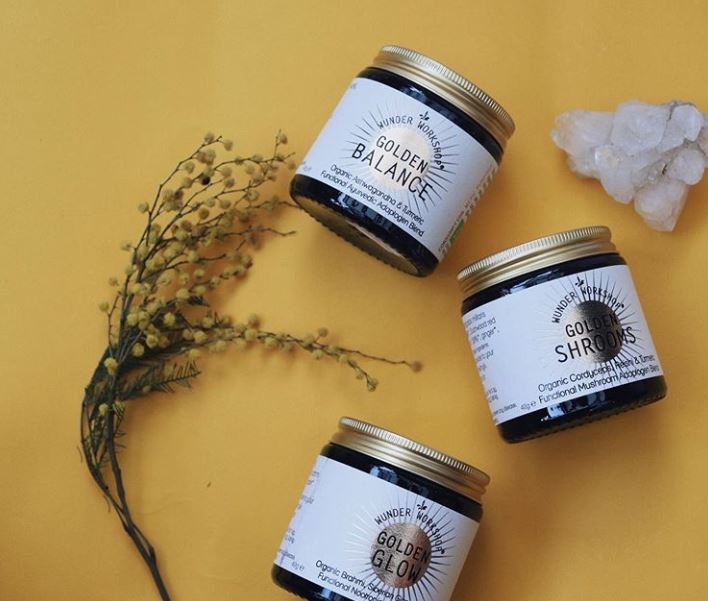 Wunder Workshop currently retails at Whole Foods in the United Kingdom, and Urban Outfitters and Free People in the United States. Soon, the brand will be launching seven of its products at high-end online retailer Net-a-Porter. Additionally, it's partnered with restaurant chain Le Pain Quotidien to place turmeric tea powder on the chain's menu. For 2019, Lind van't Hof estimates Wunder Workshop's sales will reach roughly $500,000. About 30% are from online sources, 40% from cafes and 30% from retail accounts.
Eventually, Lind van't Hof hopes to expand Wunder Workshop's offerings into the beauty space. "Even things like our turmeric honey, people use [it] already as a face mask," she says. "But we would be looking at adding a product that is really directly designed for the skin or for the body, so that's definitely something we could consider. It would be something that would nearly be edible because it's just all plants."