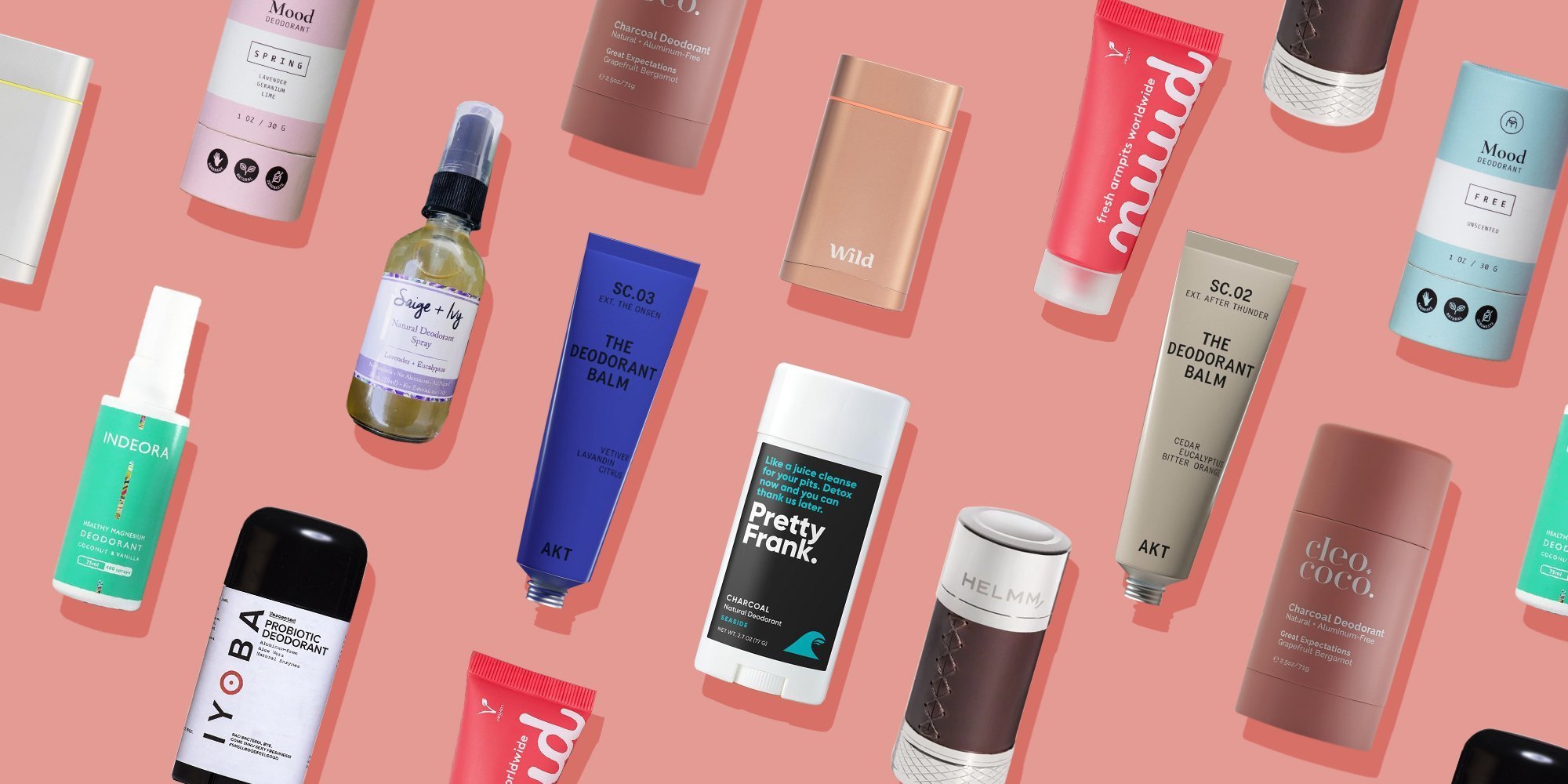 11 Emerging Indie Deodorant Brands Working Hard For People's Pits
Deodorant sales dipped as the pandemic got underway, but don't tell that to indie beauty brands. The industrious entrepreneurs behind them are churning out new deodorants faster than most people can work up a healthy stench. They're convinced the long-term prospects for the aluminum-free deodorant market are positive. Projections are on their side. Grand View Research, for example, forecasts sales of organic deodorants will accelerate at a compound annual growth rate of 14.1% to reach $158.5 million five years from now in the United States. Conglomerates such as Unilever and Procter & Gamble placed bets on consumers moving away from conventional options with their 2017 acquisitions of Schmidt's and Native, respectively. Emerging brands today are pushing the deodorant segment forward by exploring a vast range of formats, packaging and formulas. Here are 11 aiming to be deodorant segment disruptors à la Schmidt's and Native.
Pretty Frank
Primal Pit Paste was early on the natural deodorant scene. Founded in 2012, it dealt with a proliferation of imitators as it matured. In an effort to sidestep them, Primal Pit Paste switched gears and rebranded to become Pretty Frank this year. The name speaks to founder Amy Perez's penchant for telling it like it is and so do bold hues on the brand's packaging.
"I've dedicated my life to the mission of educating people about the dangers of using conventional deodorant. I've watched other 'natural' companies take shortcuts, sacrifice their integrity, and blatantly copy what we've built," she says on Pretty Frank's website. "We're no longer willing to stand by while shelves become overrun with toxic products masquerading as all natural. So, we've decided to get Pretty Frank and call 'em like we see 'em."
Pretty Frank is ideal for customers that want to sample many odor busters. Its deodorants are sold in jars, sticks, sprays and mini tins for $4 to $12. They're available in several scents, including coconut lime, jasmine, lavender, matcha, orange vanilla, palo santo, woodlands, rose and seaside. There's also kids' deodorants in orange creamsicle, cherry and green apple. Pretty Frank has an array of formulas, too. Its customers can buy deodorants driven by activated charcoal, magnesium, baking soda, zinc or witch hazel.
In addition to deodorants, Pretty Frank's selection encompasses pit primer, a product that aids with the move from antiperspirant to natural deodorant, hand sanitizer, body oil and body powder. The brand has ventured into the oral care category as well with powdered toothpaste, breath spray, gum serum and bamboo toothbrushes. Pretty Frank is carried by grocers, pharmacies and wellness stores nationwide such as H-E-B, Natural Grocers, Mom's Organic Market and Whole Foods.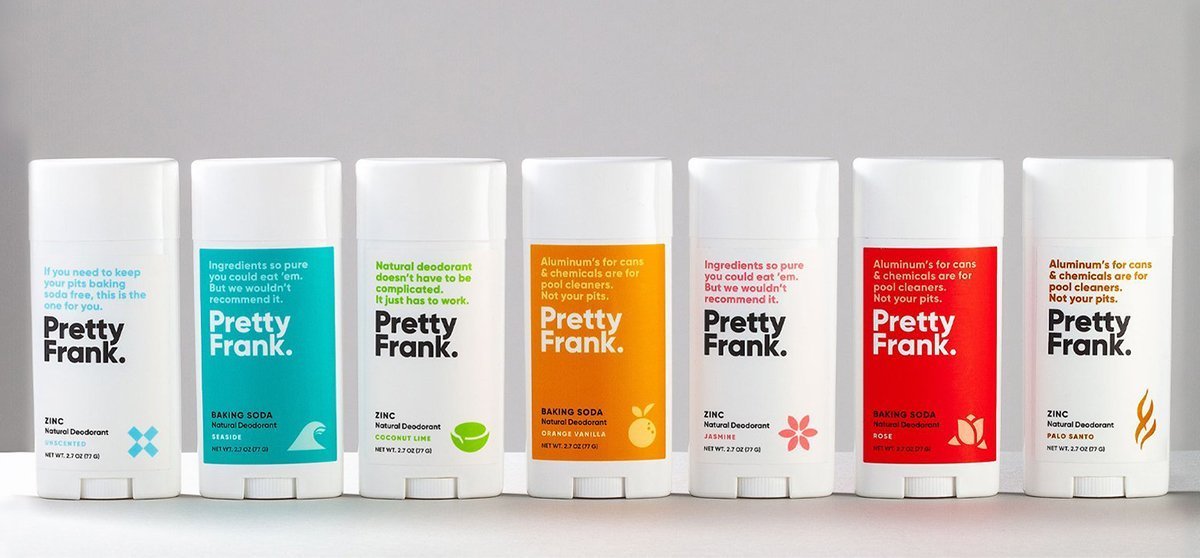 AKT
London stage performers Ed Currie and Andy Coxon were annoyed their deodorant wasn't holding up to tough rehearsals, tougher live shows, hot lights and scrutinizing crowds. Rather than succumb to bad reviews of their body odor from cast mates, the duo decided their deodorant could use a rewrite. They spent three years developing the brand Akt. Its debut botanical product, The Deodorant Balm, has been vetted by West End actors and dancers sweating under stressful circumstances. Among the key ingredients in it are coconut oil, maranta, arundinacea root powder, butyrospernum parkii, shea butter, sodium bicarbonate and magnesium oxide.
In 2018, Currie and Coxon took to Kickstarter to raise capital and reached their target amount of 15,000 pounds or almost $19,000 in a day. In fact, they ultimately raised nearly 41,000 pounds or around $51,515 at the current exchange rate. In 30 days, Akt amassed 1,000 orders. The brand officially launched late last year with aluminum tubes topped with aluminum caps, a rare component that comes with the tradeoff consumers can't pierce the product on initial use. For the sake of the environment, a pen is a perfectly suitable instrument for piercing The Deodorant Balm.
In true theatre style, the product's scent variations are labeled after scenes: SC.01 EXT. ORANGE GROVE, SC. 02 EXT. AFTER THUNDER and SC. 03 EXT. THE ONSEN. The Deodorant Balm retails for 18 pounds or 15.30 on subscription. In dollars, that's roughly $22.60 or $19.20. Akt also offers brass gua sha THE APPLICATOR for 26 pounds or $32.65. It's a nice option for customers not keen on applying The Deodorant Balm with their fingers, and it stimulates the lymph system through the underarms, chest and neck.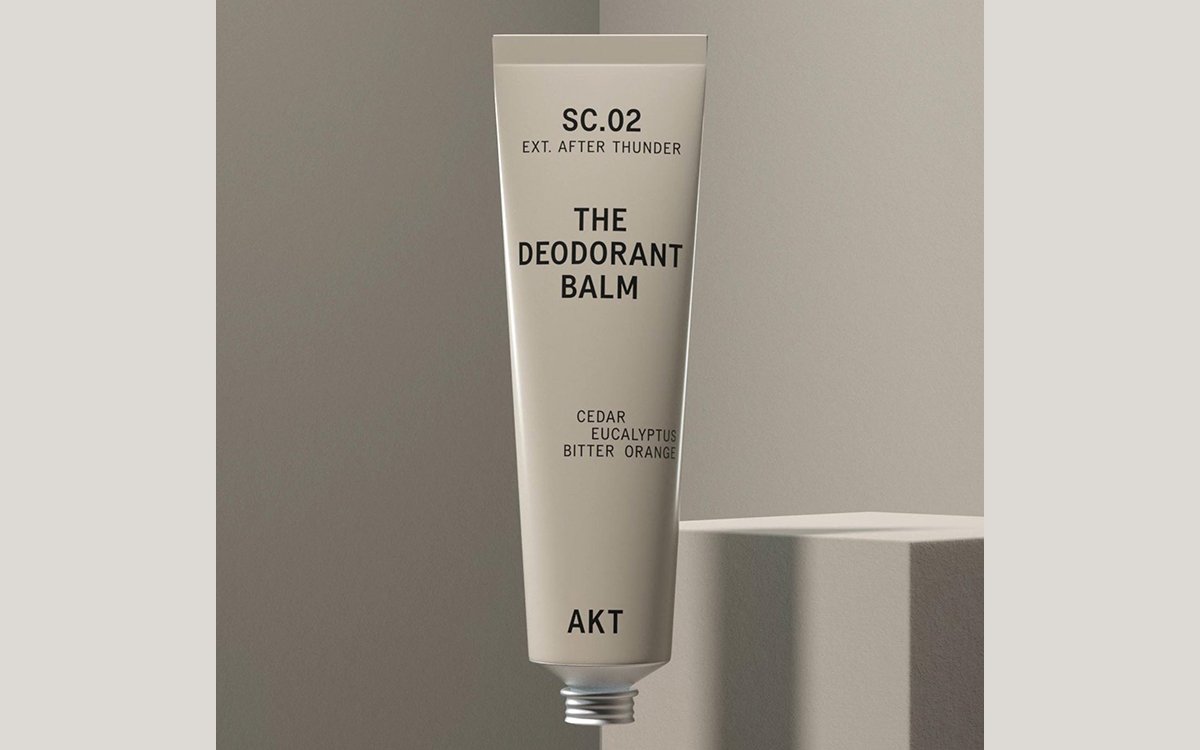 Coconut Matter 
To Coconut Matter, the earth matters. Established in 2015, the zero-waste brand puts its aluminum-free deodorant in compostable paper popsicle-style tubes and hinges on the core ingredient—you won't be surprised by this one—coconut oil. But it doesn't just pick any coconut oil. Founder Diane van Zwanenberg says it depends on organic, fair-trade virgin coconut oil that provides a livelihood for rural Solomon Islands communities.
Coconut Matter's Mood deodorant comes in five varieties including the uplifting Spring, invigorating Hero, refreshing Bliss, calming Zen and fresh Coconut. It contains 19 plant and mineral ingredients adhering to COSMOS natural and organic standards. The product's lightweight and compact formula lasts three to four months on average and retails for $18. Silky smooth, it's designed to leave no residue or stickiness.
From coping with packaging mishaps to finicky formulas, van Zwanenberg overcame countless hurdles to develop Coconut Matter's deodorant. "There have been many systematic challenges in creating high-performing, natural products that are zero waste. Lack of natural ingredients and packaging, choice and high cost would make it easier to take short cuts," she says. "I started this business based on matters close to my heart. When things get tough along the way, I always go back to my heart to gather strength and keep going forward."
In addition to deodorant, Coconut Matter offers lip balms, lipsticks, oils, soap scrubs, hand balms and body butter centered around coconut oil. It even offers coconut oil in bulk. The brand operates principally through its website, but it also sells at the grocer Erewhon, and eco-friendly stores such as Live Zero in Hong Kong, UnPackt in Singapore and EcoMode in Macau. In July, it's slated to launch on Amazon.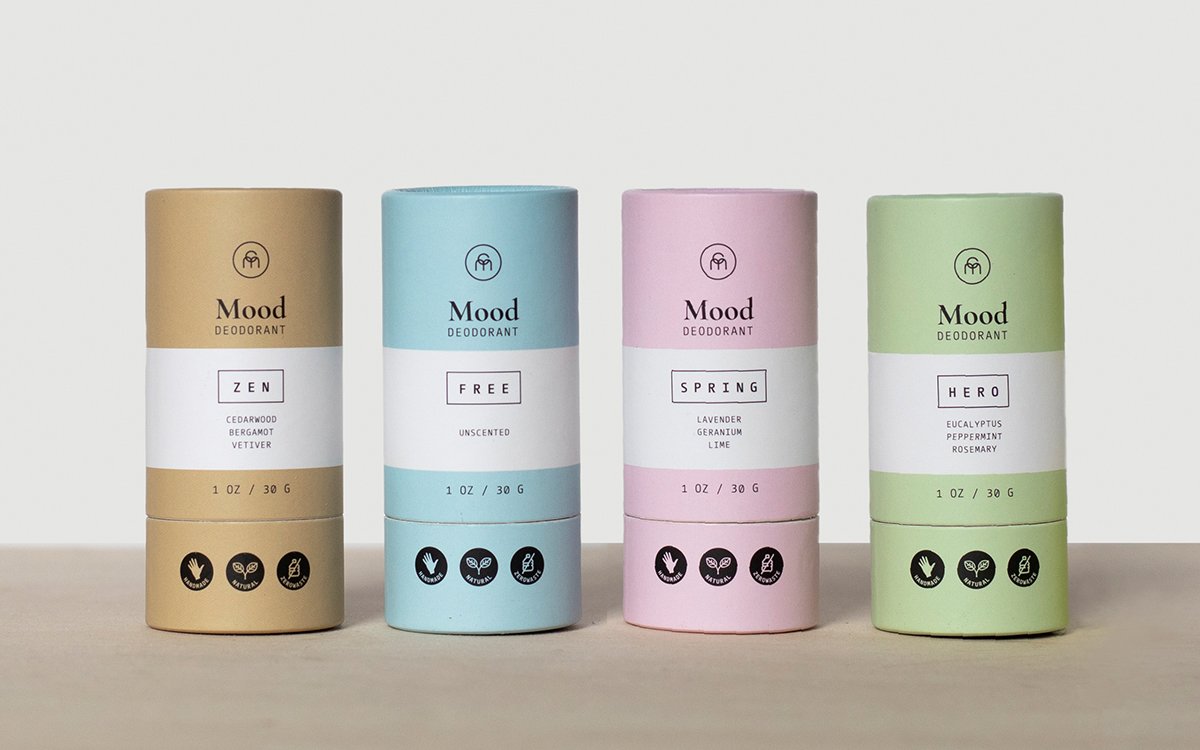 Hume Supernatural
Out of the thousands of deodorants on the market, Jeremy Horowitz couldn't find a formula that didn't disappoint him. He looked to science and nature to turn his disappointment into delight. "We invested in real research and development. We searched scientific literature, studied technologies, ingredients and various approaches for over a year before discovering our unique multifunctional formula," says the CEO and co-founder of the brand Hume Supernatural. "Based on plant-derived, naturally-occurring and probiotic ingredients, our deodorants are truly better than natural, which is why we coined the term 'supernatural.'"
Hume Supernatural's aluminum- and baking soda-free deodorant comes in two varieties—Desert Bloom and unscented—that contain plant-based propylene glycol, sodium stearate and propanediol as well as aloe leaf juice, prickly pear seed oil, diatomaceous earth and the probiotic lactobacillus ferment. Available in a stick format, the deodorant is priced at $14 for a one-time purchase and $11.90 on subscription. The name Hume stands for "you, me and all humans," and the brand's gender neutrality is reflected in bright green, gray and white packaging.
Hume Supernatural is relying on a direct-to-consumer strategy. It's spreading its message with brand ambassadors like health and wellness expert Kelly LeVeque, television commentator Sal Maskela and professional skateboarder Nora Vasconcellos. The word seems to be getting out. After only four weeks on the market, Hume Supernatural had to produce more units. Horowitz says, "Based on our launch model and forecast, we didn't expect to have to do our second production run until much later this year."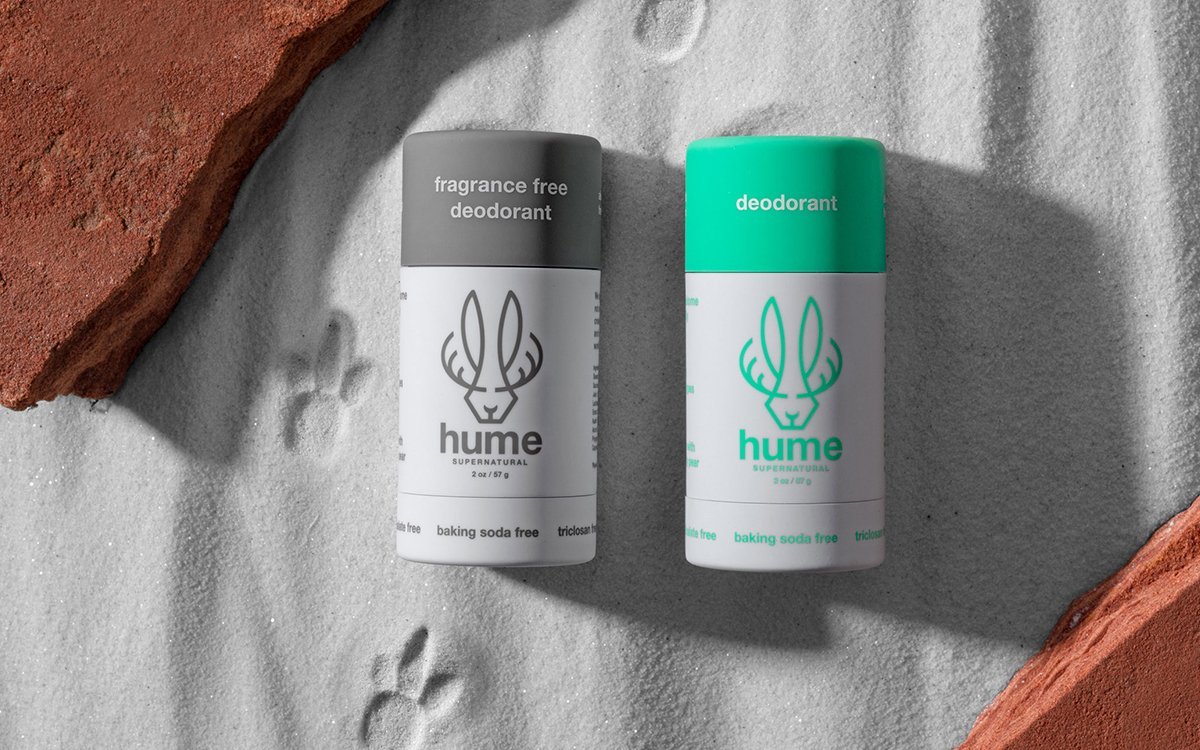 Helmm
Hand-stitched leather and chrome accents evoke a luxury automobile, not a tube of deodorant, but Helmm isn't an ordinary deodorant brand. It incorporates high-end trimmings and takes an environmental stance. The brand's sturdy and sultry refillable system designed by Prime Studio allows users to keep the fancy zinc alloy exterior and order inserts once they run out to reduce overall plastic waste by an estimated over 61% per unit. Its refills are constructed from polypropylene and HDPE, which are easily recyclable materials.
Helmm's starter kit with its refillable encasement and a refill pod sells for $45 for a one-time purchase or $30 on subscription. Subsequent refills are $12 on the brand's website or $16 at its retail partner Saks Fifth Avenue. It currently offers customers two formula choices—natural and antiperspirant—that come in four fragrances developed by award-winning Mane perfumer Cecile Hua. The fragrances are bergamot and cardamom Trailblazer, lavender and mandarin Coastline, peppercorn and vetiver Hudson, and sandalwood and cypriol Night Market. A strong odor-busting sport formula is arriving soon.
Scent played a pivotal role in the creation of Helmm. While Duke University graduates Zach Groffsky and Taylor Lane were studying in Florence, a roommate of theirs exposed them to a custom cologne by Santa Maria Novella. They adored its scent and envisioned deodorants that could similarly captivate their sense of smell rather than the cloying deodorant scents commonplace in the segment. Groffsky and Lane left investment banking and law jobs to pursue the path of elegant armpits. Helmm launched in 2017.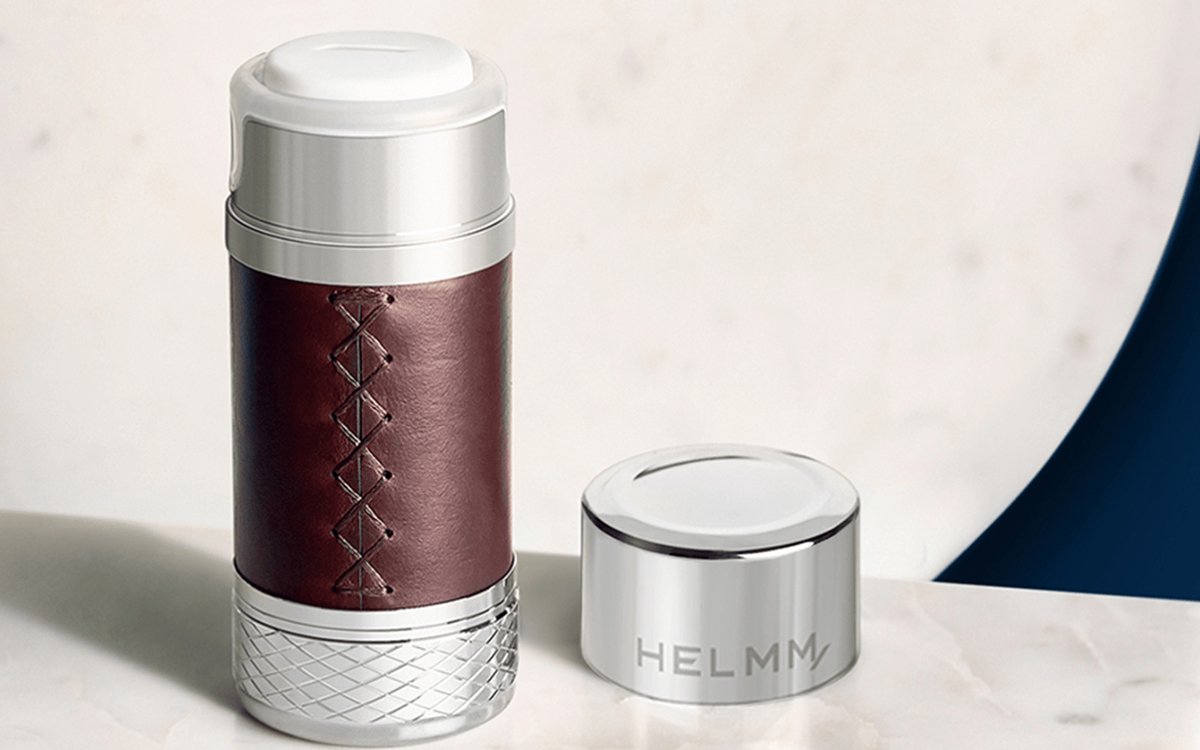 Saige & Ivy
Any consumer who's switched from antiperspirant to natural deodorant knows the transition can be bumpy, not to mention smelly. Saige & Ivy is the supportive brand needed during the switch and beyond. Anticipating the issues of consumers going aluminum-free, founder Brittney Oliver created an underarm scrub, detox mask and body powder to accompany spray deodorants for a 360- degree approach to odor protection.
On Saige & Ivy's website, she says, "As members of my family began suffering from physical ailments, I started learning about the science of organic and natural healing. I became engrossed in the knowledge and began my journey towards a more nutritional, spiritual and healthy lifestyle. I wanted to share Saige & Ivy with the world in an effort to increase freshness and reduce illnesses."
Saige & Ivy's products are available in a variety of scents. Its spray deodorants, for example, come in grapefruit and mint, and lemon grass and tea tree varieties. They contain filtered water, unfiltered apple cider vinegar and organic fractionated coconut oil. The deodorants are $12.99 for one-time purchases and $11.04 on subscription. They're sold through the brand's site or at beauty destinations like BLK + GRN, Marsh + Mane and BeautyxBrandy.
Indeora 
Created by Eimear Tully, Dublin-based brand Indeora draws from her husband Pranshul Chauhan's Indian heritage. Inspired by Ayurvedic practices using natural ingredients, she learned about the benefits of magnesium to deodorize the body. The ingredient is central to Indeora's light spray deodorant scented with natural coconut and vanilla oils. The product retails for 19.95 euros or almost $22.50 for a bottle that lasts for three months or 400 sprays. It's designed to leave zero residue and neutralize odor for up to 24 hours.
A silk gown put Indeora to the test. A model anxious about getting deodorant marks on an expensive Valentino number she was asked to wear on the runway contacted Tully about Indeora's formula, which withstood the fashion emergency. "Nobody wants to destroy a couture dress with a deo mark," says Tully. "[The model] called after [the show] to say it didn't leave a single mark on the dress, and she was odor free all night!"
Self-funded Indeora, which launched in February last year, is stocked in over 120 leading pharmacies, health shops and across Ireland such as Meaghers Pharmacy, Cara Pharmacy & Beauty and McCauley Health & Beauty Pharmacy, and it recently entered the assortment at British e-tailer Victoria Health. The brand has also racked up a nomination for a Best In Wellness award from Vogue in the United Kingdom.
Expansion into the United States is in the near future for Indeora. As she builds the brand, Tully keeps in mind the wise words of her Mammy. "She told me 'I just want all my kids to contribute in some way to society. If you do that, I'll be happy.' That advice never left me," she says. "Every time someone tells us that Indeora convinced them to go natural with their underarm care, this gives us a sense of purpose and motivation to keep going."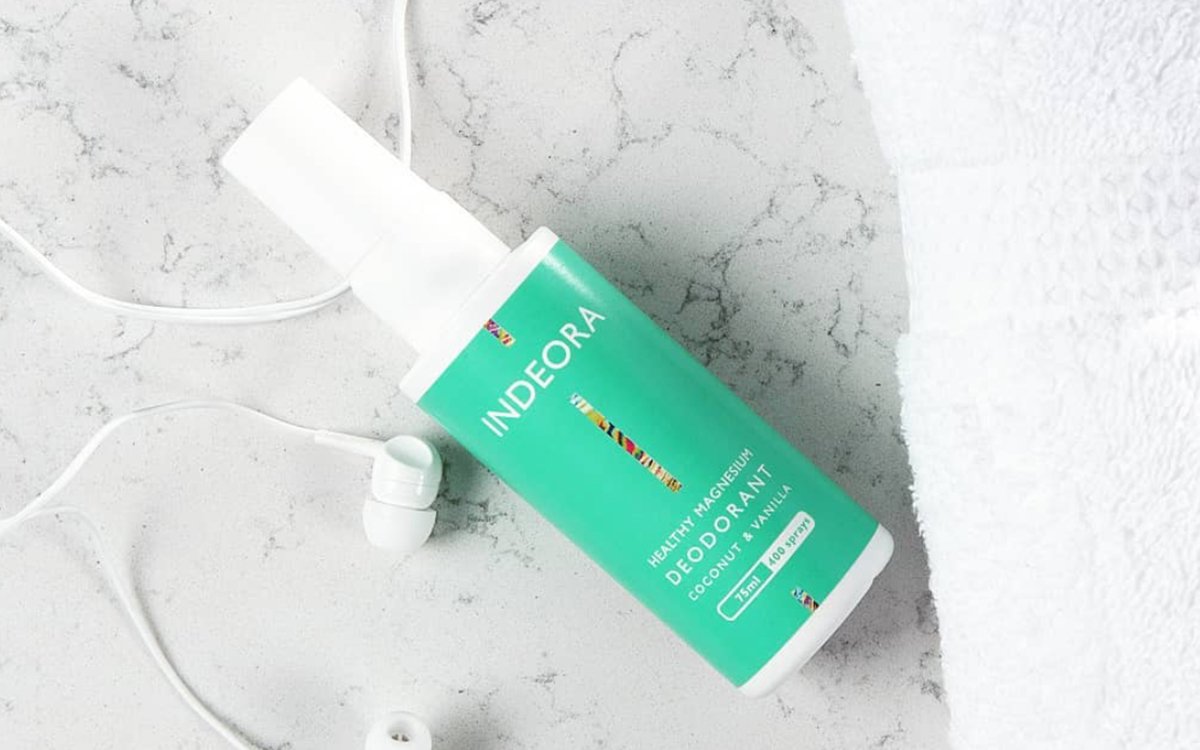 IYOBA
Founded by Efiya Asabi, skincare, haircare, body care and bath brand Iyoba's deodorant balances bad armpit bacteria with beneficial prebiotics. The natural and aluminum-free product has an aloe vera base, and features saccharomyces ferment, citric acid and tapioca starch. Scent options include sage and lavender, ylang ylang and jasmine, lavender and rose, and unscented. The deodorant is priced at $15 and sold on Iyoba's website.
Asabi began whipping up soap when her son was dealing with eczema at 6 months old. She was inspired by her grandmother, who had a knack for creating things with her hands. Friends and family were impressed by Asabi's personal care, and Iyoba launched in 2005 to expand beyond them. "Our promise is to deliver products that make people feel good inside and out, by implementing recycling, green practices, and conscious minimalism," says Asabi on the brand's website. Iyoba is working to be a zero-waste brand.
Self-financing her brand from the start, Asabi pours what she earns from sales back into Iyoba's business. The brand's selection has grown. In addition to deodorant, it offers Matcha Green Tea Face Scrub, Renew Face Elixir, Avocado Lip Butter, Hair and Body Honey, Organic Curl Cream, and other artisan delicacies like elixirs, scrubs, butters, bath bombs and, of course, soaps. The formulas are vegan and cruelty-free, avoid synthetic fragrance, and use recycled or recyclable packaging materials.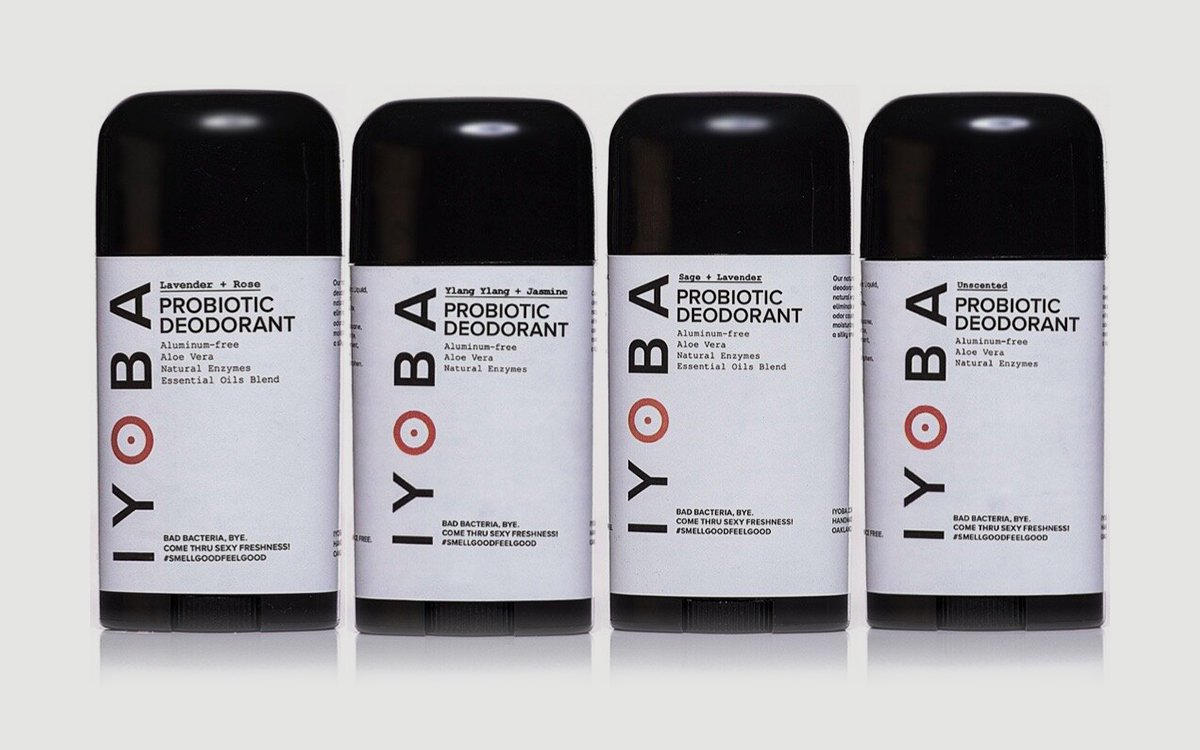 Wild
Single-use plastic is a no-go for British deodorant startup Wild. It takes a sleek and economical approach to refill with sturdy aluminum and post-consumer plastic containers that hold compostable refills made from bamboo pulp. Wild extends its commitment to the environment by being climate-positive through a partnership with the organization On A Mission.
Wild's containers are available in the colors aqua, coral and silver. Customers can buy the case and three refills for 25 pounds or nearly $31.40 for a single purchase or a case and a refill for 12 pounds or roughly $15 on subscription. Refills are priced at 15 pounds or just under $19 for a pack of three. The scents are mint fresh, rose blush, bergamot rituals, coconut dreams and orange zest. The aluminum-free deodorant formula features tapioca starch, baking soda, sunflower seed wax, cacoa seed butter, shea butter, tocopherol and glyceryl caprylate. Wild spells out the reasons for each ingredient clearly on its website.
Founded by Charles Bowes-Lyon, former director at recruitment firm Fly Hiring and marketing company Hatch Group, and Freddy Ward, previously marketing director at HelloFresh, Wild secured 500,000 pounds or nearly $630,000 in seed funding earlier this year. It also raised more than 12,600 pounds or about $15,820 on Kickstarter, surpassing its goal of 5,000 pounds or $6,280. The brand's aluminum and post-consumer plastic containers are a relatively recent development. Originally, Wild had a roll-on range that used glass, and it garnered 6,000-plus customers within five months in 2019, according to a report in tech publication UKTN.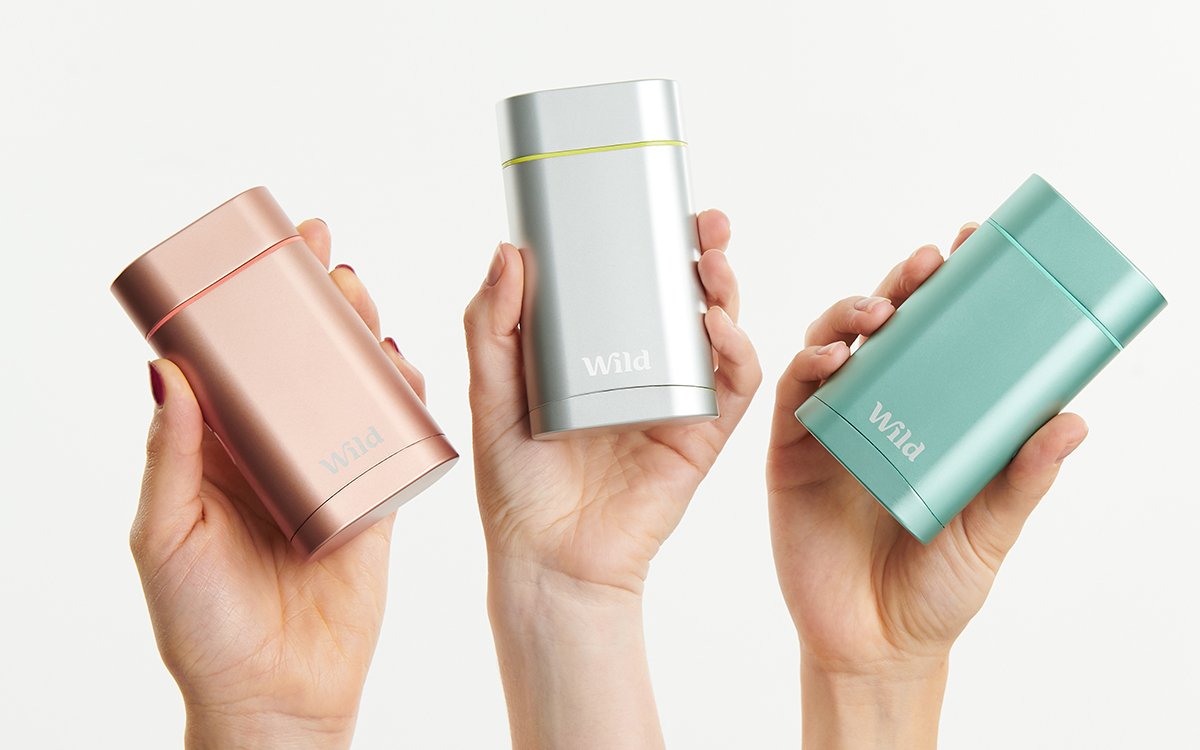 nuud
Nuud, a Dutch brand that celebrates sweating, calls its product the anti-odorant. The product's formula has only 10 ingredients. Micro silver is its core ingredient, and Nuud divulges it's 99.9% pure and produces an antibacterial effect that combats body stink. The micro silver is joined by coconut oil, carnauba palm wax, castor oil, zinc oxide and almond oil in Nuud's product, which is designed to last a minimum of 48 hours and a maximum of a full week. The formula is housed in an eco-friendly tube derived from sugarcane. A 15-ml. tube runs $14.95 or two 20-ml. tubes can be purchased for $27.95. Nuud is available on its website and Amazon.
Founded in 2017 by Loek van Doorn and Martijn van Seters, Nuud turned to Kickstarter in April to raise money for a smart screw-on cap to use with its tubes. It reeled in 163,623 euros or $184,500 with the campaign, besting its goal of 50,000 euros or nearly $56,400. According to a report in Cosmetics Design Europe, Nuud is available in 118 countries around the world. On its site, the brand chronicles the number of people that have fresher armpits due to its formula. As of Tuesday, the number was 490,286.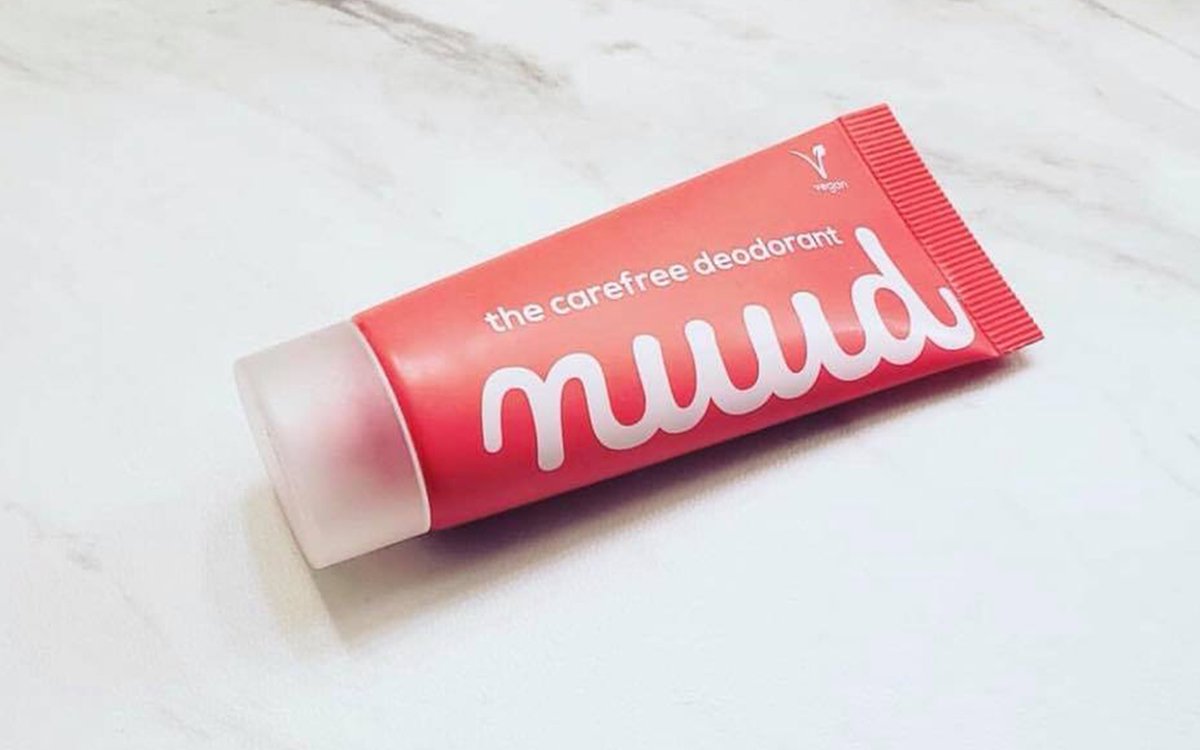 Cleo+Coco
Cleo+Coco has experimented with a range of packaging. Founder Suzannah Raff started with kraft paperboard containers three years ago, but shifted to plastic cylinders when she realized the kraft paperboard could be messy. Now, Cleo+Coco is adding a plastic-free option to its assortment for eco-conscious customers and retailers.
Jeannie Jarnot, owner of store and subscription service Beauty Heroes, was influential in the brand greening its act. She informed Raff she would no longer carry plastic deodorants, a decision that catalyzed the creation of Cleo+Coco's zero-waste deodorant bar that's dipped in pliable wax. Consumers swipe the bar on their underarms until they get to the wax base. A cotton wick peels the wax away to expose product to be used. Priced at $20, the bar sells on Cleo+Coco's website and exclusively at retail in partnership with Beauty Heroes until July.
Raff plans to amplify her brand's sustainability positioning as she finds packaging that makes sense for its customers and brand costs. Next up in Cleo+Coco's environmental progression are refills for its Body Powder and Dry Shampoo to lessen the need for plastic pump mechanisms. Raff says, "We hope to continue to be innovators for green and blue beauty."