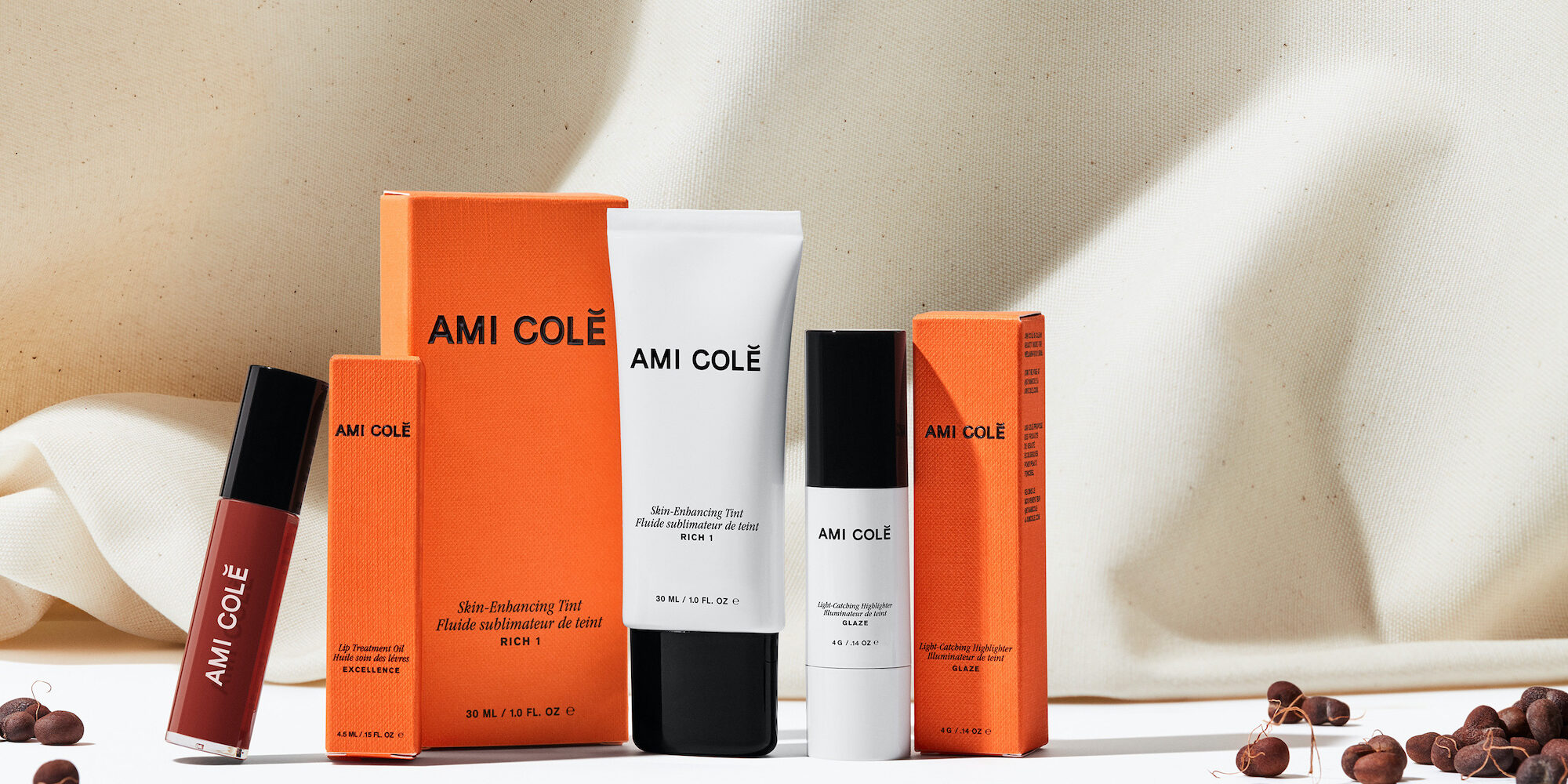 Powered By $1M In Funding, Senegalese-Inspired Clean Beauty Brand Ami Colé Celebrates Melanin-Rich Skin
Diarrha N'Diaye-Mbaye has been surrounded by beauty pretty much her entire life. Growing up, she spent time in her mom's Harlem braiding shop, Aminata African Hair Braiding, listening to customers talk about hair and the products they use. "The salon, especially for Black women, is just such a safe space," she says. "So, being there and witnessing people of all backgrounds and from all over the world come in and out, I just naturally became enamored."
When N'Diaye-Mbaye graduated from Syracuse University in 2011 and became an employee at companies such as Rebecca Minkoff, Temptu, L'Oréal and Glossier, the workforces she was a part of weren't nearly as diverse as the international patrons of her mom's business. "I didn't see much of what I experienced, which was beautiful and so complex and so different," she says. "I didn't see that celebrated in the real world."
N'Diaye-Mbaye first entertained the idea of starting a brand to celebrate the panoply of people she encountered in her formative years while in the social media and marketing department at Temptu in 2014. "I felt like the world wasn't ready yet and, you know, I technically wasn't ready either," she says. It was three years before Fenty Beauty arrived on the beauty scene, and the beauty industry started seriously waking up to the needs of consumers with complexions darker than caramel.
N'Diaye-Mbaye transitioned from Temptu to L'Oréal, and learned the ins and outs of metrics, then moved to Glossier, where she interacted with customers directly and got a feel for the product development side of beauty. Upon leaving her role at Glossier in 2019, N'Diaye-Mbaye debated whether she should take a position at another brand or bring her own concept to life. She decided on the latter.
Named for N'Diaye-Mbaye's mother, her new clean beauty brand Ami Colé caters to melanin-rich skin. The launch lineup priced from $22 to $32 features Light-Catching Highlighter intended to add dimension to the face; Lip Treatment Oil that N'Diaye-Mbaye characterizes as a mix of Laneige and Bite Beauty's lip masks with the finish of an old-school MAC lip gloss; and Skin-Enhancing Tint in six shades she describes as flexible, breathable and intuitive for a no-makeup makeup look. Accessible prices are important to N'Diaye-Mbaye. She says, "I have friends who want to shop at Goop, but it's just too much."
In a nod to N'Diaye-Mbaye's first-generation Senegalese-America background, the products are formulated with baobab seed extract. Common in Senegal, Baobab trees can live thousands of years. "They have folkloric significance—they call it the tree of life—and no one touches the baobab tree or cuts or bothers it because it's seen so much," she says. "The actual fruit is very rich in vitamin C, potassium and calcium. Then, topically, it has nourishing and hydrating elements from the actual seed oil. It holds so much history in my culture, so I think it was very important for us to add that into our story."
N'Diaye-Mbaye is hesitant to specify Ami Colé's target consumer prior to its debut. "You never really know until you launch," she says. However, she does have an image of the Ami Colé woman in her mind. She's a global citizen spending time in London and Ghana. Maybe she puts on a full face of makeup once or twice a month, and she's probably a millennial. Even though she has an array of products at her disposal, she's never completely identified with particular brands. "She's looking for a place to call home," N'Diaye-Mbaye says. More pointedly, she's a consumer who's been left out of the limelight. "It's the girl who, for a very long time, felt like the sidekick. Always in the peripheral, never really the main focus of the story."
Ami Colé's Skin-Enhancing Tint is the hero product of the collection and was very much a labor of love. Pulling from her experience at Glossier, N'Diaye-Mbaye conducted extensive surveys of around 400 women to understand what they're interested in from a complexion product. "We asked them what foundations they were wearing and ended up heat mapping those very classic shades that kept popping up over and over again," she says. "And, then, we tried to understand from that information what the key shades and undertones that we need to produce were."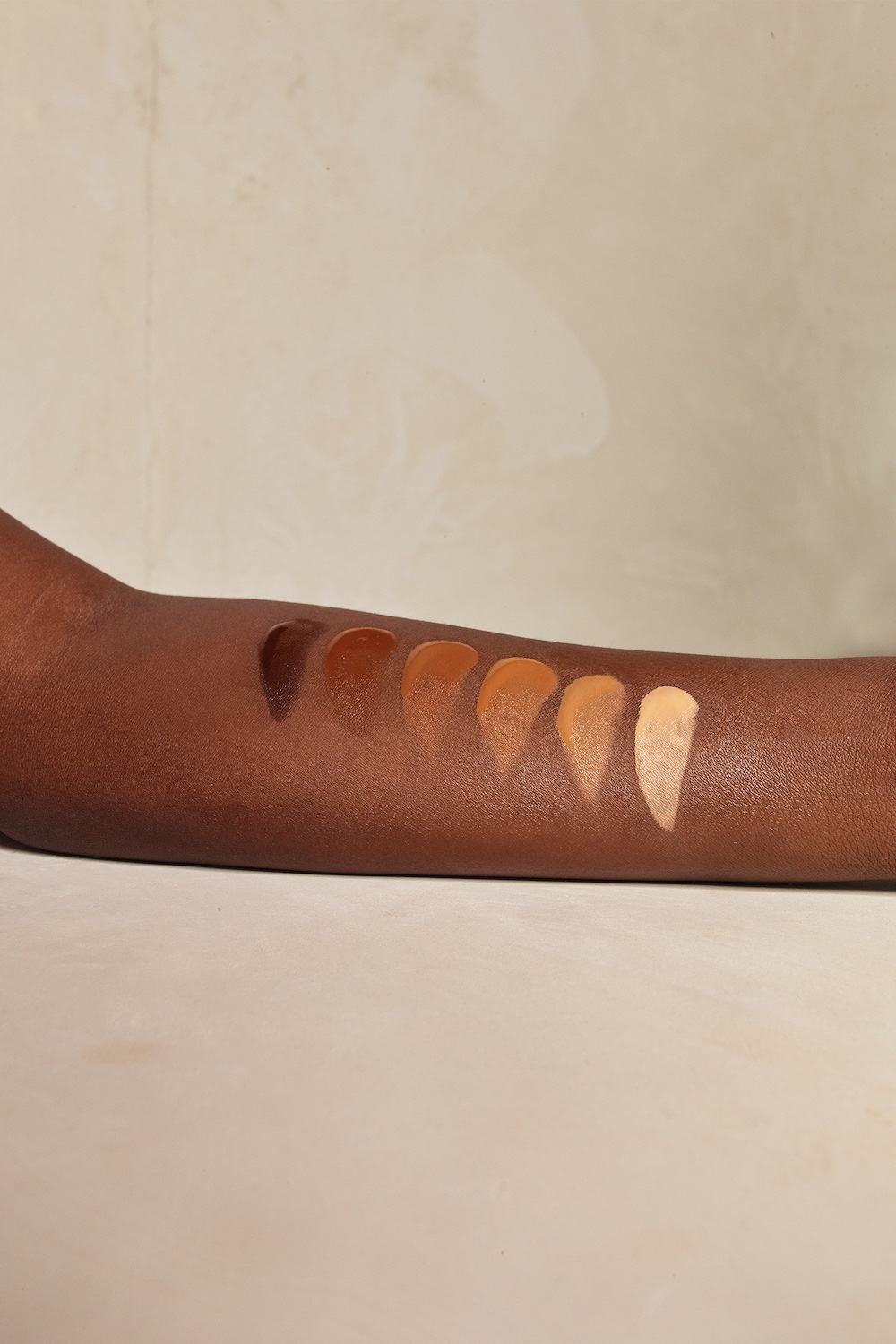 N'Diaye-Mbaye paid close attention to undertones. "A lot of contract manufacturers don't have people that are deeper than tan even working there. So, for a very long time, you would see the undertones were incorrect," she says. "The traditional offerings for women of color tend to be very red or yellow and gives an overall brightness that might not be what the person's looking for. For us, we wanted to make sure that we had enough of the yellow and the neutral in there as well for those who are looking for it to make sure it still looks like skin. We're really hopeful that we covered as many spectrums of brown as possible."
Complexion is a challenging category to jump into, especially for indie brands. The right partners are key, underscores N'Diaye-Mbaye. Ami Colé's formulator is based in Italy, and the brand hired a product development specialist that's handled products for Nars and Fenty Beauty. Ami Colé was mostly built in the midst of the pandemic, so shipping delays and limited contact with partners and employees is all N'Diaye-Mbaye knows. "Usually, you go on-site to do line trials, and we're not able to do that," she says. "We just had to trust our contract manufacturer to create exactly what we needed. A lot of that was our reality, and I hope that it gets better."
N'Diaye-Mbaye fundraised for Ami Colé during the pandemic as well. The brand secured over $1 million in pre-seed funding. Investors include Katherine Power, co-founder of Clique Brands; Lindsay Peoples Wagner, editor in chief of The Cut; Greycroft, venture backer of Goop, Cuyana, Versed, Thrive Market and 11 Honoré; Hannah Bronfman, founder of HBFIT; Henry Davis, co-founder of Chord Commerce and former president of Glossier; Debut Capital, an early-stage venture capital fund supporting Black, Latinx and Indigenous founders; and Imaginary Ventures, which was established by Net-a-Porter founder Natalie Massenet and veteran venture capitalist Nick Brown to invest in companies bridging retail and technology.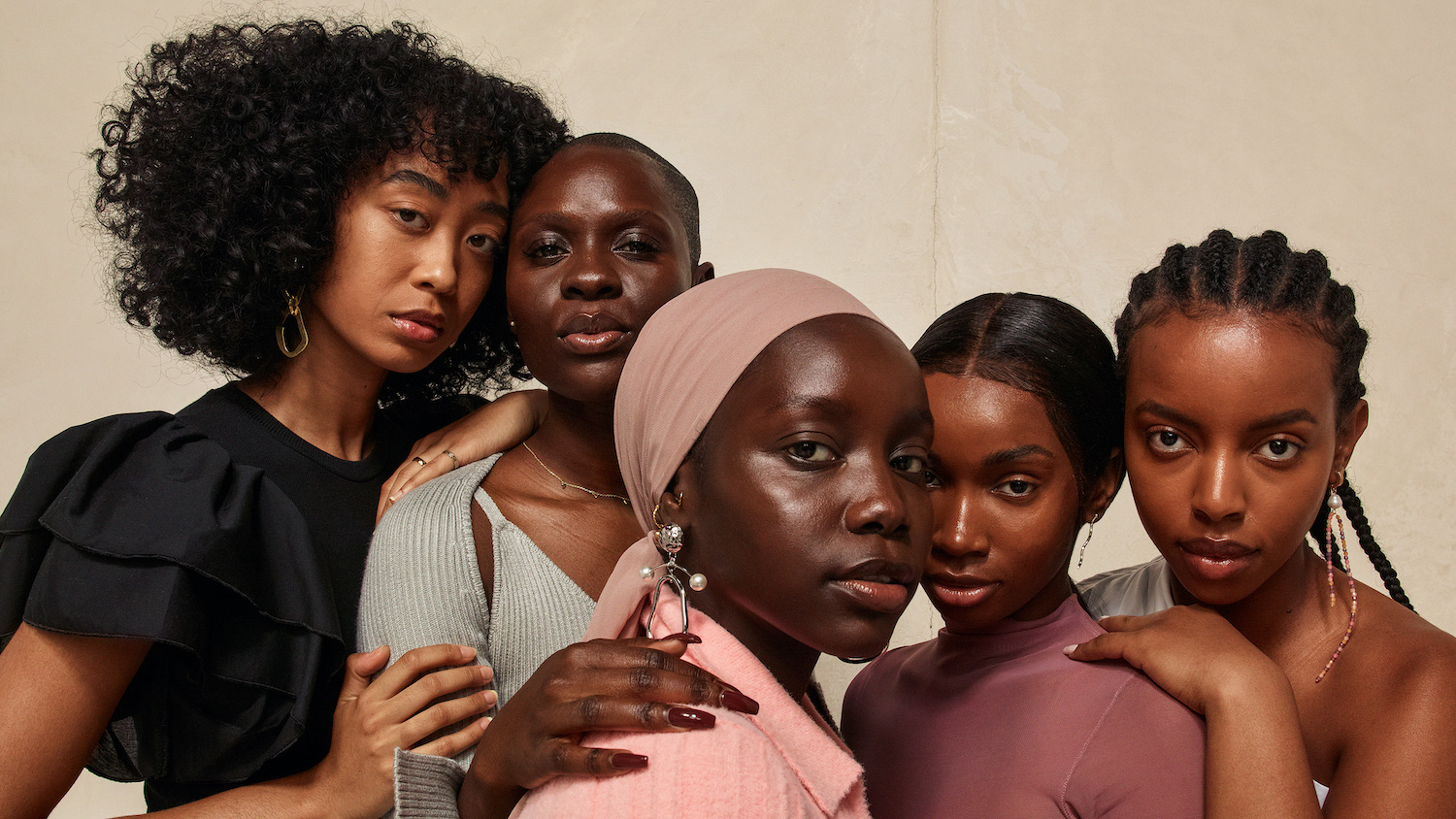 Last year, ProjectDiane, an effort of Digitalundivided, a startup leveraging data to help spur Latinx and Black economic progress, estimates that 93 Black women have raised $1 million in funding or more. The significance of N'Diaye-Mbaye's entrance into the small group isn't lost on her.  "Normally, people think twice before they invest, well, they're thinking 10 times longer when a Black woman with a crazy idea comes to the table," she says. "I've been in meetings where Stanford graduates want to start like a sweatshirt line and raise double the amount that I raised in half the time. It's very much the nature of the game." N'Diaye-Mbaye believes pinning down receptive funders was necessary to realize her ambitions for Ami Colé. She says, "Complexion is difficult, and it takes a lot of resources to get it right, and I knew that this customer deserves that, so that's why I didn't go the bootstrapping route but looked for capital."
In the short term, N'Diaye-Mbaye is keen on familiarizing herself as much as possible with Ami Colé's customers to guide future products and potential retail partnerships. The plan is for the brand to concentrate on direct-to-consumer distribution for at least a year, but it's slated to premiere on e-tailer Thirteen Lune next month. N'Diaye-Mbaye has her sights set on omnichannel distribution and, eventually, international expansion. "I would love this brand to go global and be able to do that in a very thoughtful way, being on the ground in London or in Paris to really understand exactly how the customer differs from New York, LA, Middle America. I think a lot of research needs to happen and a lot of preparation for that, but I'm excited," says N'Diaye-Mbaye, emphasizing, "I want to build a brand that people can remember and that extends beyond the product."