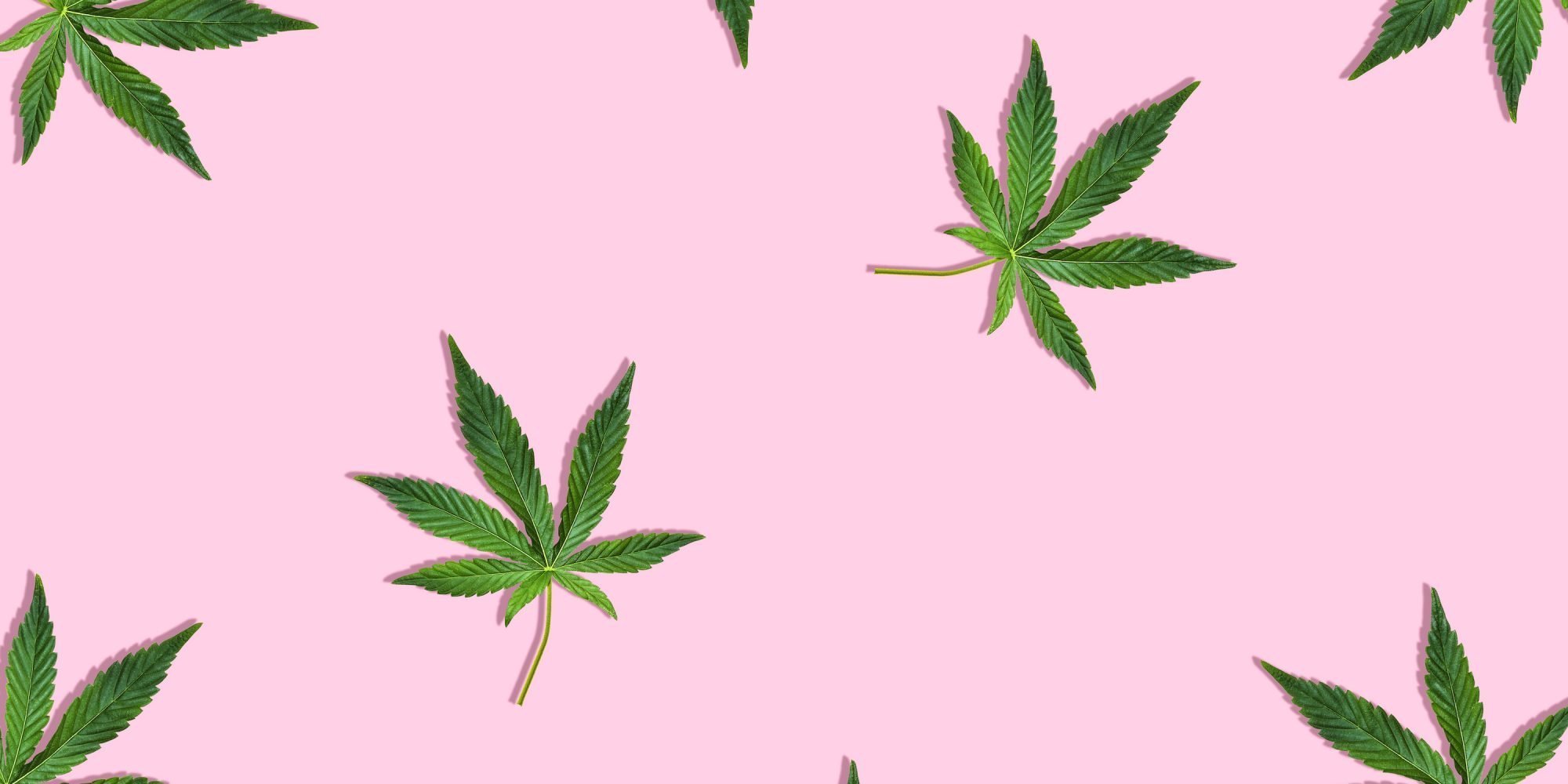 The 2020 Outlook For Cannabis Beauty And Wellness
CBD. Ever heard of it? Those three little letters led to a banner year of beauty and wellness product launches, retail partnerships and big-money acquisitions. Certainly, some CBD-fatigued industry insiders wish for the hemp-derived compound to fizzle out in 2020, but they will be sorely disappointed. The non-psychoactive cannabinoid known for its ability to fight everything from inflammation to insomnia is still ascending. Cannabis industry data firm Brightfield Group forecasts CBD product revenue will grow from $620 million in 2018 to $23.7 billion by 2023. With CBD's impact on the consumer packaged goods segment inescapable, Beauty Independent laid out 10 topics that will make cannabis an exciting element of the indie beauty mix in 2020 and beyond.
1. Isolates will become increasingly isolated
There are three forms of CBD generally put in beauty and wellness products: full-spectrum, broad-spectrum and isolate. Tetrahydrocannabinol, or THC, has been removed from the broad-spectrum and isolate forms, making them preferable for people seeking to avoid the psychoactive substance. However, all other purportedly beneficial cannabinoids and hemp plant compounds—terpenes, phenols—are removed from isolates along with the THC. That means they can't provide consumers with the entourage effect CBD proponents say is only possible through employment of the whole plant. The entourage effect comes from several cannabis compounds working synergistically for optimal results. For the many clean CBD brands, full-spectrum has long been the favorite form of CBD because it's less processed than the alternatives. As sexual wellness and CBD brand Foria Wellness outlines on its site, "There are hundreds of active compounds in cannabis…these cannabinoids, terpenes and phenolics work best together, according to nature's design."
Additionally, it's speculated the Food and Drug Administration could ban CBD isolate or synthetic CBD in the near future. The FDA has approved the epilepsy drug Epidiolex, which contains a synthesized and isolate form of CBD, but it must be taken on a prescription basis. "This seems to be really the only path for them to maintain compliance with their own rules around new drugs, while allowing the CBD market to remain intact," says Brian Walton, founder of wellness range Hudson Greens, discussing a possible CBD isolate ban. "Now that CBD is in a drug, it cannot be a dietary supplement. If it can't be a dietary supplement, each and every applicational use of CBD has to go through the same research and application process. I think the reason they are cracking down on the bad actors is it creates a channel where they won't have to regulate a bunch of fragmented entities. Maybe they just want to deal with the pharmaceutical industry." Whatever the explanation, the FDA's action could be among several reasons CBD isolate is poised to come down from its high in the beauty and wellness sectors.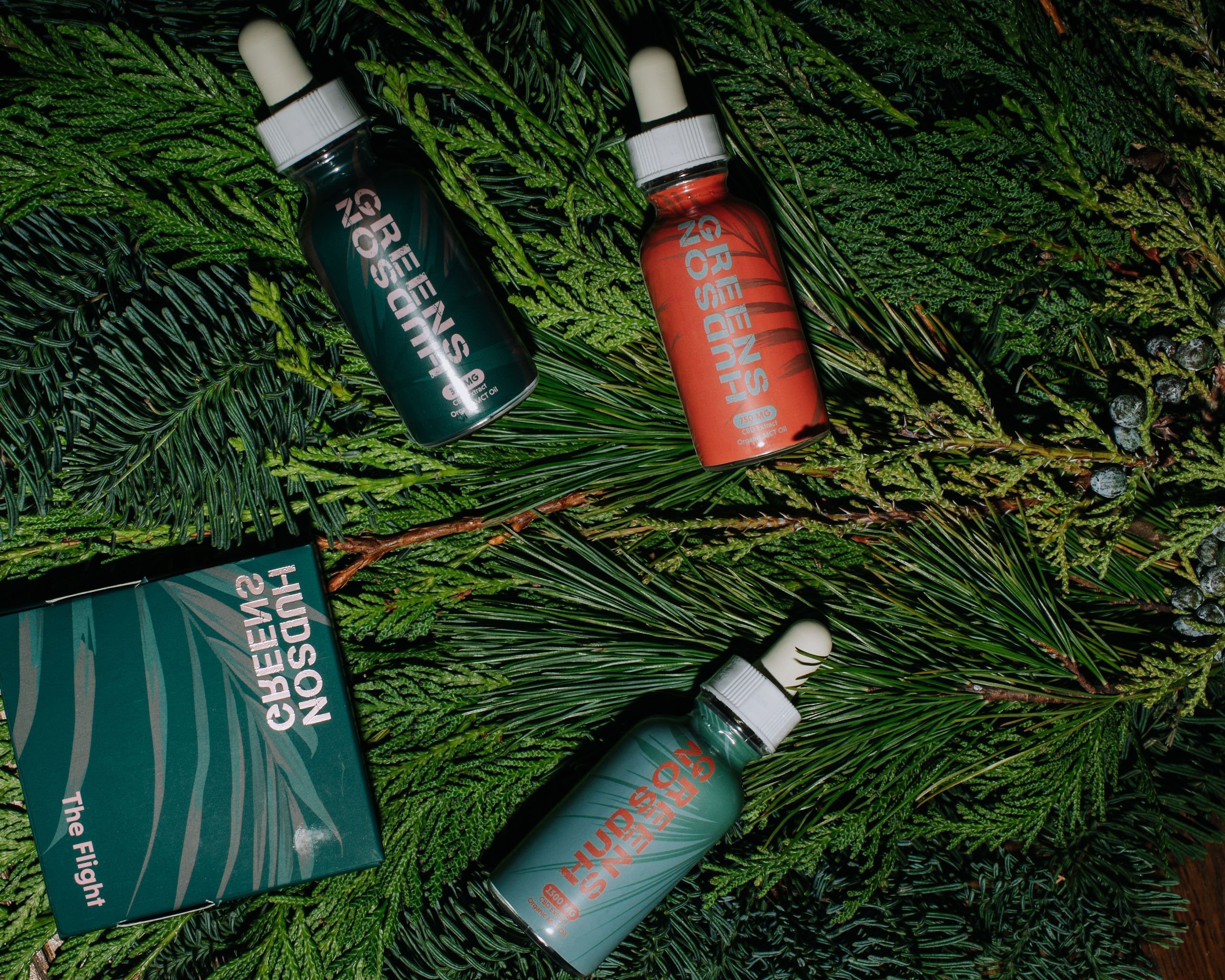 2. The endocannabinoid system will come out of the shadows
The endocannabinoid system was discovered in 1992 in relation to the effects of THC on the human body. More recently, the system's role in the human body has been discovered to go far beyond the delivery of a high. It's purported to play roles in appetite, immune function, memory and much more. "Your ECS controls everything, basically," explains Vegamour co-founder and CEO Daniel Hodgdon. "It affects your nervous system, your endocrine system, your mood. It's central to the entire involuntary nervous system." Brands formulating with full-spectrum CBD can illustrate the compound's benefits by explaining how the ECS works. "The phytocannabinoids in plant CBD mimic almost exactly the cannabinoids in the human endocannabinoid system," says Hodgdon. "If your ECS is in balance, in a state of homeostasis, your body's better able to heal itself. If the ECS is out of whack, the phytocannabinoids in plant CBD helps balance it."
CBD brands are planning marketing efforts focused on educating increasingly savvy consumers about the system. "They will be talking about it more," predicts Ali Munk, communications strategist at Infinite CBD. "More attention needs to be brought to it as it is the reason why CBD works. Since the legalization of cannabis and marijuana, studying how [the ECS] works with the body and the impact of phytocannabinoids with endocannabinoids has increased." Munk believes, however, that the onus isn't solely on brands to inform consumers about the system. She says, "We would like to see the media also focusing on this system instead of just the headlines of CBD."
3. Regulation woes will continue with interstate stress looming
Hemp-based businesses have been put through the ringer the past two years by the FDA, Drug Enforcement Agency and state governments. Founders are eager for legal clarification to make their operations easier going forward. "I think what we will see is the FDA and USDA being more clear with their guidelines and regulations, and this will push out companies that are not on the up and up," says Joan Sutton, founder of 707 Flora. "The regulations won't be perfect, and we will probably fight for amendments of what gets set forth, but hopefully it will still be progress. Our job is to stay informed and make sure the powers that be hear our voice."
Not everybody is as optimistic as Sutton about the regulatory environment for CBD going forward, principally due to the actions of state governments, not federal agencies. Walton posits, "I could see the FDA stepping up activity in reprimanding bad actors, while I expect to see a number of states roll out protectionist regulations to help guard their markets from out of state suppliers. This will likely be a hot topic of 2020 as the interstate trade issues will be rather burdensome on all stakeholders and trigger retaliatory regulations. New York is discussing such protective regulation, which would make it illegal to sell any outside state's product in New York state. They're trying to protect the New York market for New York companies and New York farms. That looks like trade wars between New York and Colorado." 
4. Microencapsulation will increase in importance 
As the CBD market matures, consumer demand for efficacy will increase. Technology-savvy CBD brands are turning to microencapsulation to meet the forthcoming demand for greater effectiveness. "If you think about CBD supplements [and] oils, when you ingest them orally, [they] are not particularly bioavailable, meaning your body can't access a lot of the benefits that oil has offer," Prima co-founder Laurel Meyers told Beauty Independent earlier this year. "It basically sends it to your liver, and you digest most of it out. So, how do we think about CBD differently so that your body sees it as water soluble so that your body's going to absorb more of it? Microencapsulating the ingredients maximizes the bioavailability, which means you're going to maximize the efficiency. You're going to get more out of that milligram than through a standard oil.
Hodgdon questions the efficacy of cannabis skincare made without microencapsulating CBD because of the large size of the CBD molecule. For Vegamour's new topical CBD hair and lash range, the brand relied on microencapsulation technology to shrink the CBD molecules to maximize their impacts. "Now, [the CBD] is able to penetrate the upper layer of the dermis and into the hair follicles, where it can do some good," he says. Other brands are researching microencapsulation to figure out if it's needed and, if it is, what's the best way to harness it. "That is something that a lot of people have been interested in," says Sarah Mirsini, founder of Mask. "The molecule itself might be too heavy to penetrate deep into dermal layers, but it's a question that a lot of people are exploring. There are some delivery technologies that allow the ingredient to go deeper, but the endocannabinoid system may not need it to go all that deep." She adds that microencapsulation technology may be price-prohibitive for independent brands. She says, "We need to explore more with nanotechnology, but, you also have to think about startups. For someone to use something new, it's also more costly."
5. CBD will become decentralized
Thus far, CBD brands have been known as such—their marketing mostly began and ended with that abbreviation. In 2020, CBD and non-CBD brands alike will douse their formulas with the multitasking molecule but it will be one of many star ingredients on decks. "CBD itself is a powerful ingredient, but combining it with other ingredients is very beneficial, so we can make sure that we create a product that treats many different concerns," says Ildi Pekar, a celebrity facialist with a premium skincare brand featuring CBD. She continues, "I like to add CBD to my products, [but] I would not call my brand a CBD brand." Other established beauty brands like Rodial, which released CBD Sleep Drops, have dabbled in the cannabinoid space with specific CBD product launches. Coconut-based personal care brand Kopari recently introduced a range of CBD body care, which it sells on a separate dedicated URL. "It's all about quality," declares Ashley Lewis, co-founder and CEO of CBD e-commerce website Fleur Marché. "Legitimate brands, those investing time and resources to create high quality, thoughtful, well-tested products, will gain market dominance, while the more gimmicky brands will wash out. We also expect that consumers will demand to know more about why CBD is being included in a product before purchasing. The brands with good answers to that question will ultimately win."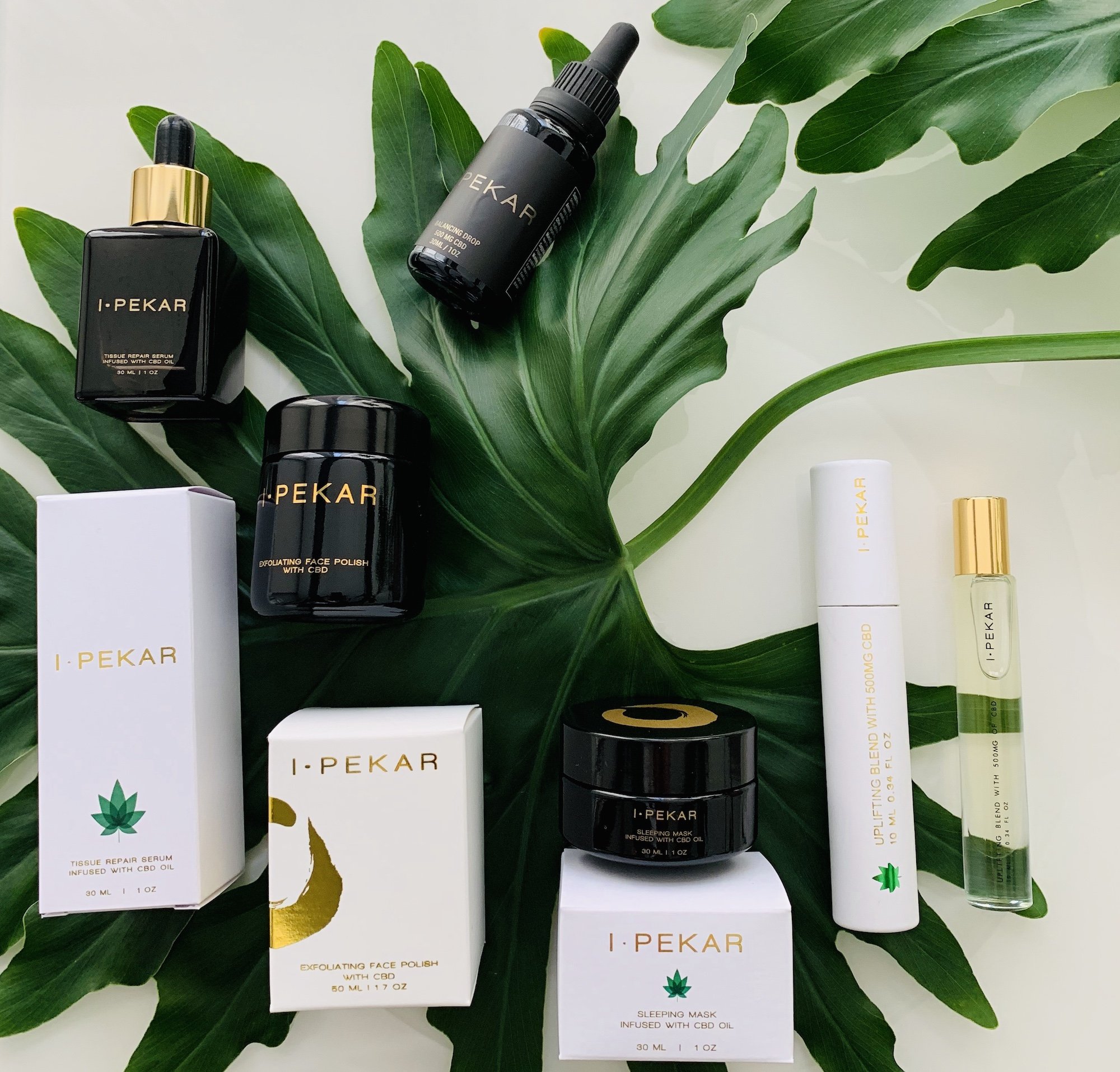 6. CBD's use in targeted acne treatments will rise 
Cannabinoid skincare may soon challenge established acne brands like Proactiv and Neutrogena. "CBD  is anti-inflammatory and anti-bacterial, so it's definitely a good weapon to use against acne," says Pekar. Mirsini is a firm believer in the cannabinoid's breakout-busting abilities. Mask's Spotless sheet mask, one of the company's three, contains full-spectrum hemp extract encompassing CBD, CBG and CBN. The mask grew out of the founder's struggle with breakouts. "I am my own research bunny, so I can say 100% that CBD did help my skin," she says. "I used to have acne. My face was so inflammatized that, on some days, I didn't even want to go out." Mirsini credits Spotless's array of ingredients for her clear skin. "CBD overall is an anti-inflammatory component. But, with a mix of CBG and CBN combined, it's going to give you a more potent formula. Also, it works with the other ingredients that we put in there, manuka honey, which is antibacterial, [and] helichrysum oil which helps cell turnover and reduces redness and scarring." Standard Dose founder Anthony Saniger expects targeted formulations to be the future of cannabis beauty and wellness. He says, "The wellness beauty market will look closer at effectiveness of formulation and that products will be formulated to help with specific need states compared to general purpose." SkinKick agrees. The natural brand will soon unveil a Dope Kit Duo with natural products featuring CBD that are designed to combat acne. 
7. Gummies will become a sticky situation 
Gummy vitamins have been around since long before CBD became a beauty industry darling. Today, plenty of CBD beauty brands dish out the chewy treats. But a growing group of CBD entrepreneurs are vocal in opposition to gummies. Walton is one of them. He says, "It's difficult to maintain consistency in dosing due to gummy composition and the production process." He elaborates that gummies tend to sweat out oil when they're exposed to warm temperatures and humidity, leaving the supplements virtually CBD-less. The "sweating" occurs because CBD oil doesn't suspend well within the gummy. To solve for the sweating difficulties, companies have added CBD isolate to the crystalline powder coating usually found on gummies. Walton says, "Instead of actually suspending the oil in the gummy, they are just coating the outside as thoroughly as they can. How do you control dosing in that regard?"
He also warns the government may soon come after CBD offerings that could be mistaken for a kids' product. "You've got people walking around with gummies that look like candy and taste like candy that aren't marketed or packaged well," he says. "The FDA has a problem with vaping now. They specifically highlighted the flavors. This is the next step." For adults, the sugar content in the majority of CBD gummies might satisfy the sweet tooth they've had since they were children, but it's certainly not healthy and, in a CBD segment touting wellness, it goes against the main marketing messages. 
8. A CBD brand culling is nigh 
Since the Farm Bill federally legalized the hemp trade last year, the CBD rush hit fever pitch. "Less and less expensive raw materials and a lack of regulation in the CBD space led to a sea of low-quality, ineffective and gimmicky products," laments Lewis. "In the next 12 months, we anticipate a wide-scale reckoning whereby second-rate products and brands trying to make quick money by slapping CBD on their labels will wash out as consumers begin to expect and demand quality control." She anticipates an increased emphasis on testing of both raw materials and finished products, and thoughtful formulation. Angela Kapp, co-CEO of cannabis e-commerce website TruPotency, concurs that something has to give in the crowded market. "We've reviewed over 700 products, conducted blind third-party lab testing on almost 350 and carry only 65 products on our site," details Kapp. "That's because so many products or brands don't make the grade in so many ways. We are trying to raise the bar and highlight the more serious brands that invest in the best ingredients, do batch testing and understand that this is not about making a quick buck." Saniger predicts a brand pruning in 2020, too. "You will see brands fall out of the market and major players entering the market," he says. "Additionally, with legislation, there will be changes required to packaging and ingredients causing smaller brands to reformulate and repackage, which will take an expensive toll."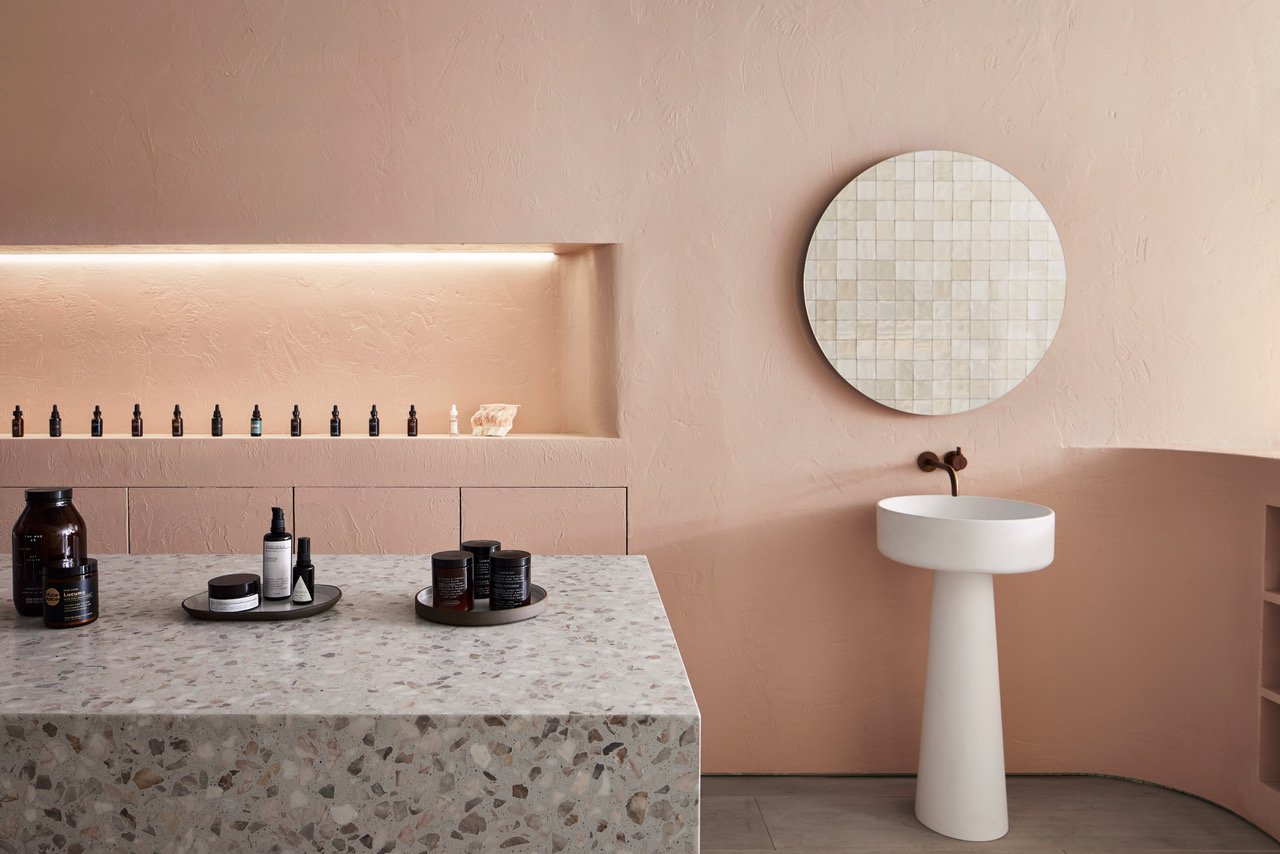 9. The conglomerates are almost coming for CBD
The green stuff has been pouring into the green stuff category. In February, Green Thumb Industries acquired For Success Holding Co., the company behind Beboe luxury cannabis products. Beboe's price wasn't disclosed, but Lord Jones's was, and it made eyes pop in beauty circles. The CBD beauty and personal care brand sold to Cronos Group for a cool $300 million this past summer. In February, New York-based LB Equity announced the creation of the $50 million portfolio LB Equity Emerging Growth Fund, concentrated on investments at the intersection of cannabis and beauty, health and wellness. LBE has invested in Standard Dose and Herb Essentials, and it already has its first investment of 2020 teed up.
LBE expects CBD brands will remain hot commodities in 2020, and the firm says it is acting today in preparation for beauty's biggest players entrance into the CBD game tomorrow. "Right now, partly because of the regulations and partly just the uncertainty, the murky environment, the big guys are still not anywhere involved," says LB Equity founder Jay Lucas. "So, whether it be Procter & Gamble or L'Oréal or any of the big players, they're totally on the sidelines. While that stops them, it doesn't stop us." Within the next 18 to 24 months, Lucas projects that the conglomerates will enter the CBD fray through acquisitions. He says, "We want to make sure that we're the people moving expeditiously to build really great brands during this window of opportunity such that, when the legal environment clarifies and the big guys decide that they do want to get in, we want to be standing there owning the really terrific brands for them to acquire."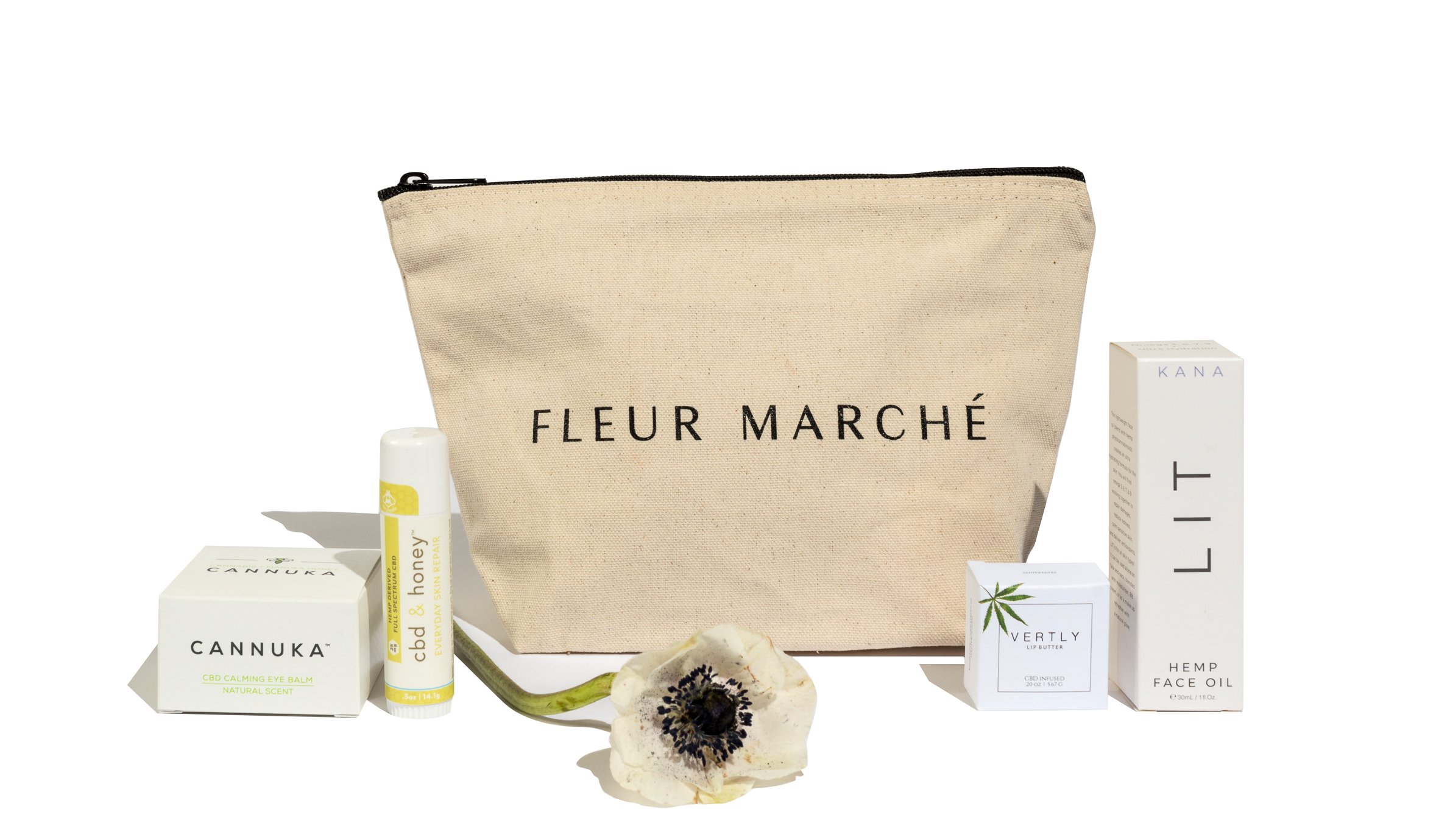 10. Education and curation will be key 
for CBD at retail 
As brands have blossomed, specialty cannabis-centered retailers have bloomed around them. Even luxury retailers such as Neiman Marcus, Nordstrom, Space NK and Bloomingdales have brought CBD beauty and wellness merchandise to their hallowed shelves. As ubiquitous as CBD seems to beauty industry professionals, it's still largely misunderstood by the general public, and retailers must double down on consumer education to move CBD products. "There is still a disconnect between the myriad of brands pushing their wares, the press that is inundated with CBD pitches and the average non-cannabis consumer, who's heard of CBD or maybe knows someone who swears by it, but really doesn't know what it is or what it's good for, and is hesitant to try," says Kapp. "We regularly host consumer community events with our director of science who is a neuroscientist, and the three biggest questions are, 'Will I get high?,' 'What's it really good for?,' and 'How do I take it?' That shows you the reality of CBD in America, not in LA or NYC, in what I like to call Pittsburgh to Denver."
Saniger believes that as consumers become more savvy and discerning through education, the retail environment for CBD beauty will adjust. He says, "This market is one of the only markets where a more mass branded product sits next to a luxury product. I think that in the future there will be a clearer split between luxury and mass categories like in traditional beauty retail."