Able Cosmetics Is Ready And Willing To Help Consumers Create The Perfect Cat Eye
Able Cosmetics wants to make the perfect cat eye attainable to all women, no matter their level of liquid liner prowess.
After a redesign of her two-year-old Cat Eye 101 eyeliner-cum-tool-tipped cap, Able Cosmetics founder Dana Rae Ashburn has relaunched her brand's signature product. "I launched Cat Eye 101 in 2015," Ashburn explains. "It took a year-and-a-half from conception to launch. I got so much press and every write up was like 'why didn't we think of this.'" That auspicious start was derailed, however, when the liners started drying up on retailers' shelves. "Proper testing for stability wasn't completed to make sure the product has a certain shelf life," she recalls. "So I'm selling liners like crazy and all my liners are drying out. It was a blow. I was putting bandaids on every situation, giving my cell phone number to every customer." 
Ashburn decided to pull all her product off the market and execute a redesign. While addressing the key drying issue, Ashburn also incorporated other feedback she had received to further refine Cat Eye 101's design, including lengthening the cap's rubber edge that serves as a guide for that signature cat eye lid line. "I didn't want my name associated with products that were meant to perform a certain way at a certain price and not give people what they paid for," Ashburn says. "I decided to take the products off the market and rework all the issues, update with suggestions I got."
While many suggestions came from Able consumers, some sage advice came straight from Sephora: Asburn was one of 10 brands included in the retailer's 2017 Accelerate Cohort, along with essential oil scent maker Vitruvi, skin and body care line Kaia Naturals and in-home skincare treatment booking app The Ritualist. "Sephora's feedback to me was, 'No one buys refills. Would you buy refills?'" Ashburn recalls. "I said, 'No, I would just buy another pencil.' They [said], 'Why would someone buy your refills?' I learned all of these things that might be obvious, but when you're so close to something, you don't see it that way."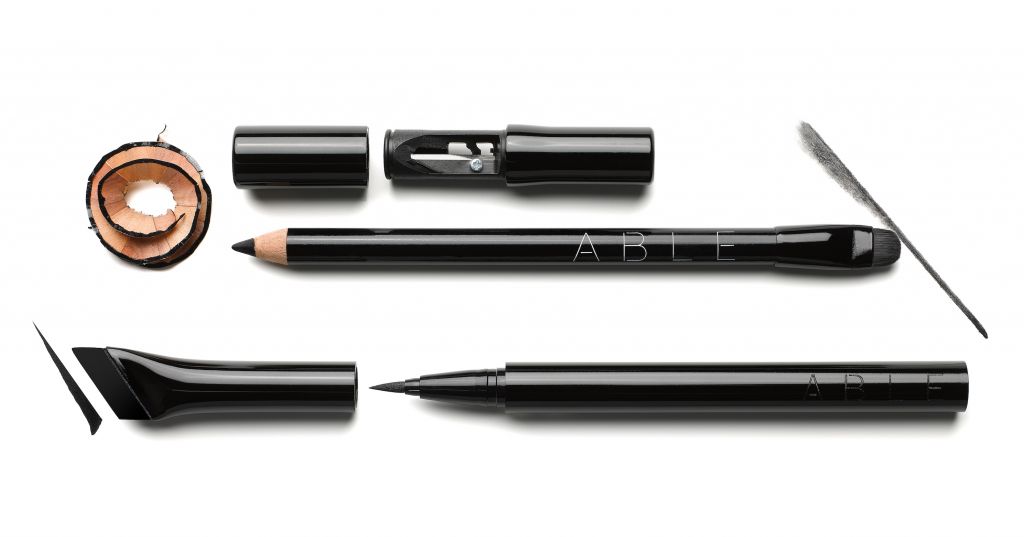 Ashburn successfully reworked and relaunched Cat Eye 101, which retails for $32, in Aug. 2017, and added an eye pencil to Able's product mix the following month. "Primary Pencil has a sharpener and a brush. The sharpener is the lid, and I replaced the sponge that's sometimes on the end of a pencil with a brush," notes Ashburn, who shared that many of her fellow makeup artists prefer a brush to the sponge that's standard on many eye pencils as the latter can remove too much product. "Primary Pencil felt like the next step after a liquid [liner], because there are either liquid people or pencil people and I wanted to have an option for both."
The Brooklyn-based makeup artist turned beauty entrepreneur has been making faces since childhood, scoring her first magazine cover as a teen. "My mom had a lifestyle magazine that turned into a beauty publication," she recalls. "She gave me my first cover when I was 13. I grew up on her sets, hanging out with hair and makeup teams. I just knew that I wanted to do makeup." Ashburn's resume also includes stints as an intern for Bobbi Brown in her senior year of high school as well as study at post-secondary school The Makeup Designory or MUD in Soho.
As Ashburn honed her skills as a freelance makeup artist in New York City, her inspiration to create Able Cosmetics came when her clients shared their frustrations about all they were not able achieve with makeup. "People would say how they couldn't do things [with makeup], they weren't able to create things, or they were intimidated by certain looks," she says. "I knew I always wanted to have a line. When I started to pick up on these learning issues and the intimidation factor of creating looks, I thought, I'm going to solve beauty application issues through design and give them everything they need, so they don't need to buy a liquid liner and scotch tape and this and that, you just need a liquid liner and if you need help with your cat eye, the packaging will help you. I'm trying to make people able to achieve looks."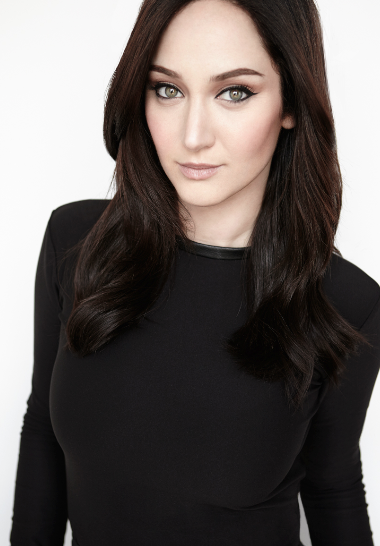 Next up for Able Cosmetics is another eye product launch this September, though Ashburn is taking a measured approach to expansion. "I'm going to stay in eyes," she shares. "I think that there's a lot of opportunity there to solve application issues. But, since everything [I make] is custom — custom packaging, custom formula — it takes a little bit longer. All the products are artist quality." Ashburn is also slowly expanding her retailer list, which currently includes Ipsy Shopper and a handful of small retailers around New York and Brooklyn. Violet Grey and Bloomingdale's are her top targets for the future — not to mention, Sephora.
"I think Sephora is a long-term goal of mine," Ashburn shares. "When you go into the Accelerate program, you have to know that it is not a guarantee to go into Sephora. It is a very expensive process to be sold at Sephora. It's not always the best idea for a small brand to be sold at a retailer like that. When I have a more full line to offer, that will make more sense. I want to cover as many small beauty retailers as I can and grow that way."
"The Sephora Accelerate program was amazing," Ashburn continues. "Before I was in the program, I knew no one who did what I did. I thought for sure I'm the only person with a beauty startup and I am so alone. Then, I went into the program and met 10 women doing the same exact thing. They've been a really good sounding board for me. They connected me with internal and external mentors who have given me so much feedback, so much advice, so many connections."